It's official, Teddy Geiger and Schitt's Creek star Emily Hampshire are engaged!!!!
Over the weekend, Teddy posted a photo of the two of them in bed, accompanied by a beautiful caption dedicated to Emily.
The caption ended with a cliffhanger, but ultimately led us to an ending rom-coms only dream about: their engagement announcement!
Emily asked Teddy to marry her with a heart-shaped ring. Her answer? "YES, YES, YES, YES, YES, YES, YES, YES, YES, YES, YES, YES, YES, INFINITE YES!"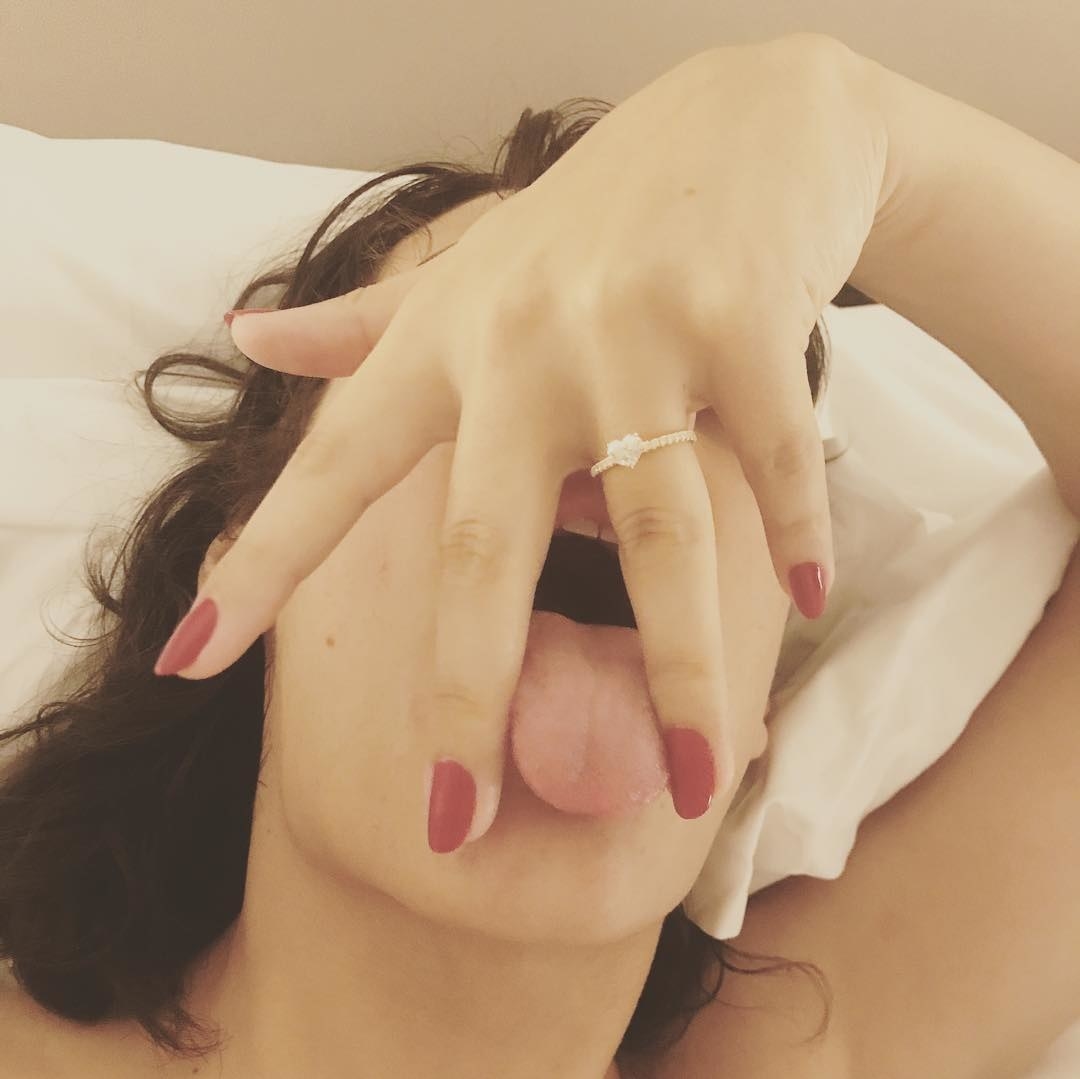 Emily even caught the various moods Teddy went through after accepting her proposal. First, tears of joy:
And finally, "Bitch, I'm getting married" contentment:
Emily dedicated this heartfelt caption to Teddy:
#shesaidyes 😍💍 ...& she cried, then she made a video, then she posted it on insta and was glad she got her nails done today. My millennial girlfriend is now my millennial #fiancée & I feel like the luckiest girl in the world.