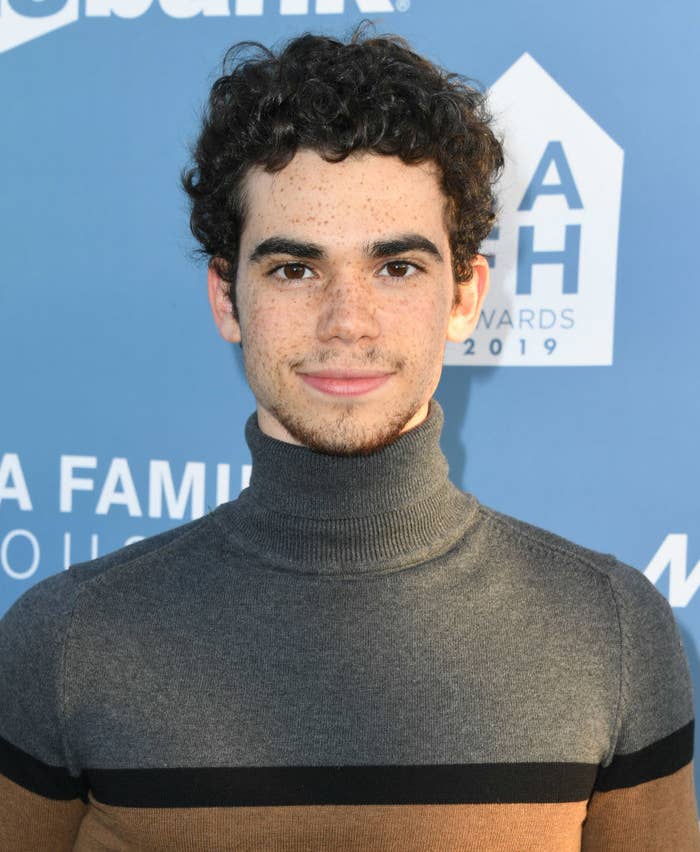 Skai has continued to memorialize Cameron on social media, reminiscing about the fun memories they shared and his "phenomenal" talent.
Although sharing these sweet memories has helped Skai grieve, some fans want her to stop posting him. These sentiments were expressed on Skai's most recent post about him.
One IG user told her to "chill":

To which Skai responded: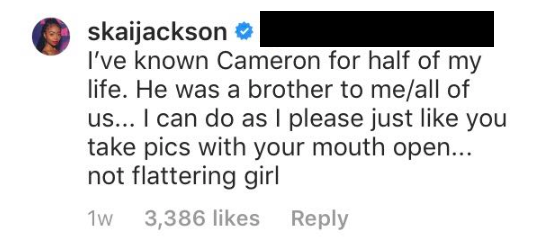 Another IG user questioned her posts:

So Skai gave them an answer:

And then there was this IG user, who claimed no one cared anymore:

So Skai gathered them together, real quick:

The 17-year-old actor continues to shower Cameron with love and praise. Skai even dedicated an Instagram highlight to him.