Every Saturday, Serena Williams pops into her Instagram Live for her weekly series, Serena Saturdays, where she talks about makeup, exes, fashion, and life with her fans.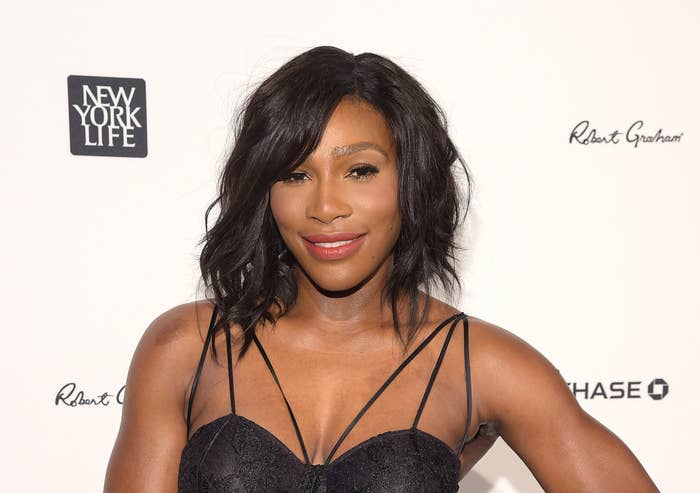 But the best part about it was seeing her 2-year-old daughter Alexis Olympia make a quick appearance and immediately steal the show with her cuteness!
Serena and Alexis were preparing to visit grandma, so the first thing they did was wash their faces.
Being the big girl she is, Alexis even showed mommy she could do it all by herself, for a real thorough clean.
And I nearly lost it when I saw their matching PJs! There's something about mommy-and-me outfits that gets me every time.
When Serena returned to the camera, Alexis turned to her and sweetly said, "puff puff." I'm thinking it's just a fun word she likes to repeat...
But based off Serena's reaction, that was not the case. An odor quickly filled Serena's nostrils, and I immediately started cracking up!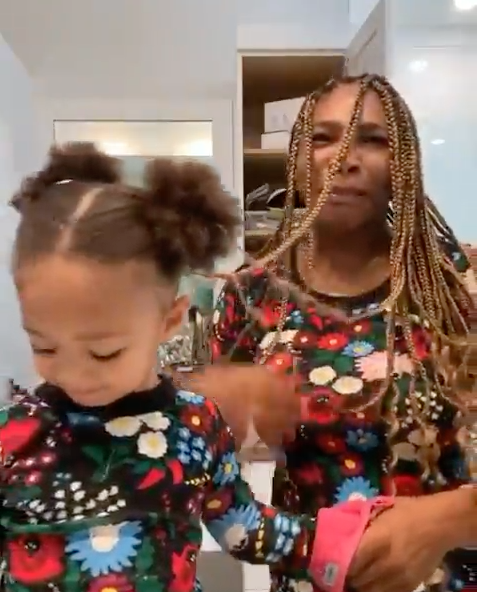 Apparently, it's a code word they use for farting or pooping, but I'm leaning toward the latter because they left the room to get changed.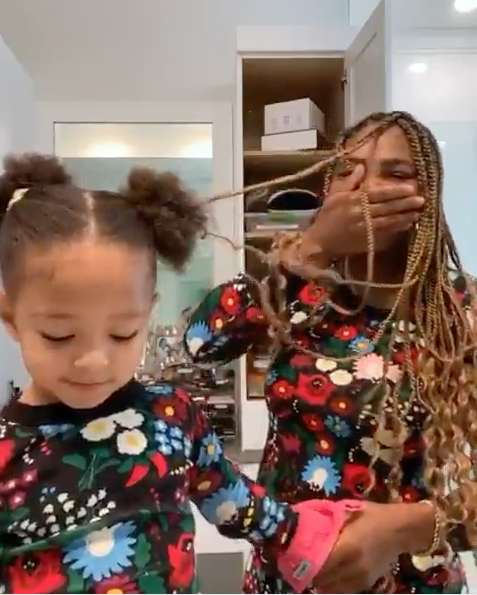 Serena couldn't help but laugh about it and as she was laughing, Alexis unexpectedly did a trust fall. Well, the multi-decorated tennis champ's reflexes quickly kicked in and she caught her.
Serena made a quick outfit change, and when it was time for her mini-me to pick her look for the day, her eyes LIT UP! Just seeing the excitement on her face made me smile from ear to ear.
Then they proceeded to speak French to each other and I was in awe!! We love a multilingual queen.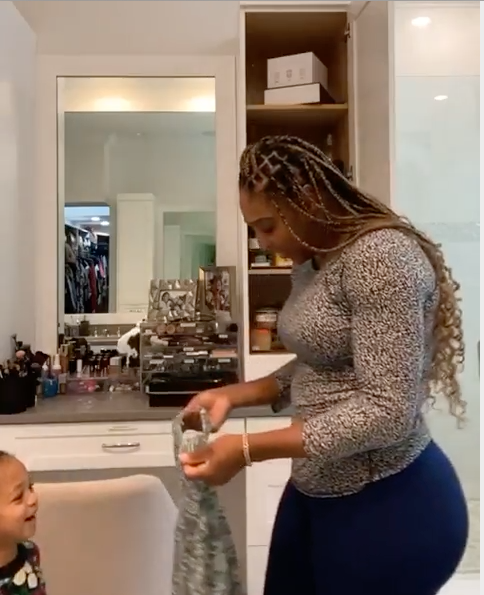 At this point, I'm cheering from my bed, like, "YAY, put on the dress!!"
As the video went on, Serena noticed she hadn't heard a sound from Alexis and her mommy voice jumped out. Anyone with kids or siblings knows silence can sometimes equal trouble.
Turns out, she was with her dad Alexis Ohanian. And that's the last we hear or see of little Alexis, but boy was that a fun ride.
This is just the right amount of cuteness I needed to kick off my day! To watch their morning adventure in full, you can check out Serena's IGTV video below and her IG story.