On Monday, Selena Gomez partnered with Spotify to hold a special listening party for her fans.
And while listening to some of the singer's biggest hits, fans also had the opportunity to ask her any question they wanted via Twitter!
Here's everything we learned:
1.
Selena really wants to work with Gucci Mane again. And yes, she knows his verse word for word.
2.
But she's also not afraid to drop a few hints.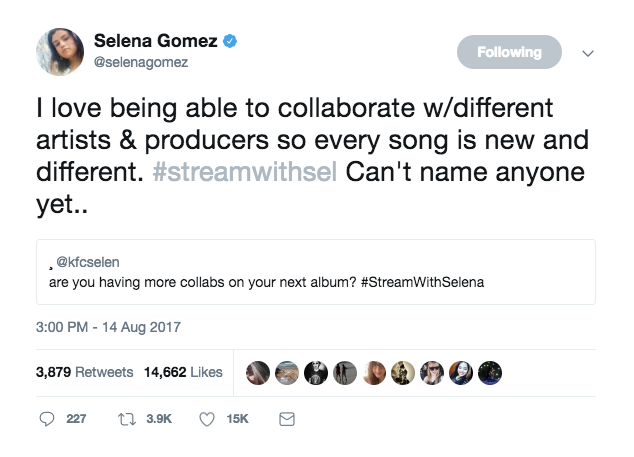 3.
Her favorite part about collaborating is feeding off of another artist's energy.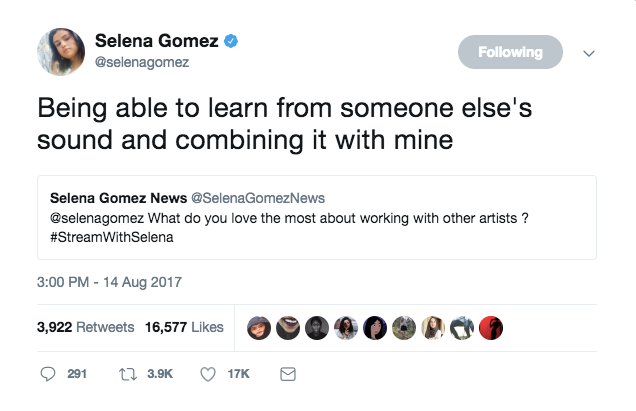 4.
Selena is a big fan of complex characters.
5.
The 25-year-old has a go-to song whenever she's looking to relax.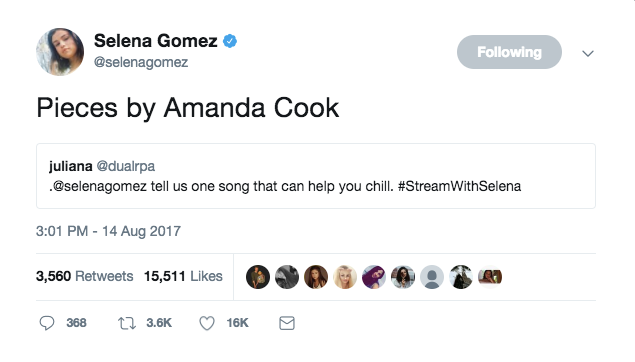 6.
Rihanna is at the top of her playlist right now.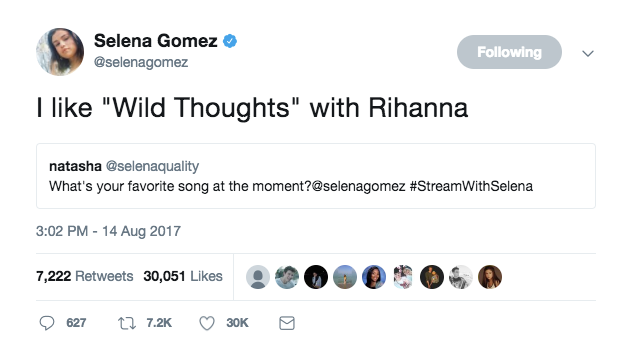 7.
Selena loves Game of Thrones just as much as we do!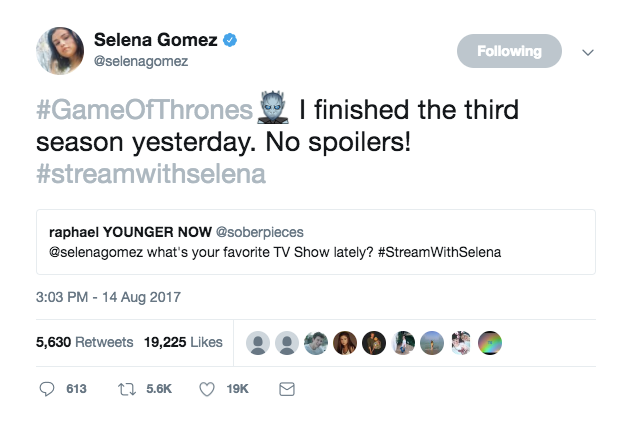 8.
She values growth at any stage of her life.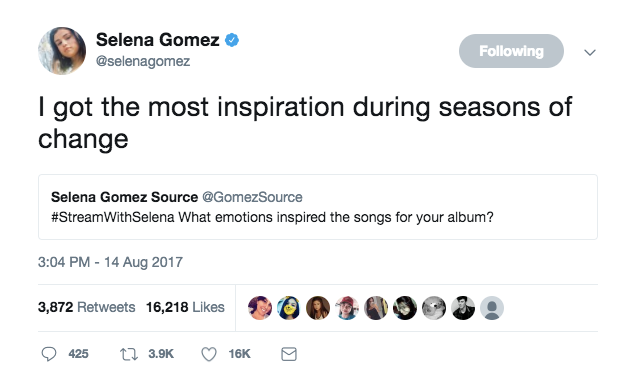 9.
There's a special ballad on her upcoming album that means a lot to her. Wonder if it's a love song?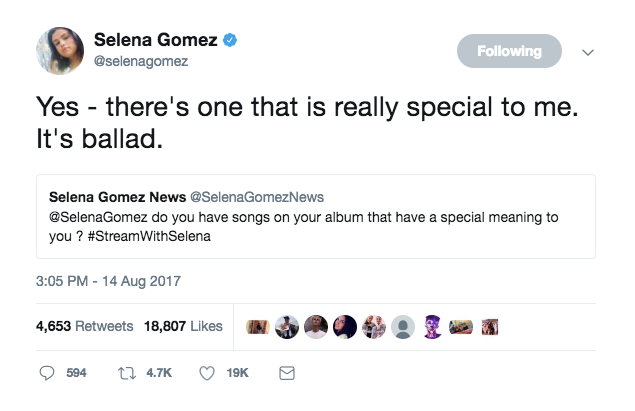 10.
She took a trip down memory lane, talking about Revival.
11.
Including her favorite song from Revival.
12.
And another trip with her debut album.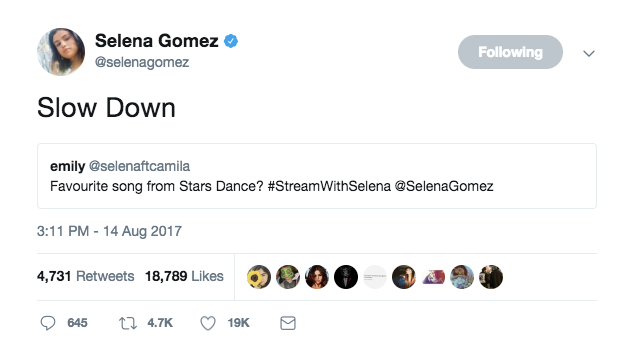 13.
She also offered some advice about the importance of being confident.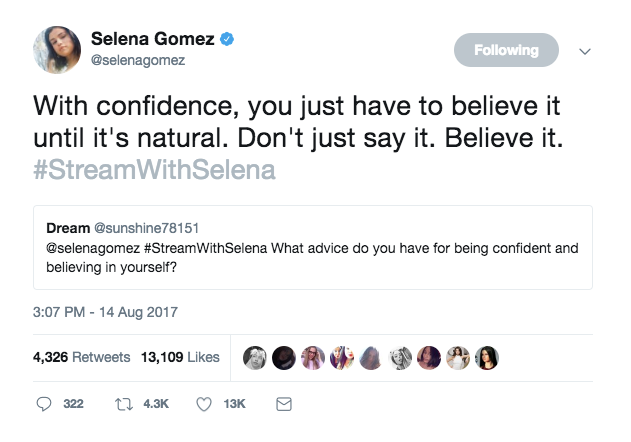 14.
Selena is definitely enjoying being a part of the Coach family.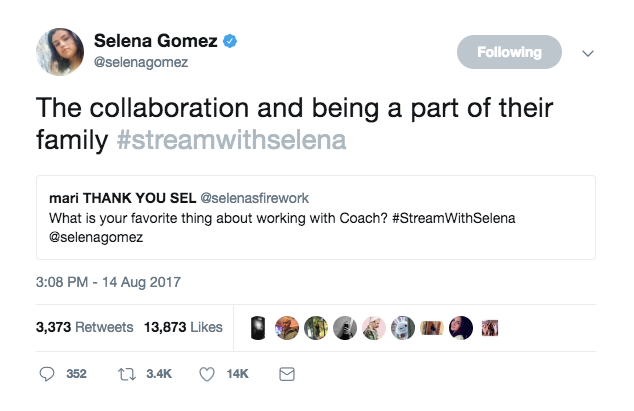 15.
But still gets weirded out by all those crazy rumors.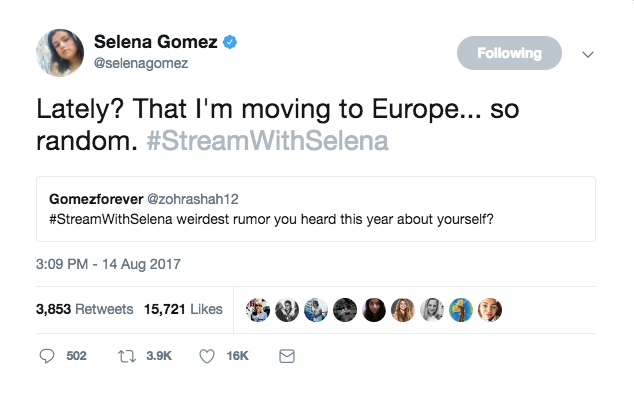 16.
She's become a master of disguise when it comes to fear.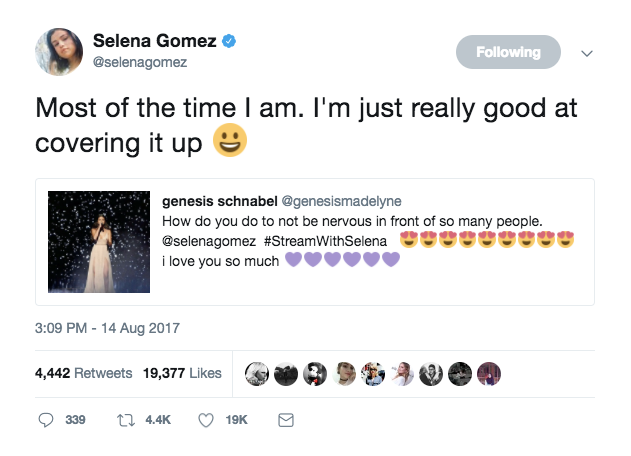 17.
Her heart belongs to one instrument.
18.
Selena would LOVE to work with this iconic rapper.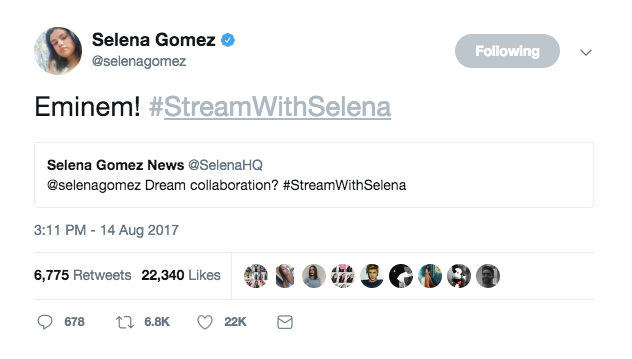 19.
She guarantees her Latin roots always make an appearance in her work.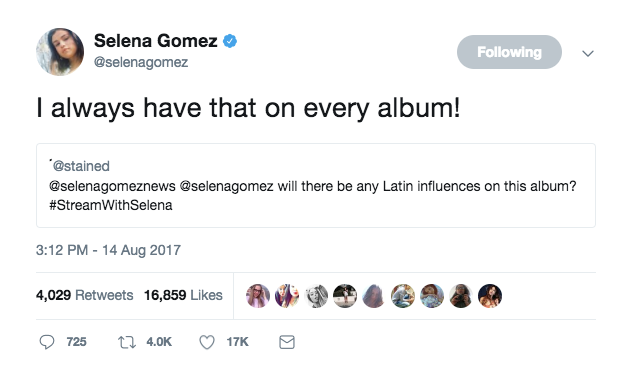 20.
And here's another collaboration she's proud of.
21.
Don't ever try to serve her this food, because she ain't having it!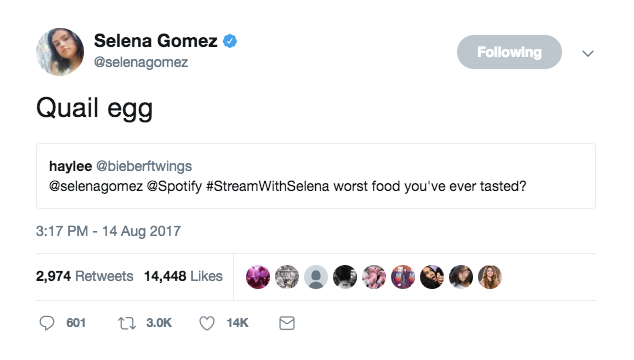 22.
Reading is fundamental for Selena.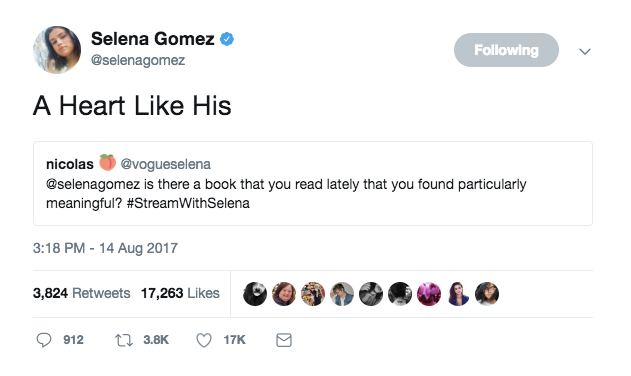 23.
She was shocked to find out a music legend listens to her music.
24.
She set the mood for her forthcoming album by using colors.
25.
She speaks Spanish at home, but she's not fluent.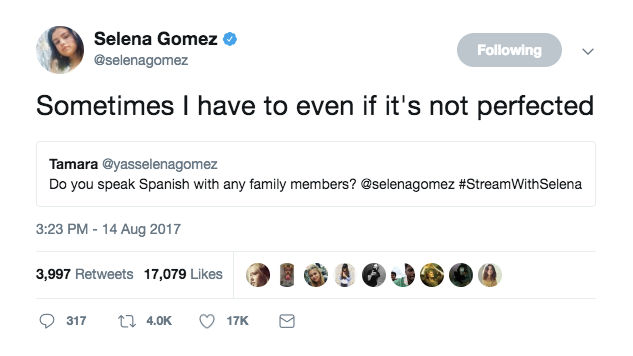 26.
And honey, there's no place like home.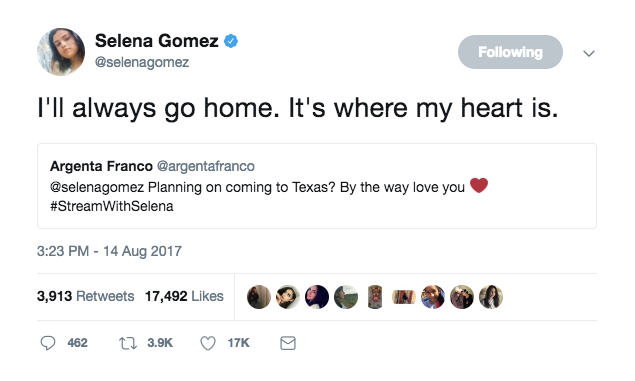 27.
This is the best advice she's ever received.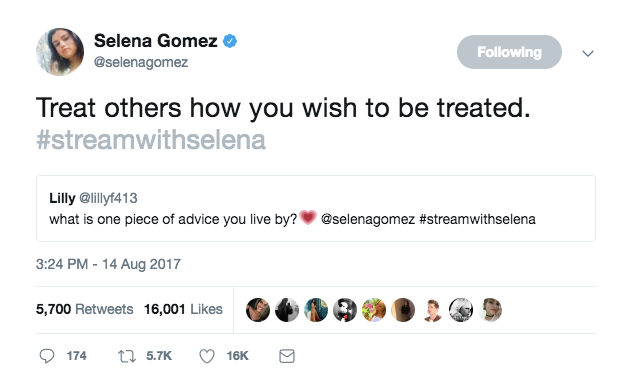 28.
But she'd love to be able to speak it with ease.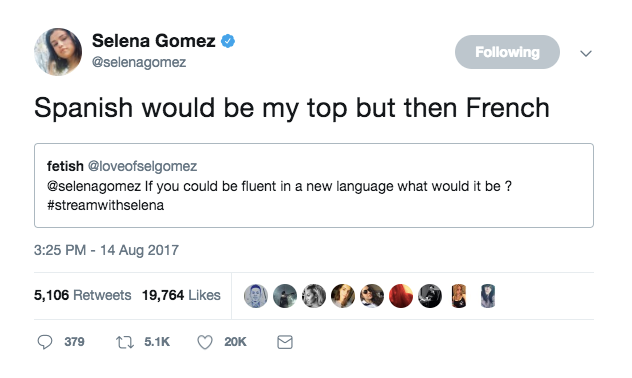 29.
When it comes to old school movies, Selena's a fan of 16 Candles and this classic.
30.
However, when it comes to Disney movies this is her number one.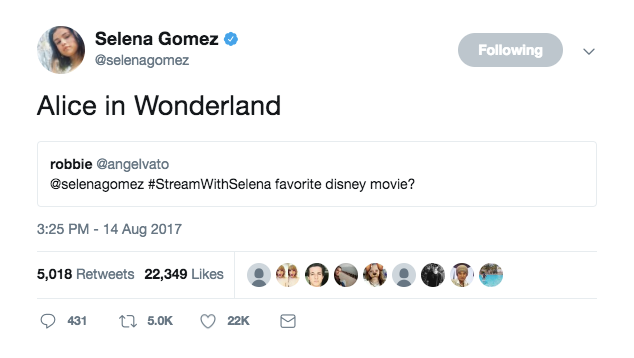 31.
Life has been her biggest teacher throughout her career.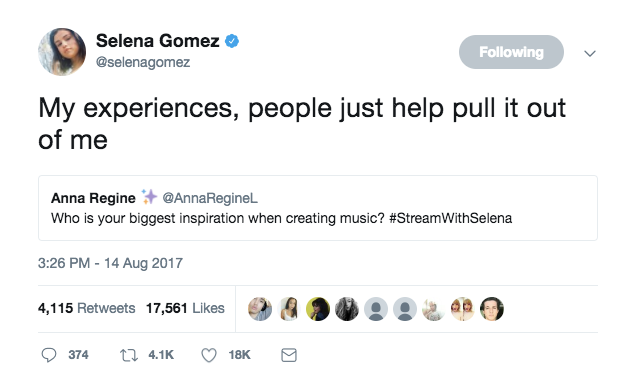 32.
Sometimes, the "Fetish" singer has to be her biggest cheerleader.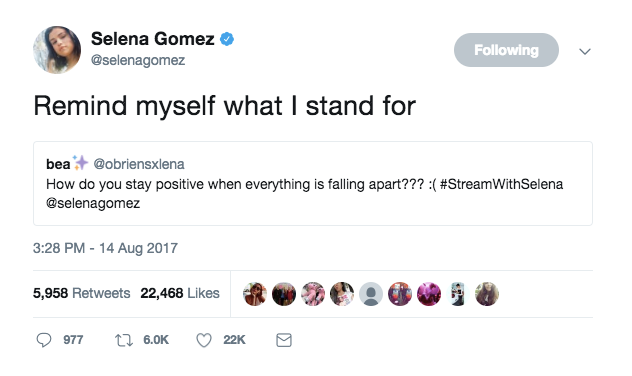 33.
Like most of us, her mood determines a lot of things.
34.
And lastly, she didn't have to travel far to find inspiration.