Hey, thanks for coming on this Schitt's Creek emotional roller coaster with me. The news you're about read will not only spark joy in your life, but also make you want to crack open a bottle of wine.
Earlier today, Dan Levy took to social media to announce Schitt's Creek was renewed for Season 6. It's set to air in 2020.
So, obviously my initial reaction looked a little something like this...
...and then I kept reading. Dan went on to reveal that that hilarious new season we'll be getting next year will also be the last one in the series. That's right, Schitt's Creek is ending after Season 6.
Where are we going to find another perfect couple to laugh and cry with???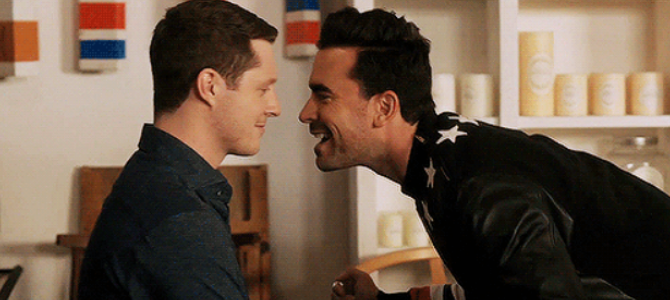 And who else is going to serve us LEWKS and confidence on a silver platter like Moira Rose???
Talk about bittersweet. The news hit me like a ton of bricks and I wasn't the only one feeling that way: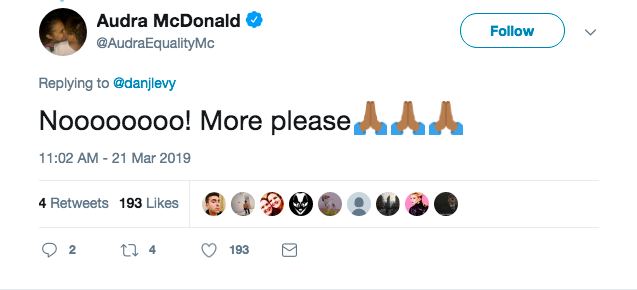 Some were grateful the show was ending on the creator's terms...
...and just grateful for the show's existence...
...while others just couldn't handle the news.
Then there was Shefali, who wished she'd started the series sooner.
Howard was thankful for show being a "light" in his life.
Houston figured this bad news had "mercury in retrograde" written all over it.
There were also fans who figured out how to keep the show alive after Season 6.
And those who thought it was a little rude the series shorted them of 50 more seasons.
Jenn realized TV would never be the same...
...while Lisa had nothing but good things to say about the show.
But overall, emotions were still high...
...and no one was emotionally prepared for it.
Well, I never thought I'd feel happy and devastated at the same time, but here I am. Here's to 2020 and all the Schitt's Creek memories we've acquired along the way.