Ruth E. Carter On Costume Designing For "Coming 2 America," "Black Panther," And More
"We are a force in the industry and we deserve the same recognition and the same accolades."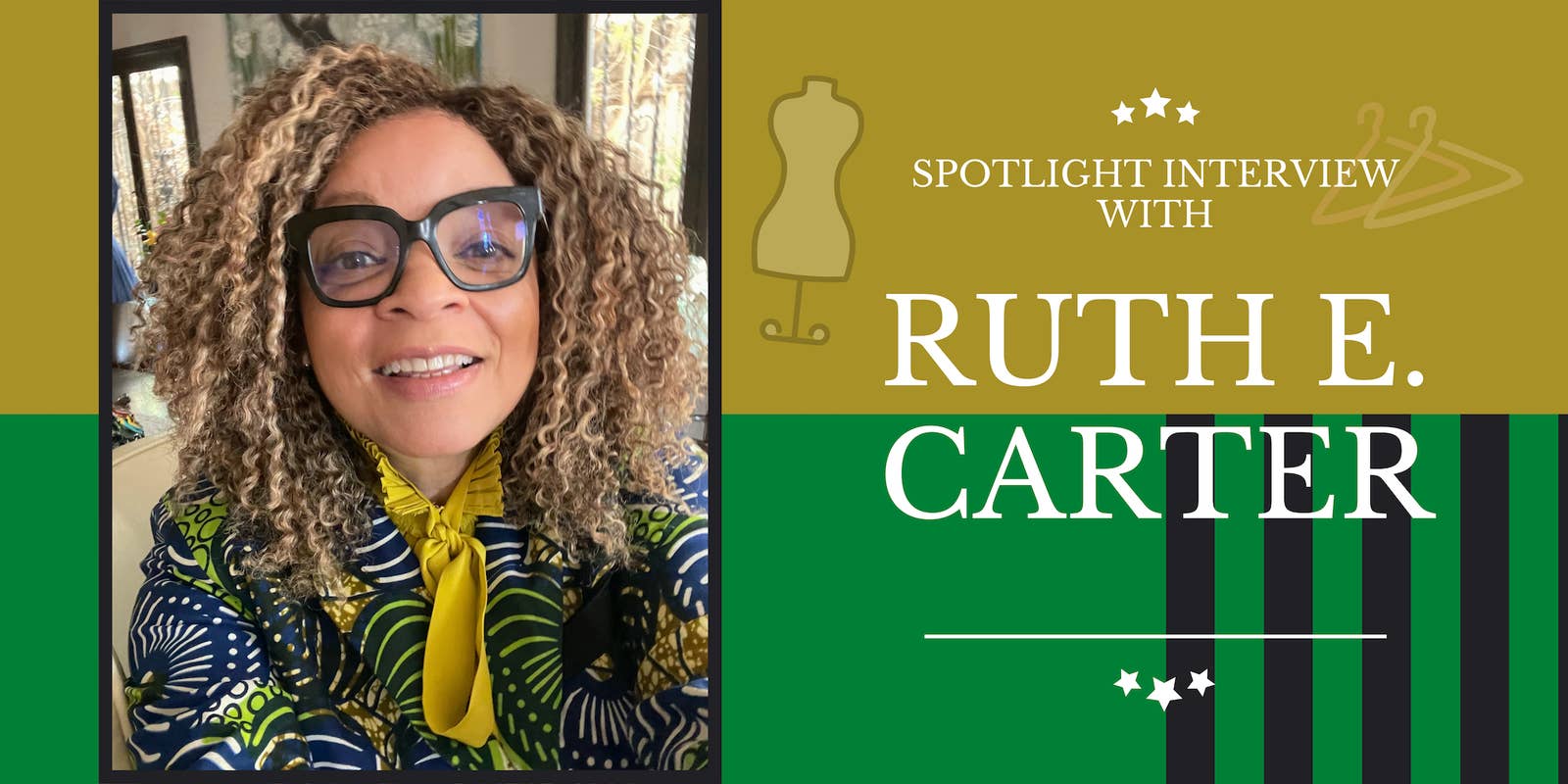 Actors may be the face of films and television, but it's the intricate costumes and transformative sets that really help to bring a project to life. Well, when it comes to costume designers that transcend the test of time and have a keen eye for detail, there's only one person that comes to mind: Ruth E. Carter. From cinematic classics like Spike Lee's Malcolm X and Do the Right Thing, to recent blockbuster hits like Ryan Coogler's Black Panther and Craig Brewer's Dolemite Is My Name, Ruth is a fashion powerhouse!
Most recently, the Academy Award-winning costume designer lent her talents to the cast of Coming 2 America, the sequel to Coming to America, in which she was also head of costumes. To celebrate the film's release on Amazon Prime, we sat down — virtually — with the legend herself to discuss working on the original versus working on the sequel, her fondest moments with Chadwick Boseman on the Black Panther set, converting an idea into a costume, and so much more!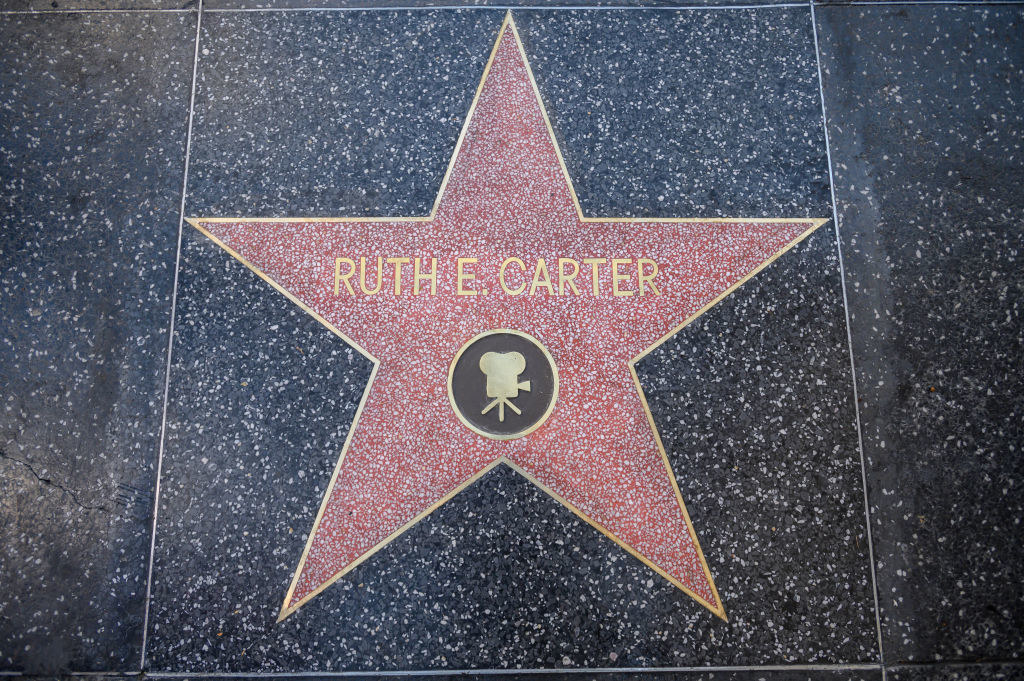 First off, congratulations on earning a star on the Hollywood Walk of Fame! You made history by becoming the first Black costume designer to achieve that honor. What does that historic moment mean to you?

It's incredible. You know, I actually didn't see it coming. When I was notified over a year ago, I was like, "Wow!" I think that we have entered a time when we are using our voices to say we are here, and there are many mediums like entertainment and music that recognize that there's more than one voice and more than one story. We are a force in the industry and we deserve the same recognition and the same accolades. As generations progress, there's a desire to include all voices. There is a blend because I think social media has made things available to people that they had no idea existed. So, things like stars on the Hollywood Walk of Fame, it's part and parcel to how we are changing and how we are moving forward. No more only focusing on one thing. Time's up! Now, here comes Ruth Carter's star.

In a way, your costume designs have cemented themselves in cinematic history. When it came to working on Coming to America versus the sequel Coming 2 America, what were three of the biggest differences between how you approached the costumes?
Yes, well with this one we wanted to show the sub-story of KiKi Layne and empowering women, so I did a lot of athleisure wear. The first one had an athletic component where you saw Eddie Murphy dressed in his polo outfit; and so now in this one, we have his daughter, who is dressed in the Zamundan flag on the opening scene, and she's a stick fighter. We switched from his story to her story. Her story was strong and empowering. Also, we wanted to take Zamunda into contemporary ideas and contemporary Africa. I really wanted to be a little bit more world-inclusive. The first one did have a little sari fabric in it, but I wanted to expound on that. So I wanted to show, not only can I put some Indian fashion in, but I can also show a little bit of South Africa with Ndebele prints on the Royal staff. I wanted to show a little bit of inclusivity of the continent and of the world.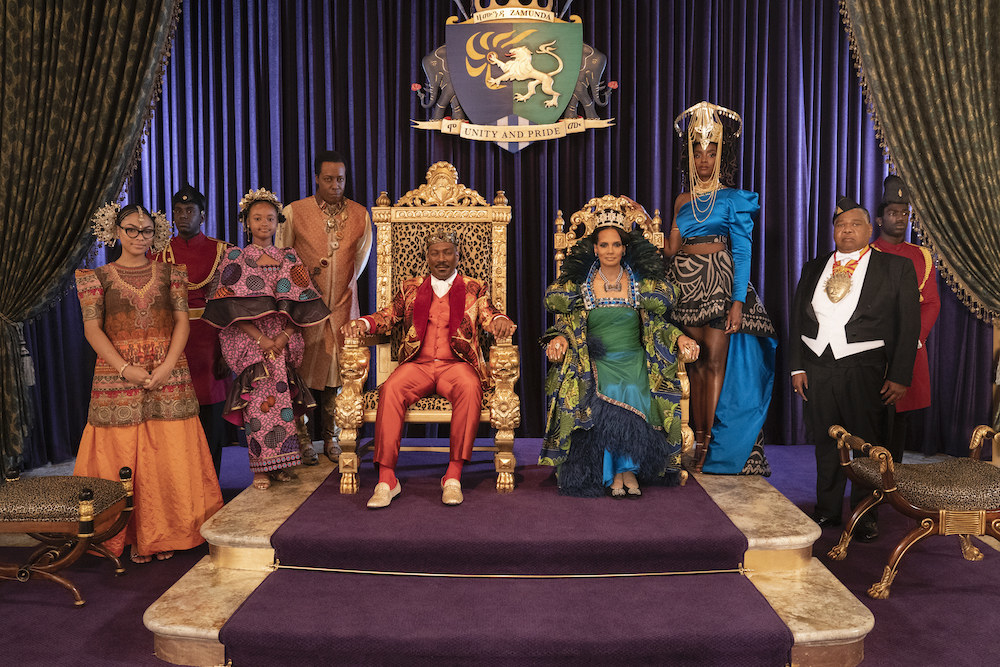 What was the collaboration process like? How much say do fashion designers and cast members have in the process?

In these cases, it's not something where they come in and say, "I like to wear this style. This is my favorite brand. This is my favorite designer." Because we're talking about world inclusion, I incorporated a lot of African designers who work with small companies that would never get this kind of exposure in general. I just presented the cast with things that were going to be signature to Zamunda, like Jahnkoy, as well as different shapes and ideas that I brought. I wanted to honor the first film by doing those big, beautiful shapes that you saw in the ballroom, so we created things in advance. As far as cast collaborations, it was actually KiKi's idea to represent her country in the first scene by wearing the Zamundan flag. So, we ordered the flag online and we made it a part of her costume.

What were some of your favorite pieces from the sequel?
I love KiKi's looks. She showed how you could be dressed in royalty, but it didn't necessarily have to be long. I gave her a short skirt with a long train and a one-shoulder dress. I also loved Eddie Murphy's costumes overall, because they tell a really fun story of his transformation from from a prince to a king. Plus, I just love the fabrics! We created a royal print of masks and paisleys that we embroidered all over a red jacket. Even his silk pajamas were special. They were all really fun to create. I also loved Shari Headley's costumes. Even though most of them are on the cutting room floor [laughs], she had amazing collars, capes, and robes that she wore. It was so much fun to dress her.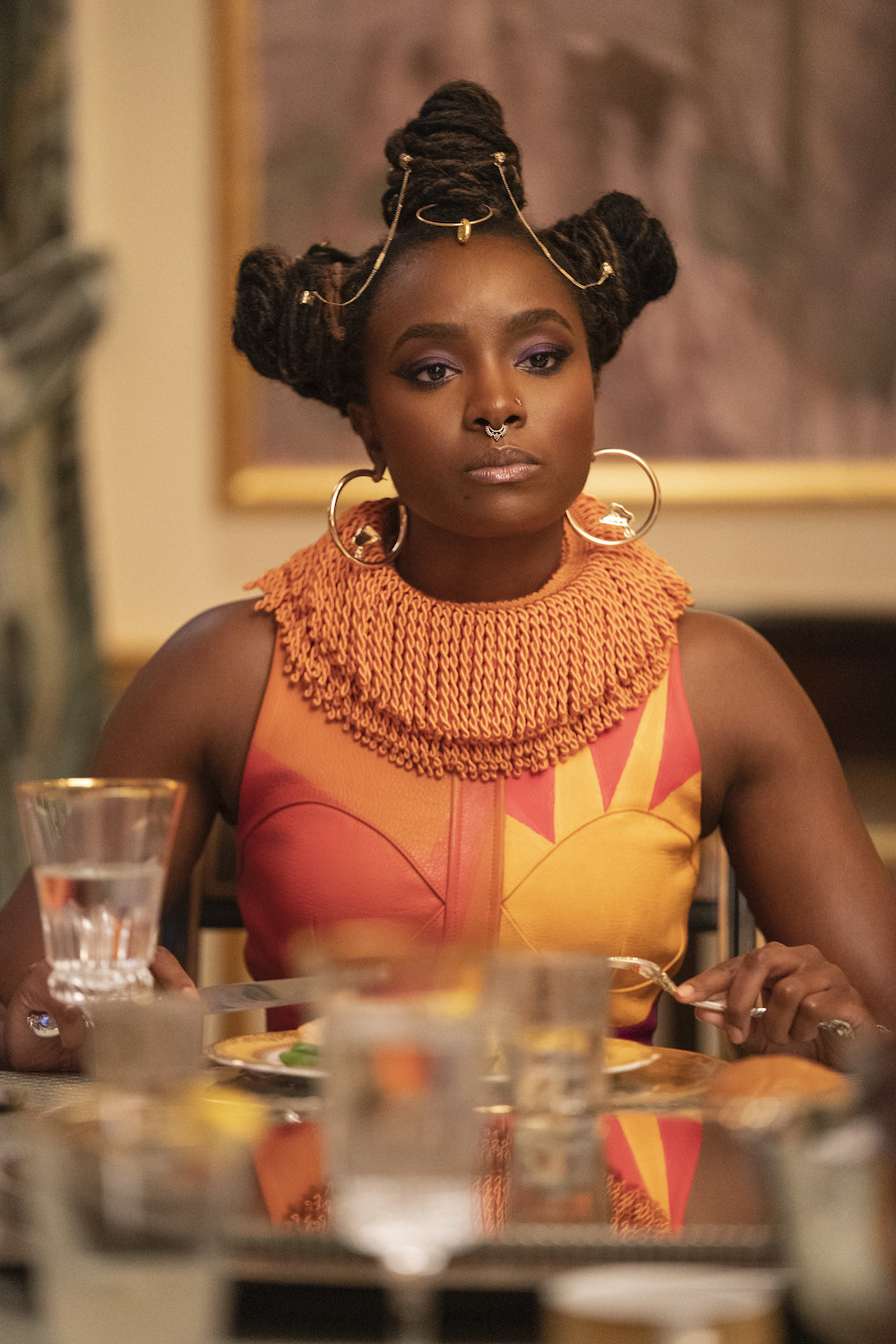 Speaking of favorites, did you have a favorite behind-the-scenes moment from the sequel?
I had so many! One of the most fun days we had on set was with Leslie Jones. She wore a shaped piece like the first movie with an Ankara dress. When someone dresses up like that and they enjoy it, you sit on set and go, "She's really performing with this costume and feeling it!" Those were some great days when the comedians came on set, because a lot of comedians are impromptu. I feel like a happy comedian is a funny comedian. So I really loved dressing Leslie Jones in the classic Zamundan looks.

It seems women have played an integral part in this film. They were also a big thing for you in Black Panther. In a Vanity Fair interview, you mentioned that you didn't just want to put women in "short skirts and stuff like that." Why was it so important for you to ensure that women are represented beyond their sensuality?
As women, we are layered. Many times in films, they portray women as objects and not as powerful and multi-dimensional beings. We are mothers, we are sisters, we are daughters, we are warriors, we are leaders, and we are CEOs. And to be able to tap into that spirit on both Black Panther with the Dora Milaje and in Coming 2 America with KiKi Layne. There were definitely completely different approaches, but the same language of female empowerment and confidence. It was important to show KiKi as Princess Meeka as not only the daughter, but also the warrior. She was beautiful and she didn't hide her beauty, but she could also kick some butt. So, I really enjoyed helping to tell her story and showing those layers that we, as women, all have.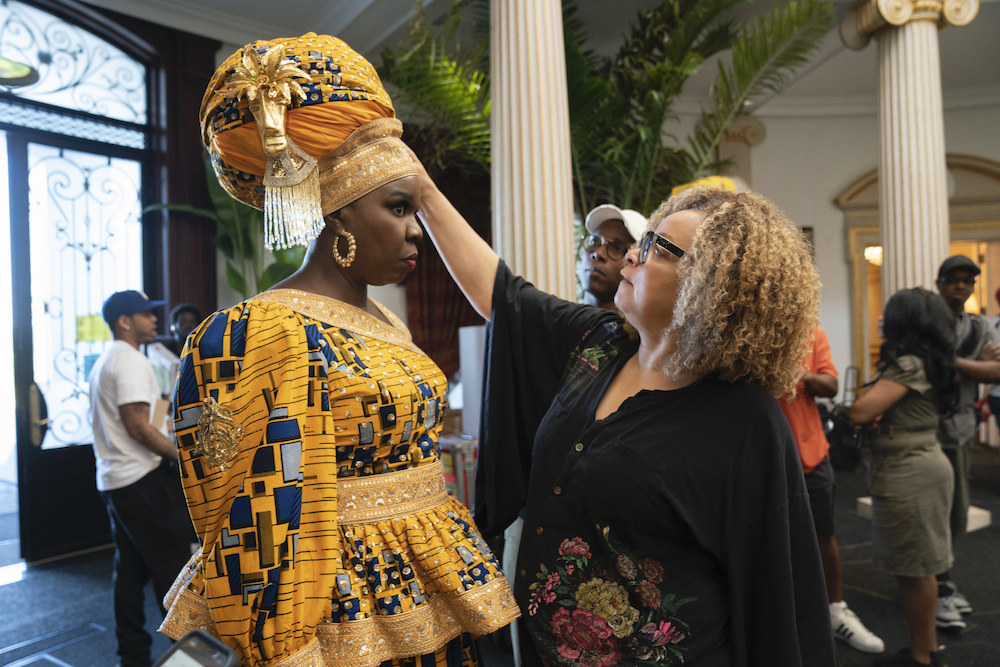 With Black Panther and many of your other projects, you tend to evoke a lot of emotions through your clothing — outfits that live with audiences for years. Do you ever have moments where you realize you're a part of something bigger than the film itself, something with cultural impact?

Oh, yeah, I am very emotional and at times, when I'm on set, I can get very moved. When I see the actors embody the costumes and perform in a way that I hadn't imagined, it is an incredible experience. To see a costume and a character come to life through the artistic abilities and talent of the actors portraying the parts, that's the prize: that you can put that much thought, intention, and purpose into a costume, and it is adorned by an incredible talent that has also put intention and purpose into their ability to portray their character. It's magic!

I'm sure conceptualizing a design goes through multiple drafts. Were there any Black Panther designs that almost looked completely different from what we saw onscreen?
It's very important that we stick to the plan. Hundreds of illustrations are submitted that ultimately go through me, Marvel, and Ryan Coogler. Every week, we meet and there are new conceptions that are brought to the table, some by Marvel's visual development department and some by my team. So when we settle on a design, it's very important that we create and materialize the design exactly the way that we plan, because everyone is aware of the sketch and visual effects and all kinds of people are clamoring around the same idea. So it's important not to change anything dramatically, but what does change is we go from 2D to 3D. So there may be a line on the drawing and I might say, "I'm going to bead that. It's still going to be the same line, but it's going to be a beaded strap. Or I might say, "Let me look at how this back skirt looks for the Dora Milaje." I'm going to bring in the Himba tribe and utilize the way that they use leather caps, which is to adorn their bodies with it. So we use calfskin for that back drape, and we stretch it, we soak the leather, and we stretch it the same way that the Himba women create their beautiful leather pieces. The materialization is what brings the sketch to life and I make those decisions.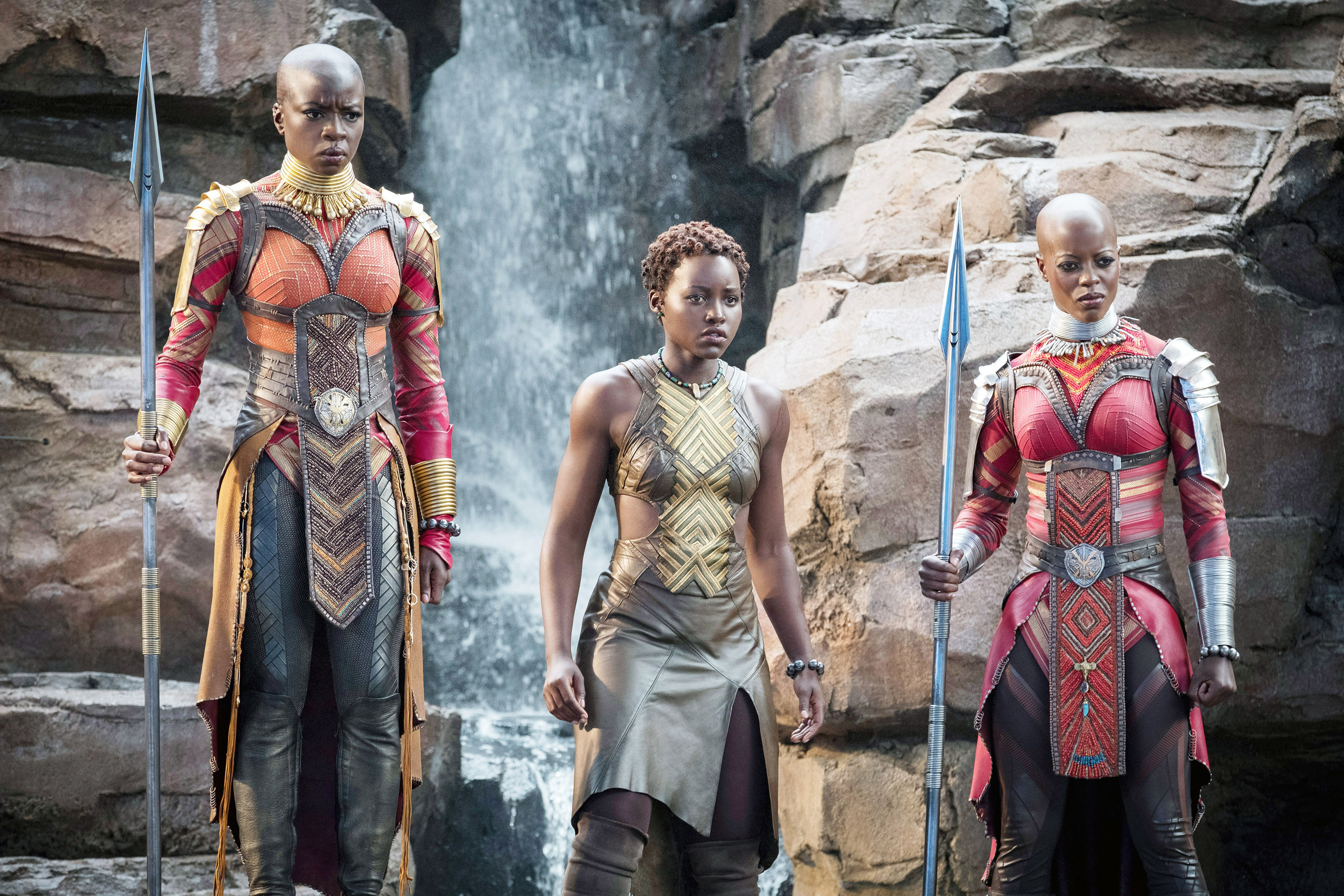 Wow, that's truly amazing! Did you learn anything bout the cast's personal style while working with them on Black Panther?

You know, they have to go through so much training that most of them are in tennis shoes and workout clothes, all the time. That's how I typically see them, so I don't necessarily get to see their personal style. I meet their work style.

Was there a moment with Chadwick Boseman that has really stuck with you?
Oh, so many! I'm sure more than I could even name, because he was that giving of a human being. It was a joy to work with someone with such intensity about portraying a character. There were times when someone would mess up, or if something is not built in the way that you thought it would be, or if it didn't look the way you thought it would look, we would have a laugh and he would do his little James Brown shuffle. You know, all those dance moves he did when he played James Brown or make jokes like, "The jacket felt more like the Temptations than it did Wakanda," and I loved that about him because you know, he was a Southern boy. The South just has the spirit of home for me and he embodied the spirit of back home, so it was fun to tap into that with him.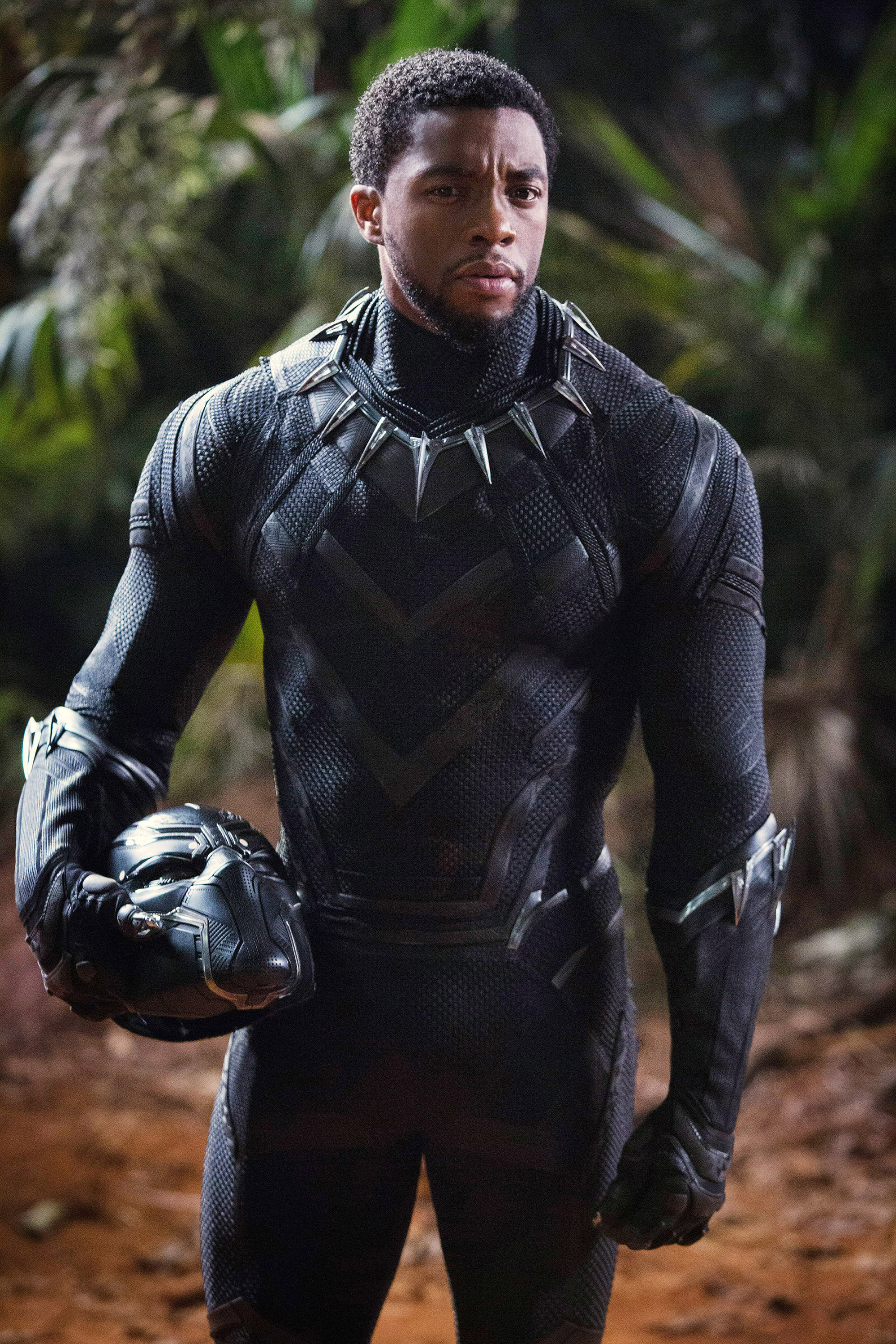 Black panther was your first superhero movie. Is there another genre that on your bucket list?
I would love to do the Harlem Renaissance. I know they did it a little bit with Ma Rainey's Black Bottom, but I want to do a big Harlem Renaissance film. I want to really get into the poets and the creative artists who were around during that time.

It's so funny you say that, because I was thinking about that not too long ago. Although there have been so many amazing stories recently highlighting Black figures and stories, I desperately want to see a series about the Harlem Renaissance. So, I really hope they knock on your door for that.
Me too. Knock somebody, please [laughs].
You've also worked on projects surrounding our historical heroes like Malcolm X and Martin Luther King, Jr. Do you feel any extra pressure to really make sure those depictions are accurate?

With historical pieces, there's so much research available for me to draw from, so I get very excited about being able to show each part of their character through those images. I usually don't have enough opportunities for all of the research that I have. So it's wonderful to show how Malcolm X went from this ballroom dancer in the '40s, to being called Satan in prison, to emerging as a Muslim and being very humble, to being a national speaker for the Nation of Islam, to adopting the name El-Hajj Malik El-Shabazz and becoming more of a Sunni Muslim. That was an incredible journey to portray costumes for and there was so much available for me to kind of look at, to read, and to figure out. I was excited about putting it onscreen.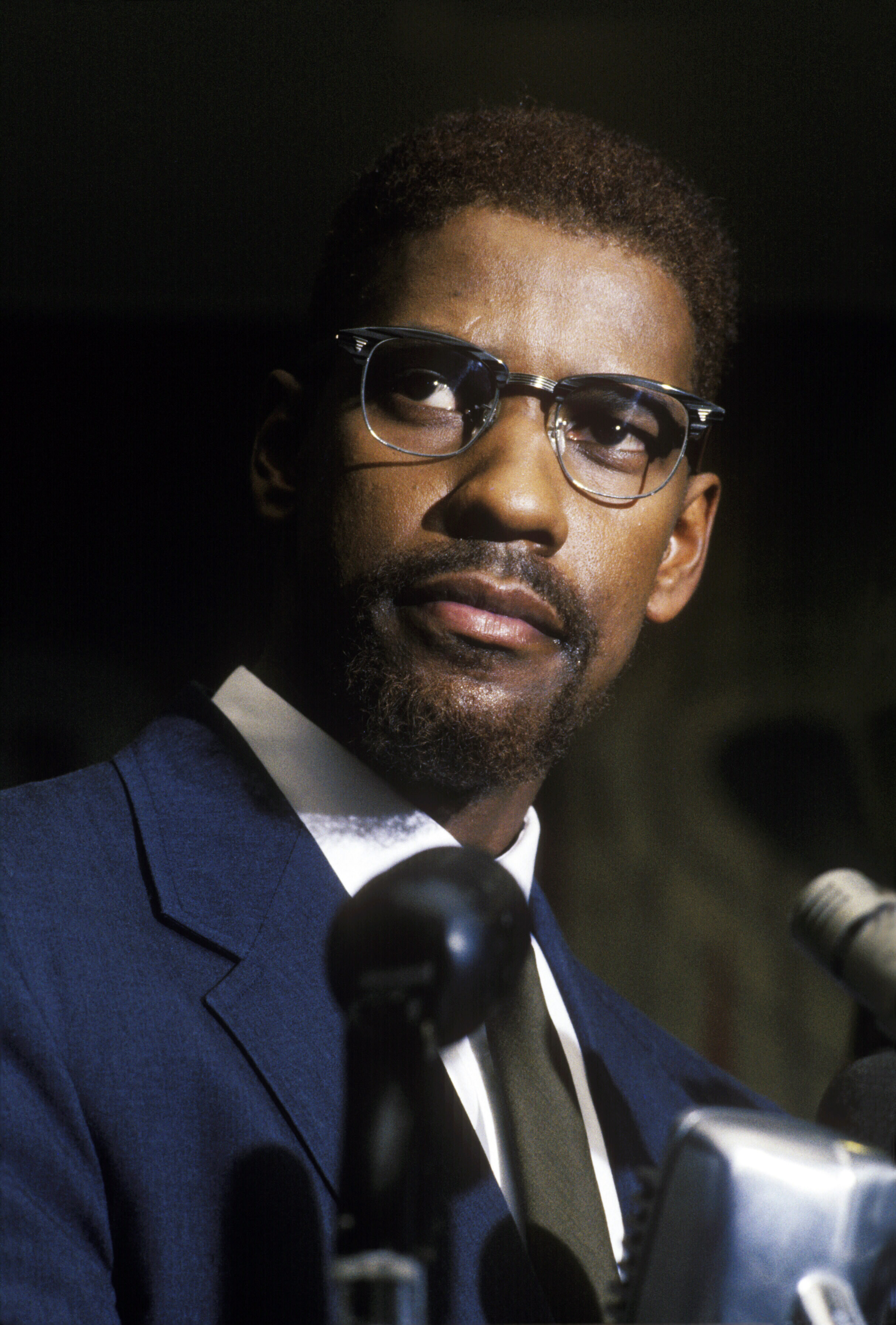 What would you say is the hardest and the best parts about your job?
I think the hardest part is communicating to others about what you're going for, because you come from a certain aesthetic. So you may have a vision of Africa and it may not match with what I have envisioned, so I have to understand where you're at in order to bring you into where I am. That is difficult, because everybody has a different understanding. You have people who still think that Africa is this one monolithic place — people living in huts — so I have to always draw people in. And that can be very, very difficult. I'm the designer and I have a responsibility to have the conversations with the director and conversations about what the film should look like. So I'd say drawing people in is the hardest.

The easiest part is tapping into your enthusiasm. I can do that all day long. I can tap into my enthusiasm for creating looks, easily.

Even through this interview, I can tell how enthusiastic you are about work. So I love that. I know your designs are kind of like your babies and it can probably be hard to pick a favorite, but which design or designs throughout your career are you most proud of?

I'm really proud that I was able to create the Malcolm X story, authentically, with Denzel Washington. I think I'll always be proud of that. I'm also really proud of the Selma to Montgomery Marches across the Edmund Pettus Bridge — how it looked, how dedicated the crowd was, and how dedicated the actors were. The vision of it, to me, really does stand side by side with the actual events. And, of course, I'm immensely proud of Black Panther. Having never done a superhero film before and having so many processes that were new to me, I felt like I communicated that in a way that was honest storytelling. From a customer's point of view, I feel like it really did come together. It was true costume design. To have the world recognize the cultural importance of it is something I'm also truly proud of.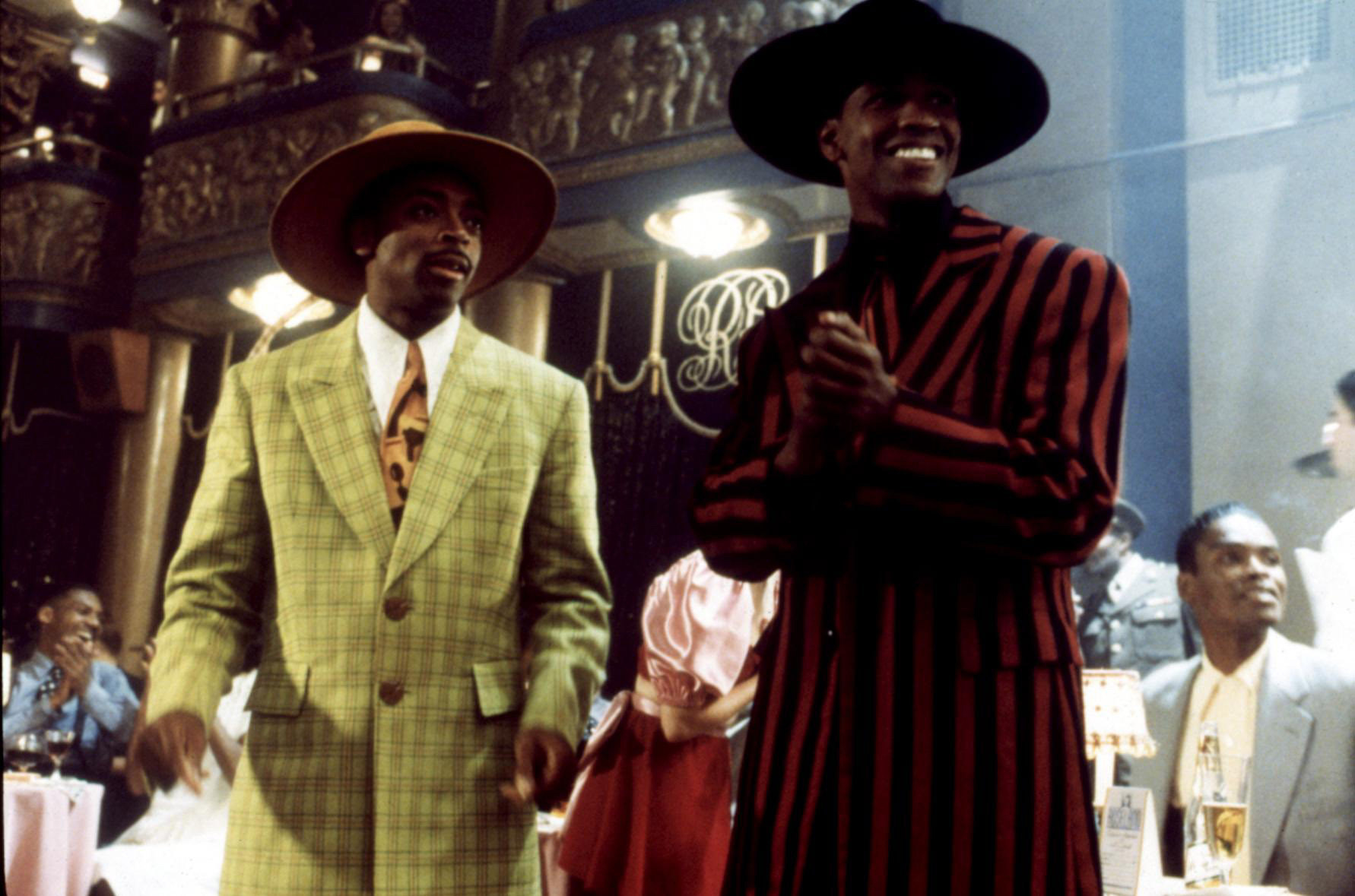 For someone, like myself, who doesn't know the full scape of everything that goes into making a costume, can you just give us a rundown of things that you have to check off your list in order to have a perfect costume?

Things I keep in mind are, "Does it does it tell the story?", "Does it fit the form of the actor?", "Does it transform us to the place where our setting is?", "Is it a part of the film's composition?", and "Does it make sense?" Those are the main ingredients. Is it pretty? Is it effective? Does it tell a story, have composition, and is it true to form? Those are the main boxes to check.

That immediately makes me think of Dolemite Is My Name. The costumes were so beautiful and so vibrant, and they definitely told a story. What kind of research went into bringing those costumes to life.

Oh, that was easy, because I was a teenager in the '70s. I remember a lot about it. You know, I remember marshmallows [shoes], patchwork denim, double-knit polyester, jellies, Gumby, and I remember Nik Nik shirts. The guys looked in those clothes — those that were fit to form — and they'd have heels, like they were wearing platform shoes. So, I wanted to present the '70s that I knew and loved. That feeling was very much a part of the Black community, because there were several different genres happening in the '70s. You had the hippies, the conservatives with the big, wide ties, the streetwear of the urban community that was highly influenced by a lot of the movies that were out, like Super Fly. The Black community was into maxi coats, knit dresses, boots, and bird collars, so how could you not embrace all that? My main goal was to make you like it, because I liked it.

You didn't make me like it; you made me love it! Who or what inspires you when it comes to making costumes?

Many people think I got into this industry because of Dior or Barbie, but it was really when I read "Mother to Son" by Langston Hughes or A Raisin in the Sun by Lorraine Hansberry. I think of Beneatha... Those images are really vivid for me. I didn't really need a costume designer to tell me what those people looked like. I kind of knew what they looked like. I could sense what they looked like. I also came from a big family, so I had lots of references. I definitely grew up in a village. I have many influences in my life, including Muslim influences, nationalist influences, and college-bound influences. It just makes sense. The characters always felt so real to me and I loved that. So becoming a costume designer was not something where I was connected to a particular person. My influences also came from studying the classics, like Shakespeare and Vanya, and going to the opera, and I did The Tempest and The English Cat. So that's where my inspiration came from.

That's amazing, because it shows me that you already had that innate gift in you. That's beautiful. Lastly, you've made a career out of bringing other people's style to life, but how would you describe your personal style?
I've always been anti-fashion, even when I was a kid. I came up during Madonna, so I liked the mismatched earrings and I had the asymmetrical haircut. I always wanted to feel different. I loved Lisa Bonet on The Cosby Show and I even had her feathered hair. To this day, I still gravitate to the avant-garde. I love Gareth Pugh, Rick Owens, and Japanese style. But on a daily basis, for me to focus too much on me is counterproductive, since I am getting a whole cast together. So, I throw a T-shirt on with some yoga pants and tennis shoes [laughs]. I occasionally have my gray jacket that I love, that I'll put on every day, and my glasses, and that's Ruth at work!

Be sure to check out all of Ruth E. Carter's fabulous designs in Coming 2 America, now streaming on Amazon Prime. And if you're interested in learning more about the laundry list of films she's worked on, you can view that here.