Despite the — and I can't stress this enough — ENORMOUS workload Rihanna took on this year, including her Savage x Fenty fashion show and a movie launch, fans still only have one question on their minds: Where's the album sis?
But despite our pleas, the 31-year-old icon continues to laugh at our pain.
Although I thought 2019 was going to be the year she dropped R9, Rihanna decided to keep us on our toes and drop a different album instead...a photo ALBUM. Meet The Rihanna Book!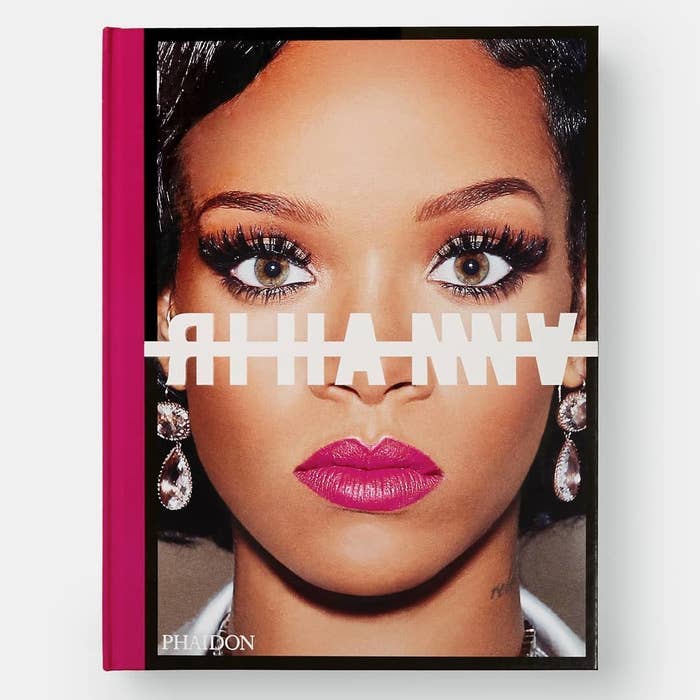 At first I was like, we ain't in middle school girl, we don't have time for substitutes.
But then I realized this is a big-ass book filled with over 1,000 exclusive pictures of ROBYN RIHANNA FENTY!!!!!!! My Navy card would get revoked if I passed up something like that.
When I finally came to my senses and nabbed a copy of her photo autobiography, I knew there was only way to thoroughly enjoy these images: surrounded by my girls with a bottle of wine, blasting all of her old albums.
Let me tell you, WE WERE NOT READY FOR THIS CONTENT! I lost track of how many times we audibly gasped and simultaneously yelled, "YAAASS BISHHH."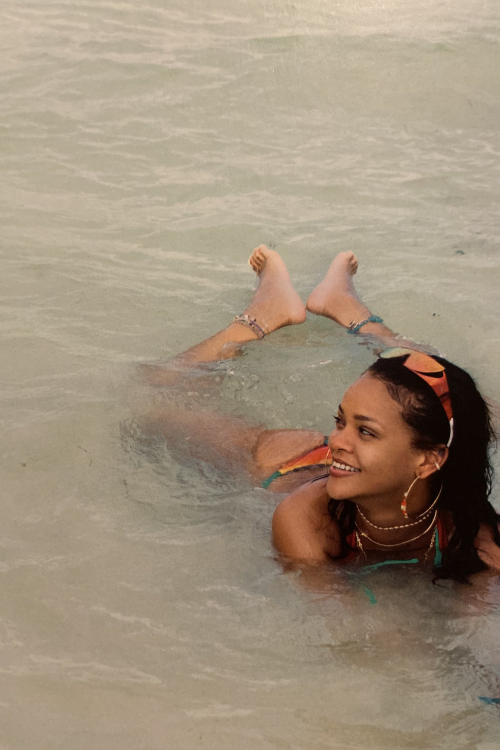 As soon as I opened the book, I was doused in nostalgia. From baby pictures and precious family photos to old report cards and pageant show memories, The Rihanna Book offers a taste of intimacy that goes beyond the personal posts she shares on social media.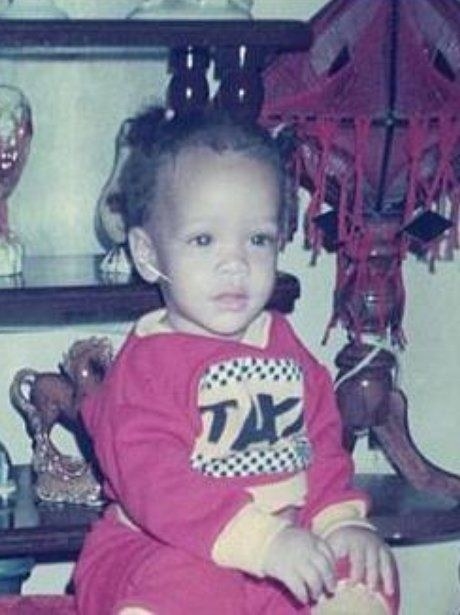 She took me on a visual journey through her life with every turn of the page. It's 504 pages, so you better believe it was one hell of a ride! And despite witnessing her evolution as an artist from a fan's point of view, the book will allow fans to get a closer look at how she's transformed as a person.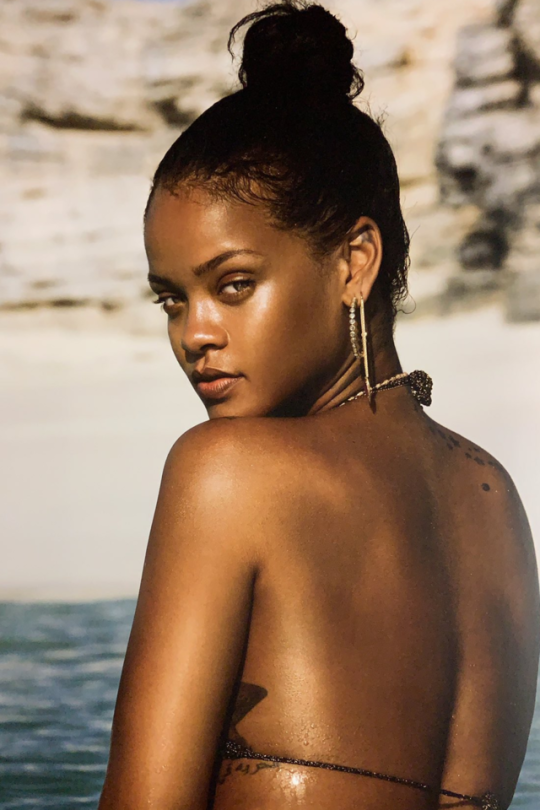 Want to know where Rihanna got her tattoos done? It's in the book. Want to know some of her tour rituals? It's in the book. Want to see how she vacations with friends when the paparazzi isn't watching? IT'S IN THE BOOK!
My favorite thing about the book changes every hour and as of now, the notes she wrote to her Navy are what I'm obsessed with the most. Like, forget a basic tweet or an IG caption dedication, Rihanna took the time to WRITE US A FULL LETTER! If that's not personal, I don't know what is. The archaism of it all just warmed my heart.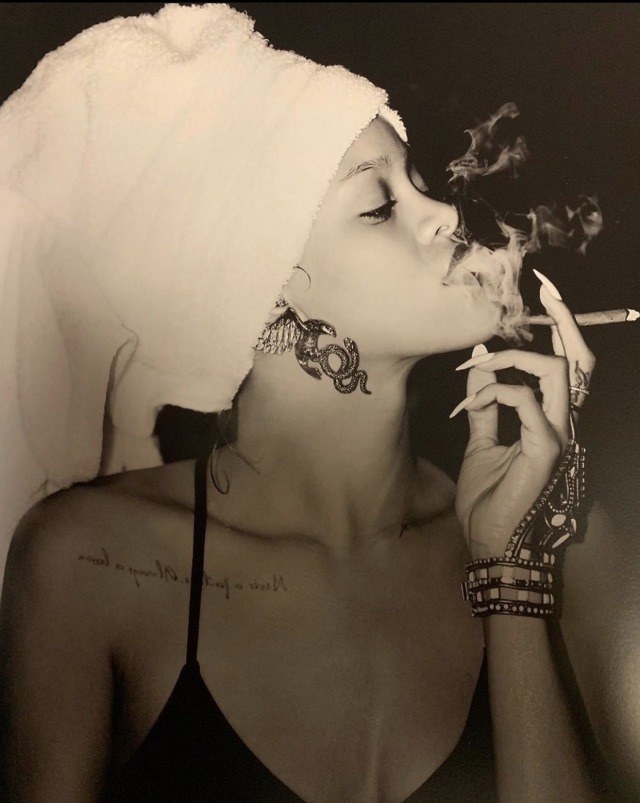 And after spending some time with the book, I realized this is NOT your average coffee table book. It can be utilized for way more than spicing up your home decor.
Weighing in at a whopping 15 pounds, if I wanted to take my lazy ass to the gym and use it as a fashionable dumbbell, I could. If I wanted to use it a weapon against an intruder, I could. And if I'm lacking ideas for my Instagram posts, guess what I can turn to for inspiration? THE GAH DAMN BOOK!!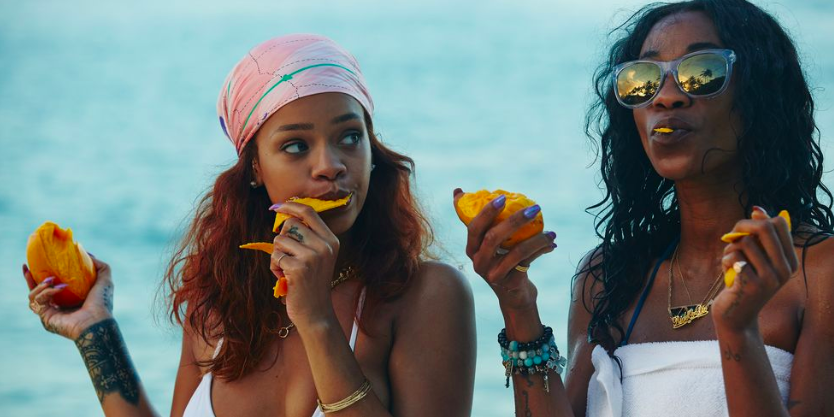 Providing security, promoting wellness, and delivering inspiration? It's safe to say The Rihanna Book is the gift that keeps on giving.