It feels like the Real Housewives of Atlanta reunion special has been on for a month now, but it's been worth every second!
The last installment (part four) of the reunion aired on Sunday and all the juicy tea between Phaedra Parks, Porsha Williams, and Kandi Burruss unfolded.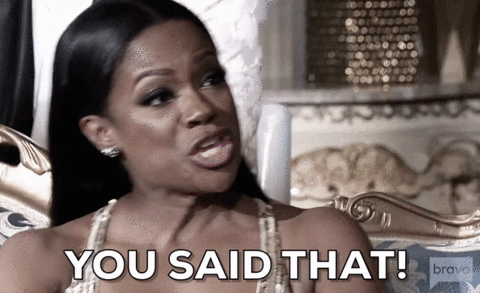 Check out some of the best fan reactions on Twitter:
Despite being the center of all the drama, Phaedra seemed to be at a loss for words.
And her lack of emotion was low-key scary.
Almost liked she practiced in the mirror beforehand.
Every viewer was looking at their TV like, wait, what?
And Twitter was quick to come up with a new tagline for her this season:
The theme music for the reunion should have seriously been Whodini's "friends, how many of us have them?"
Fans had to take a break with the cast, because chile, emotions were running too high:
But when the break was over, Phaedra was still dodging the truth.
And even tho Kandi tried to keep her composure, some fans wanted Kandi to read Phaedra to filth:
They could only imagine what her ex-husband Apollo thought of all of this.
However, former RHOA star NeNe Leakes couldn't keep quiet about her feelings:
And even though Phaedra was taking most of the heat, people were still side-eyeing Porsha.
Because those allegations were extremely serious.
Porsha might have been crying, but sympathy amongst viewers ran a little dry.
Fans were forced to say goodbye to one of reality television's most dynamic duos.
Yes, this season was filled with backstabbing drama, but were you not entertained?