Unconditional love comes in a few forms, and one of them just happens to be dogs. Regina Hall didn't realize that until she got one of her own.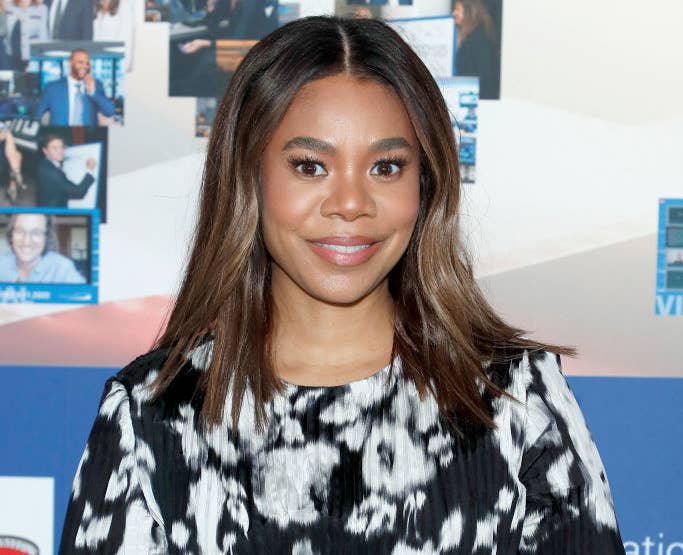 During a recent episode of the Apple Fitness+ podcast Time to Walk, Regina opened up about finding her soulmate in her English bulldog Zeus, who unfortunately died.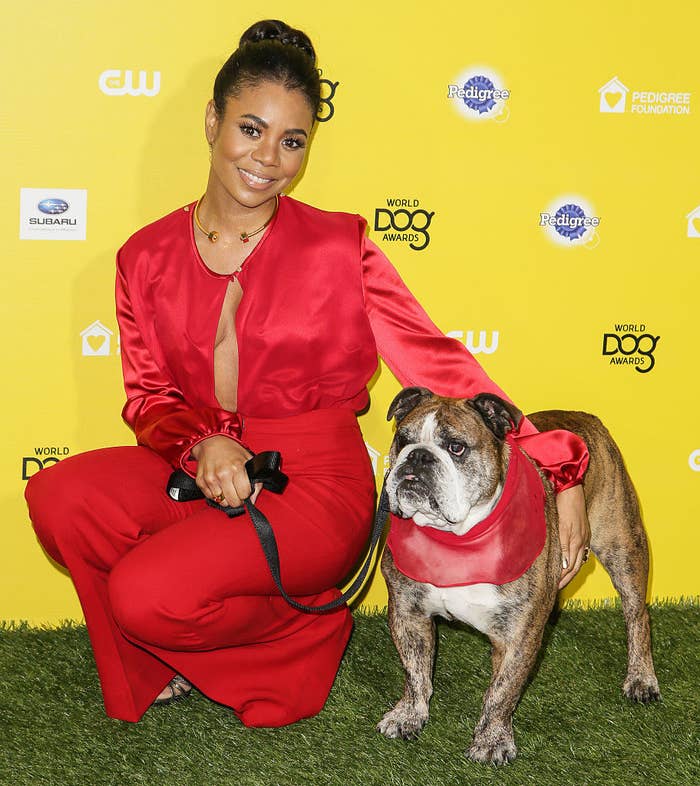 "Anyone who knows me, or knows anything about me, knows that I had a soulmate that had four legs," Regina said. "And his name, his name is Zeus."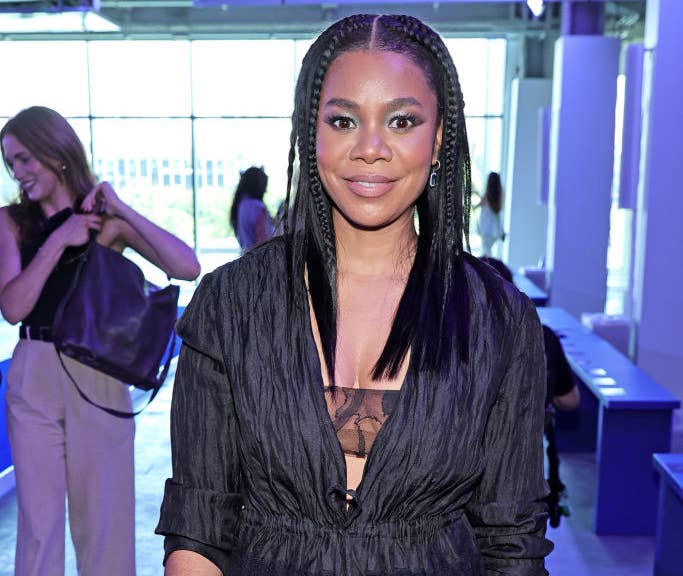 The Honk for Jesus. Save Your Soul. star admitted that she used to think "dog owners were crazy. " Like seeing them — "most of them white people" — out in dog parks or carrying their dogs around in strollers, or even crying over them if they lost them...Regina never understood the attachment.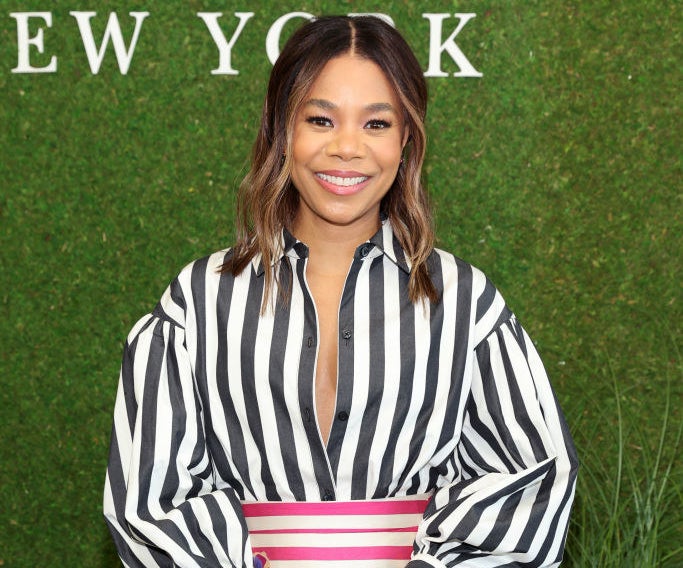 "And then you get a dog, and you're like, 'Oh, it has nothing to do with that. It's...this is human. This is love.'"
Regina said that kind of love helps to connect you with God and "connects you with a purpose." She revealed that she views her dog as a gift from God.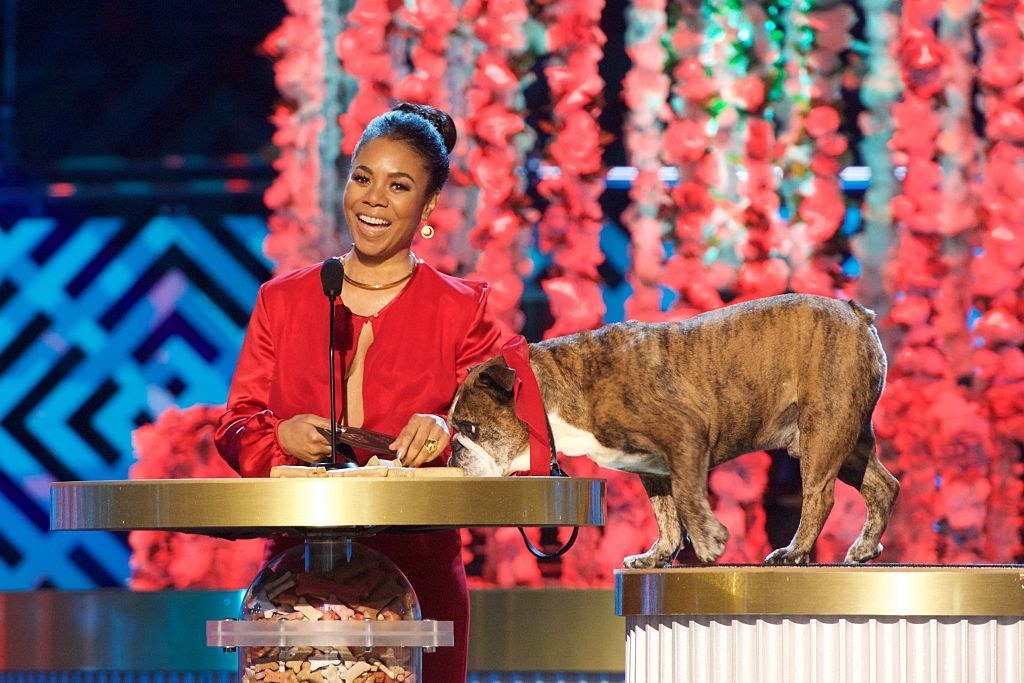 "Like, there was something higher than me that knew I needed a dog. You know, it's like I voiced something that I didn't even know I meant. And then, you know, he came. Dogs, rescuing one human at a time."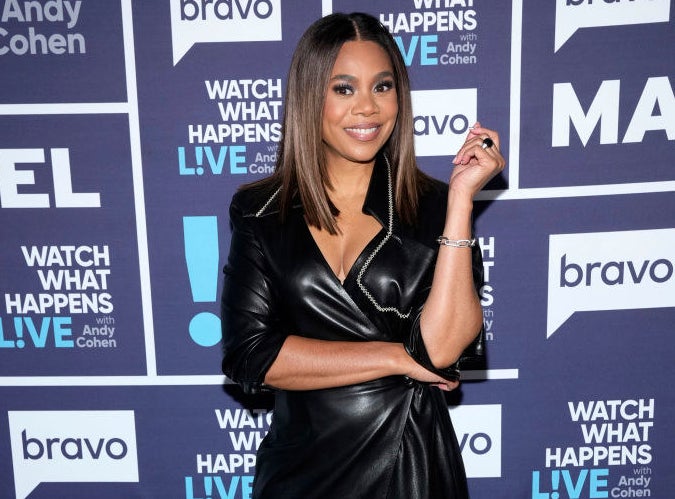 "I think when Zeus passed, it was really hard to talk about...it was really hard to let him go. It's over a decade of your life. It's deep connection. It's deep love. You're crying over loss."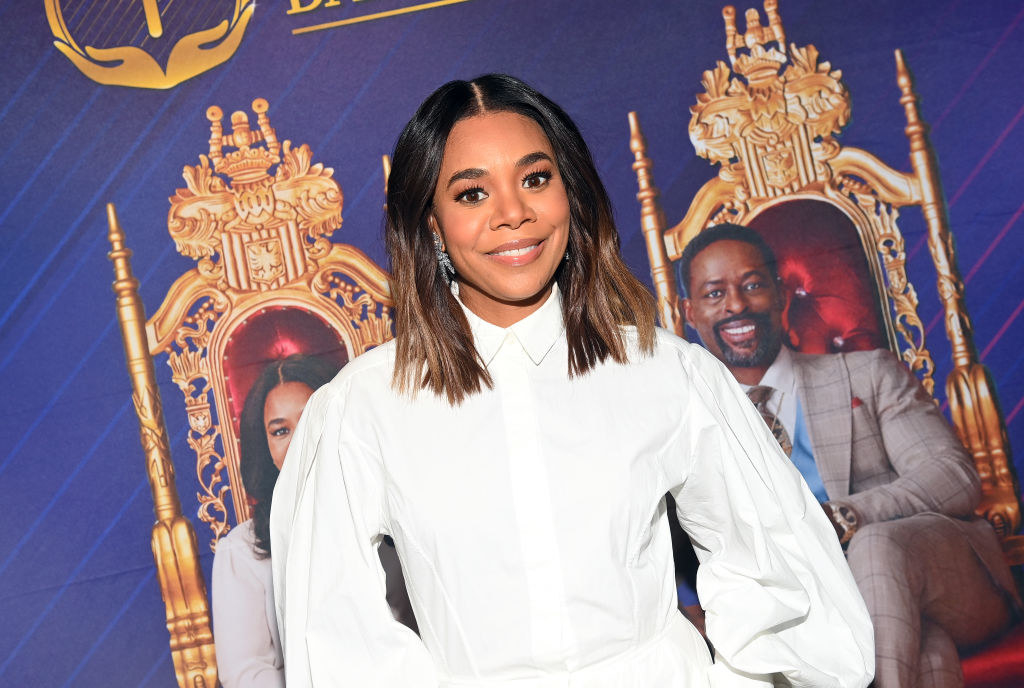 "I think the unexpected has beautiful things to offer — you might be praying for love somewhere, and you might get a dog. Sometimes we think that it has to be romantic, but, you know, love has many ways of showing up in our lives."
How sweet, this gives puppy love a whole new meaning. And as a proud owner of two furry friends, I'm glad Regina learned to embrace the power of the paw!
You can hear more from Regina's Time to Walk interview through Apple Fitness+.