After Spike Lee debuted his series adaptation of She's Gotta Have It on Netflix, it didn't take long for conversations of sex, harassment, and more to arise.
But one of the most talked about topics to come from the show were the paintings.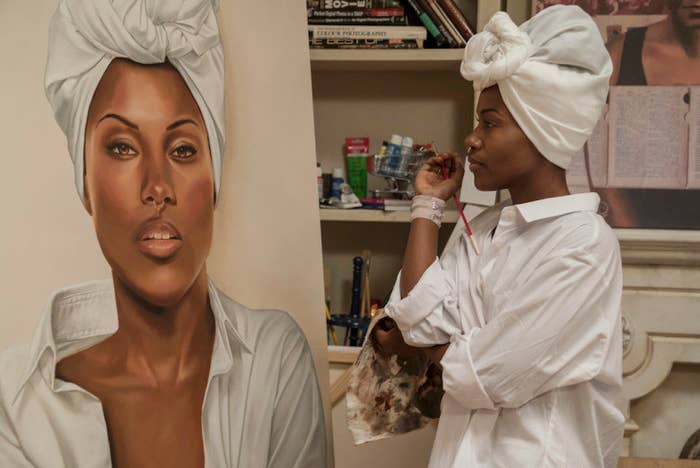 Well, Nola Darling might have been the face of the artwork in the series, but it's time to meet the REAL artist behind the paintings: Tatyana Fazlalizadeh.
Tatyana is a painter, illustrator, and activist based in Brooklyn. Spike Lee noticed one of the pictures from her Stop Telling Women To Smile campaign and instantly knew she'd be perfect for She's Gotta Have It.
Tatyana was named art consultant for the series. And in a new YouTube video from Netflix, Tatyana and some of the She's Gotta Have It cast, talk about the importance of her artwork.
And she helped DeWanda Wise (Nola Darling) every step of the way.
She's Gotta Have It was a special project for Tatyana not only because she got a chance to show off her artwork on a major platform, but also because the connected to the role of Nola Darling on a deep level.
To learn more about Tatyana Fazlalizadeh and her artwork, visit her official website.