"Pose" Had An Epic Season 2 Premiere And Fans Definitely Took Notice
"Pose is such a crazy rollercoaster of emotion. Sorrow. Ridiculousness. Anger. Joy. Discovery. Violation. Rage. Bliss. Fear."
AND THE CATEGORY IS: Season 2 REALNESS!
Pose returned for its second season last night and the premiere didn't disappoint. Set in 1990, the premiere was filled with powerful messages about how the AIDS epidemic impacted LGBTQ communities, historical references about the origins of Ballroom culture and Vogue, and fashion looks for the GAWDS!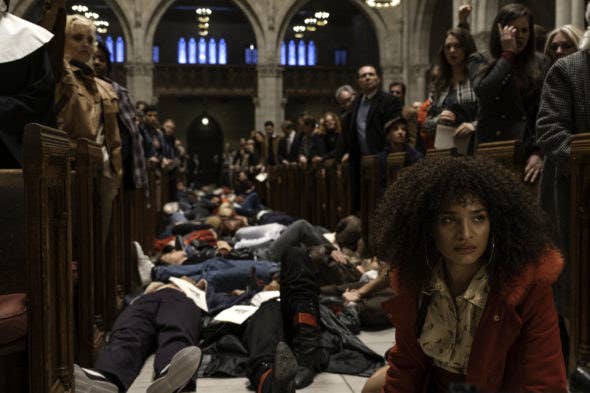 From a heart-wrenching opening monologue about the bodies buried on Hart Island to the important friendships blossoming in House of Evangelista, fans couldn't get enough of Pose's Season 2 debut.
Some fans were extremely appreciative of how co-creator Steven Canals used authentic stories to create fictional entertainment:
While others couldn't get enough of the comedic perfection and unforgettable scenes:
For more Pose, catch new episodes every Tuesday at 10 p.m. on FX.