And while she hasn't released a name, the 37-year-old rapper did just confirm the sex of their baby: It's a boy!
Earlier today, Nicki shared congratulatory notes that she received from some of her celebrity friends and couldn't help but gush about how "madly in love" she is with her son.
"Thank you to Queen B, Kim & Ye, Riccardo Tisci, Winnie, Karol & everyone who sent well wishes during this time," Nicki wrote on Instagram.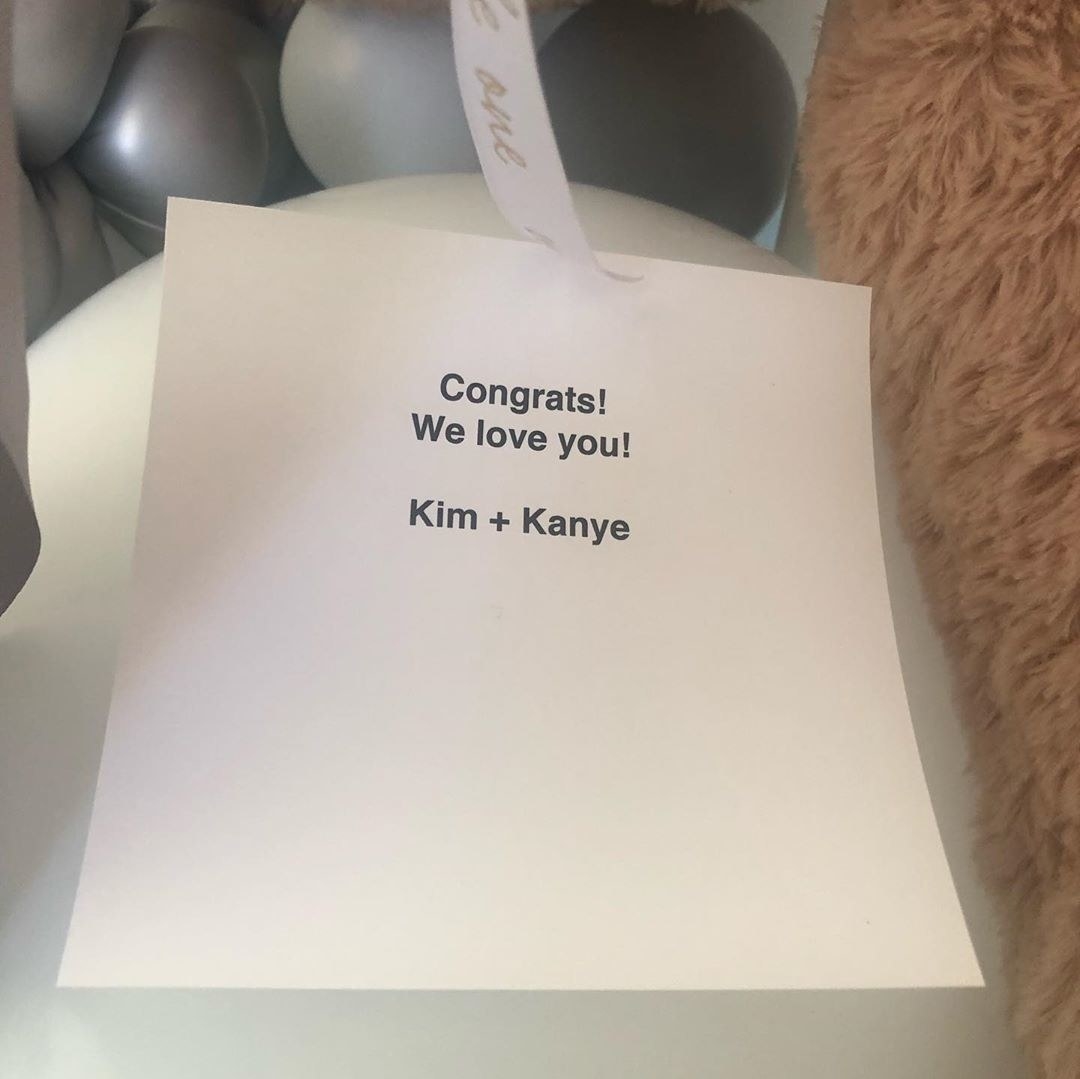 "It meant the world to me. I am so grateful & in love with my son," she continued.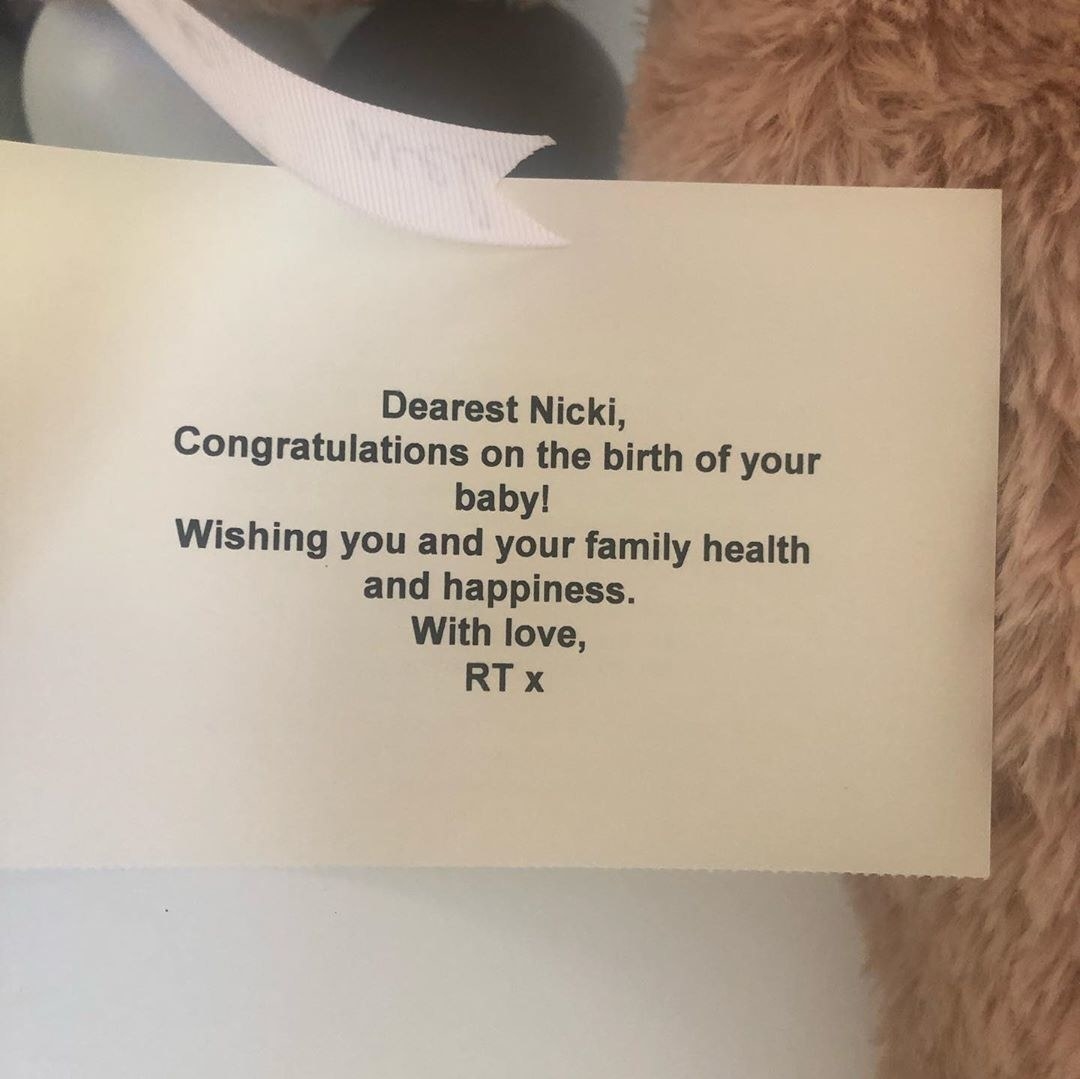 "Madly in love. My favorite liddo boy in the whole wide world," Nicki concluded.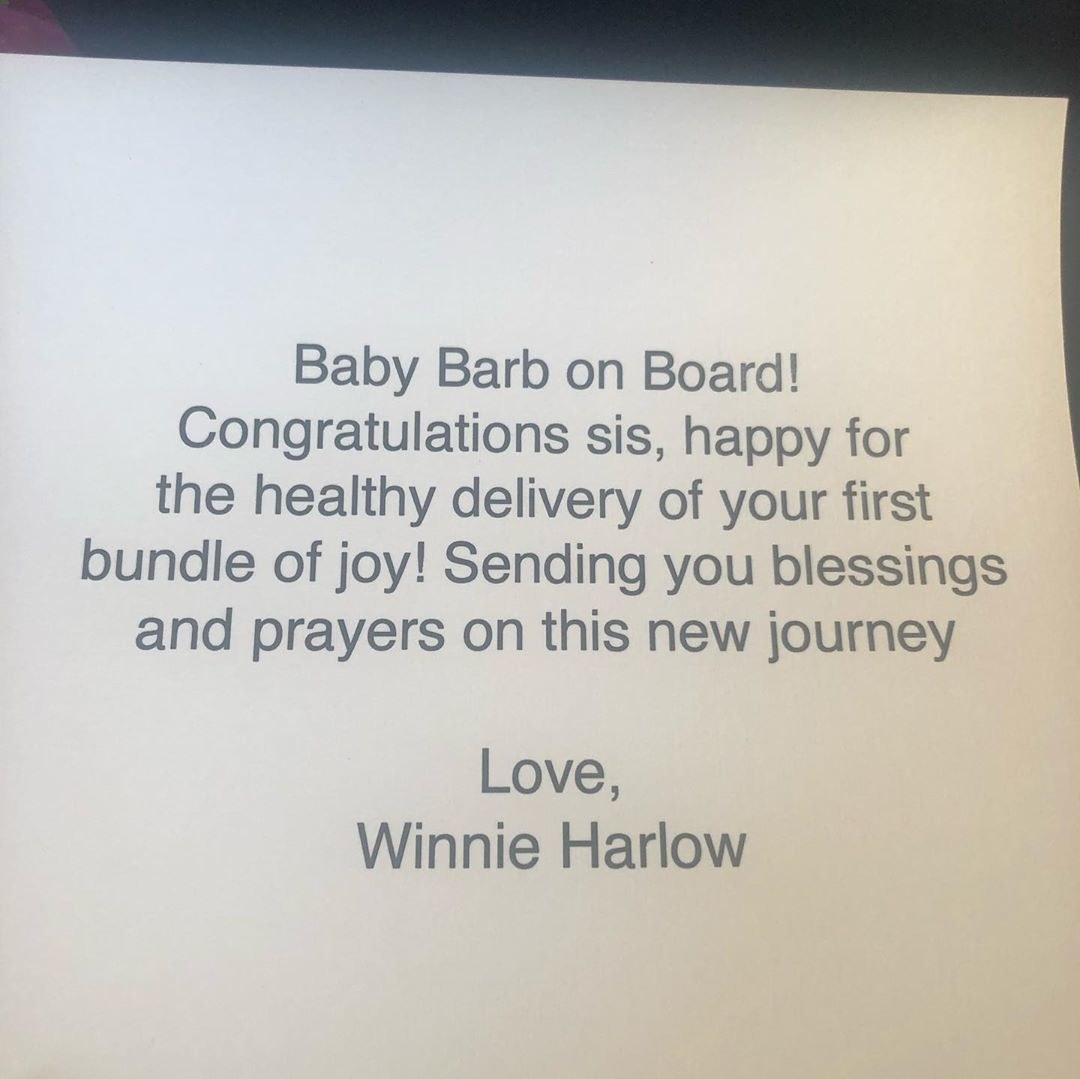 She also received a congratulatory card from Karol G, whom she collaborated with on the hit single "Tusa."
It seems like just yesterday that Nicki announced, in a since-deleted tweet, that she was ready to retire and have a family.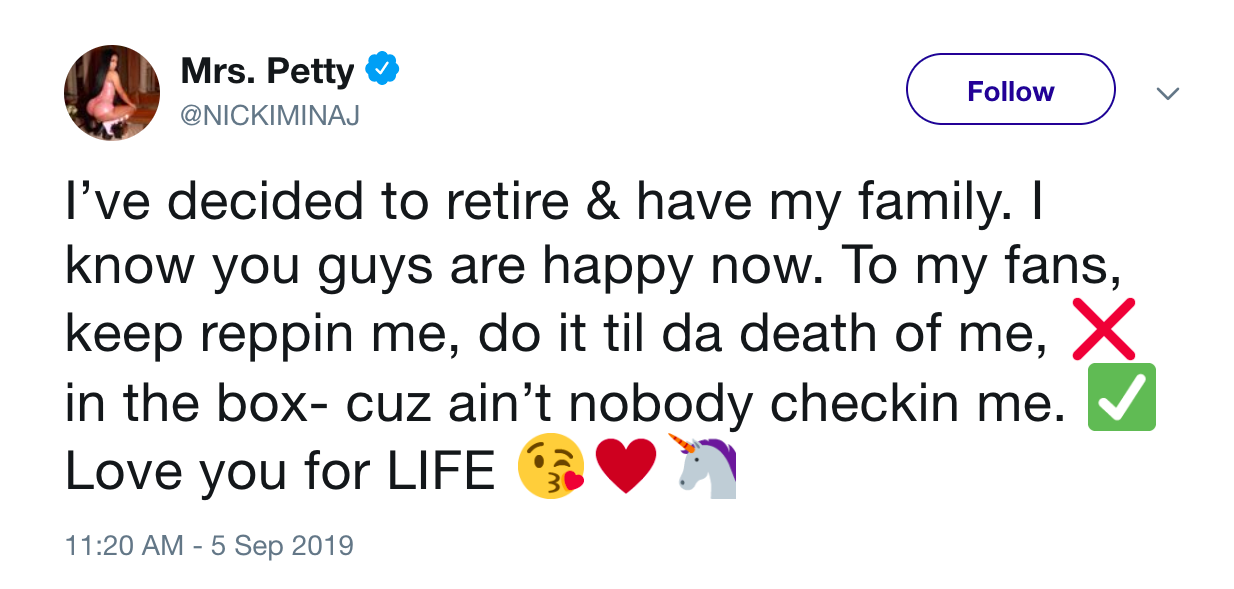 Let's just say, I'm happy that she upheld only one part of that tweet!