Sometimes it feels like animals only have two moods: super sweet...
...and no fucks given. So, when those moments get documented it makes things even better, and by better, I mean funnier.
Well, the National Aquarium of New Zealand has a unique way of showcasing one of their beloved animals. In a monthly series called Penguin of the Month, they honor the best and naughtiest of their kind.
Here are 2019's shining stars so far:
August was filled with thieves and scales: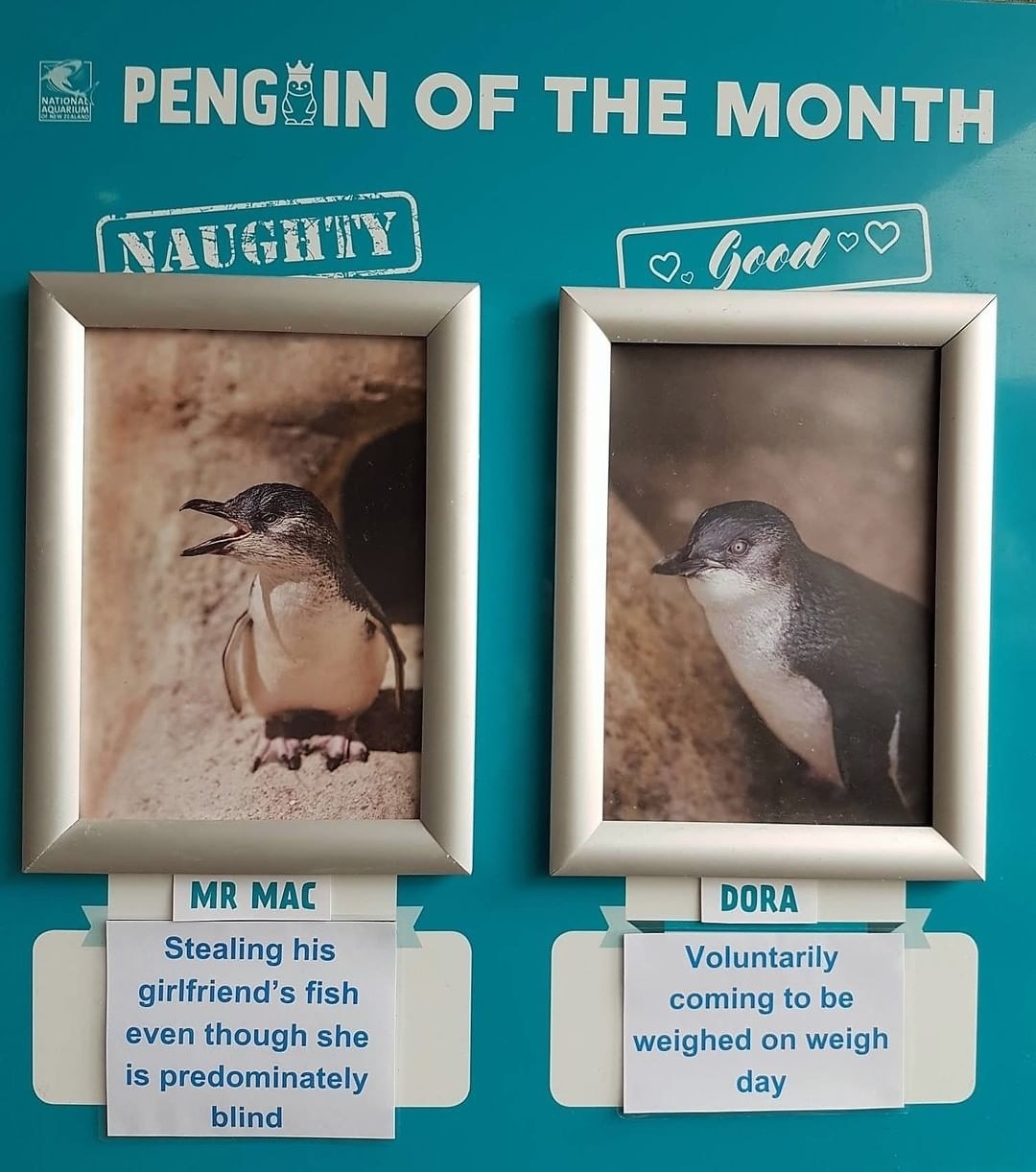 July had its fair share of bullies and bedheads: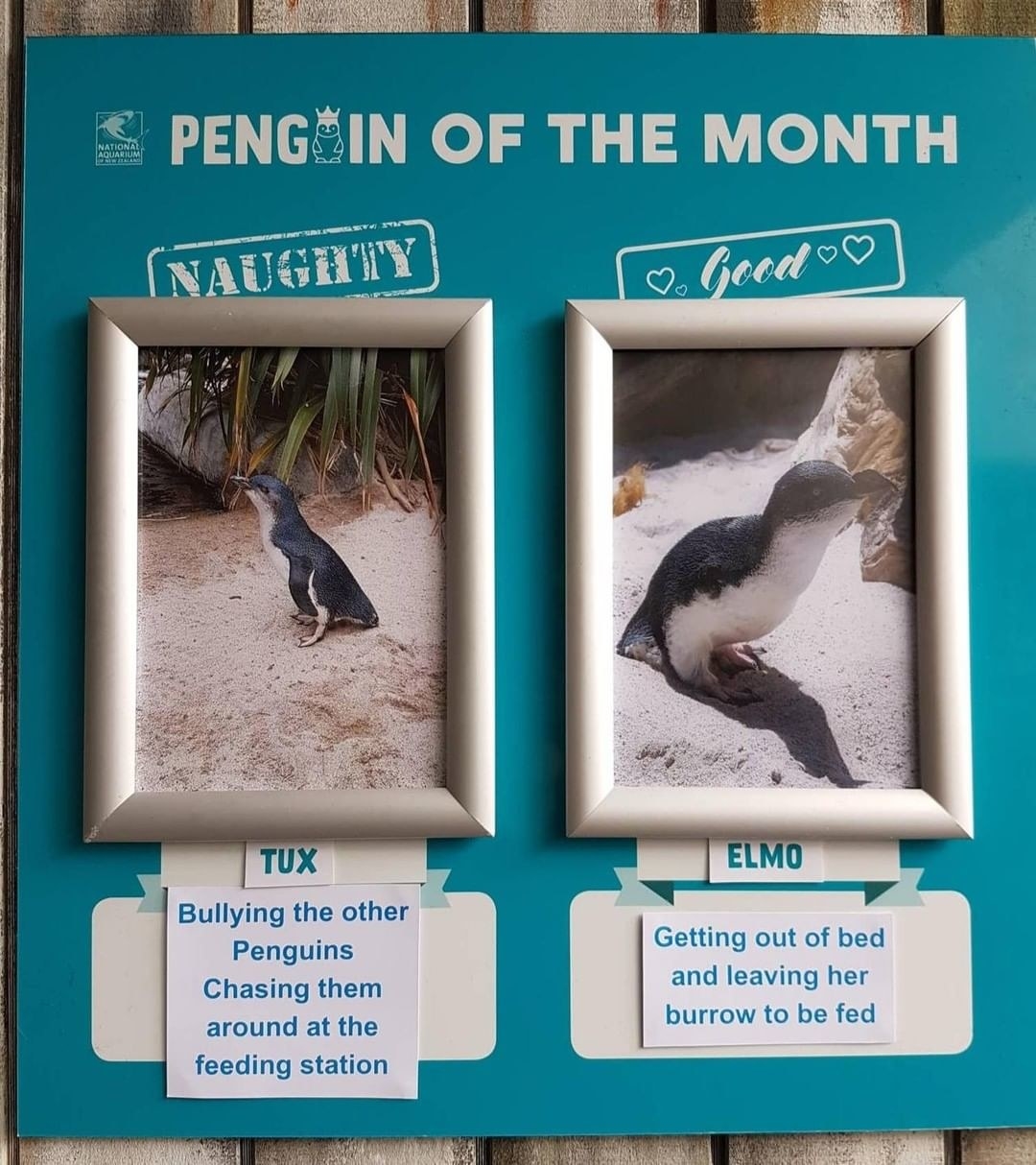 June featured a lazy swimmer and a sand saint: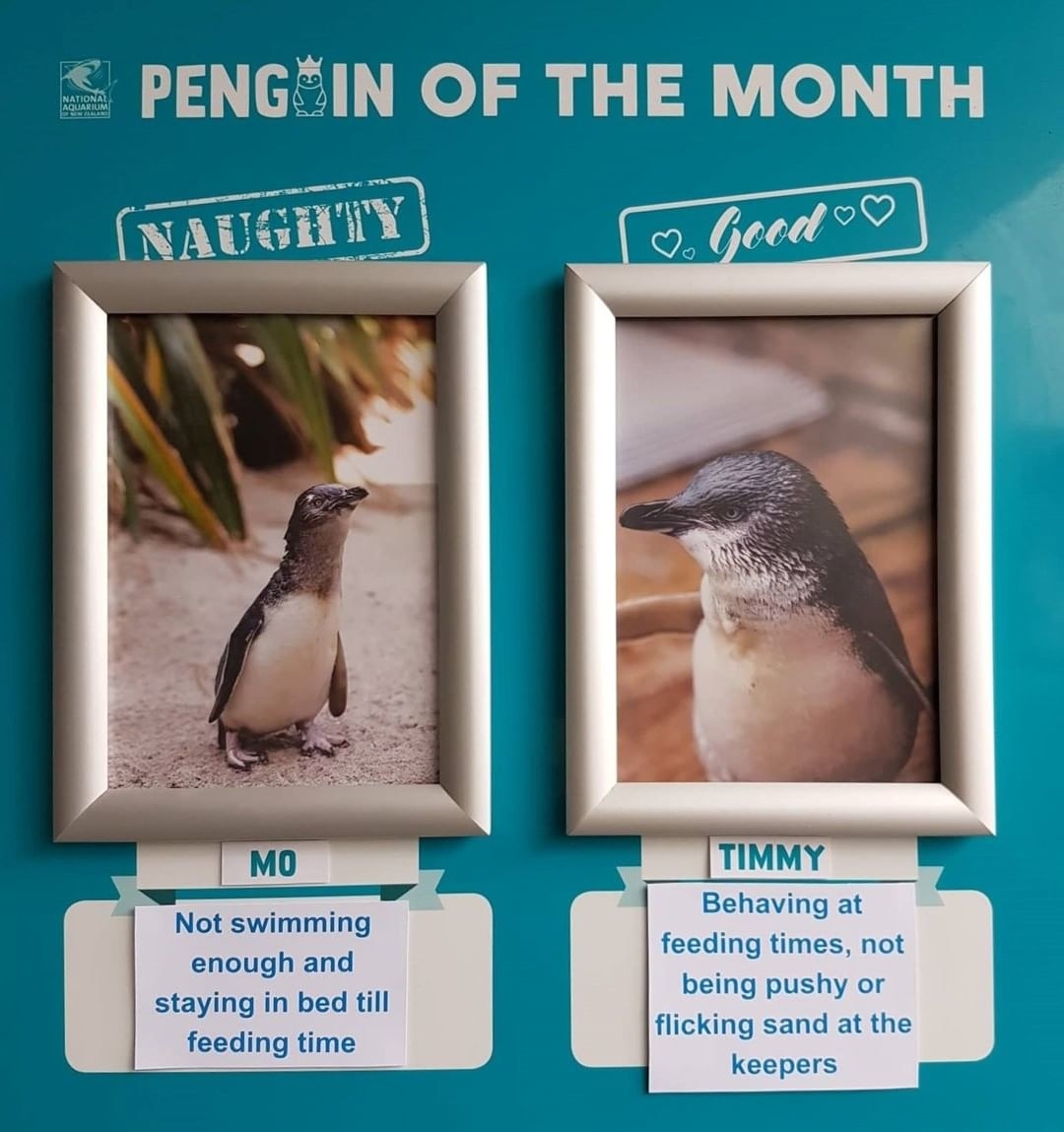 May focused on window washers and a friendly flipper: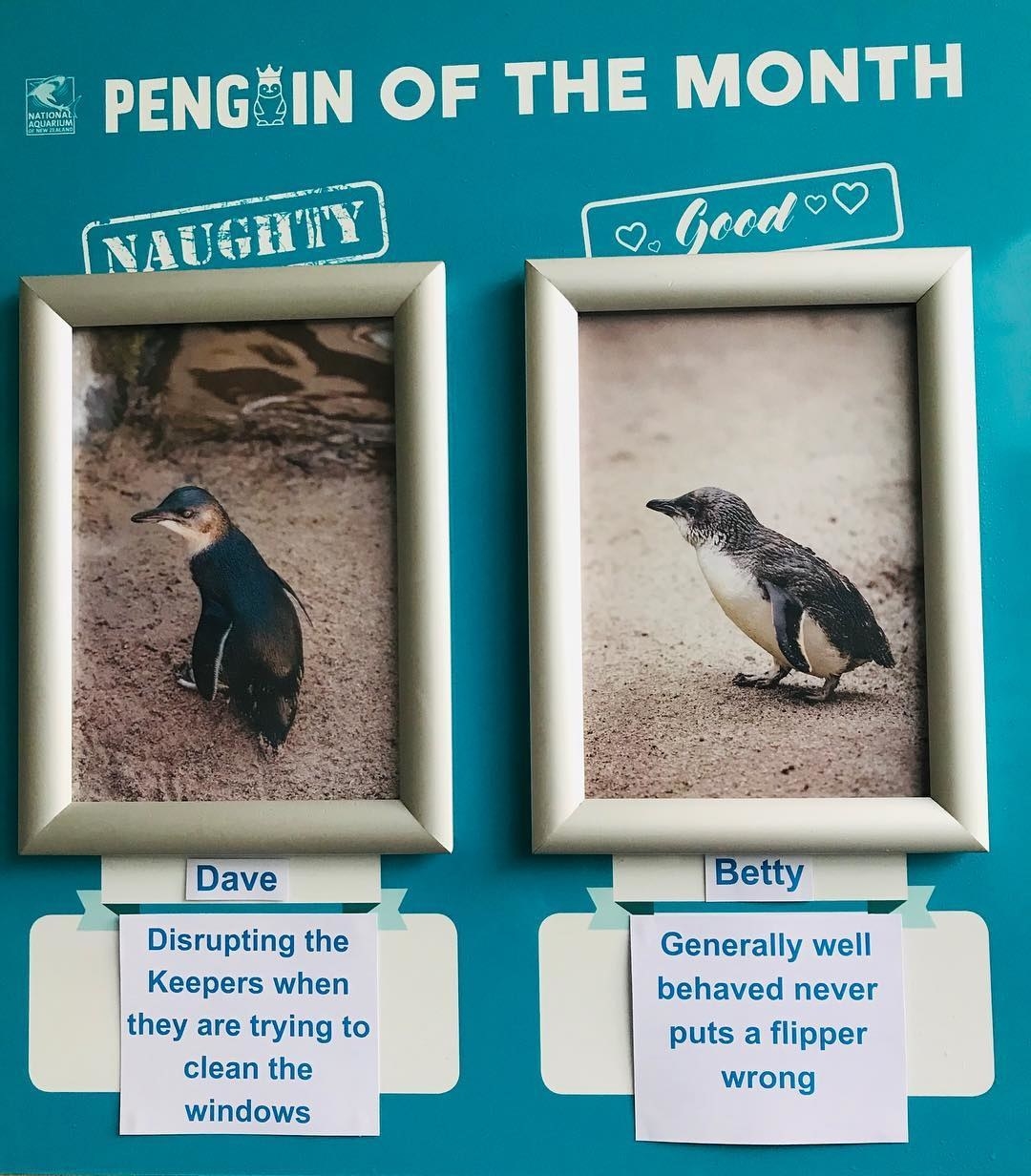 April got ahold of a heartthrob and Miss Independent: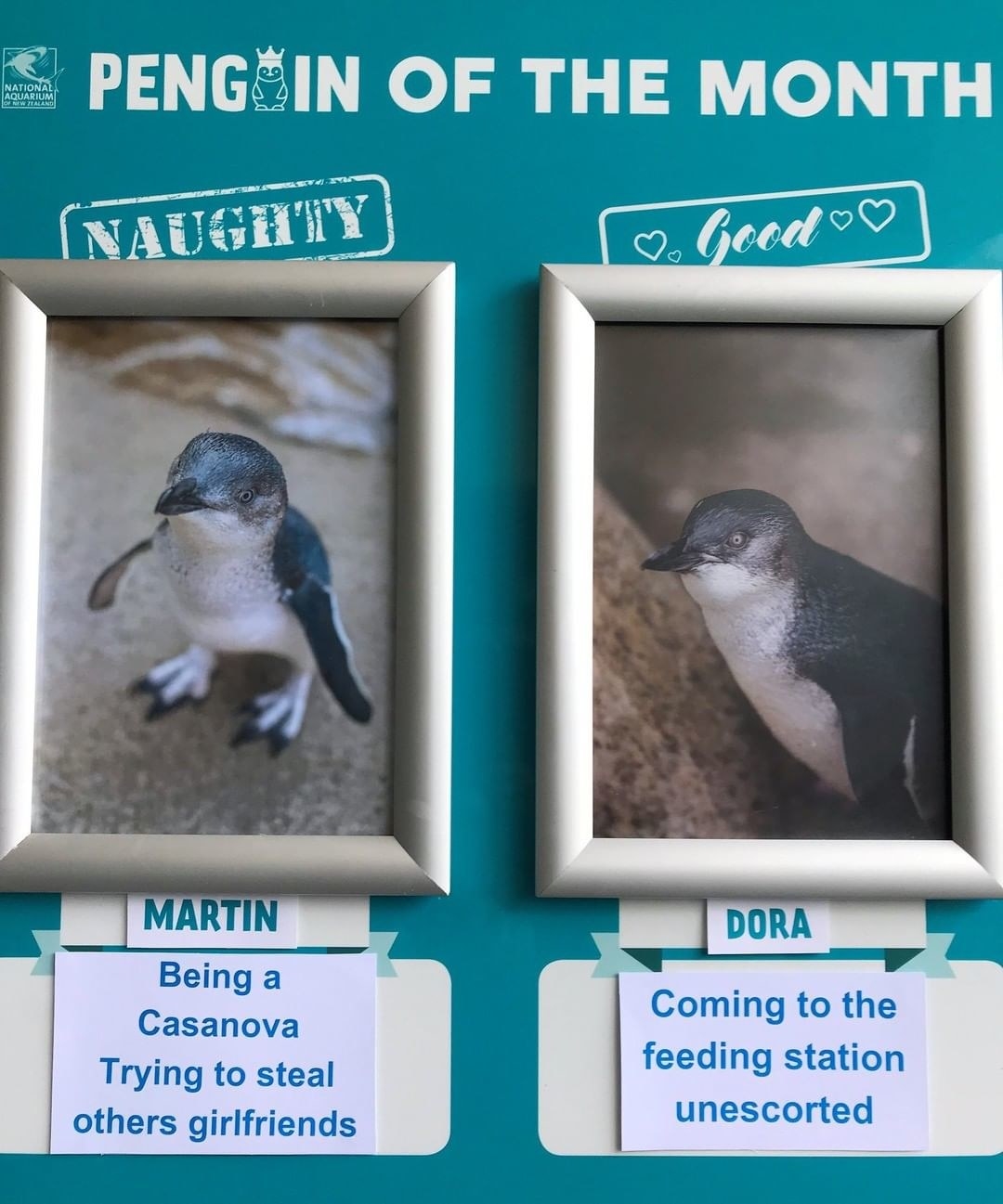 In March, things got a little hairy and a little wet: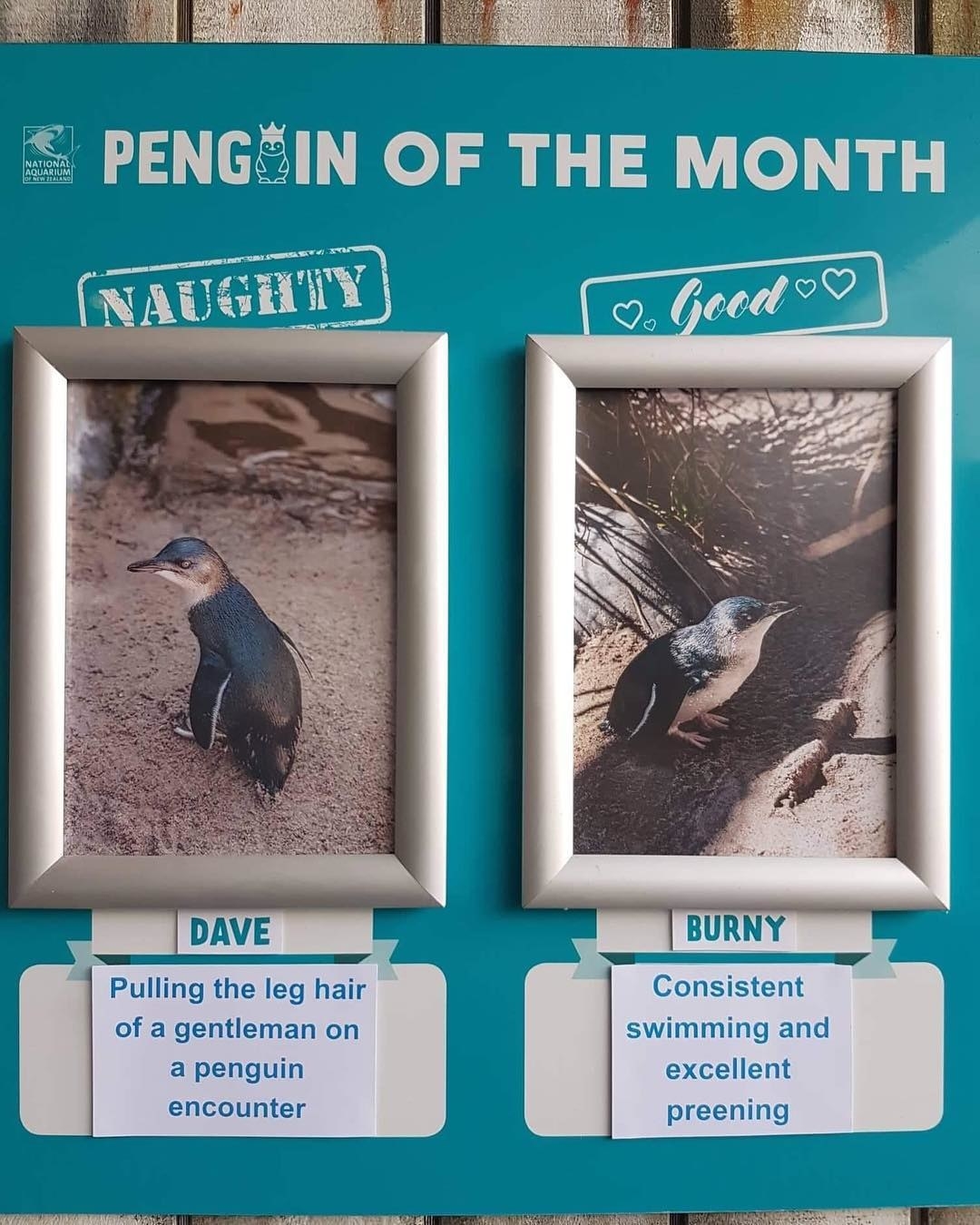 February had an appearance by a snapper and a supporter: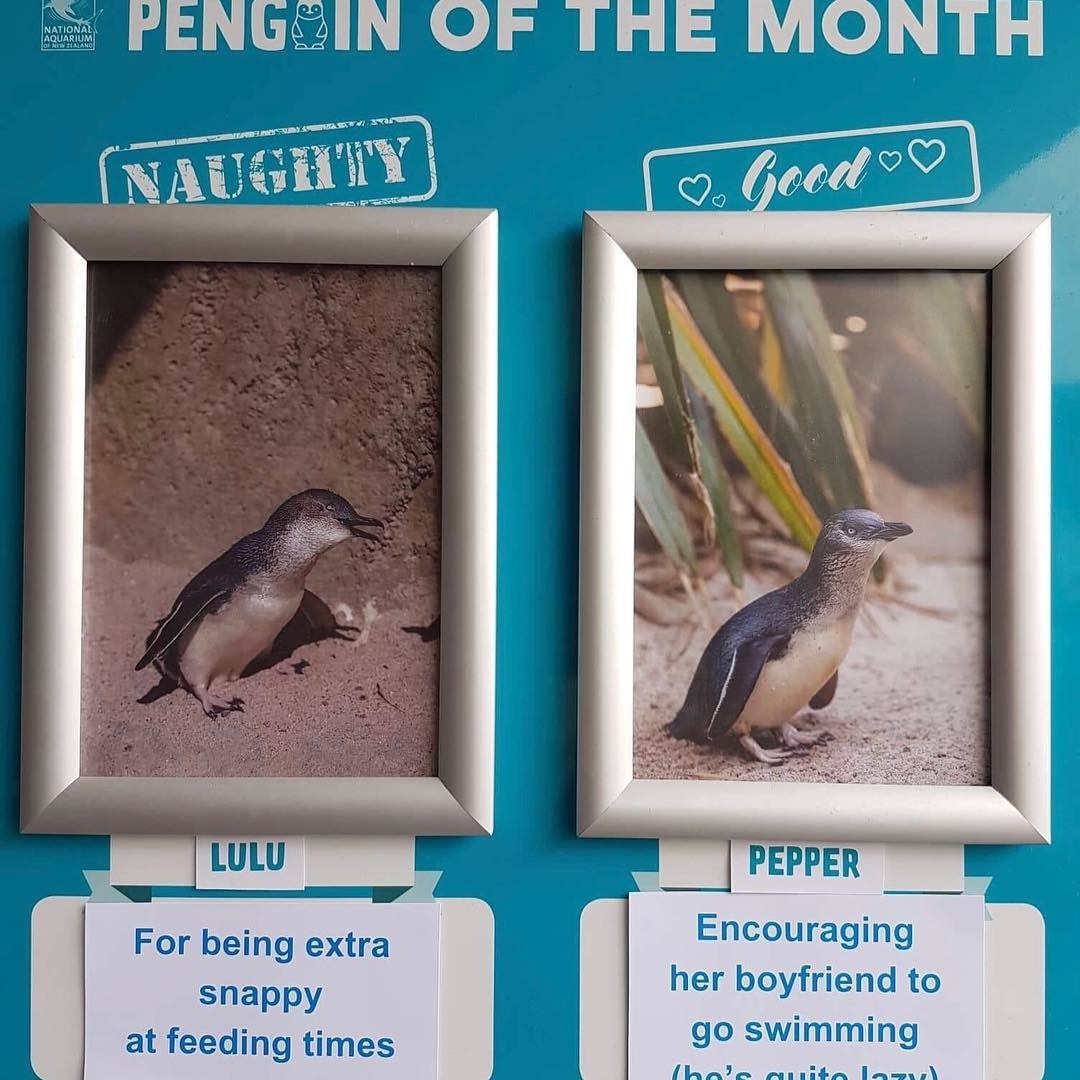 And January featured a deadbeat and good eats: