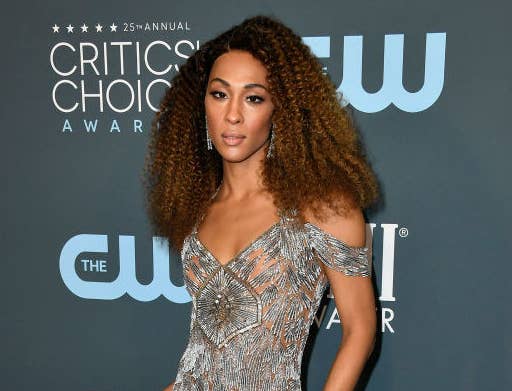 For Mj Rodriguez, 2019 was one hell of a year! Mj is the star of FX's hit TV show Pose, a series that broke barriers for featuring a predominantly transgender cast. Her infectious personality and warm spirit translates both on and off-screen, so it's no surprise the opportunities and accolades continue to knock at her door.
From becoming the first openly trans woman to win Best Actress at the Imagen Awards to starring in Little Shop of Horrors at the Pasadena Playhouse, 2019 was nothing short of eventful. Now, the 29-year-old New Jersey native can add brand ambassador to her list of accomplishments, because in November she signed her first-ever beauty campaign with Olay Body, ahead of her #FearlessMoment as a keynote speaker at the Diversity Summit.
To prepare herself for the big event, Mj embarked on a skin challenge, Olay Body's 14-Day Transformation challenge to be exact, where she used Olay Ultra Moisture Body Wash for two weeks straight to see if she saw a change in her skin.
We caught up with Mj to discuss the honor.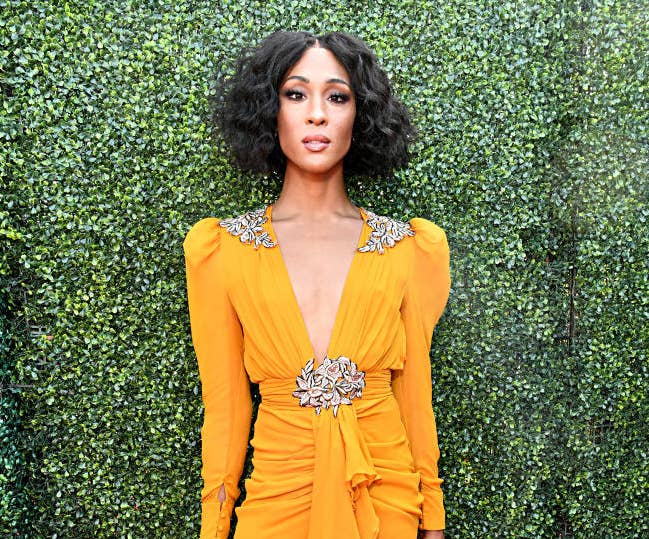 What were you doing when you found out you were the new face of Olay Body?
Mj Rodriguez: "I was just trying to solidify moments in my life where I can actually implement awareness, amplify my voice, as well as just focus on my craft and career as much as possible. I wanted to see if I could find a segue between my craft and educating others using my voice when it's necessary and where it's needed."
Where were you when you received the call?
Mj: "Oh my God, I was actually in my room! I got a call from my manager. She was like, 'I got great news for you,' and I was like, 'Oh my god, girl, what is it?' She said, 'You're going to be partnering with Olay Body!' I screamed to the top of my lungs! For the first time, a huge beauty corporation considered me to be a part of their campaign.
Not often do you see girls like myself or girls of color given that opportunity to be seen and heard. It felt so good and I'm really, really happy with the outcome."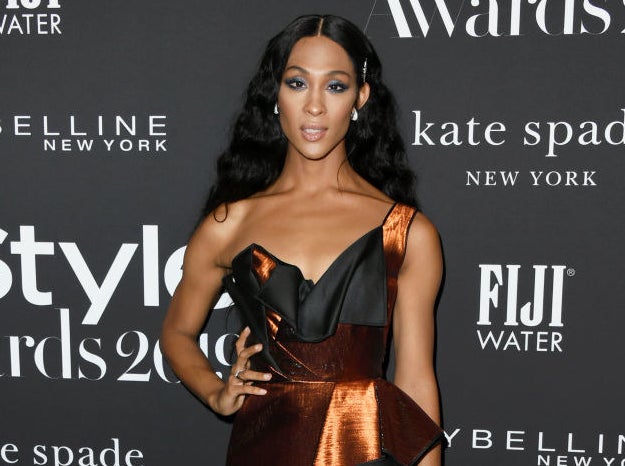 You're the first Latinx trans woman to partner with Olay Body. How does it feel to make history?
Mj: "When I found out about it, I really stopped and took time to reflect. I'm really the first Afro-Latina trans woman they chose to represent not only them, but a whole community of people. They're going to see this and they're going to want to be a part of this. They're going to want to learn more about taking care of their skin.
When I think about generations that will come after me, people in LGBTQIA and Latin communities who will look to me as their representation, it really makes me happy. Digesting this news was actually pretty hard for me, because I'm very hard on myself, and at times it's difficult for me to believe these wonderful opportunities are actually happening for me. I think I truly realized history was being made after I saw how receptive people were to seeing my face on the campaign. Seeing and hearing people vouch for me really made me feel good."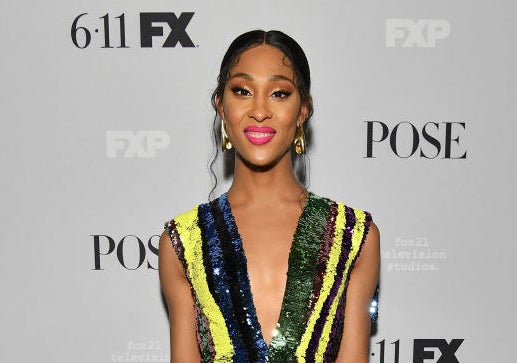 And while being recognized as the first in any field is a major honor, for minorities it can sometimes feel like a long-overdue moment. What are your thoughts on that?
Mj: "We already know being the first can be extremely disheartening, because no one ever wants to constantly be the first to do anything, and that's not my goal, to be the first to do anything at all. If it happens, that's beautiful and I'm still thankful for it, but with it being with Olay Body, I really appreciate it. I take pride in it because it's opening doors.
It's amplifying voices like myself and it's making sure that we're heard, seen, and taken seriously. It's feeling that our bodies are extremely important, too. When you include a variety of communities and make sure that there is all types of diversity from all sides of the spectrum, it makes it more palatable for people to see that we're just human and that we can be and do anything we want to do."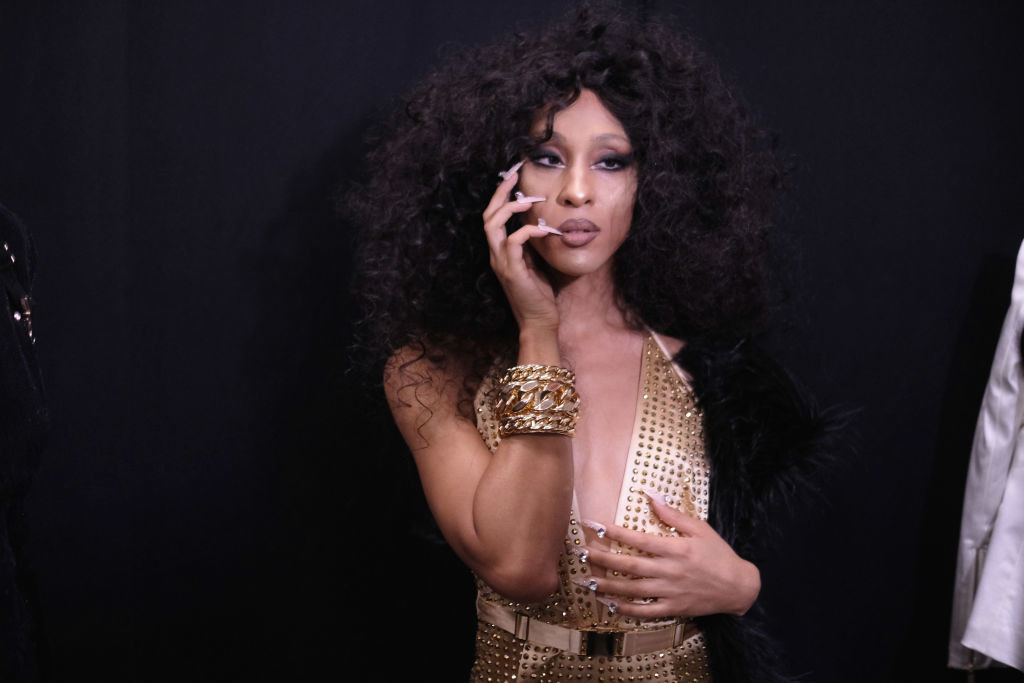 One of Olay's most popular slogans is "Love the skin you're in," and you mentioned learning to love yours as a journey. What would you tell others who are still struggling with loving the skin they're in?
Mj: "Oh, I mean, I would tell them to let themselves know that they are enough, and as cliché as that might sound, it's very important to let yourself know. So many people have a problem with looking at themselves in the mirror, let alone products being put on their face when they strip themselves down completely. It becomes very hard. It doesn't matter if you're gender nonconforming, male, female, LGBTQ, ally, or not, we're all human at the end of the day. We all have insecurities and it's just hard.
So tell yourself that you're worthy of being here on this earth and that your existence will not be dimmed. Instead, it is bright and shiny. You deserve to walk this earth like anybody else and just keep pushing forward. Shed some love back on yourself. Let your body know, let your spirit know, that you are all right."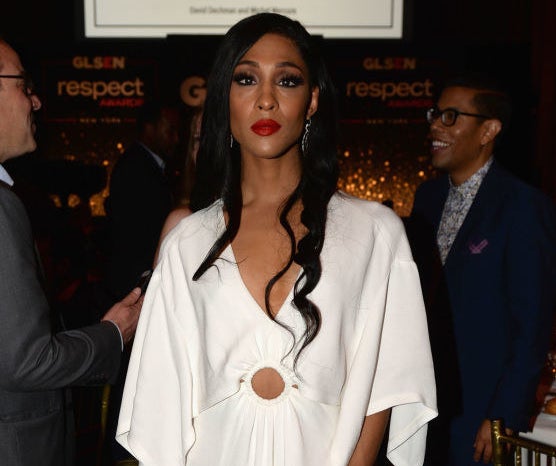 How has your relationship with beauty products grown over the years?
Mj: "It's grown in so many vast ways. I've learned that less is more. That doesn't necessarily mean if you wear more makeup you're bad; it just means that you've grown comfortable with all aspects of your skin. I've also learned not to exfoliate too much, because it can really mess up your skin. For a long time, campaigns would promote beauty with a lot of makeup. Now I see so many shapes, sizes, and skin tones being represented. It's a total different scene now and it feels so good.
One of the biggest moments for me when I did the 14-day challenge was me actually becoming comfortable in my skin. It really changed my skin and how my skin reacted to self-care."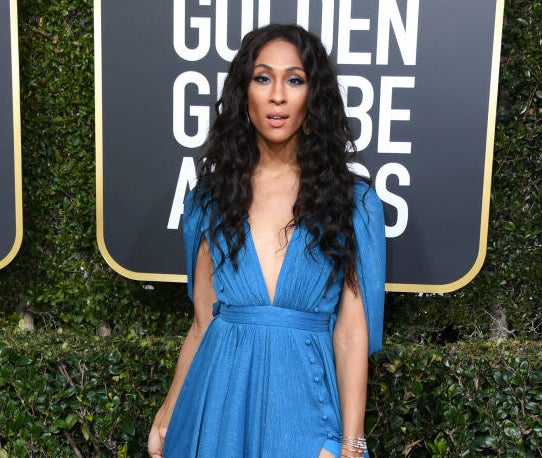 Have you adopted a skincare routine that you swear by now?
Mj: "I wake up in the morning and exfoliate, then I use a few products to replenish my face, put on a little makeup, and then I start my day."
Now that you've got a taste of the beauty campaign life, have you thought about jumping deeper into the beauty world...maybe a product or line of your own?
Mj: "I would love to jump deeper down into the beauty world... I mean, the women that are a part of this company are beautiful. They're amazing. They're very, very for you. So of course, I would love to jump down deeper into a world where I can maybe have a product or a line of my own."
Congratulations, Mj! There's no doubt in my mind that you're quickly on your way to becoming a household name both in Hollywood and beauty.