Millie Bobby Brown, 19, and her boyfriend Jacob "Jake" Bongiovi, 20, are engaged! And, of course, the internet had a lot to say about it.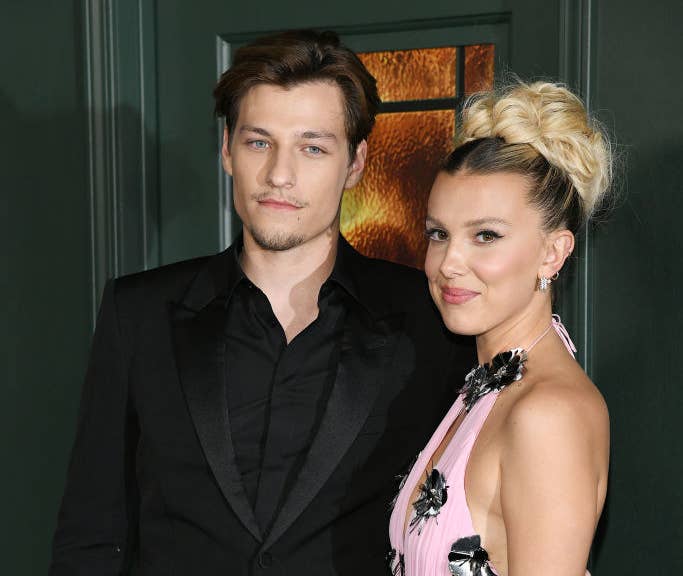 Earlier today, the Stranger Things star announced that she and Jake — her boyfriend of three years — were taking the next steps in their relationship: marriage. She shared a photo of herself engulfed in his arms, happily showing off her new engagement ring.
Millie captioned the photo, "I've loved you three summers now, honey, I want 'em all." Jake, 20 — who happens to be the son of music icon Jon Bon Jovi — also took to social media to share the big news. He accompanied his post with intimate photos of them together and a caption that read, "Forever."
And while there were many comments congratulating the couple...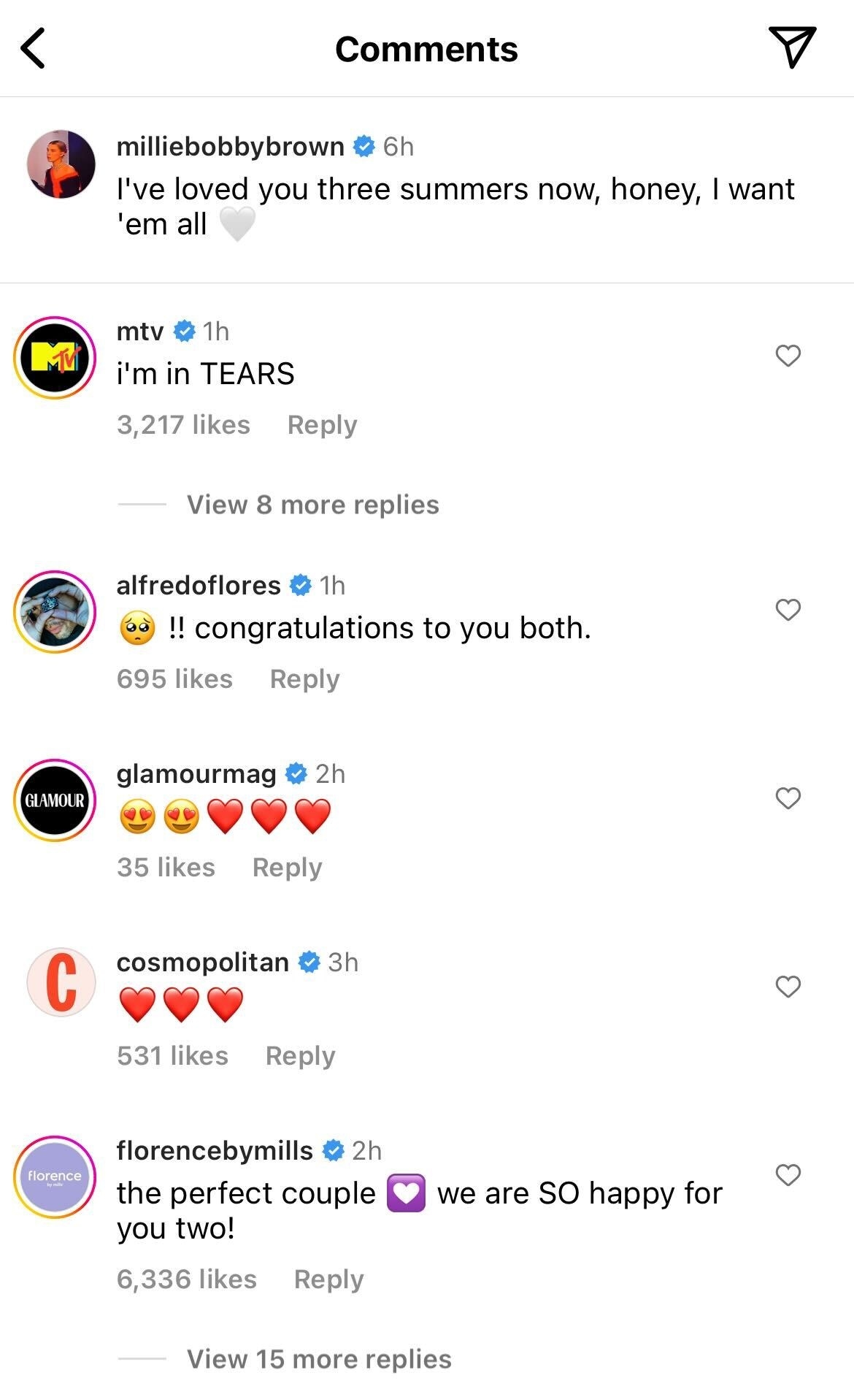 ...others couldn't see beyond her age. People on Twitter began to show their concern and disapproval of Millie getting engaged at 19, admitting they thought she was "too young." Thus, the trending topic "She's 19" was born, and the debates ensued.
And while social media is here to share our interests and opinions, when it comes down to it, we don't know the ins and outs of Millie and Jake's relationship personally. So, how they navigate their relationship is truly none of our business.
We know what they're willing to share with us, and since it was a celebratory moment, we can't help but be happy for them! I hope they soak up this moment!
I'm just excited to see what her wedding style will be!