Miley Cyrus is Billboard's latest cover star and she's spilling all the details about her journey to self-discovery in this May interview.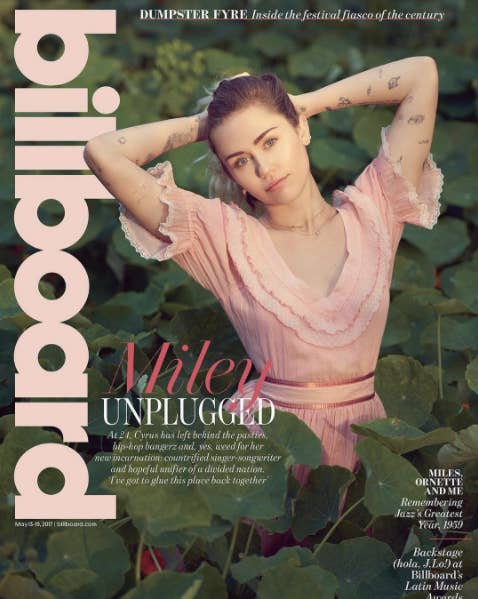 One of the biggest revelations the singer made was about her relationship with drugs and alcohol.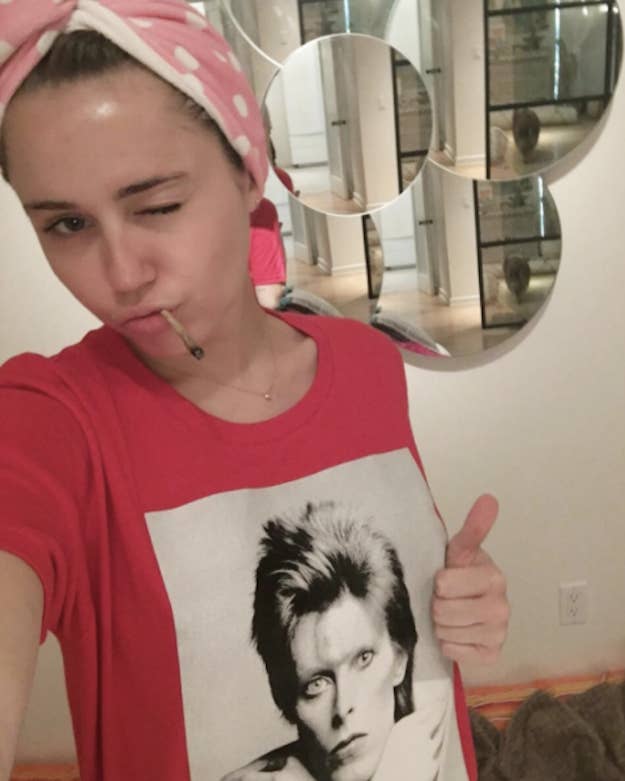 Fans are about to be re-introduced to drug-free Miley, because the singer proudly announced that she's sober:
I haven't smoked weed in three weeks, which is the longest I've ever [gone without it]. I'm not doing drugs, I'm not drinking, I'm completely clean right now!
Miley says transitioning to a sober lifestyle has been "fucking easy." It was a personal decision she come to on her own.
The 24-year-old Tennessee native revealed it was about changing not only herself, but also the company she kept.
I like to surround myself with people that make me want to get better, more evolved, open. And I was noticing, it's not the people that are stoned. I want to be super clear and sharp, because I know exactly where I want to be.
I don't know about you, but I'm excited for what's to come!