When Miley Cyrus decided to wipe her Instagram account clean by deleting every single post and blacking out her profile picture...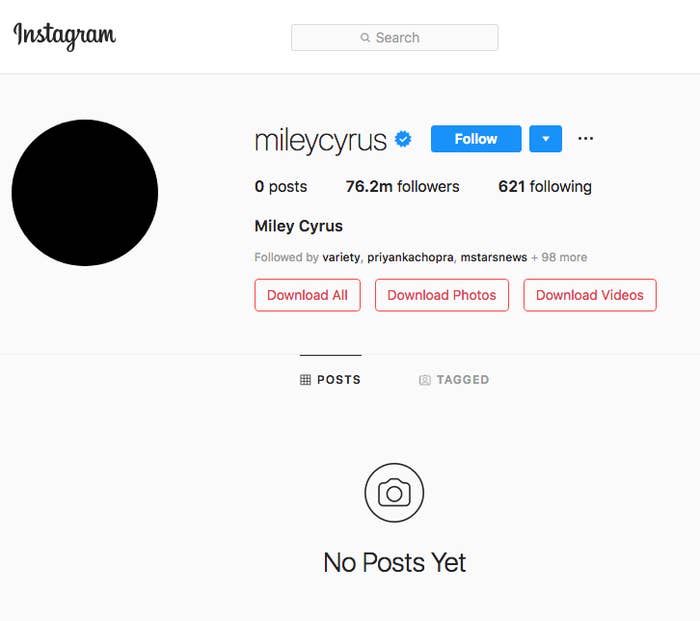 ...fans assumed she might be getting ready to promote new music.
With so much speculation surrounding her Instagram, it didn't take long for the breakup rumors to start. They came in like a wrecking ball. ;)
According to claims from OK! Magazine, Miley and Liam Hemsworth called it quits because she was not ready to settle down and start a family:
He wants kids and doesn't want to keep putting it off but it's not quite the timeline Miley had in mind...he is left heartbroken. Miley put off plans for the wedding and Liam was growing tired of it. They haven't been getting along in recent months.

She didn't really want to get married. It's something that everyone else seemed to get but Liam.

His family had been begging him to see the light for a long time, but he had faith in Miley. Now he feels like an idiot.
After reading this, fans naturally began to freak out!
I'm not going to lie, I was freaking out too at first. I wasn't ready for all that cuteness to end.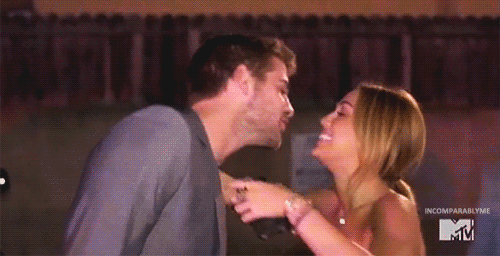 But thankfully I didn't have to go through an entire box of tissues before realizing it wasn't true. Miley and Liam are still happily together and I have the PROOF!
Would a man who split up with his girlfriend still drive her around and scare her without warning??? I think not! They still only have eyes for each other.
That's right, people! Love is still alive and well in Hollywood...or at least it is between Miley and Liam.
Now, if we could only figure out what's going on with her Instagram.