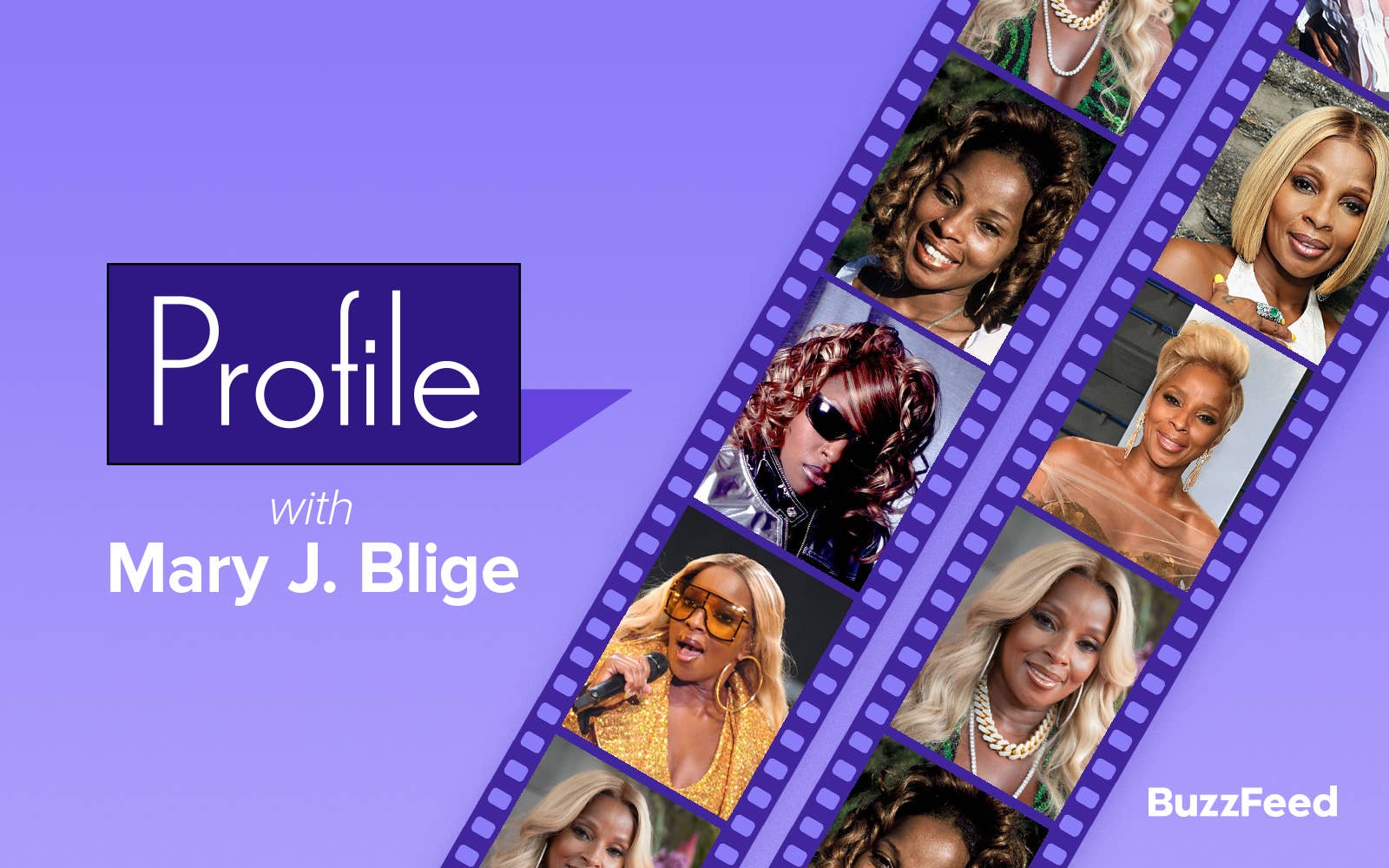 For the past three decades, Mary J. Blige has poured her heart and soul into her music, delivering countless chart-topping hit singles and inspiring the lives and careers of people across multiple generations. But it was her sophomore album My Life (1994) that really cemented Mary's abilities as an artist and an unbreakable connection with her fans. While fans were singing along, the New York native was trying to survive a living nightmare.
Mary wrote and released My Life when she was at her lowest — dealing with depression and embroiled in an abusive relationship with Cedric Hailey, "K-Ci" of K-Ci & JoJo. Transferring her pain onto paper, Mary used this album as her personal diary. It was raw. It was real. It was Mary.
To celebrate the impactful album, Mary teamed up with Amazon Studios for an intimate exploration of the making of My Life. BuzzFeed sat down with the incomparable artist to learn more about her story.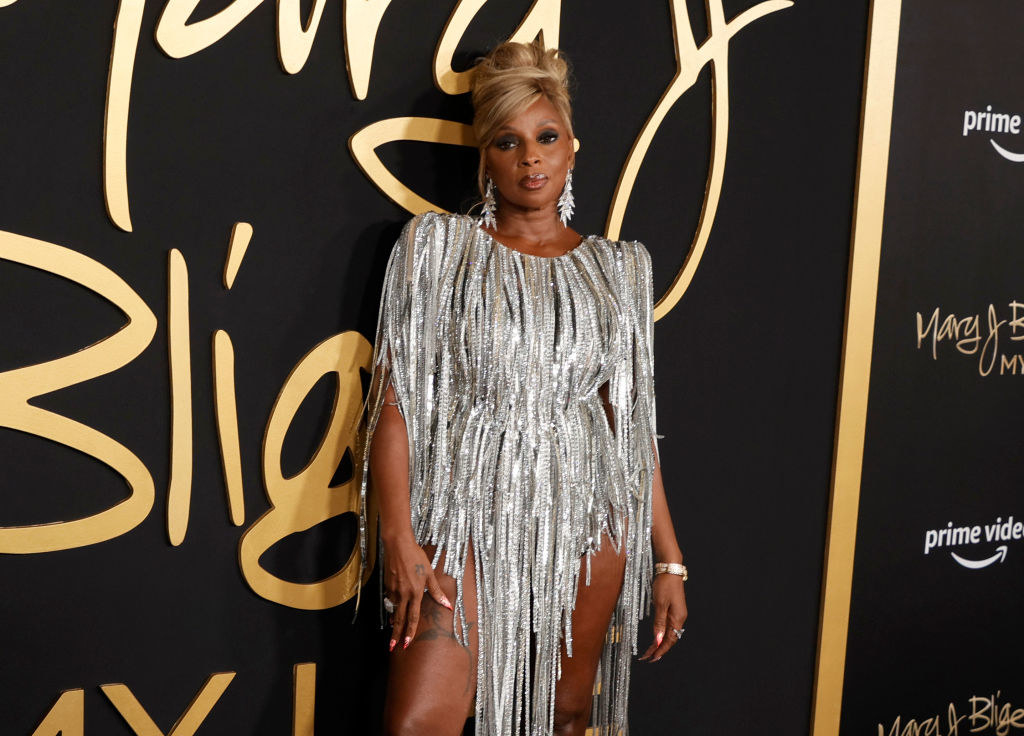 When you originally set out to do your sophomore album, did you feel emotionally ready to get vulnerable with your fans?

It's weird, because I didn't know that I was being vulnerable with my fans. I was just in a vulnerable, horrible state of mind — depressed, ready to die. I just didn't know what to do with this pain; it just all became too big for me and I needed to put it somewhere. So, it wasn't strategically planned that I'd get vulnerable with my fans, I was just trying to help and heal myself. And that's what happened — we created a movement based off of my health and wanting to be free.

In the documentary, you mention that My Life was released during one of the most difficult times in your life. Writing was a way for you to release your emotions, but at the same time, you were forced to relive that pain every time you performed those songs. How did that affect you?

It was painful. I was in so much pain, singing. I was really in so much pain. I was crying singing a lot of those songs, because I would have to leave the studio and still deal with whatever I was dealing with in real life.

While working on My Life, you were dealing with depression, an abusive relationship, and more. Was there a song that you were most proud of — a song that felt like a weight was lifted off your chest?
"Be Happy," which was the first single. I don't know if a weight was lifted, but I just was happy that everybody liked it [laughs]. It was just a heavy album. The weight was never lifted on the My Life album. I don't know when the weight was lifted, maybe after I got the divorce. That's when the weight was lifted.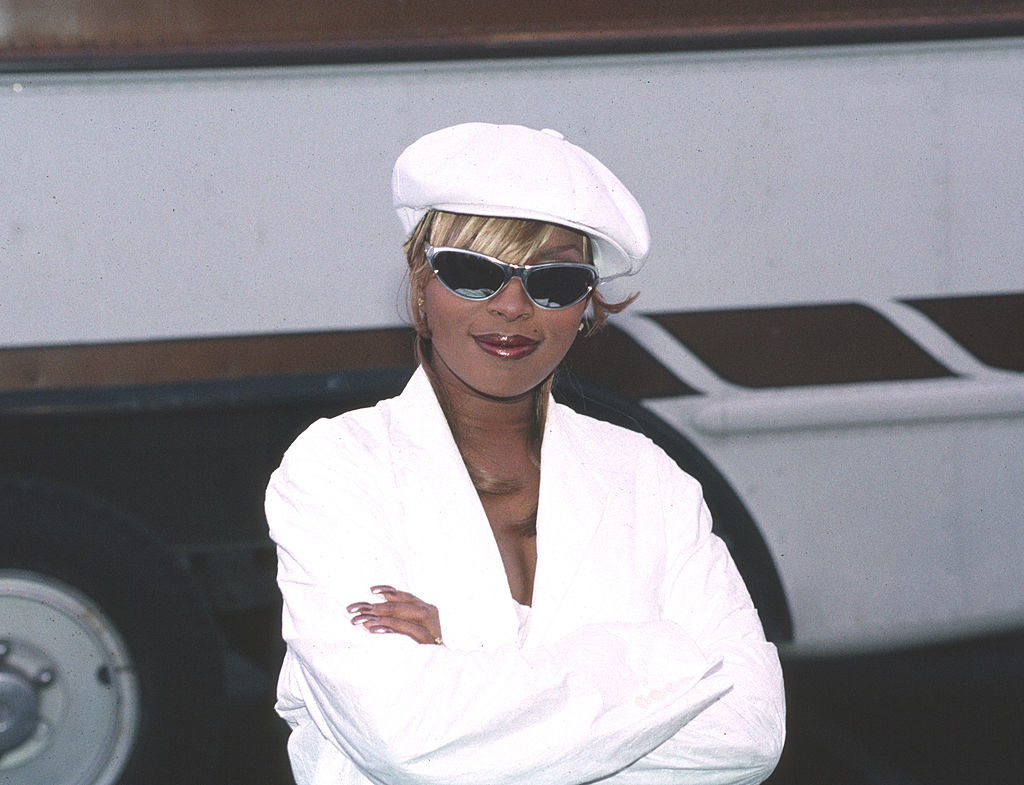 When you perform those songs now, do you rejoice because you were able to move forward from it?

It's such a beautiful thing that happens, because I get to relive the pain for myself and for the fans, but I also get to rejoice because I'm not living it anymore. The energy is through the roof when I perform the My Life album, because I barely have to say a single word. But, you know, I'm singing it anyway, because I need to sing it with my fans. As they're singing it loud, I'm singing it loud too, because I need to get it off my chest. It's beautiful. They're singing it so loud because some of them are dealing with their own story. It gives me chills just thinking about it.

My Life served as a security blanket for so many people — helping them heal through their own trauma, even to this day. While your album was helping so many others, what were you doing to take care of yourself?

I didn't even know what I was doing. I didn't know I was healing people. I was trying to numb my thoughts and the voices in my head by just drinking, doing drugs, and partying. At that time, I wasn't healing at all. I was killing myself. I was just living, trying to cope from day to day — taking it one day at a time.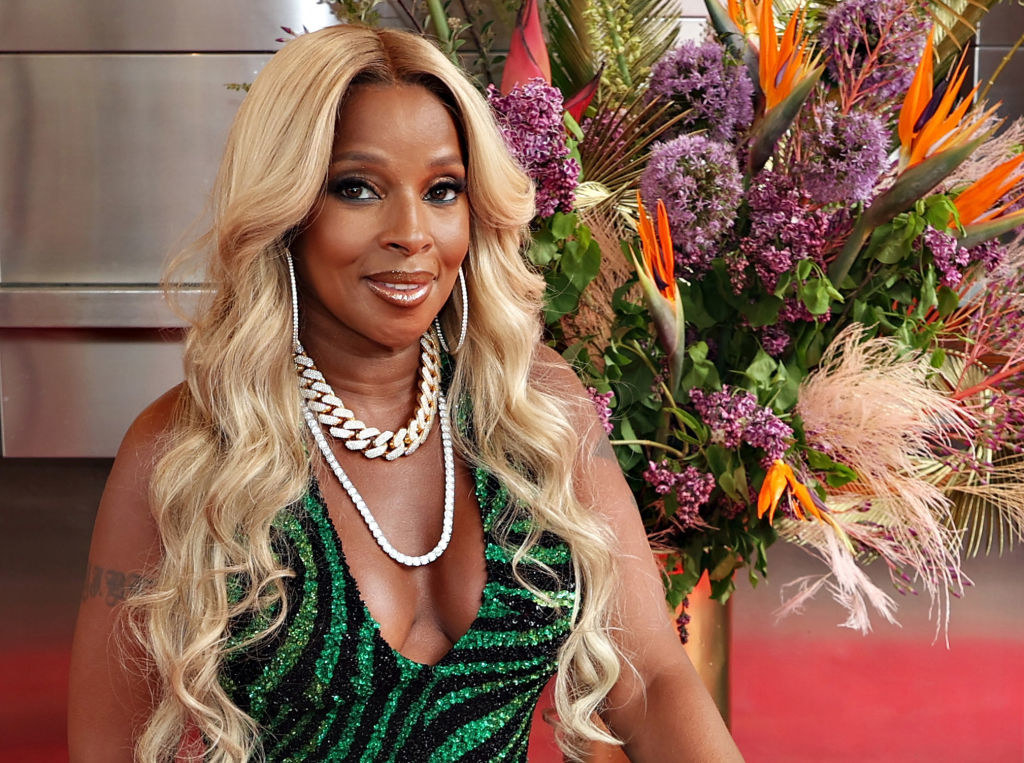 You may not have known at the time, but you have inspired and influenced so many people in this industry with your music. But now I want to know: Which artists have your ear at the moment? Who have you been listening to lately?

I love H.E.R. That girl is amazing! She is it, for her generation! Jazmine Sullivan has always been it. There are a lot of beautiful, talented women out there now, like Ari Lennox, Snoh Aalegra, etc. There's a lot and they all sound like me [laughs]. I love it, though! I love that I was an inspiration and I can hear it in their voices. The talent out there right now is truly beautiful.

Your name has been brought up multiple times for a Verzuz. You've shot down the idea in the past, but has your mind changed at all? And who would you want to go against?
You know, I really don't have time for that. It's just not something I'm interested in.
Okay, we'll keep the idea in our dreams [laughs].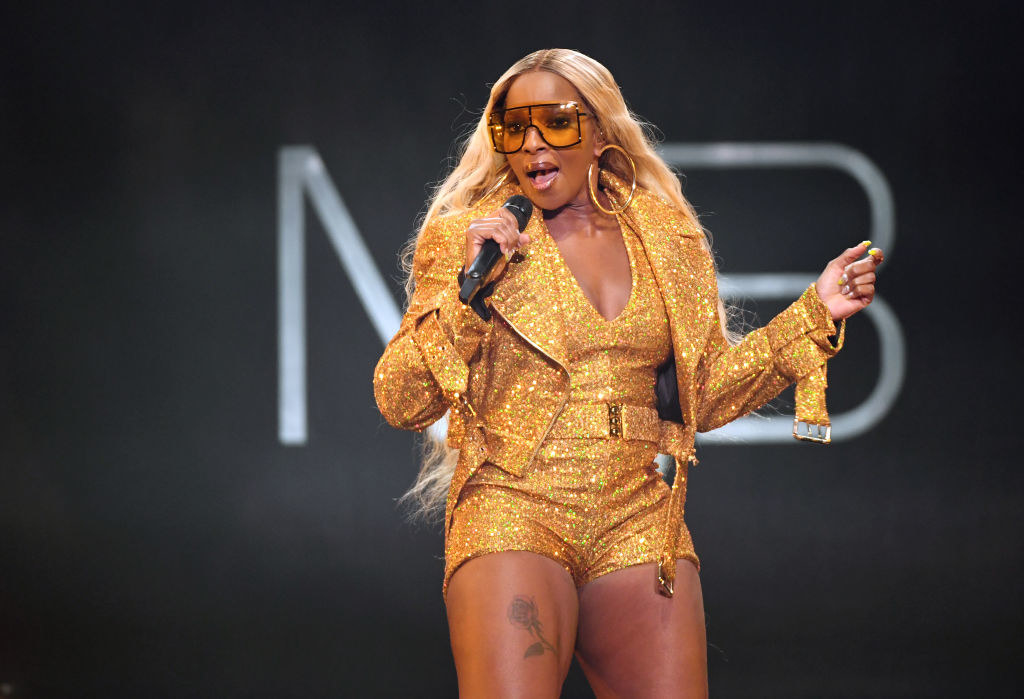 At one point in the documentary, you mention hating yourself. You've been on a journey of self-love ever since. What advice would you give fans who are experiencing similar feelings of self-hate?

I would say — and this is something I had to do for myself at some point — I had to truly accept everything, because I'm not going to get another Mary body. I'm not going to get another Mary personality. I'm not going get another Mary anything. I had to accept it. When you're in a situation where someone's telling you that you're nothing and you're never going to amount to anything, there comes a time where you'll finally decide that they're wrong. So are you going to believe what they're saying or are you going to accept yourself for who you truly are? There were people who wanted me to change my nose, so I wasn't able to accept what my nose looked like for a long time. Now, I love my sharp, pointy nose. I love my high cheekbones. I love my lips. I love everything about me and, nowadays, people are buying these features [laughs].

I'm like, "I'm good with whatever I got going on." So if you're nervous or if you stutter, embrace it! It's who you are. I had to learn to stop fighting against how God made me and stop trying to be what people want me to be. It's a process. I'm fighting every single day against that voice inside my head that comes back and tries to tear me down. I'm just like, "Whatever, I actually like myself better without makeup." I had to learn how to do that. And that's who I truly am.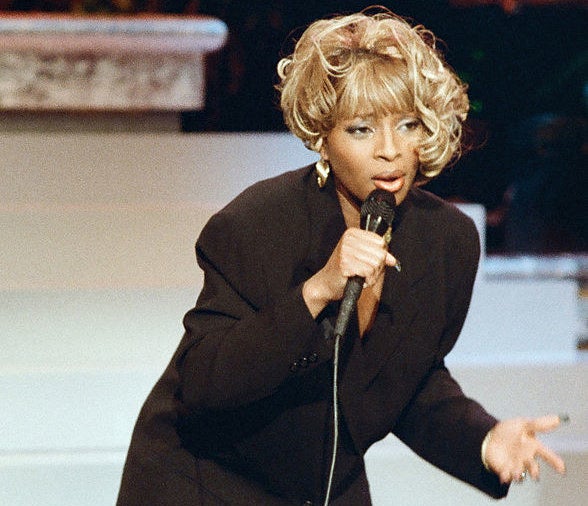 In today's world, we have a lot of people who are trying to conform to a certain look because it's gotten a lot of praise. What would you tell women about self-love and accepting who they are as a person?

It's a process, I can't really tell people what to do, but we're all going to have to go through trial and error, from bad hair days to the real awful stuff. And sometimes you will fall under the influence of others, but you will have to learn what's right and what's wrong for you. People have to walk through their own process, and once they walk through their process, they'll know what to do. How you feel and what you say about yourself is what really matters.

You've revealed countless times that "music saved your life." During which MJB era would you say you were at your happiest?
None of them [laughs]! Right now is the most peaceful I've ever been in my entire life. It's just been one downhill slope from album to album. For a long, long time, the only thing that would help me put a smile on my face is if I was drinking, doing drugs, or something like that. But I eventually realized that's not happiness. Today, this right here is happiness. This is contentment, because I don't have to do things to put a smile on my face. I can sit around by myself and enjoy my company and enjoy how I was made.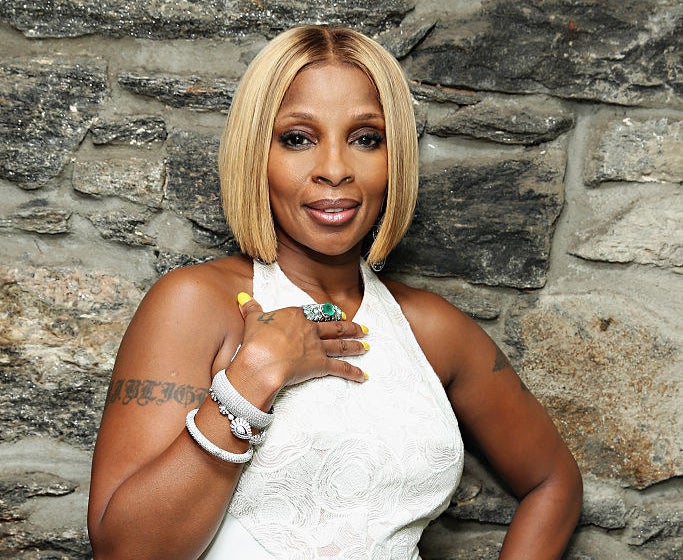 You have also been vocal about your spiritual journey and how that helped bring you peace in your life. When life continues to throw obstacles your way, it can be difficult to hold onto faith, so how have your trials and tribulations strengthened your bond with God?

God is and was my everything as I was going through those journeys throughout those years. God is my source — [God was] the only reliable thing in my life, because no man, no child, no human being on this earth could have helped me out of the hell that I was in. It just would not ever stop. God became my best and closest friend...my real friend.

Outside of music, we've also gotten to see you shine in another light: the small/big screen. What have you learned about yourself as you continued to accomplish goals you once thought were impossible?

Wow, there's so much! I've learned that I'm not afraid of myself anymore. I used to be afraid, but in order to act, you can't be afraid of yourself, because you have to be brave enough to become somebody else. So, I'm not afraid of the camera the way I used to be. I have courage and confidence in that area now.

What's one role fans would be surprised to hear you auditioned for?
I don't really audition a lot [laughs].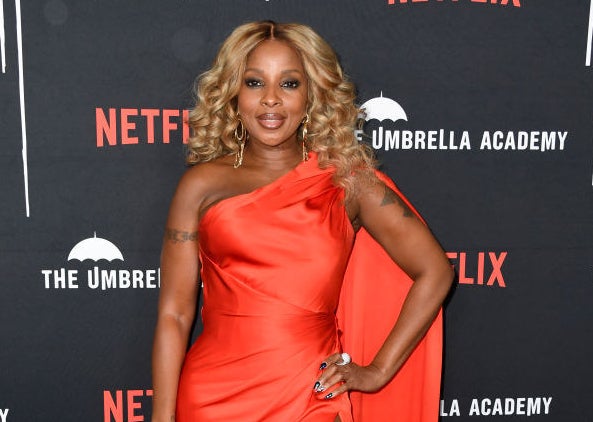 You currently star in Power Book 2: Ghost. What was it like reuniting with Method Man? And what can you tell us about Season 2?
It was so much fun! Method Man is one of the most amazing people to work with! He's so professional and he's such a dope actor. He's just for us, like if we have a big scene, Method Man will bring his joy and positive energy to get everybody through. During a long shoot, we'd all be sitting around like, "Ugh, aww man," but then you'd see Meth making jokes, improving everyone's mood. He's just a dope human being.

As for Season 2, I cannot tell you anything [laughs], but make sure you are tuned in because, man, things get crazy! Power is just so much fun to shoot! Playing that villain and coldhearted woman has become very cathartic.

Your takeover in the industry didn't stop there. You also went on to release your own perfume, a sunglasses line, a collaborative jewelry brand, and more.
Don't forget about the wine [laughs].
I know that's right! We can't forget about your Sun Goddess wine! And we've been begging for some boots!

[Laughs] Yeah, I know. The boots are coming! They're definitely coming.

With all of that on your plate, what's next for Mary?

I have a production company called Blue Butterfly. We produced the My Life documentary and we also bought a TV show with 50 Cent called Family Affair. We have a lot of TV shows that we're pitching for, so that's what's next for me.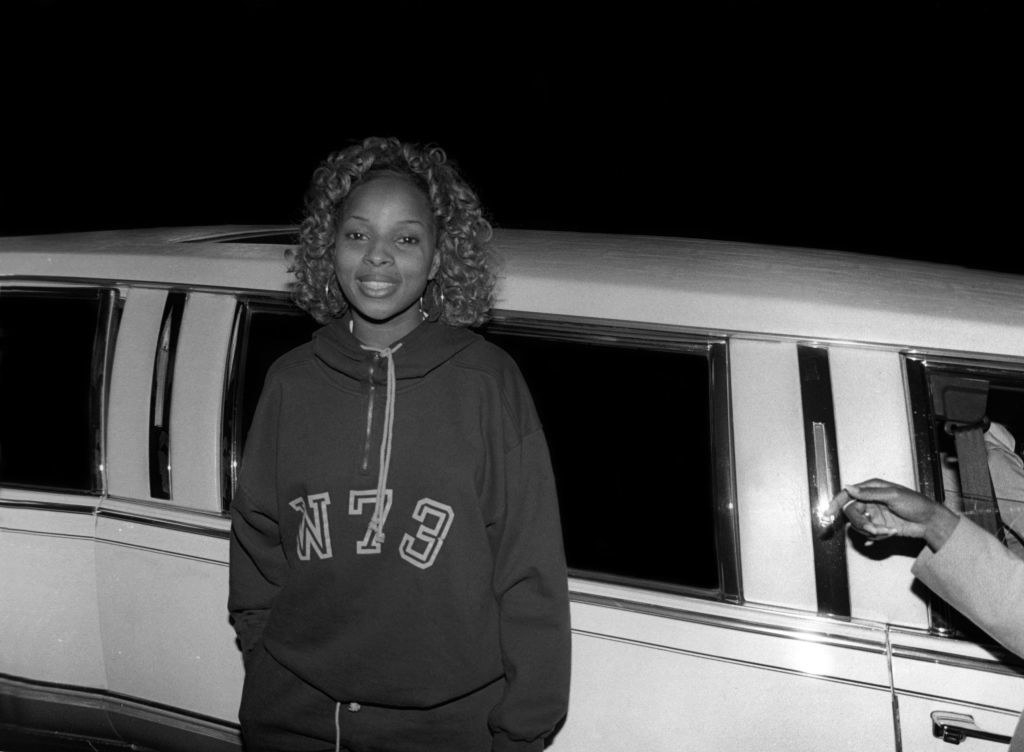 What made you want to start a production company, and what type of projects are you looking to take on?

Just being in film is what made me want to start a production company, as well as the lack of Black content— content with us, and the lack of important content like documentaries, or like the Clark Sisters movie (The Clark Sisters: The First Ladies of Gospel) that we produced with Flavor Unit (Queen Latifah's production company). There's just a lack of content for us and by us, and that's one of the reasons why I wanted to do this. Also, when you're working in film, you just start wanting to explore other things in that field.
I'm loving the brand expansion, so congratulations! You've listed so many things that you're currently working on, but if you just had one perfect day to relax and do nothing, what would a perfect day look like for Mary J. Blige?

A perfect day for me would be sitting in my backyard next to my pool, with a glass of Sun Goddess, getting a tan, and listening to jazz until I get tipsy. Then by the end of the night, I'm listening to hip-hop because I'm drunk [laughs]. That's a perfect day for Mary J. Blige.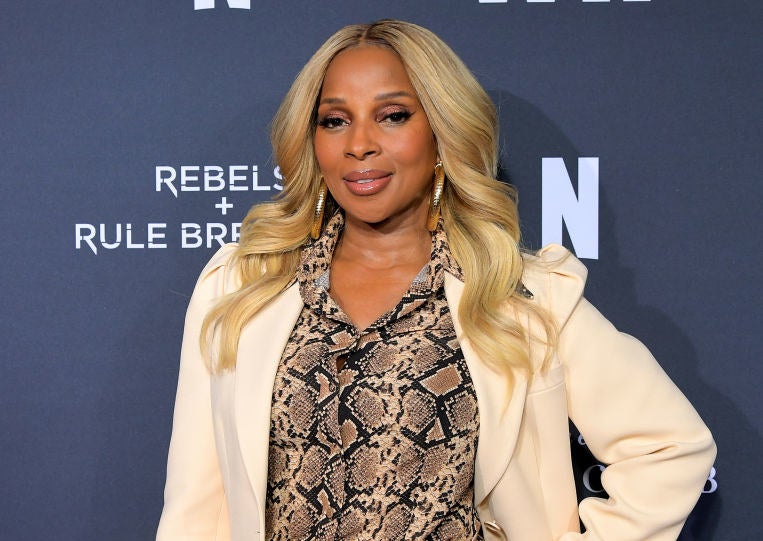 Lastly, in the documentary, you say, "Success comes when you are successful inside." How did you measure success back then and what does success look like for you now?
Success back then was vanity: buying a bunch of clothes and jewelry to make you feel good about yourself. Now, success for me is having peace of mind in my heart and working on becoming a better version of myself. That's success to me: getting to enjoy those things. There are people who have a ton of material things but are still miserable and dying inside. I can honestly say I enjoy everything I have and the person I am now.

Be sure to watch Mary's new documentary, My Life, premiering on Amazon Prime on June 25.