Marsai Martin won big at last night's 2021 NAACP Image Awards, taking home two prizes: Outstanding Performance by a Youth (Series, Special, Television Movie or Limited-Series) and Outstanding Supporting Actress in a Comedy Series for her role in Black-ish.
To celebrate, the Hollywood Reporter sat down with Marsai to discuss the achievement and her upcoming projects. She revealed that there's one major rule when it comes to her production company: "No Black pain."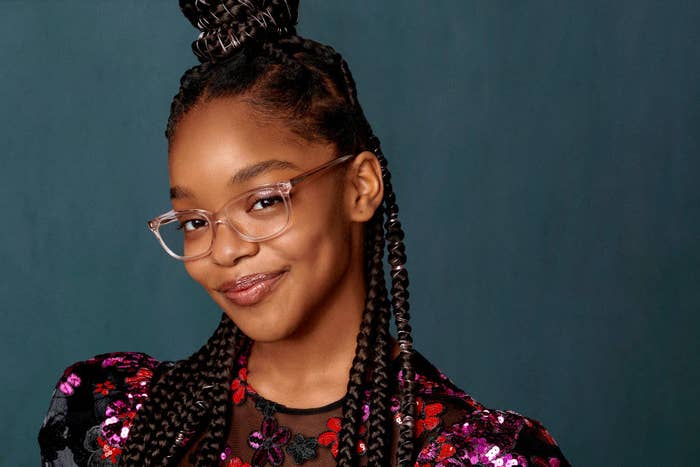 "I have a couple of rules when you come into my office. When you come into my office — I don't do Black pain. If it's Black pain, I don't go for it, because there's so many films and projects about that, so that's not who I am."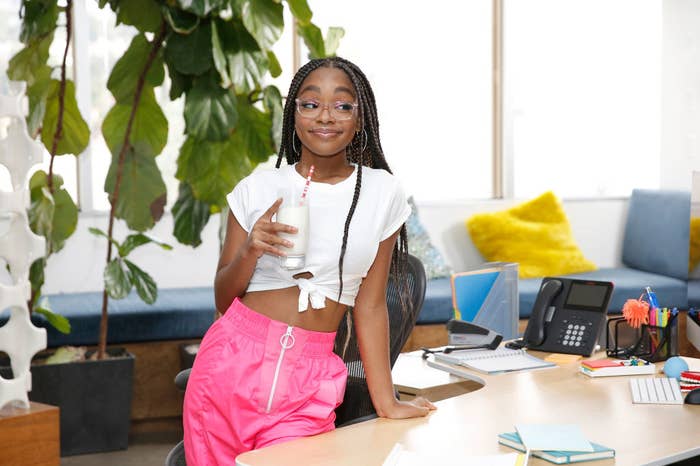 She continued, "I want to make sure that [each project I produce is] diverse and real in its own way. I know a lot of people don't like the word 'authentic,' but I just love real stories that people can resonate with, even when it doesn't resonate with you personally but you know a friend who's dealt with that, or families."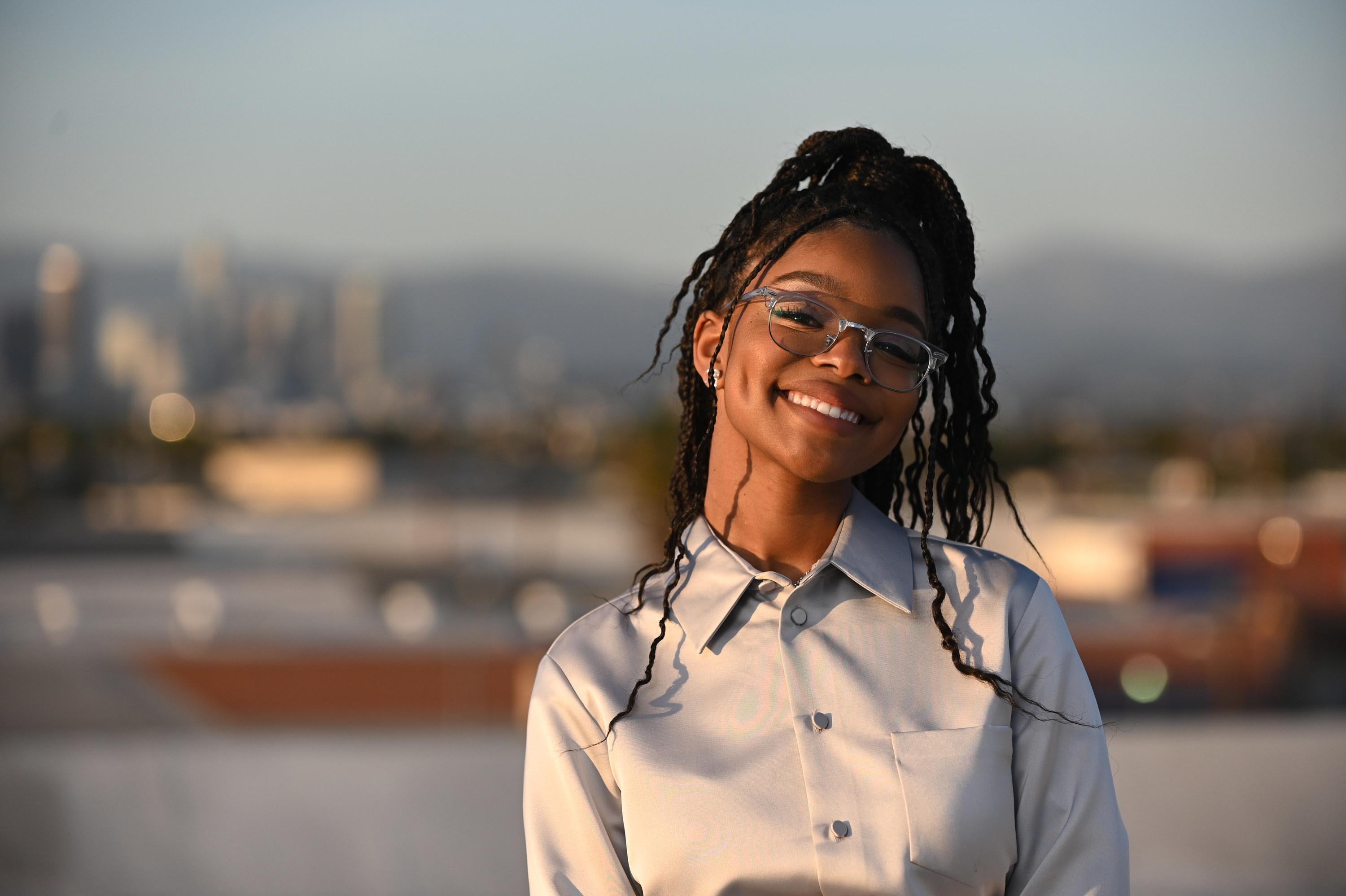 The 16-year-old Texas native wants to produce projects that impact generations to come. She grew up on films her grandma watched, and now Marsai hopes the movies and TV shows she creates will be something her children's children can enjoy.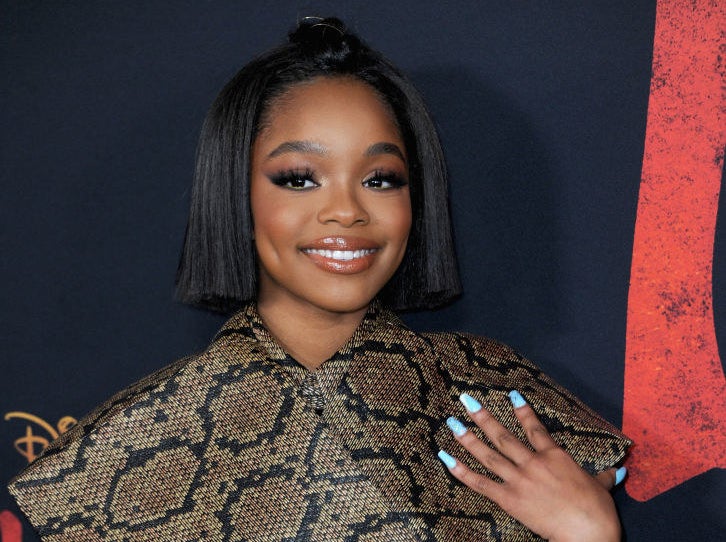 Personally, I admire Marsai's decision because — as she said — the industry has a plethora of projects focused on Black trauma, but not enough highlighting Black joy, adventure, and love.
Wondering which stories she's passionate about telling? Well, there are a few: first up, her upcoming Disney Channel series Saturdays, about a 13-year-old girl named Paris who leads a roller-skating crew while living with sickle cell disease.
And while some might view the main character's sickle cell disease as a form of pain, Marsai acknowledges that she chose it because it's something that affects the Black community the hardest.
Marsai told THR:
We've been working on it for quite a while now. I've always wanted to have just a cool activity that like us Black people love — like everyone loves it but the aesthetic of roller skating is just amazing and it just doesn't get the recognition that it needs. I just wanted to shine a light on it. Then also, sickle cell is a very big thing in our Black community, it tackles us the most. It's never been seen on TV or film before so I wanted to make sure this was a moment to shine a light on it — in not a bad way because we don't do Black pain, but to where our main character is still celebrated, still loved and lives her life the way that she wants to.
But that's not all: Marsai has also been named a coproducer on the upcoming film adaptation of Amari and the Night Brothers, alongside Don Cheadle.
Wow, what a force! To learn more about Marsai, be sure to check out her full interview with the Hollywood Reporter.
According to