When you've been in the public since you were a teenager like Kristin Cavallari has, you learn how to deal with constant rumors and narratives created about you.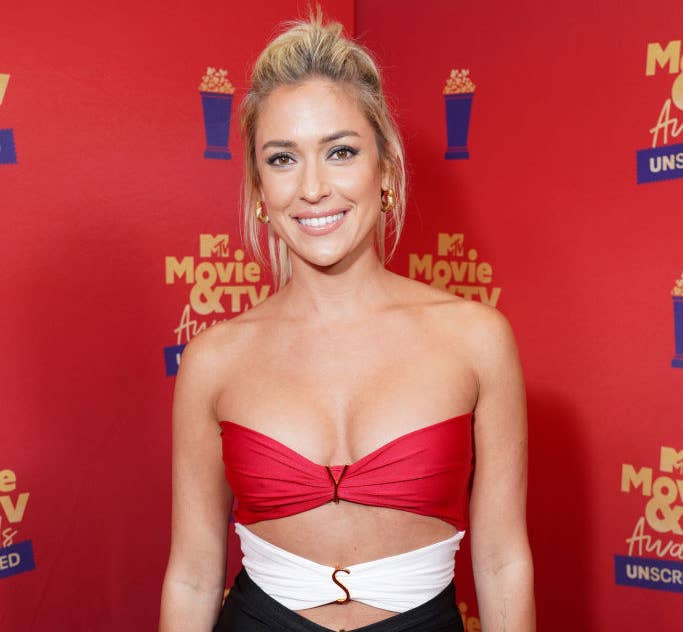 So, when the Laguna Beach star heard that people were accusing her of getting work done on her face, Kristin handled it the only way she knew how: head on!
On Tuesday, she took to her Instagram story to confirm that she hasn't had any work done to her lips or any other part of her face. She told viewers, "You can keep the lip flip. Mine's with liner," while applying lip liner.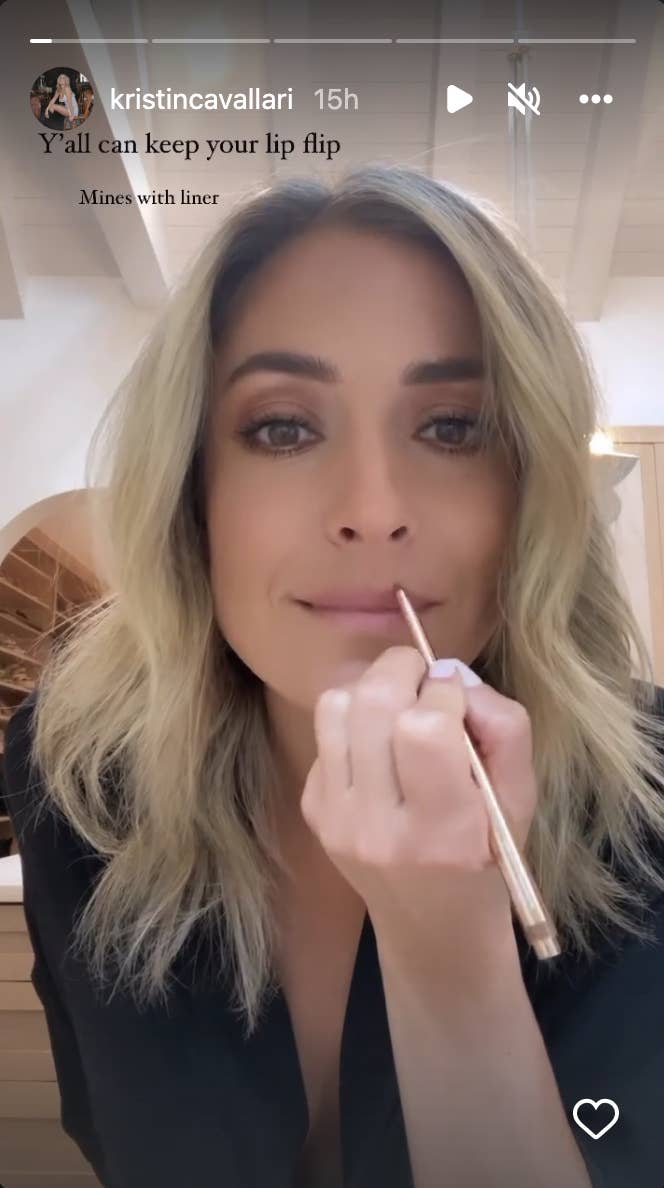 "I don't inject anything in my face," Kristin added. "So quit saying 'my face has changed.'"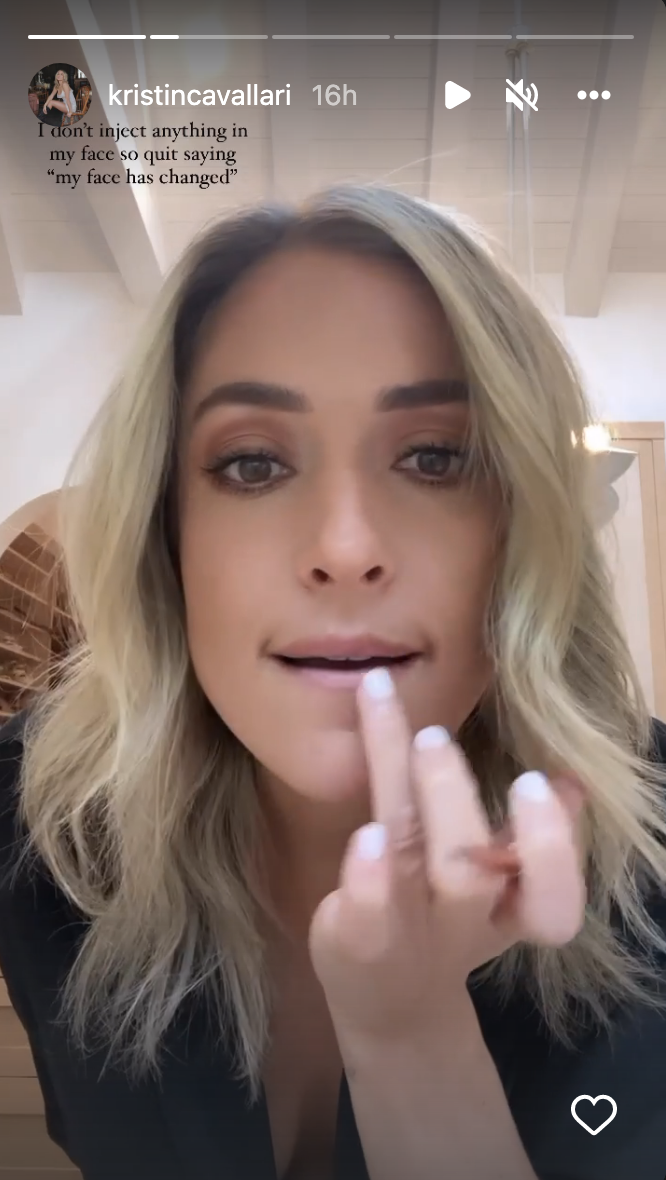 Also, fun fact that some people might not realize: Our bodies go through multiple changes as we get older — that goes for our weight, height, skin, hair, etc. So, expecting someone to look the exact same way they did as a teenager, decades later, isn't that realistic. AND if someone chooses to get work done on THEIR body to make THEM feel better about themselves, then that's perfectly fine too!
Kristin continued with her makeup routine by adding lipstick. She then wrote, "Getting your makeup professionally done makes a massive difference in someone's face, FYI."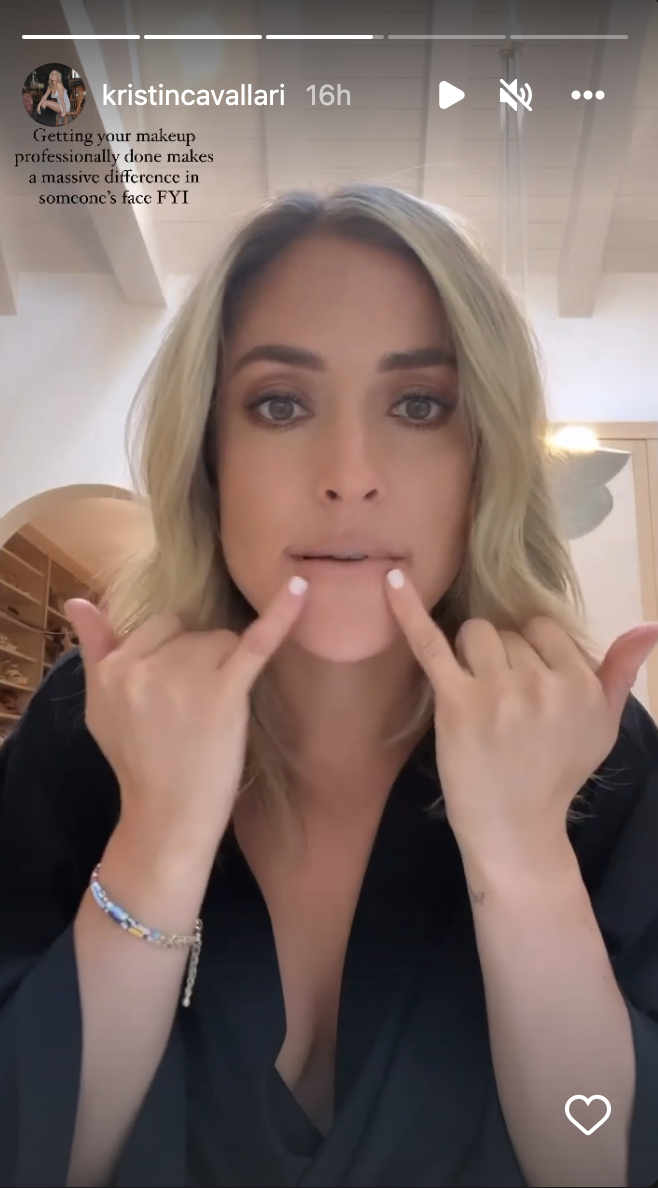 She ended her rant by giving fans a last look at her lips as she blew them a kiss.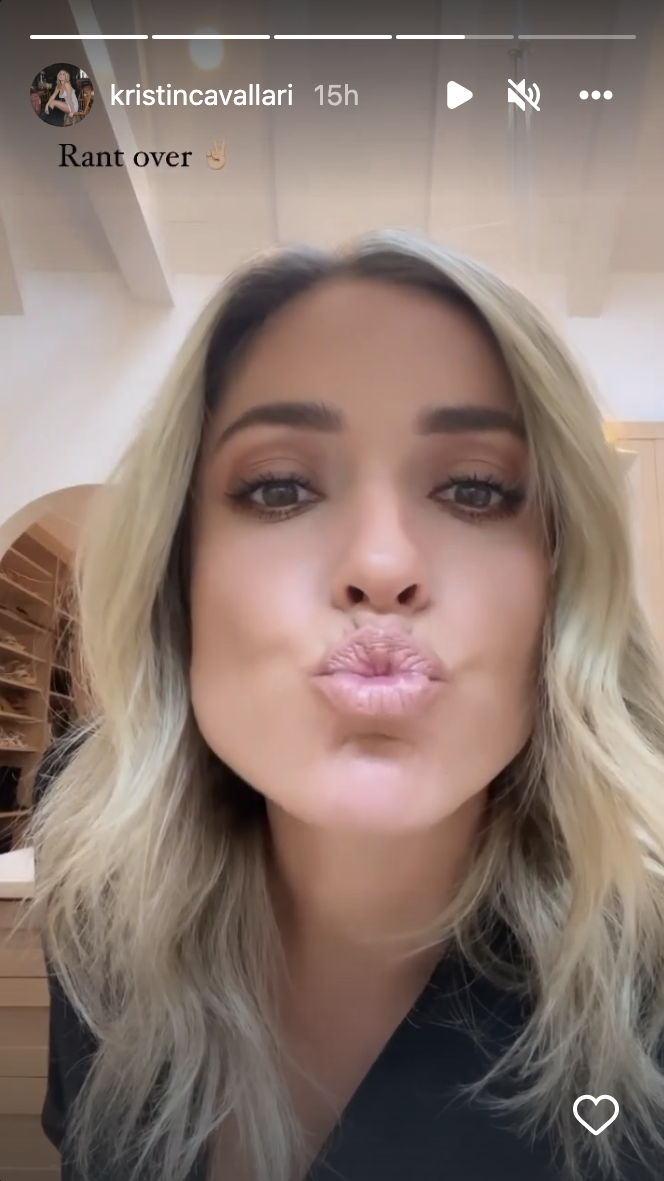 Now that's a good sendoff! To hear more from Kristin, check out her Laguna Beach rewatch podcast, Back to the Beach with Kristin and Stephen [Colletti]," which premieres this July!