Last week, Kim Kardashian dropped a bombshell in Vogue when she revealed she's currently studying to become a criminal lawyer.
During the interview, Kim opened up about her passion to improve the judicial system in the United States.
I just felt like I wanted to be able to fight for people who have paid their dues to society. I just felt like the system could be so different, and I wanted to fight to fix it, and if I knew more, I could do more.
The 38-year-old media personality and businesswoman enrolled in a four-year law apprenticeship last summer, with hopes of taking the state bar exam in 2022.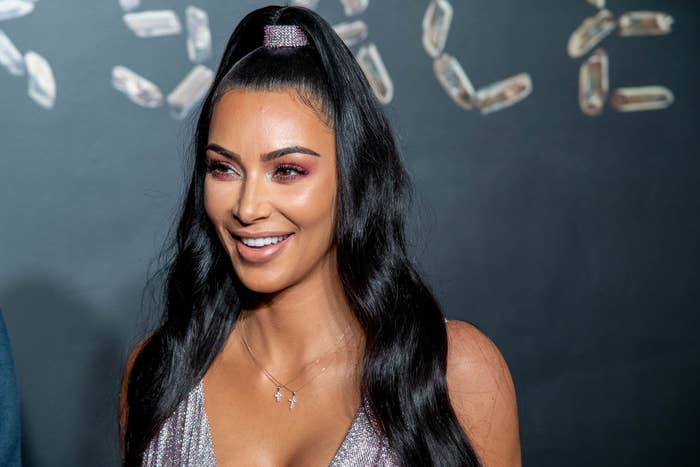 Well, as you can imagine, Kim's announcement took several people by surprise, and even led to an outpouring of jokes...
...and backlash.
But the response wasn't all negative. There were also tons of people rallying behind her.
Well, Kim finally decided to fire back at those tearing down her decision to study law, by further explaining why it's so important to her and by divulging more information about the law program she's in. She took to Instagram to speak her piece.
Here are a few key points we took away from her caption:
Kim addressed the haters:
I've seen some comments from people who are saying it's my privilege or my money that got me here, but that's not the case. One person actually said I should "stay in my lane." I want people to understand that there is nothing that should limit your pursuit of your dreams, and the accomplishment of new goals. You can create your own lanes, just as I am. The state bar doesn't care who you are.
Kim updated us on her progress:
Last year I registered with the California State Bar to study law. For the next 4 years, a minimum of 18 hours a week is required, I will take written and multiple choice tests monthly. As my first year is almost coming to an end I am preparing for the baby bar, a mini version of the bar, which is required when studying law this way.
And Kim explained why the law school route she's chosen shouldn't be considered an easy way out:
It's true I did not finish college. You need 60 college credits (I had 75) to take part in "reading the law", which is an in office law school being apprenticed by lawyers. For anyone assuming this is the easy way out, it's not. My weekends are spent away from my kids while I read and study. I work all day, put my kids to bed and spend my nights studying. I have made this strict commitment to follow a dream of mine — It's never too late to follow your dreams.
Honestly, after meeting with Donald Trump about prison reform...
...and helping free Alice Marie Johnson from prison last year, the idea of Kim Kardashian diving deeper into criminal law isn't really that farfetched.
What do you think? Tell us how you feel about Kim Kardashian's legal aspirations in the comments below.