Who doesn't love a little friendly competition, especially when it's between one of TV's most beloved couples: The Office's Jim (John Krasinski) and Pam (Jenna Fischer).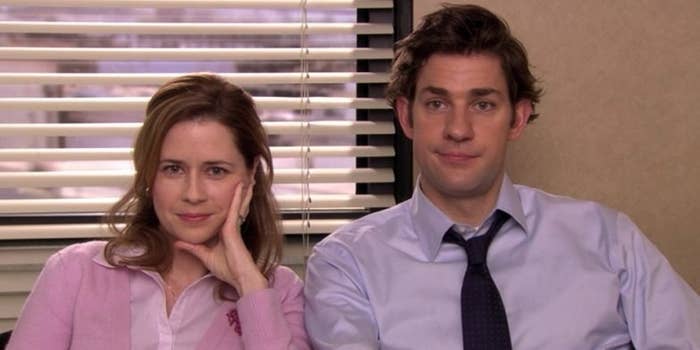 Well, John and Jenna are both huge hockey fans, and their respective teams just so happened to be playing each other in the Stanley Cup Finals!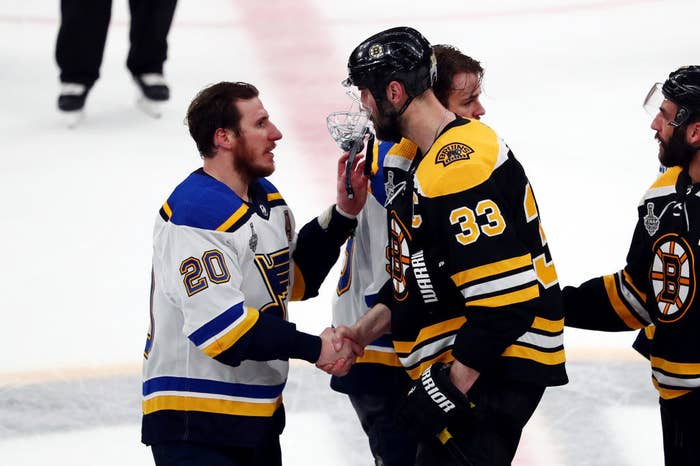 ...and John, who was born in Boston, rooted for the Boston Bruins.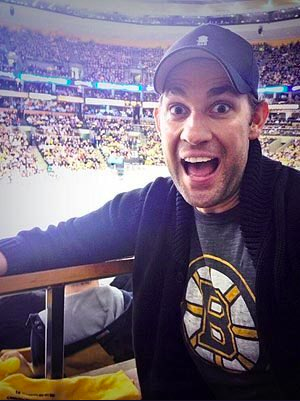 So they did what any friends cheering for opposing teams would do in 2019: trolled each other online! It all started when Jenna pledged her dedication to the Blues...and John wasn't feeling it.
Even Steve Carell joined in on the fun.
In fact, she continued to push John's buttons a little more whenever the Blues progressed in the finals.
This is when John knew he had to bring the HEAT to rattle Jenna's confidence for Game 7.
So when Game 7 finally arrived, John brought David Denman, who played Pam's ex-fiancé, Roy, on The Office.
Yup, that Roy!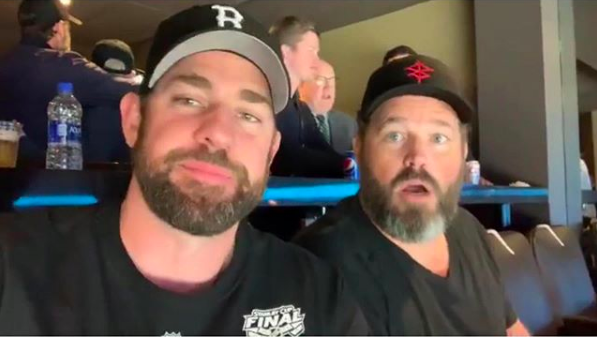 Jenna thought his petty tactic was amusing, but wanted to let the game speak for itself.
And it did. THE ST. LOUIS BLUES WON — this is their first Stanley Cup win ever in the team's 52-year history.
Jenna celebrated by baking a cake with the team's theme song "Gloria" written on it...
...and rejoiced with fellow Blues fans on their historic victory!
John was a good sport about the loss and congratulated her on the victory, but assured her their Boston/St. Louis sports rivalry was far from over.