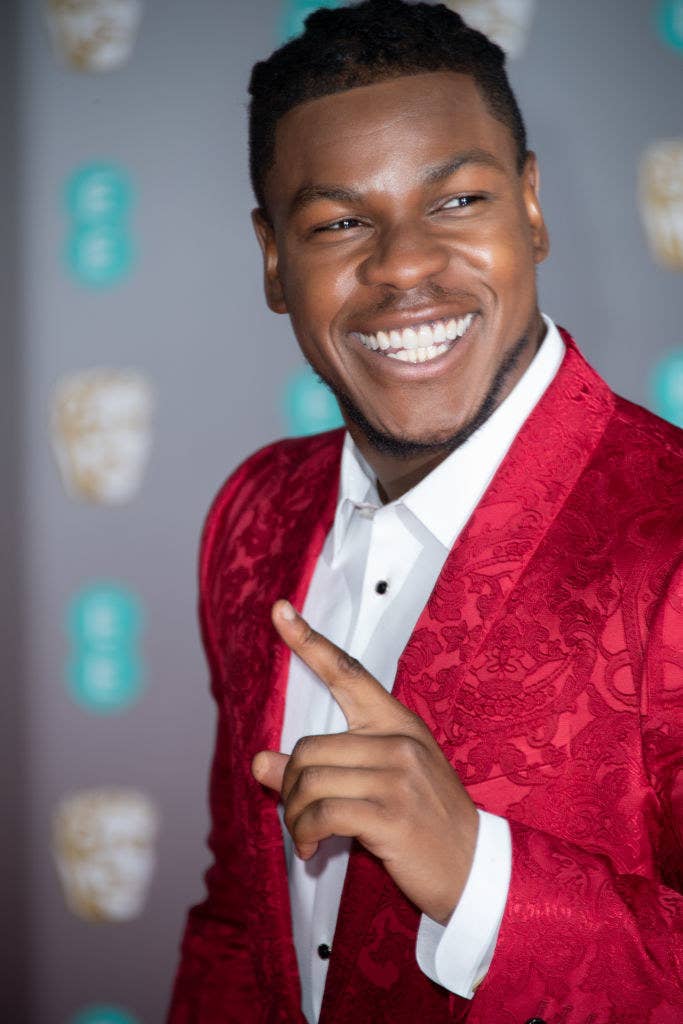 Back in June, John Boyega walked side by side with hundreds of Black Lives Matter protesters in London to mourn the life of George Floyd, who was tragically killed while in Minneapolis police custody. Even with thoughts of his career being in jeopardy just for attending the peaceful demonstration, the 28-year-old actor delivered a heartfelt speech about "how painful it is to be reminded every day that your race means nothing" and just how important it is for him to continue to speak out against injustice.
Whether he's removing himself as Jo Malone's brand ambassador due to discriminatory advertising in China or defending his costars from online bullies, John has managed to keep that same valorous energy throughout his career, both on- and offscreen. Thus, it's fitting why he decided to work with writer-director Steve McQueen on Red, White and Blue, an important new film about police brutality and reform.
Red, White and Blue — which is part of Small Axe, a five-part anthology series created and directed by McQueen that explores the lives of West Indian immigrants in London in the '60s and '70s — tells the true story of Leroy Logan (played by John), a forensic scientist who joined the police force after witnessing two officers assault his father. Despite wanting to make a change from within the criminal justice system, Leroy faces challenges from his father and fellow officers along the way. He went on to become the London Metropolitan Police superintendent and the founder of the Black Police Association.
Ahead of the film premiering today on Amazon Prime, BuzzFeed spoke with John about his latest role, how his personal life intertwines with Red, White and Blue, and his desire of wanting to "leave a positive impact."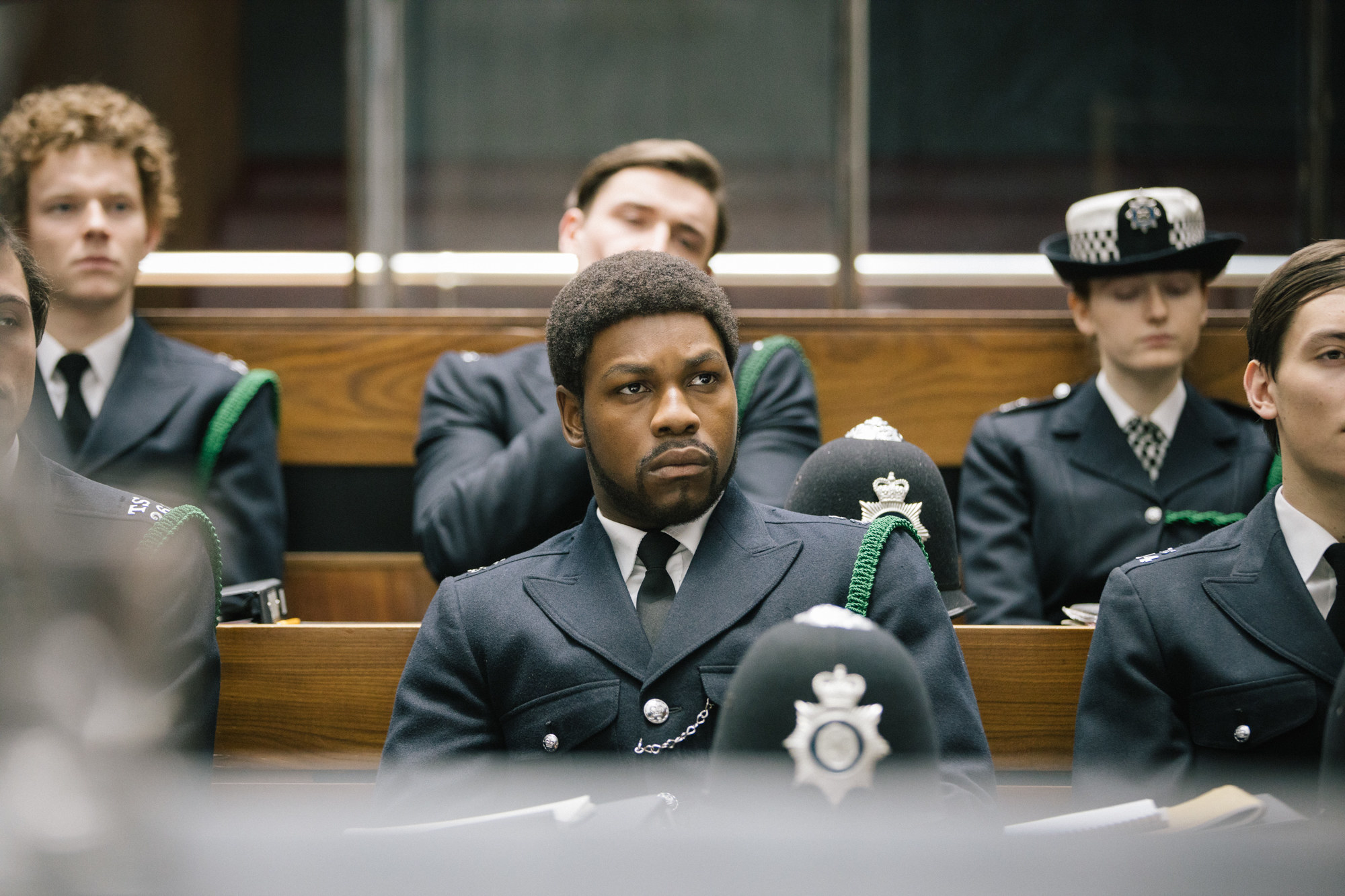 What attracted you to the role and real-life story of Leroy Logan?
It was a great opportunity to play someone who's a part of my history as a British lad, as a Londoner. I think Leroy Logan is a phenomenal man and to play him in his younger years, when he was facing, you know, much bigger obstacles in a very, very racist world was very exciting to me. And then the opportunity, obviously, to work with Steve McQueen (12 Years a Slave), Antonia Thomas (Misfits), and a few of the other actors.

Can you tell me what the audition process was like?
I actually didn't audition. I met up with Steven, we had a conversation over lunch, and he spoke about what he wanted to do, the format, and his plans for everything. Then from there, I agreed to jump on.

How did you prepare for the role?
There was a lot of research: First to sit down with Leroy Logan himself. So I met up with him in London with one of my friends, and we actually found that we're actually very, very, very familiar and similar. Where he grew up, the way he used to operate as well — he was involved with several youth groups that I came across in Brixton, in Peckham — areas where I lived, and so we found that relation. Then we researched the history, the time and subject matter, and then the physical training. You see Leroy go through the training for the police, so there was a combination of various different things.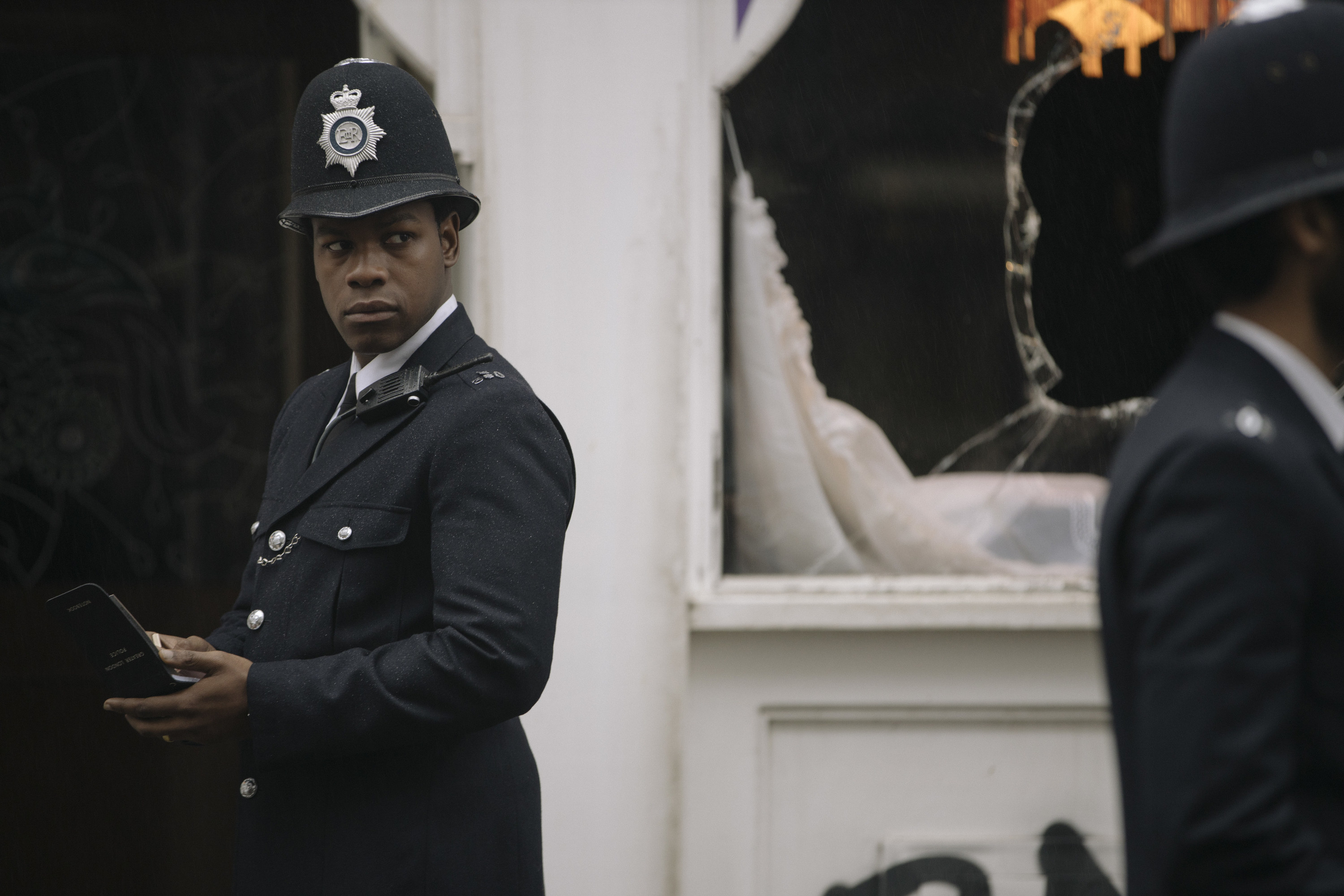 Did you feel any additional pressure taking on this true story versus playing fictional characters?

Yes, there's definitely more pressure when you're trying to take on someone who existed or, who may still be here. But, I think it's just me knowing that Steve is directing, and the phenomenal producing team and the other actors that were involved. I was pretty much comfortable with knowing that we'd be able to do a good job.

Did you do any of your own stunts in the film?
I had a stunt double. [But I got the chance to do my own stunts.] I had some massive jumps over some boxes when I was doing this give-and-chase to a suspected burglar. That was cool. I like doing stunts anyway. You know, I'm a horse rider. I like busting shots of explosions... I love all of that stuff. So this was very grounded in me and it was a lot of cardiovascular work.
That sounds really cool. Besides the stunts, did you have a favorite moment from set?
I would say, when I was shooting the scene wherein Leroy has to go and visit his father in the hospital after he'd been assaulted by two police officers. Filming that emotional scene was definitely my favorite, because, creatively, I felt like I just elevated and it was because Steve just emptied out the set, because I felt like I wasn't really connecting with the truth of the scene. He cleared the set and then we had a conversation, and he told me something quite personal to him...something that he had no business telling us, and that affected my performance.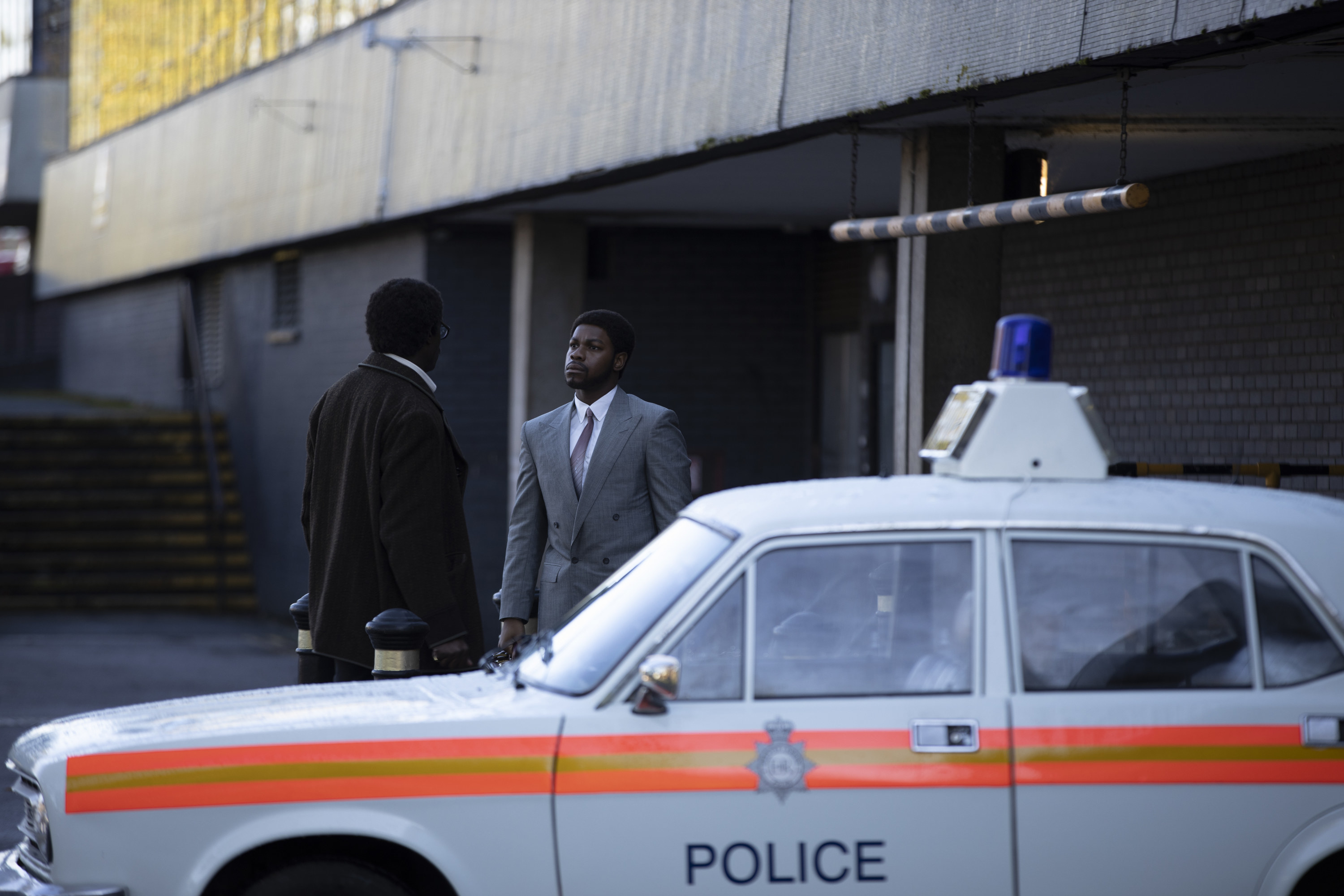 Because it deals with a number of sensitive topics, did you ever feel the need to take a break while filming?
No, not at all. I think, despite the weight of certain roles, I really fixate on the luxury of being able to play that reality rather than live it. So I think that, especially with having someone like Steve on set, you're able to have a good balance and keep your emotions nice and steady. You know there's a whole bunch of Black people on set, so we were just busting jokes as well. So, it's not always intense. Just bust a little joke and keep the vibes good. It got serious when it needed to get serious, but there was a balance that was always held, which was good.
With news surrounding police brutality in America still being released at an alarming rate, do you feel like this story is important now, more than ever?
Yeah, I definitely feel it's important now to tell these stories, especially when I was seeing a lot of it on a news. This is also insight on Black British history that a lot of people don't necessarily know about. There's also an education on the nuance and the complication of situations that we sometimes simplify in our current time. So this gives you a really unique and emotional insight into people and Black individuals who fought for the stability and some of the comforts that we enjoy today.
You mentioned seeing a lot of these images on the news. How do you maintain your mental health, while still allowing yourself to digest new (sometime traumatic) information?
I was actually speaking to some family members and friends about mental stability during this time and I think one of the biggest things is changing the way in which I take in information. Guys, the [social media] timeline is very, very toxic. The way in which it is formed is toxic. It is made to sometimes limit our expression to the point that we're just arguing, because we don't even have a platform that can really accurately share our points of view. Sometimes [social media] works as a covering for people to be rude and and to be all sorts [of things]. Sometimes when we're experiencing that, we don't know that our subconscious is taking all of this in. We need to be careful what we take in, what we feed our spirits and souls, and what our mind hears. So, I like to balance it up a little bit: Read something positive, watch something positive. I try to take in some things that won't make me feel so angry and frustrated, and that means limiting my time on social media.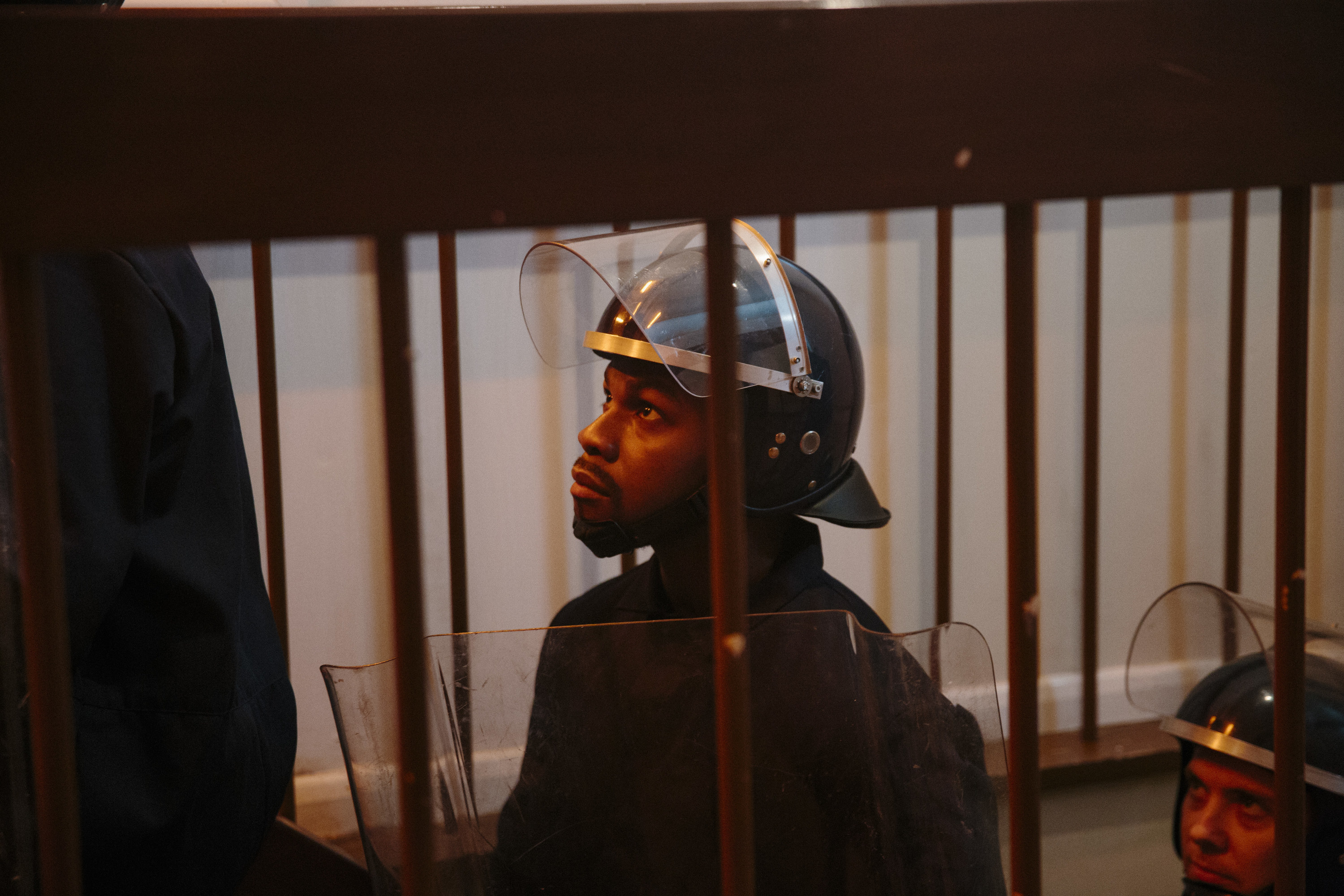 Like Leroy, you use your voice and your platform to invoke change. Have you ever felt hesitant to speak out about injustice because you're a public figure?
Yeah, definitely. I think hesitation is just kind of like the main feeling you would feel when you're in a position in which, if you tweet something out into the world, you're no longer, you know, the boy next door. You also have to remember that I don't see myself the way you lot [UK slang for "a group of people"] see me. I don't see myself as a celebrity. I'm just me. I'm just John. So to have to remember that, while communicating certain things, is sometimes irritating and does lead toward some hesitation. But I just think that is normal. As you grow, as you learn, as you educate yourself, you start to understand that there is an importance to your position, when you are prominent and when you are seen, and there is a way that you can shine light on issues that are definitely important to you.
What would you tell people who don't fully understand the importance of the Black Lives Matter movement?
Well, it's very simple. Sometimes I try not to go into too much explanation, because it irritates me. It's just essentially that Black lives matter. It's very, very simple. The same stability, the same happiness, the same comfort that you will enjoy in your nations, your countries, and in several different cultures is the same comfort and happiness that Black people would also like to enjoy, without taking from anyone else — just like, the opportunity to be able to be alive, to just get things done, and to leave a positive impact so our children and our children's children could also, you know, gain from that stability and gain from that positivity. So that's what Black Lives Matter is about. Just read the title and hopefully, hopefully they get it this time. Hopefully they get it.
What are you hoping audiences get from this film?
I think because we're taking in a lot of this information, a lot of negative news on a day-to-day basis, there's going to be a natural reaction to the scenes and to the content that people see. For me, it's just about perspective. Perspective is so important right now, especially in this complication, such as the importance of movies you get to delve into, people's characters, how they felt, and what influenced some good decisions and some bad decisions. Plus, the fact that there was laughter, even though at this time there were obstacles. So, I feel like people should just be open-minded to that, and whatever happens, you know, happens.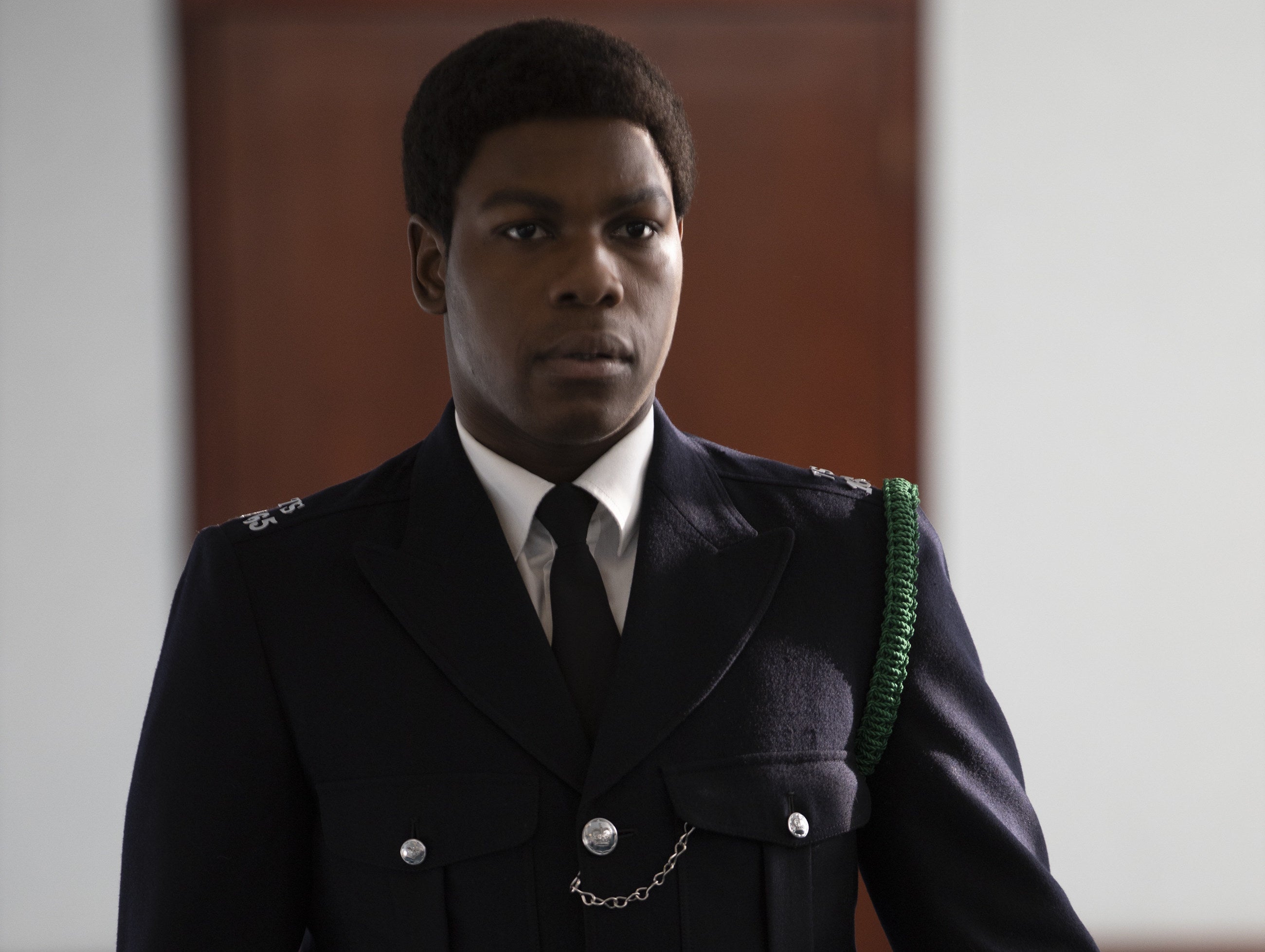 Be sure to check out John Boyega and his portrayal of Leroy Logan in Red, White and Blue, streaming on Amazon Prime now.