Jax Taylor Mocked Kourtney Kardashian's Ex For Living A More "Normal" Lifestyle After The Breakup
Apparently Younes has to "slum it" now.
It was reported earlier this month that Kourtney Kardashian and her boyfriend Younes Bendjima broke up.
Meanwhile, her 25-year-old ex was spotted running around Mexico with his "friend" Jordan Ozuna.
But that isn't the only place he's been seen lately. According to Vanderpump Rules star Jax Taylor, Younes has also been hitting the gym.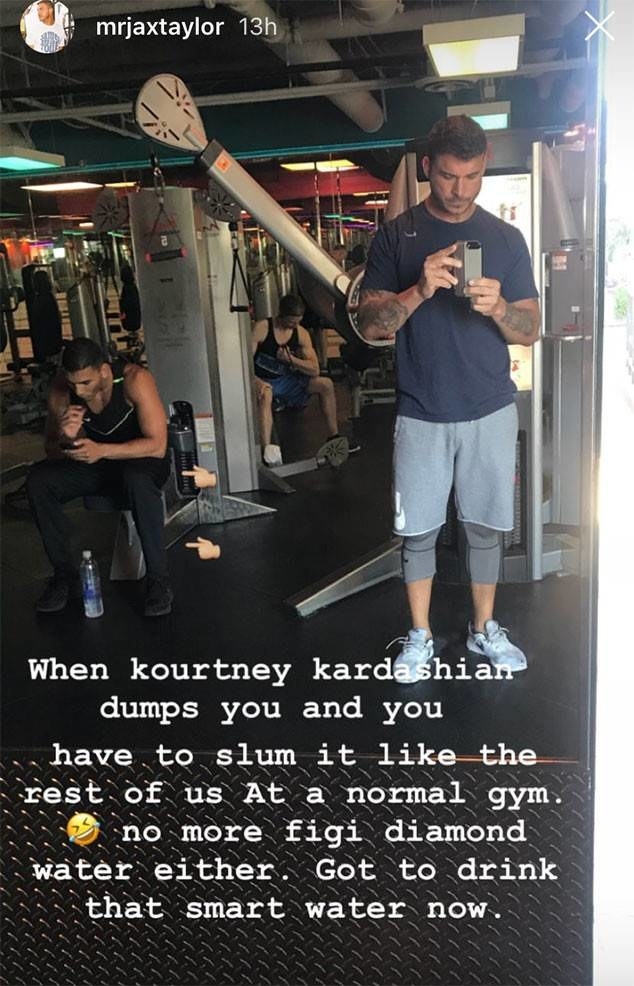 On Monday, the reality star took to Instagram Stories to broadcast his surprising sighting, which just so happened to come with a little shade.
Jax Taylor wrote:
When Kourtney Kardashian dumps you and you have to slum it like the rest of us at a normal gym. No more Figi — Diamond Water, either. Got to drink that Smart Water now.
Now we all know Jax is kind of the last person who should be making fun of a failed relationship, but it still made me chuckle.
P.S. there's nothing wrong with Smart Water.