For the December issue of Men's Health magazine, Jason Momoa opened up about fatherhood being one of the best things to ever happen to him.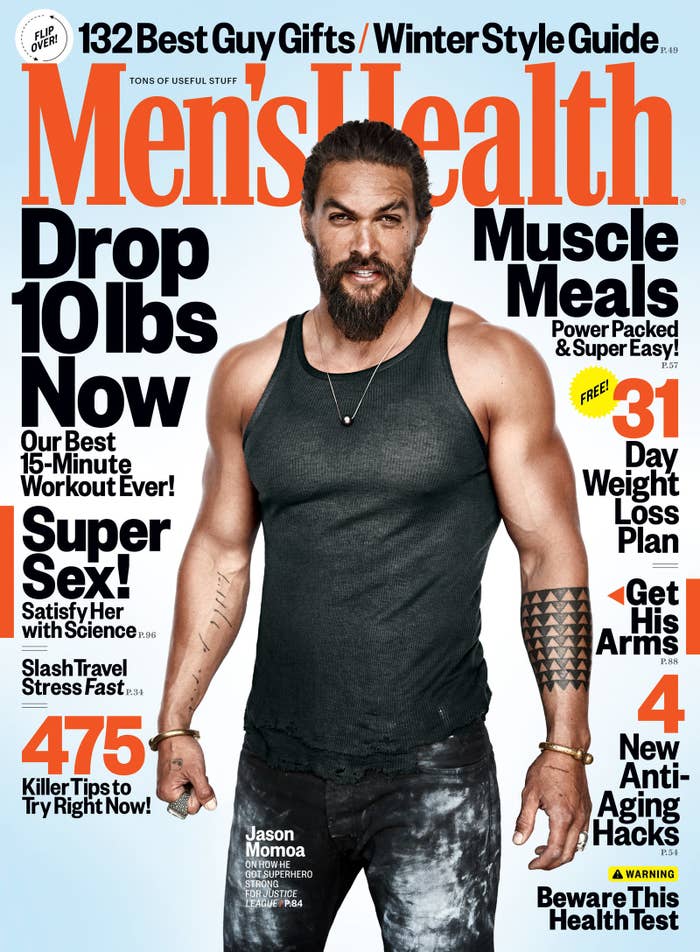 The Hawaii-born actor is married to Lisa Bonet. The couple have been together for 12 years and legally married last month.
They have two children together: a 10-year-old daughter named Lola Iolani and an 8-year-old son named Nakoa-Wolf Manakauapo Namakaeha. Jason is also the stepfather of Lisa's daughter from a previous marriage, Zoë Kravitz.
"I really can't tell you what the hell I was doing before I had kids – just fucking off. Wasting time."
"I think I was pretty reckless and definitely a bit out of control. Now I'm more focused."
"I probably love myself more and take care of myself more because I want to stick around."
"I want to be remembered as, I hope, an amazing husband and a great father."
"If I can pump them full of amazing stuff and surround them with beautiful art and music, then I'm going to live out my life watching them."
"They're already way smarter and just way better than me. God, I love it. It's beautiful."
To gush over more of Jason Momoa's views on fatherhood and learn how he stays in shape, read the rest of his Men's Health interview here.