Jason Momoa Literally Shines When He's Next To Lisa Bonet And I'll Never Stop Stanning
A couple that slays together stays together.
On Monday, Apple premiered See at Regency Village Theater in Westwood, California, before it makes its official streaming debut on Nov. 1.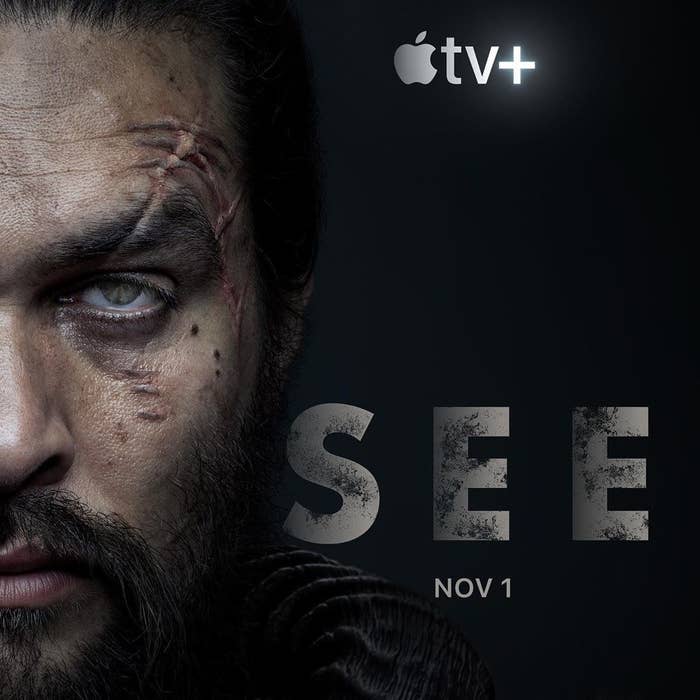 The newest Apple TV+ series stars Jason Momoa, Alfre Woodard, Hera Hilmar, Sylvia Hoeks, Christian Camargo, Archie Madekwe, Nesta Cooper, and Yadira Guevara-Prip.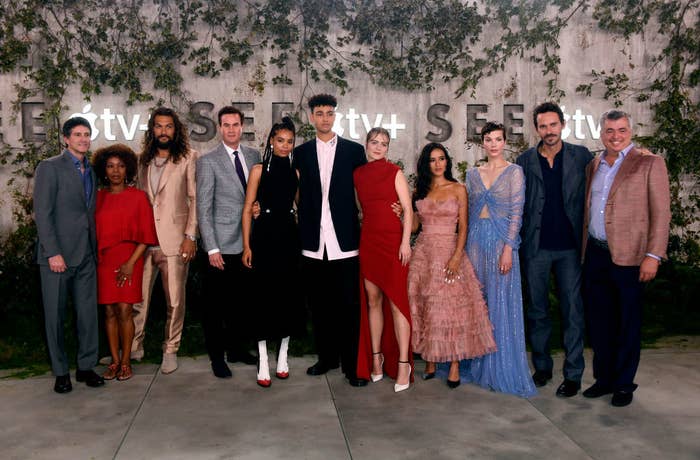 While the entire cast looked FABULOUS, I'd like to direct your attention to this 6'4" example of walking art.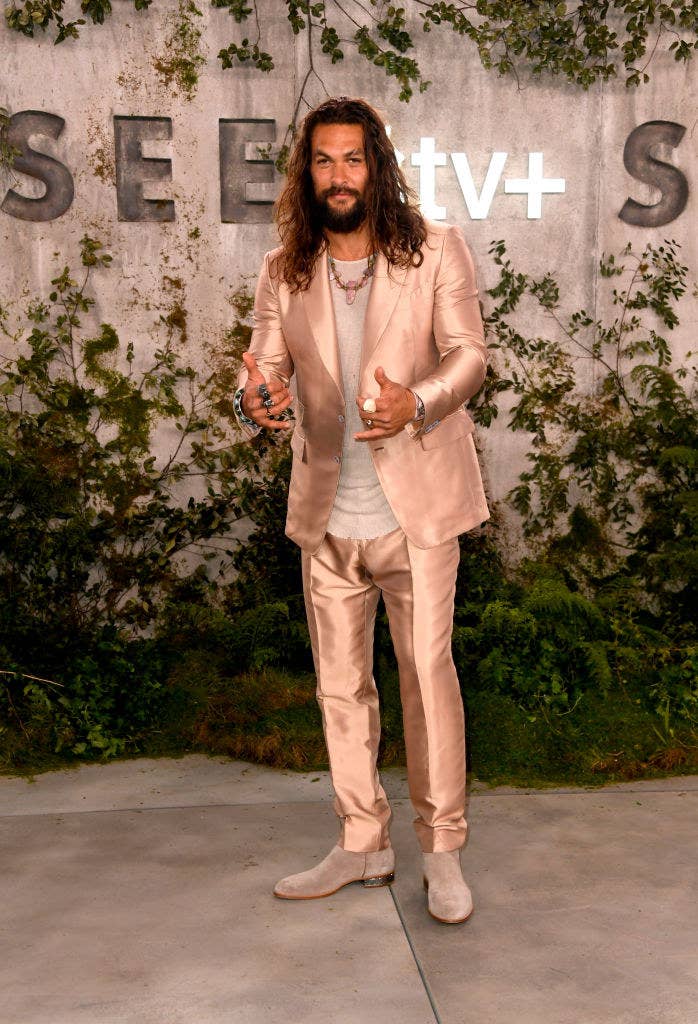 I never imagined what a glass of rosé would look like in human form, but after seeing Jason, I think I have a pretty good idea.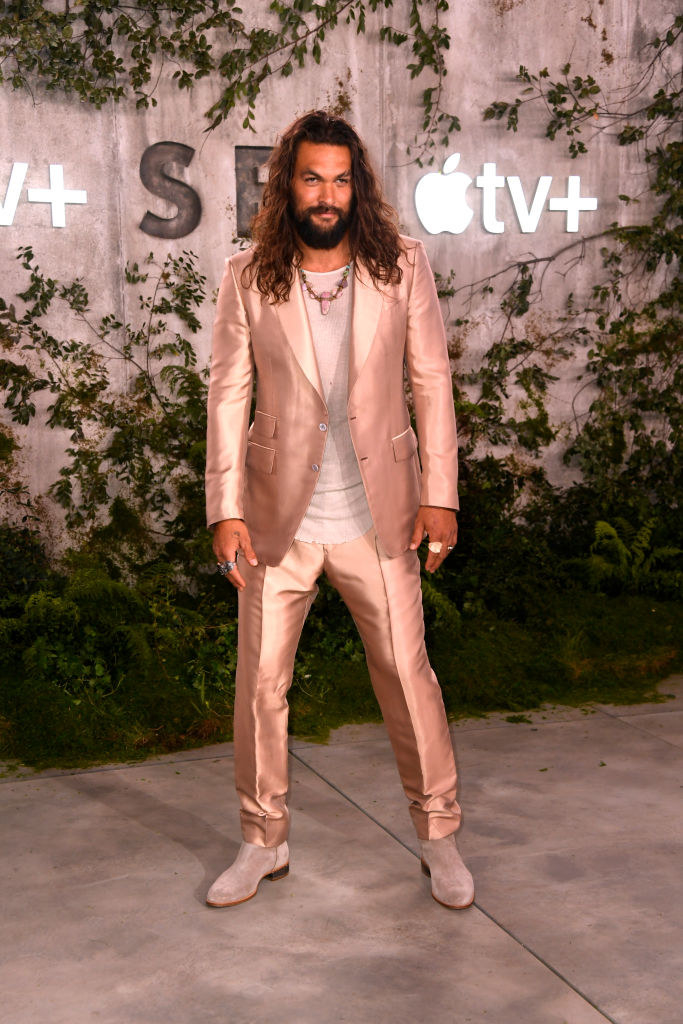 Jason shined on the carpet in this rose-gold Tom Ford suit...literally and figuratively.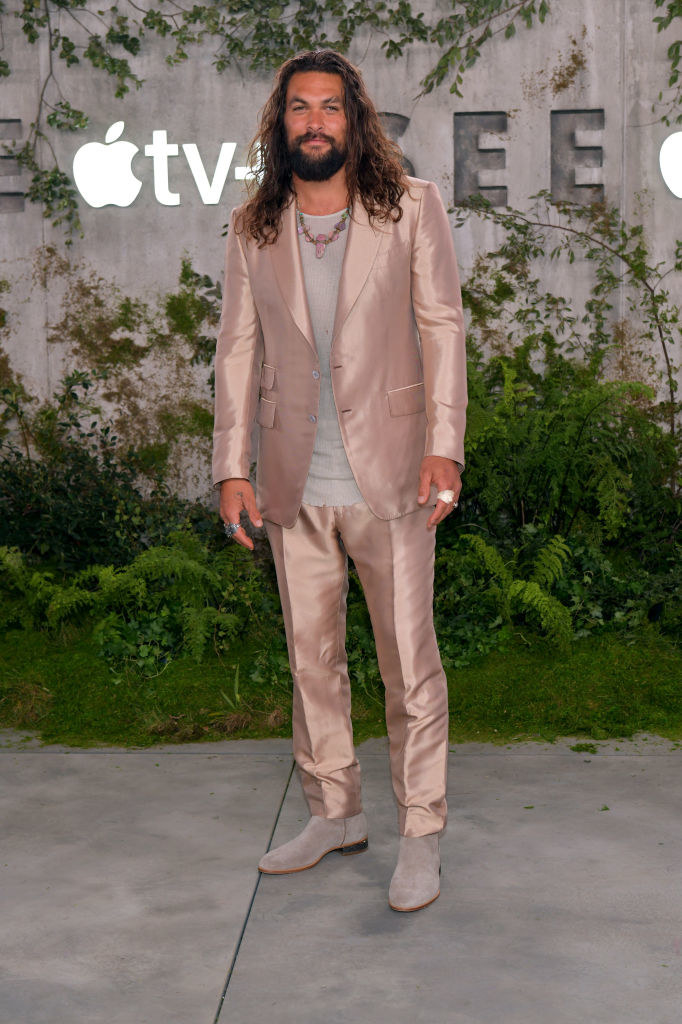 And just when I thought his outfit couldn't get any better, Lisa Bonet stood by his side to complement his entire look. Can you say "PERFECTION"?!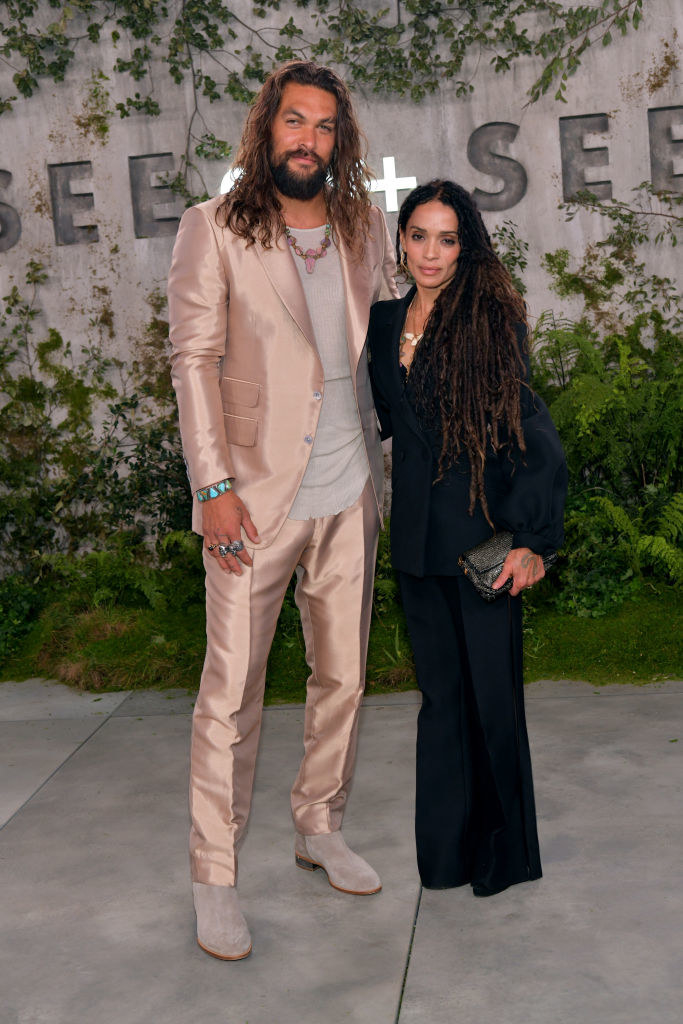 Lisa was WERKIN' that damn black fitted suit, honey! Puffy sleeves? Dramatic bell bottoms? I'll take one in every color, please!!!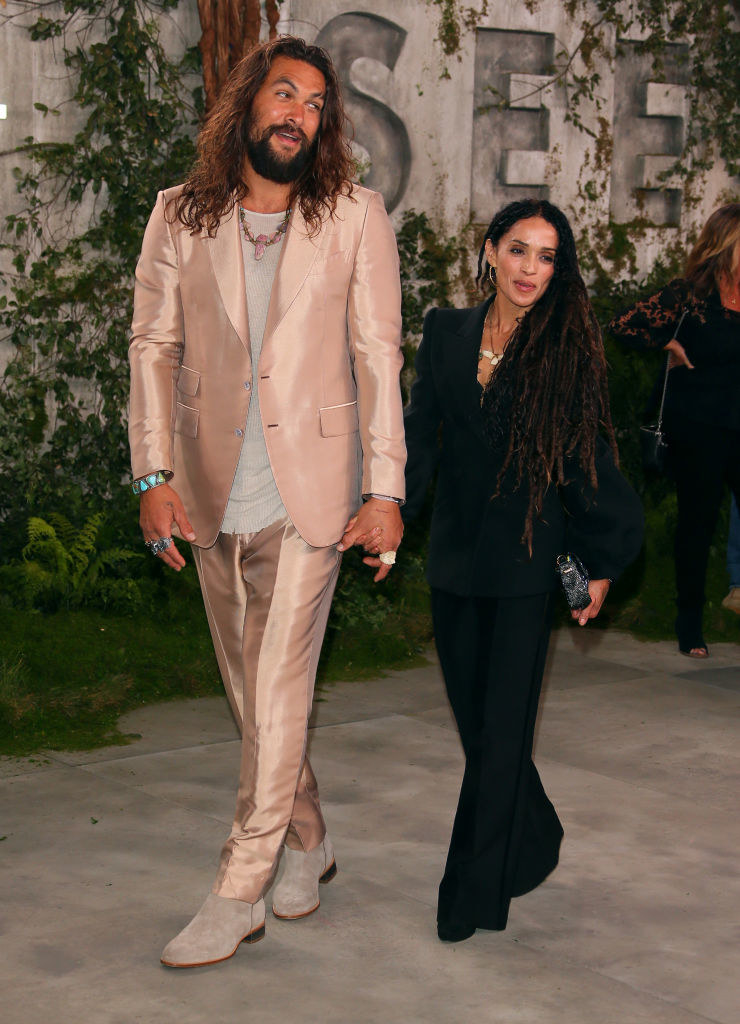 Lisa has been a style icon for my entire 29 years on this Earth, so allow me to not even act surprised by this red carpet slay.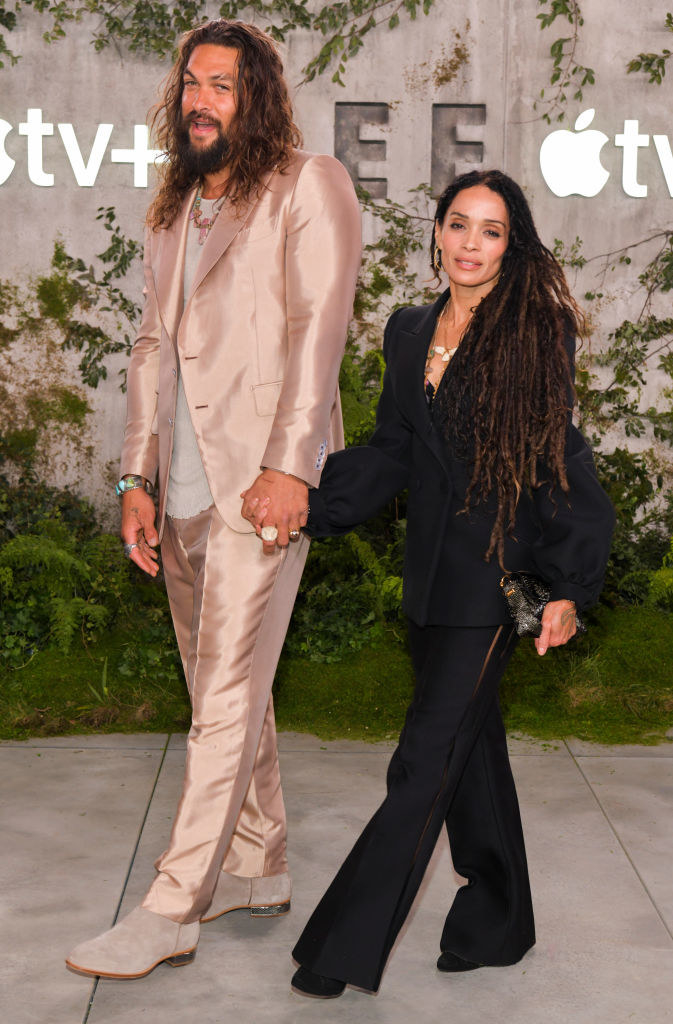 I'm just thankful these two beautiful humans found each other so that we get to witness fantastic moments in fashion history like this. Cheers!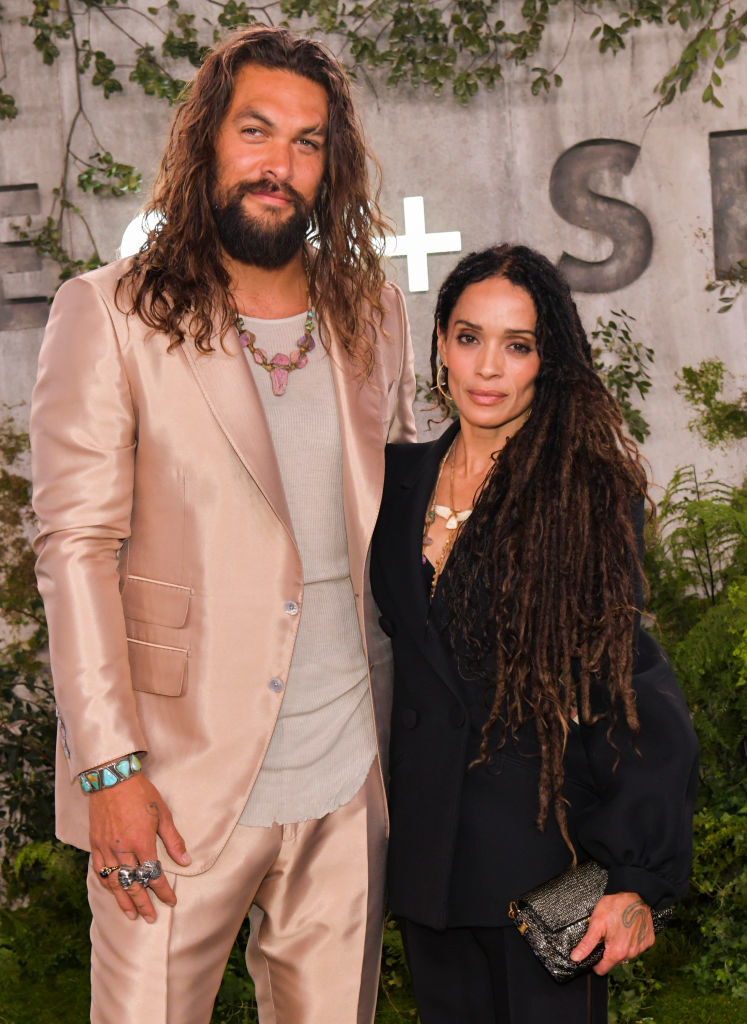 And be sure to watch See when it premieres on Apple TV+ on Nov. 1. New episodes will roll out weekly, every Friday.