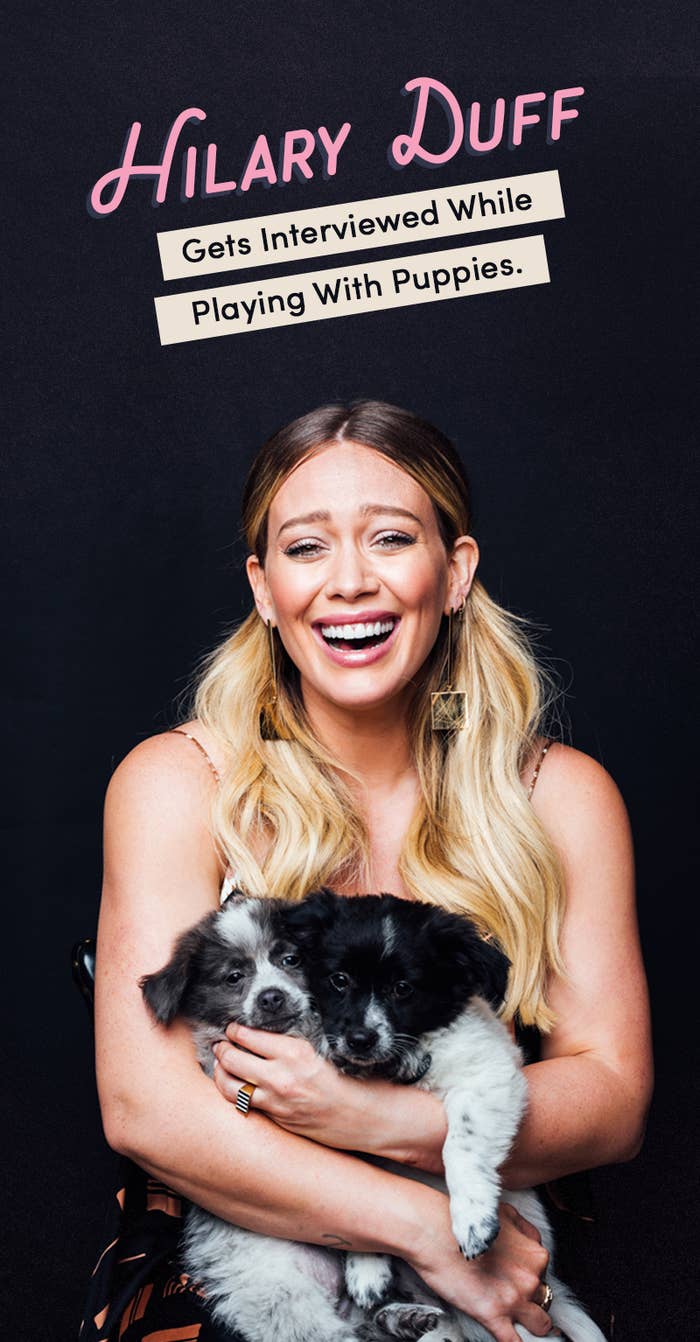 When you hear the name Hilary Duff, tons of nostalgic memories probably come to mind. Whether you watched her go through puberty with you on her hit Disney Channel show Lizzie McGuire, blasted "So Yesterday" in your CD player any chance you'd get, or still have all of her movies in your basement, there's no denying her influence in the '00s.
A lot has changed since then, but Hilary still remains the lovable star we fell in love with years ago. With her highly-addictive series Younger on its fifth season and a second baby on the way, Hilary sat down with us and a few adorable rescue puppies to answer fan questions about some memorable career moments and what's in store for the future.
Would you ever do a Lizzie McGuire reboot?
What's one childhood/teenage experience you feel like you missed out on?
HD: I never got to have braces and I never got to have a locker. That's two things I really was desperate for.
How are you and your Younger character Kelsey Peters similar? And what's one quality of hers you wish you possessed?
HD: She really doesn't care what people think and I wish I had that quality. I think we're very similar. I think it's very fun to play a character that I relate to. She works hard and plays hard, and I think I have that quality.
Do you plan on writing any more books in the future? And what are you reading nowadays?
Do you still know the monologue from the locker room scene in A Cinderella Story?
HD: Is it like waiting for you is like waiting for rain in a drought? I've seen little like memes, that's why I know.
Are you Team Josh or Team Charles? Why?
You and Sutton Foster are great vocalists, do you ever sing on set?
HD: We sing nonstop on set! Everything is turned into a song. She sings a little more Broadway-style and I'm more pop and hip hop. When we're there for a long time we start to go crazy, so we sing a lot. They tend to say things to us on set like, "Alright we're moving on." And we'll be like, "Movin' on up, to the East side." Or they'll be like, "Time to change clothes!" And we'll be like, "Change clothes and go."
If you could have one normal day to yourself without any paparazzi or fans, what would you do?
HD: I'd probably go to the beach and I'd just be with my kid. We're so used to it now, but it is — not fans, but the paparazzi...it kind of is a bum out. So, that would be nice to just have a day where he's not aware and I'm not aware, and we would probably just go about and do normal stuff.
At what moment did you realize you were actually famous?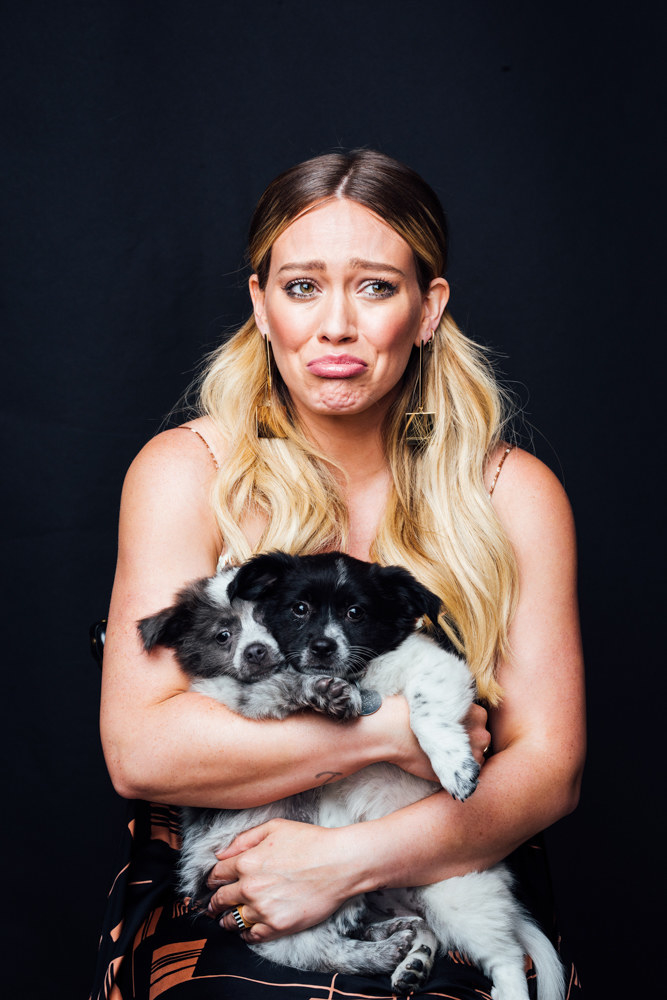 Did you or anyone else ever get hit with the giant red balls in the Lizzie McGuire opening credit scene?
HD: Yes, all day long...giant red balls just flying at you.
Which one of your songs could you listen to on repeat and which one would you want to erase from your memory?
If you had to give your Younger cast members yearbook superlatives, what would they be?
HD: What are super...latives? Guys, I didn't go to high school. Nico Tortorella would be the Biggest Flirt for sure. Miriam Shor would be the Class Clown. I think probably Kelsey Peters [Duff's character on the show] would be Prom Queen.
Did I do good enough?
If you could switch places with any of the Younger characters, which one do you think you'd have the most fun playing?
HD: Definitely Debi Mazar's character Maggie. This season in particular, she's a lot of fun.
What is your favorite Lizzie McGuire episode and which one haunts you to this day?
When was the last time you saw anyone from the Lizzie McGuire cast?
HD: About two years ago I saw Lalaine [who played Miranda] and Jake Thomas [who played her brother Matt] bowling together at the bowling alley. They were like three lanes away from me and it was crazy, because I hadn't seen them in so long. So, that was really fun.
And I stay in touch with Adam [who played Gordo] through email, often.
Catch Hilary Duff on Younger, every Tuesday at 10 p.m. on TV Land.
And to learn more about these pups and others that are up for adoption, head to North Shore Animal League America!