Halsey Wants Hotels To Be More Inclusive When It Comes To Hair Care Products For PoC
"I can't use this watered down white people shampoo."
If you've stayed in a hotel before, then you know they often provide complimentary soaps and towels for guests to use during their stay.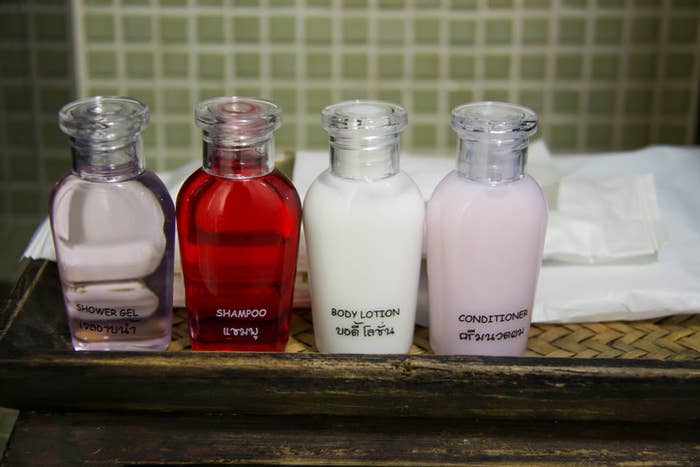 Well Halsey, whose successful music career has allowed her to visit luxurious hotels around the world, noticed a trend with these hotel toiletries.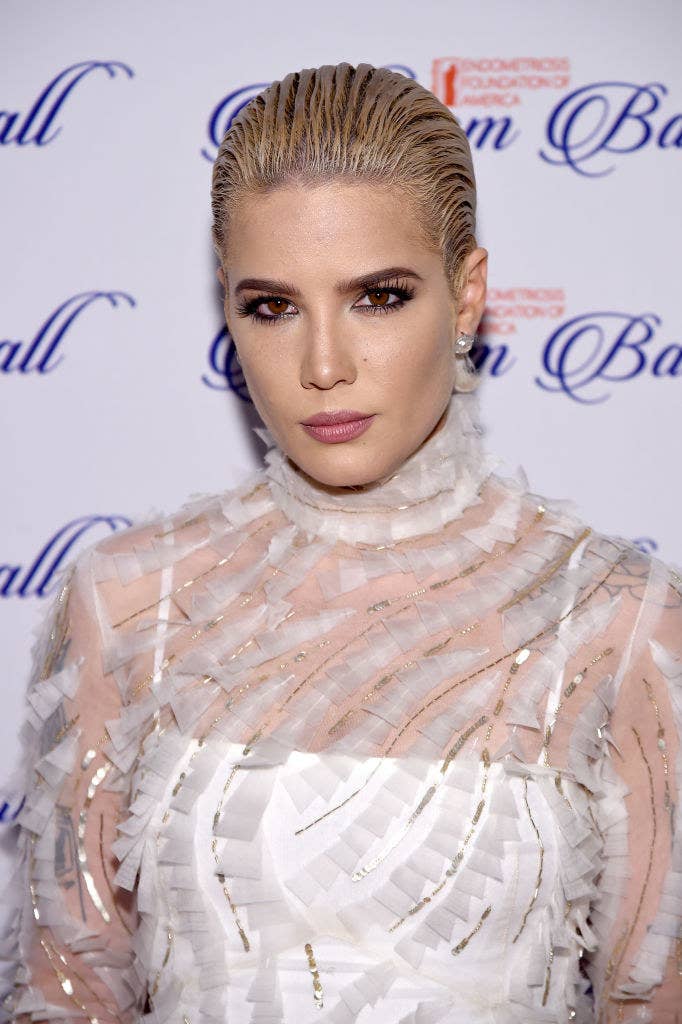 The 23-year-old songstress took to Twitter on Thursday to voice her frustrations about the lack of diverse hair care products in these establishments.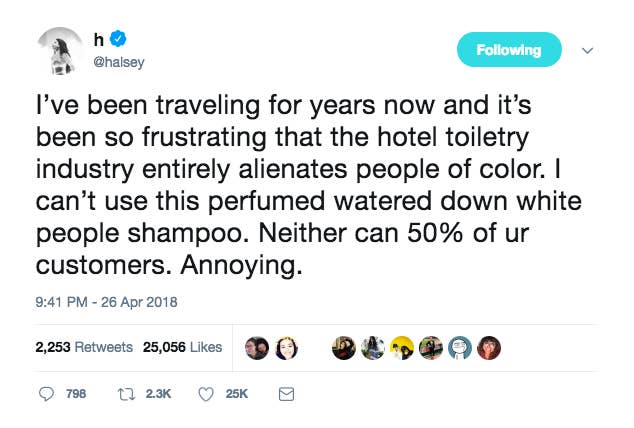 For those who didn't know, Halsey is biracial. She is the daughter of an African American father and an Italian and Hungarian mother.
When a fan tried to dismiss her tweet by calling her white, Halsey quickly shut it down.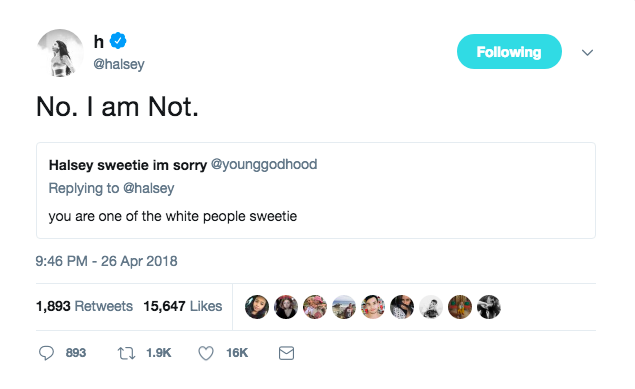 And although she's addressed to "passing as white" in a 2017 interview with Playboy, Halsey defines herself as a Black woman.
"I look like a white girl, but I don't feel like one. I'm a black woman. I'm proud to be in a biracial family, I'm proud of who I am, and I'm proud of my hair."
That proud head of hair she speaks of just so happens to be naturally curly...
...like, really curly! And those beautiful textured curls are at their best when the right products are used to take care of them.
That's right folks, there are hair products specially designed to fit the various styles and textures, from fine and straight to kinky and course.
Everyone might not agree with her point of view, but there were still a lot of fans who knew exactly where she was coming from.