If You Don't Gush Over Gabby Sidibe And Brandon Frankel's Engagement Announcements, Then Your Heart Is Stone Cold
"My BFF proposed and now I get to hold him forever."
And I immediately fell in love with their silly photos and the sweet way Brandon gushed over Gabby in his Instagram captions.
So when news broke that the two were engaged, you can imagine my reaction — spoiler alert, it looked a little something like this:
On Tuesday, the 37-year-old Antebellum star took to Instagram to share the exciting news. In the video, you can hear Brandon happily announce, "I put a ring on it!"
"It's weird that people think we're already married," Gabby wrote. "But I guess our hearts and intentions for each other are just that clear to see."
"My BFF proposed and now I get to hold him forever. The funniest man I've ever met. The sweetest human to exist."
"@brandontour made up a song for when I put my bonnet on at night. The second I look a bit stressed and overwhelmed, he jumps into action to take over what he can for me. Every moment with him is a joy."
"He is the partner I thought I was too independent to need. I've learned so much about myself through him and I feel grateful and excited to learn more about the entire world with him by my side."
"My partner, my best friend, my cats' daddy, my mans, my heart, my fiancé!!!"
Brandon — who, according to his Instagram, works in entertainment branding and marketing — posted the same video announcement and showed fans how he popped the question.
"I asked my best friend to marry me, and she said 'YES!' So excited to spend the rest of my life with the most amazing, hilarious, beautiful, and inspiring woman I've ever known."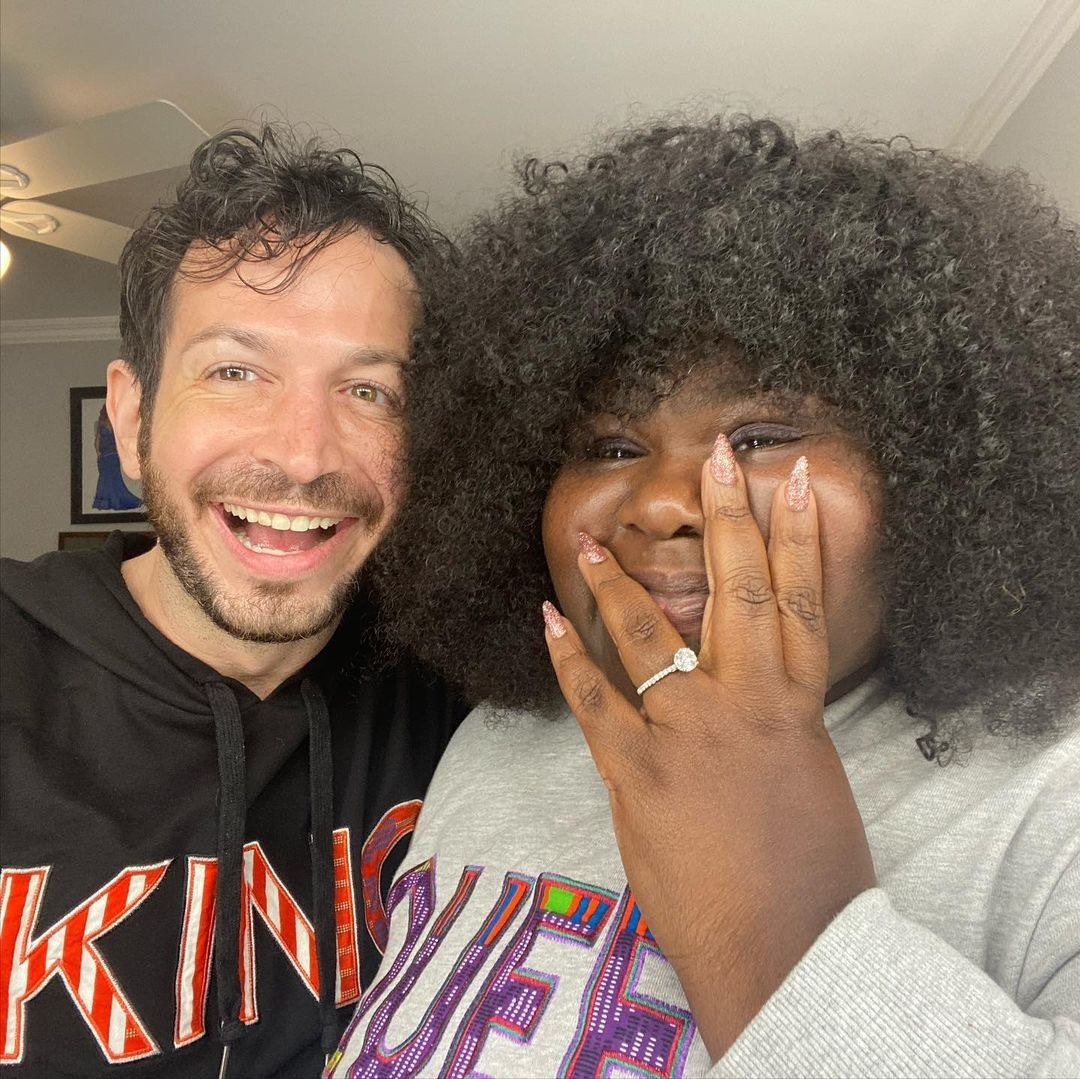 First, Brandon, 35, got a custom tag made for their cat that read, "Will you marry my daddy?"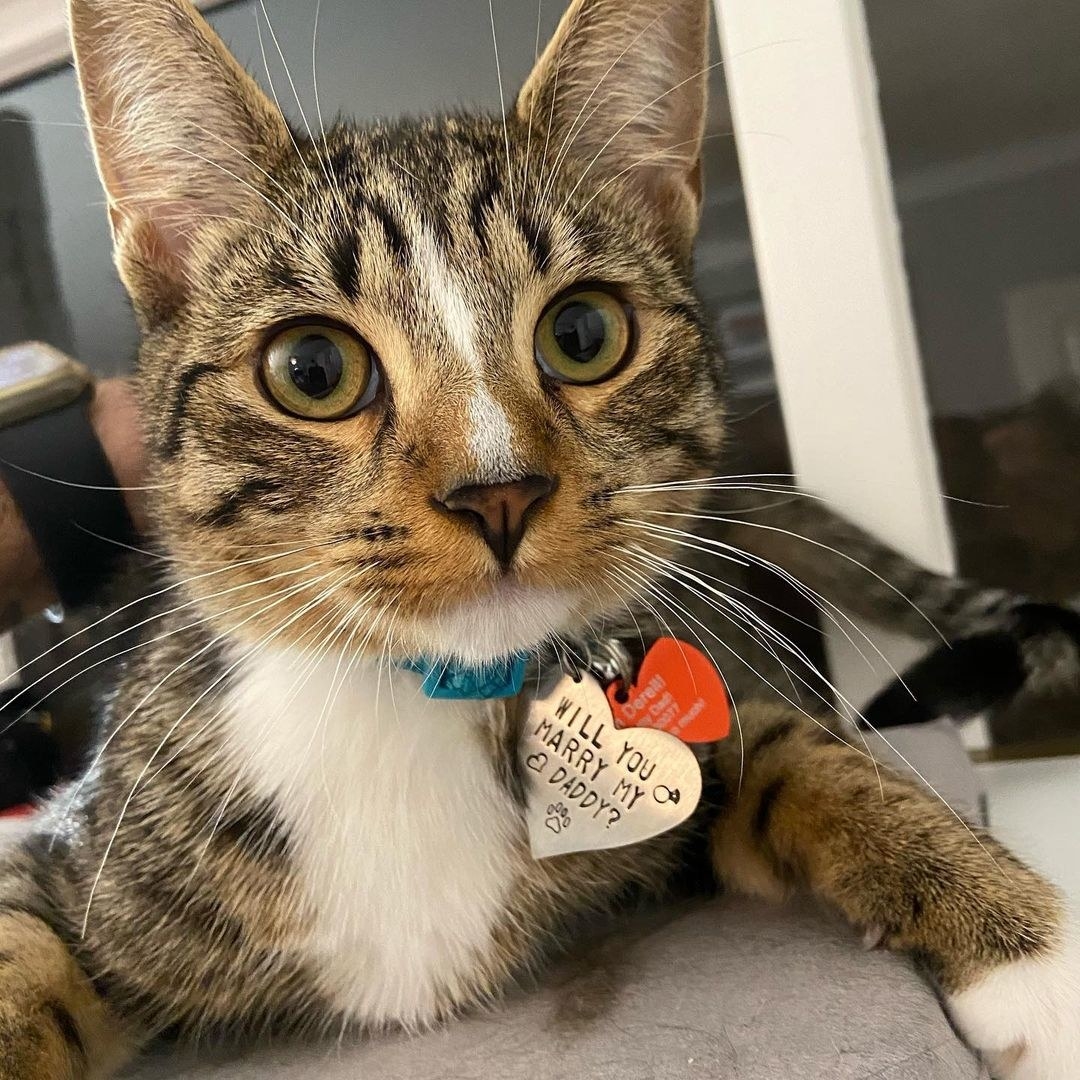 He also spelled out the million-dollar question in balloons above their bed. He's so nice, he popped the question twice.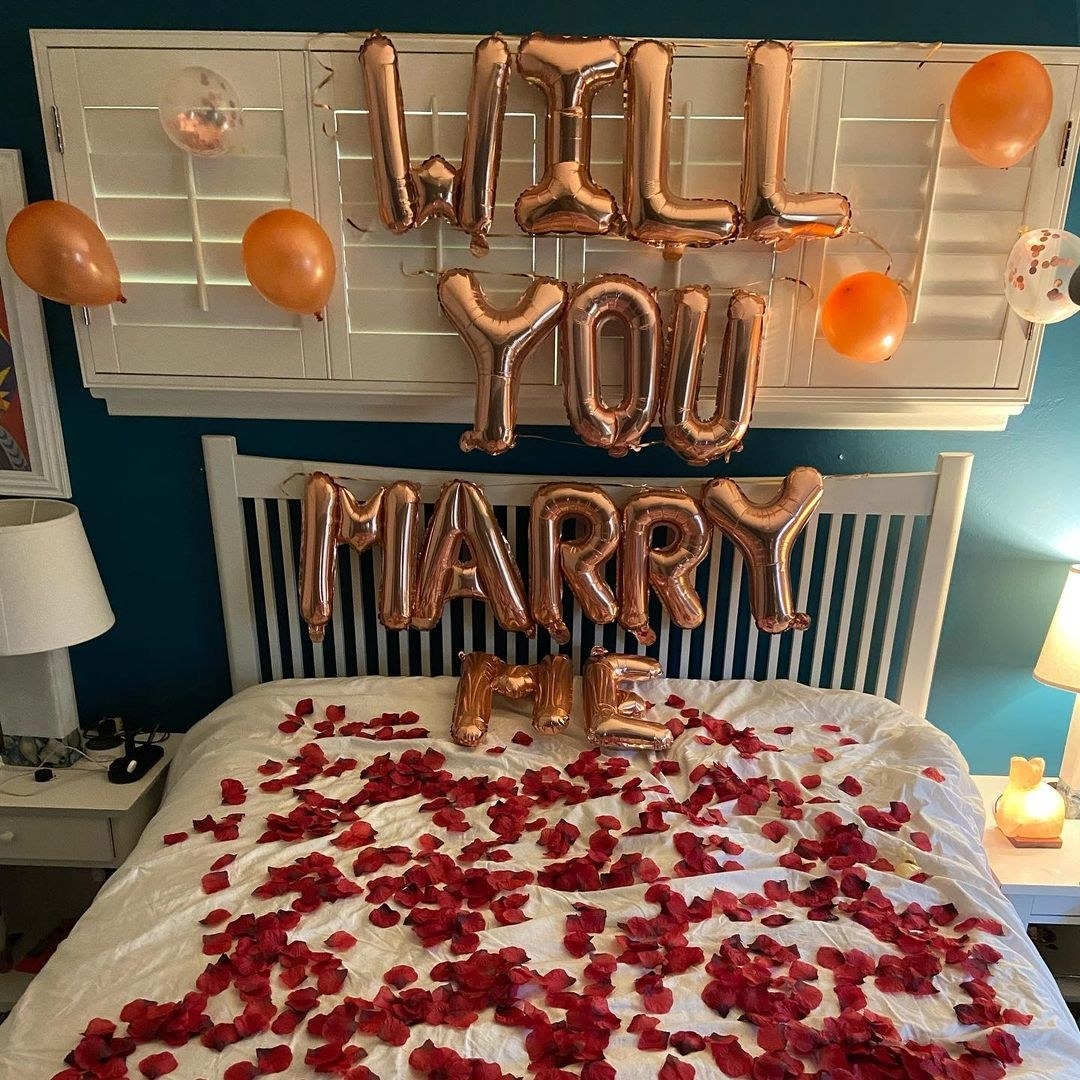 "I couldn't imagine a life without you," Brandon added. "We make the best team, and we make everything fun and memorable. I liked it, so I put a ring on it. Love you to the moon and back."
I said it before and I'll say it again: I don't know exactly when their love story began, but I never, ever want it to end!