For those who don't know, this beautifully sculpted man is Travis Kelce.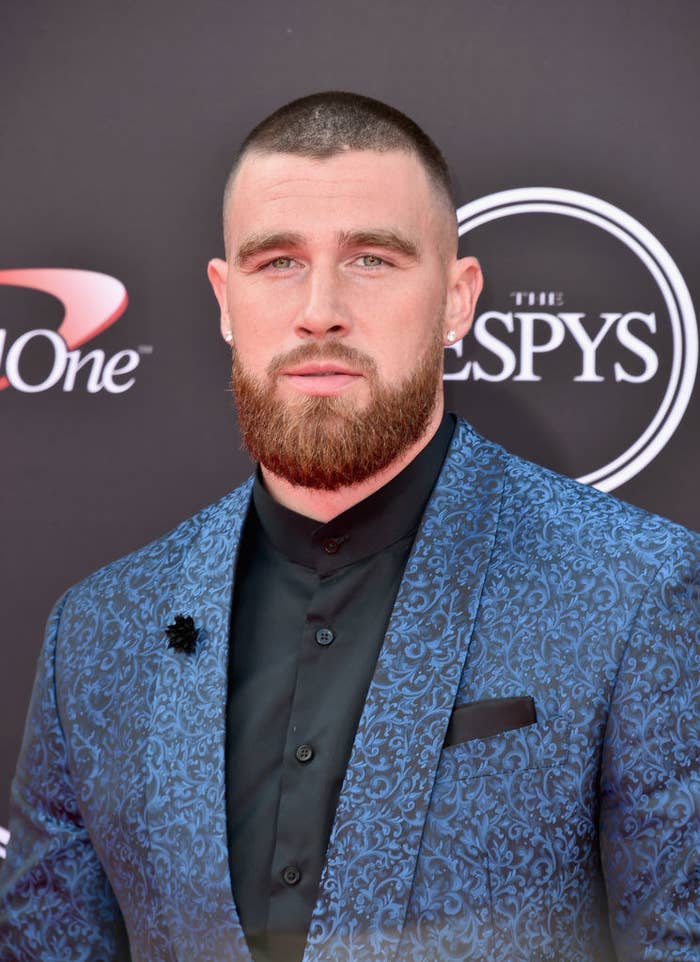 He's a tight end for the NFL's Kansas City Chiefs.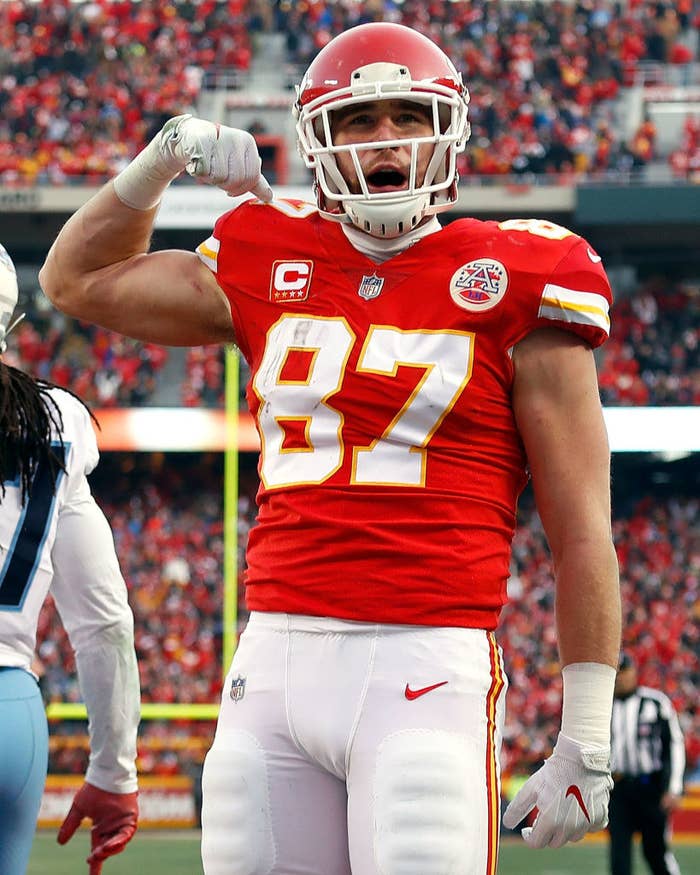 Now, I knew NONE of this (including who he was) until I started following his gorgeous girlfriend, Kayla Nicole, on Instagram months ago.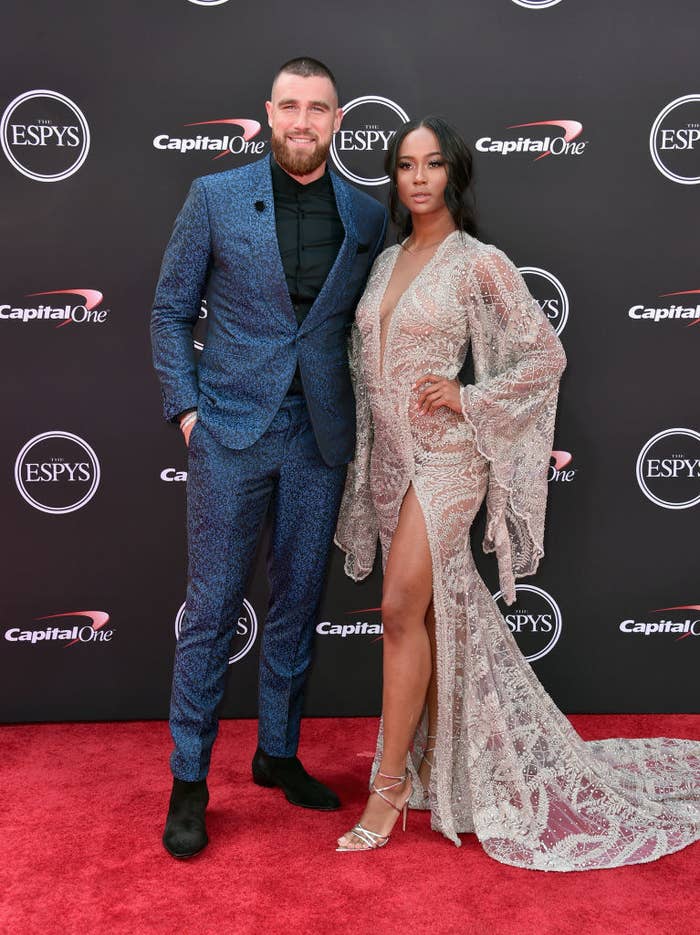 Seriously, if you don't already, follow her! Her IG stories are hilarious, she's about her business, and of course she's pretty to look at.
But anyway, back to Travis. After seeing him at the 2018 ESPYs on Wednesday I was reminded of one thing: THIS MAN HAS ZADDY WRITTEN ALL OVER HIM!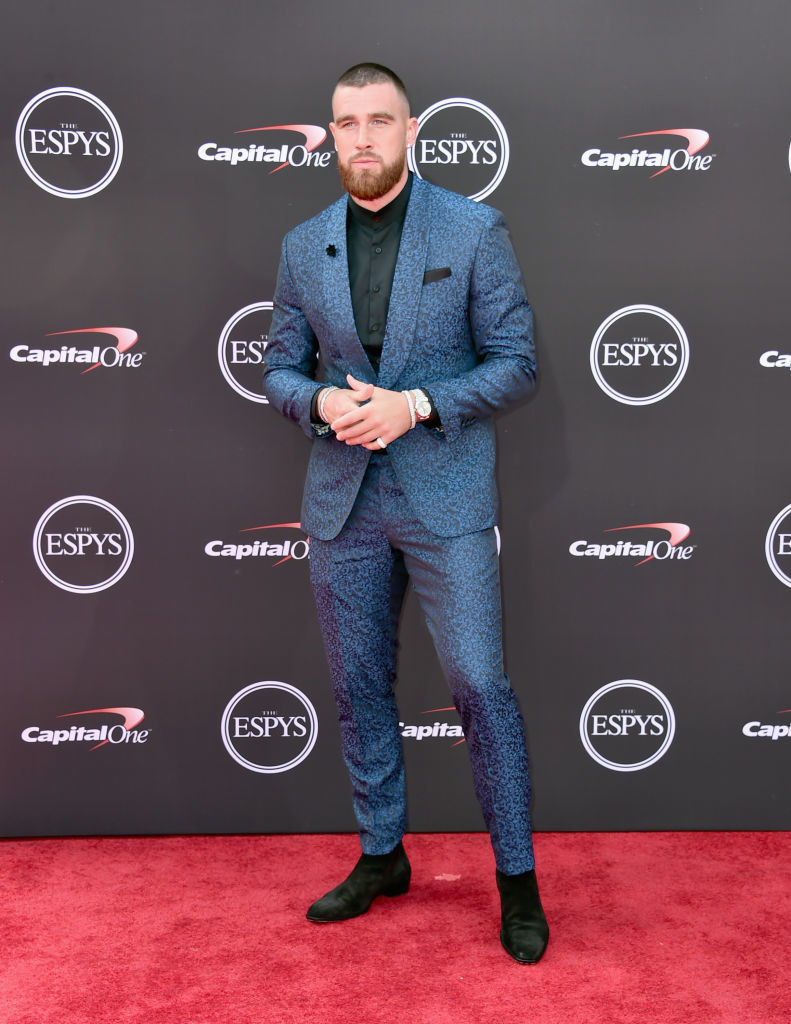 He's a 28-year-old Libra.
With height only women with eyeballs could love. Honey, he's 6'6"...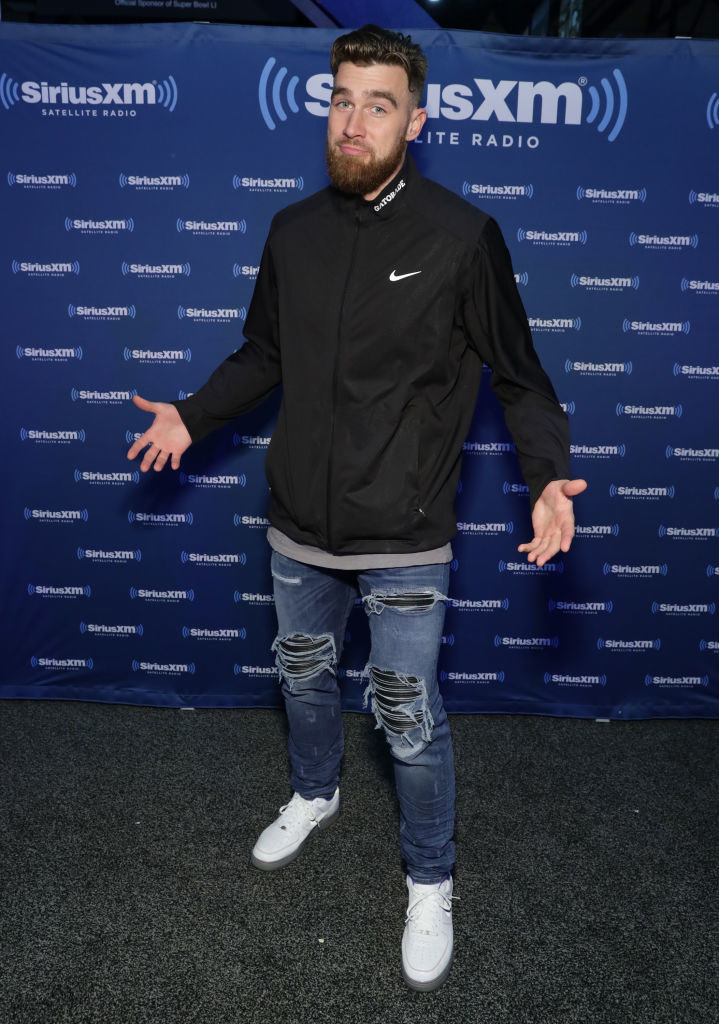 ...has a smile that could impregnate you on sight...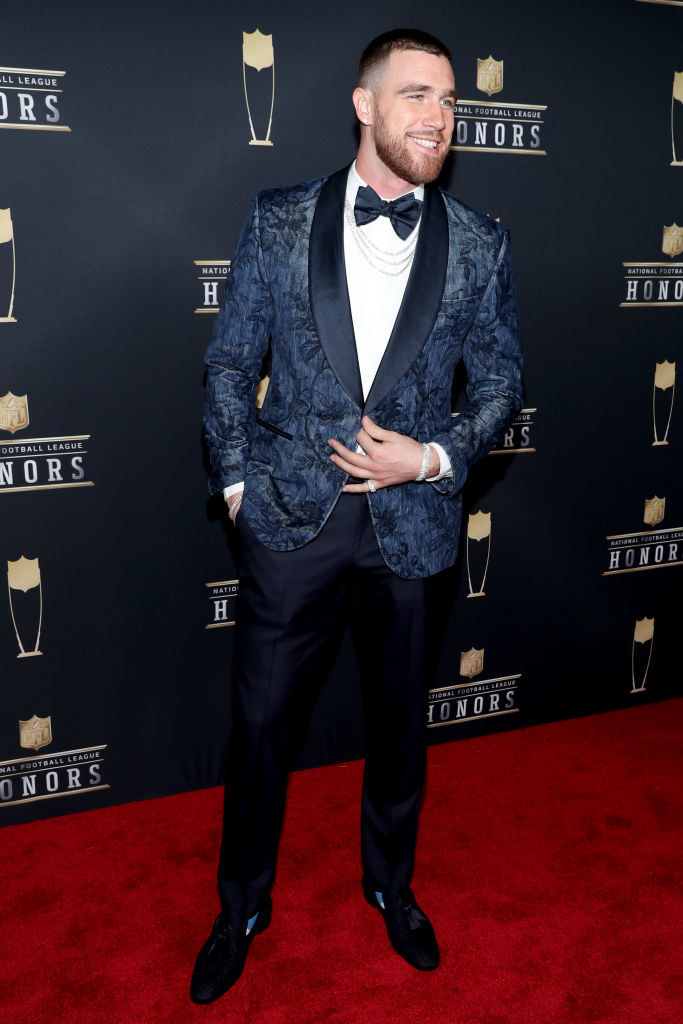 ...and looks pretty damn good in a uniform.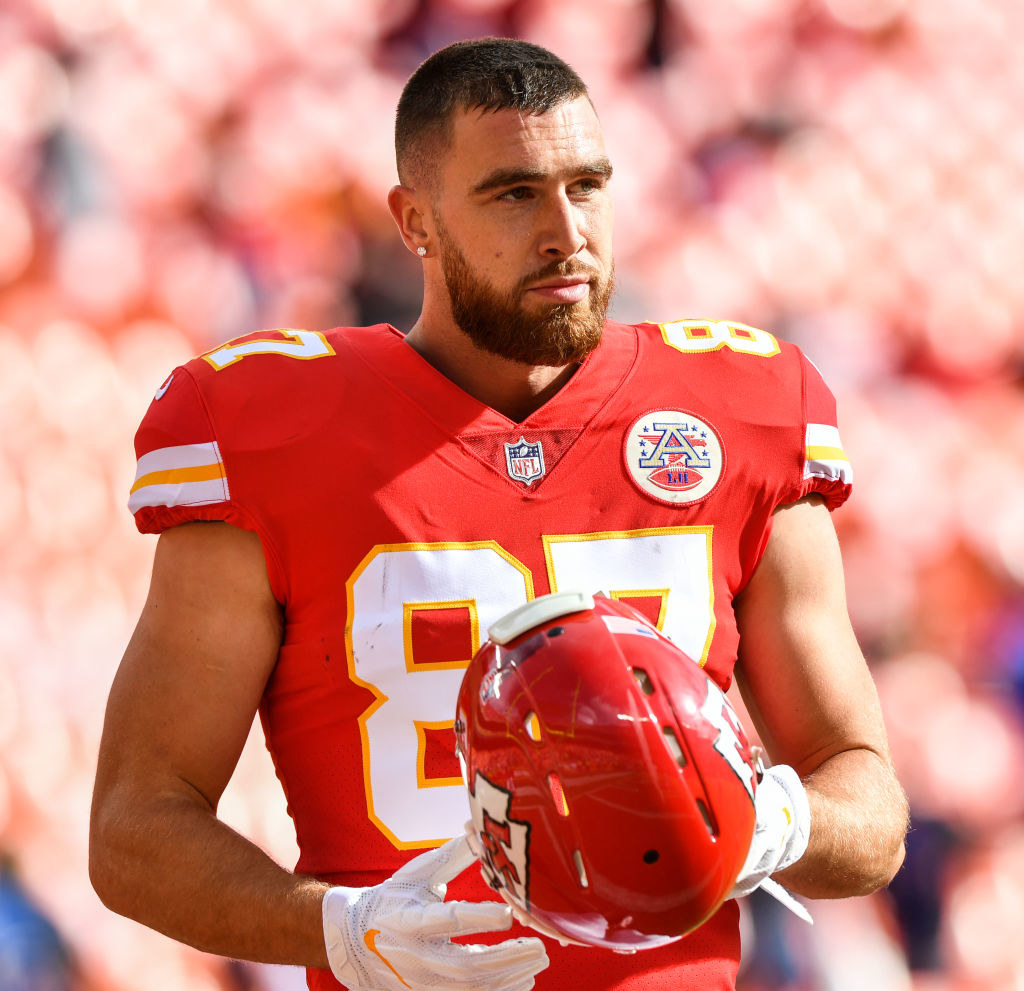 Hell, he looks even better without a uniform.
But one of my favorite things about him would have to be his style. Travis can dress his ass off.
Oh, you want a man that can do both? He's got it covered, sis.
And the only thing better than watching him finesse a suit is seeing him match Kayla's fly.
I haven't seen something pair so well since peanut butter and jelly.
So, while I wait for you to name a better duo...
...I'll just bring this thirst/couple appreciation post to a close.
Until next time...stay hydrated, people.