11 Savage Insults From Dwayne Johnson And Kevin Hart That Will Make You Laugh
"I love you today. Tomorrow, FUCK OFF!"
Ever since Dwayne "The Rock" Johnson and Kevin Hart teamed up to host the 2016 MTV Movie Awards...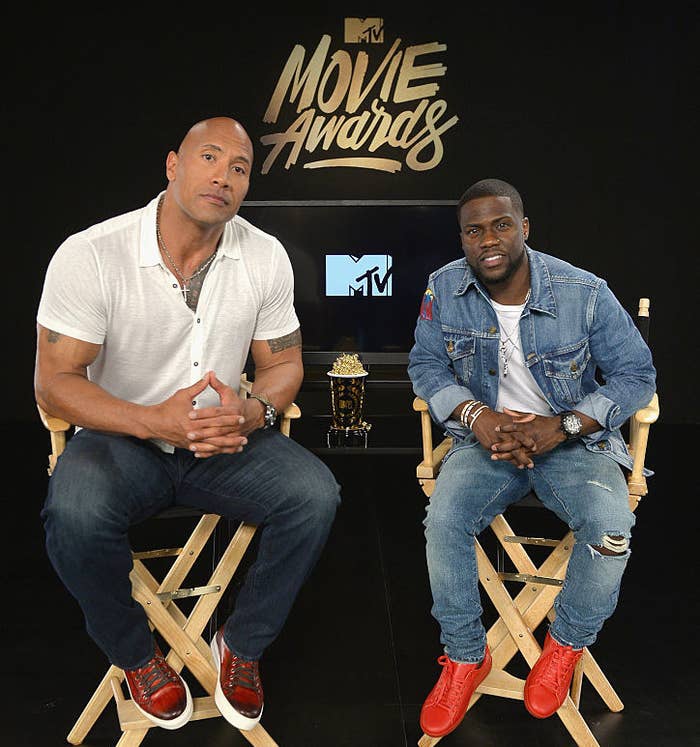 ...they've practically been attached at the hip.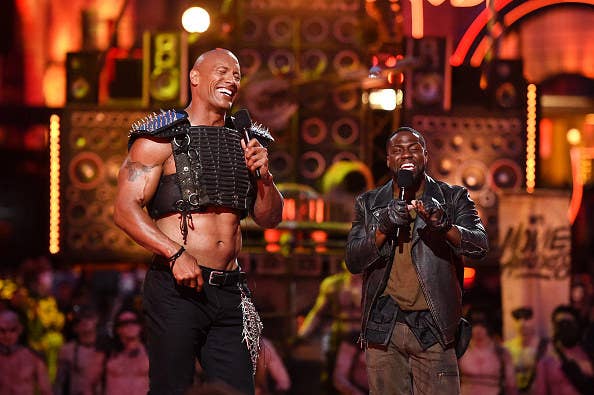 So, they did what any acting buddies would do: collaborate on a film. Dwayne and Kevin released a movie that same year called Central Intelligence.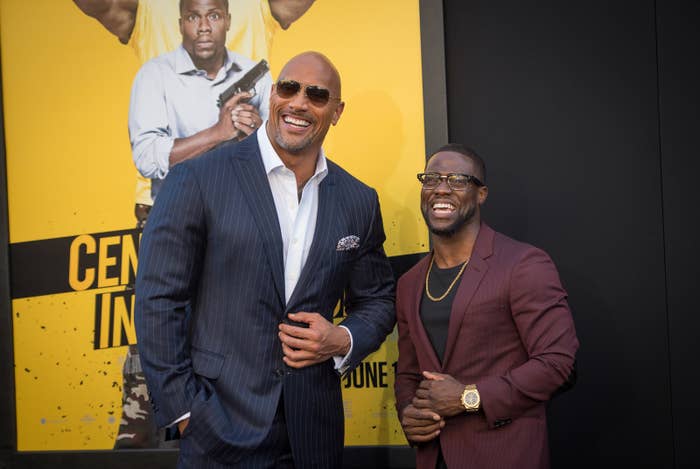 Then the Hollywood hunks decided to film another movie together, because one just wasn't enough. They're preparing to release Jumanji: Welcome to the Jungle on Dec. 20.
To take their friendship to the next level, Dwayne and Kevin began exchanging insults with each other...because if you can't playfully bash your best friend, are they even your friend?
Here are some of their best insult sessions:
11.
How Kevin celebrates Dwayne's achievements: