"Dolemite Is My Name" Is The Funniest Film I've Seen On Netflix In A Long Time
Press play!
Eddie Murphy's new biopic Dolemite Is My Name made its Netflix debut on Oct. 25 and I can't get it out of my mind!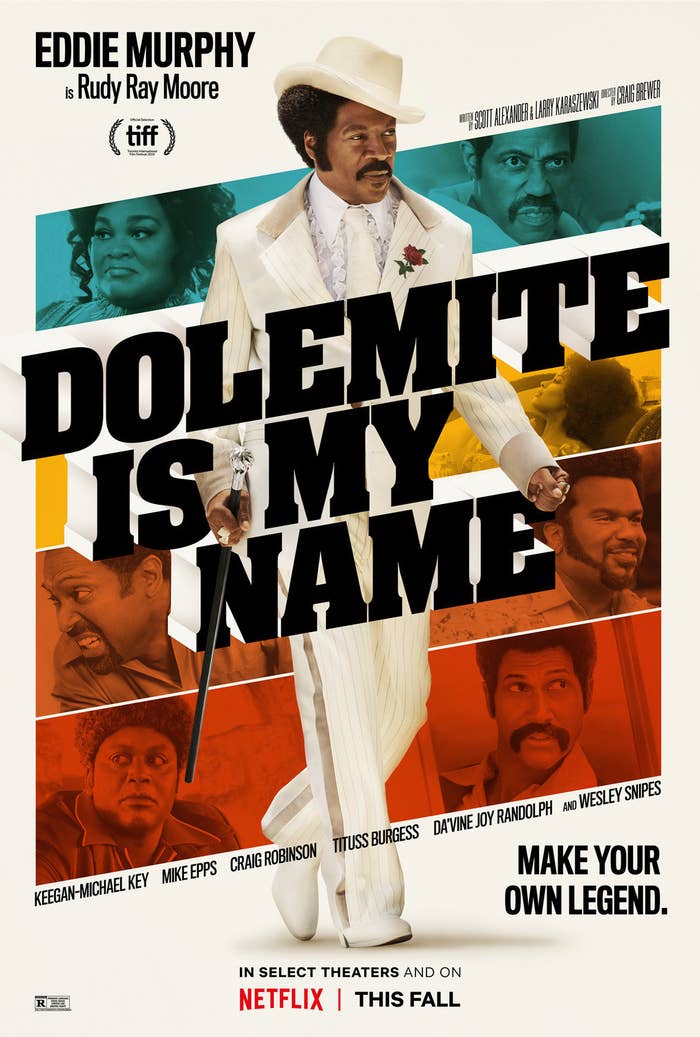 The iconic comedian portrays the life of Rudy Ray Moore, a '70s performer who adopted the persona of a smooth-talking pimp named Dolemite, and went on to make comedy records and movies as that character.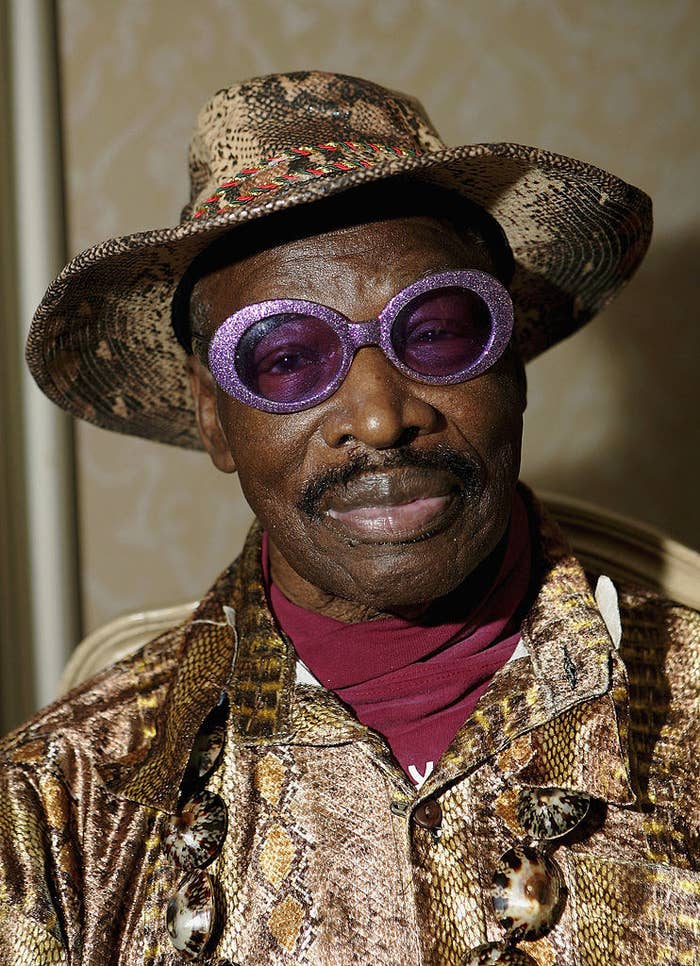 Eddie Murphy truly embodied the role of Dolemite, from his mannerisms and unique colloquialisms to his style of dress. I didn't feel like he was playing a character; I felt like he was the character.
Eddie does an amazing job of capturing both how lovable Rudy is and how raunchy Rudy's alter ego, Dolemite, is. With the odds stacked against Rudy, Eddie will make you want to root for him every step of the way.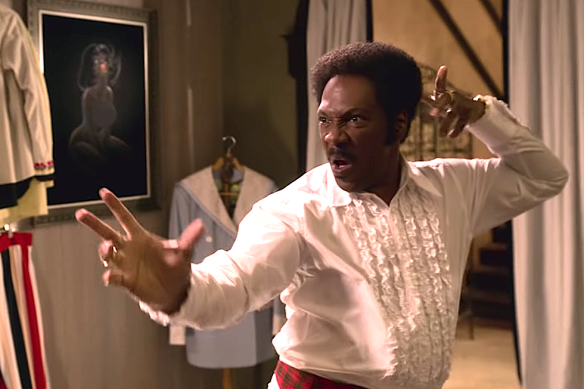 Starring alongside Eddie is a string of actors who have made you laugh throughout the years, like Keegan-Michael Key, Craig Robinson, Mike Epps, and Tituss Burgess. We also have action aficionado Wesley Snipes, who reminded fans just how perfect his comedic timing can be.
And of course, their leading lady, Da'Vine Joy Randolph. She was able to command my attention with so much ease, bringing life and raw emotion to every scene she's in.
After watching the trailer, I assumed it was just going to be a movie paying homage to the life and times of blaxploitation films. ~WRONG!~ Instead, the film ended up delivering a hilariously heartwarming tale of friendship and perseverance.
But that wasn't the only surprise — there were a few guest appearances that added a special touch to the film, like Chris Rock, T.I., Luenell, and Ron Cephas Jones.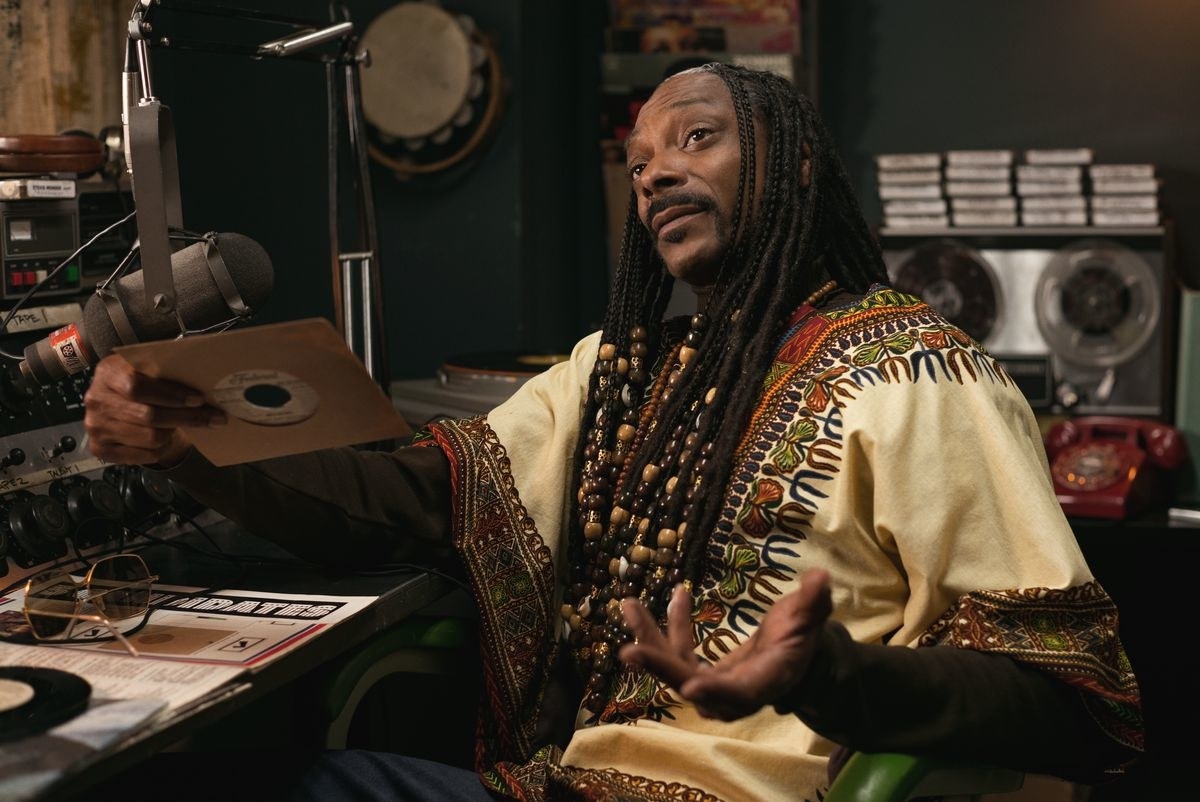 Besides the acting and the writing, you know what else brought this film together? THE FASHION, and it's all thanks to Oscar-winning costume designer Ruth E. Carter. This was a team effort and it shows.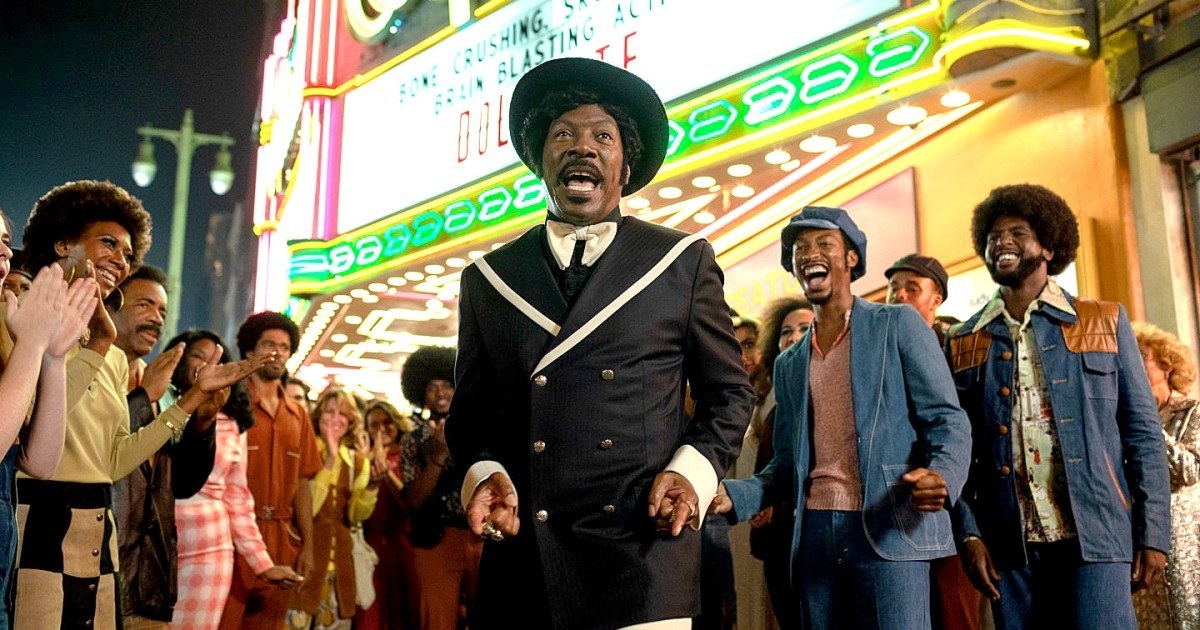 But I'm not the only one raving about Dolemite Is My Name. It received a 97% fresh rating on Rotten Tomatoes. And if all of that isn't enough to convince you to watch it, here's what other people had to say about Netflix's newest hit:
Phenomenal performances. Memorable scenes. Quote-worthy lines. Dolemite Is My Name gets 10s across the board! Check it out and let us know what you think in the comments below.