Last night, Daniel Kaluuya won the Best Supporting Actor Oscar for his depiction of Black Panther Party Chairman Fred Hampton in the biographical drama Judas and the Black Messiah.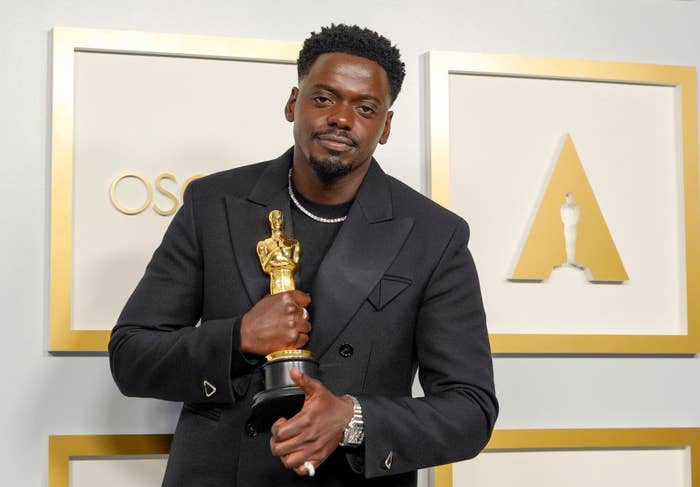 The 32-year-old British actor wowed fans both on and off screen, delivering a hilariously memorable acceptance speech that his mother is sure to remember more than anyone.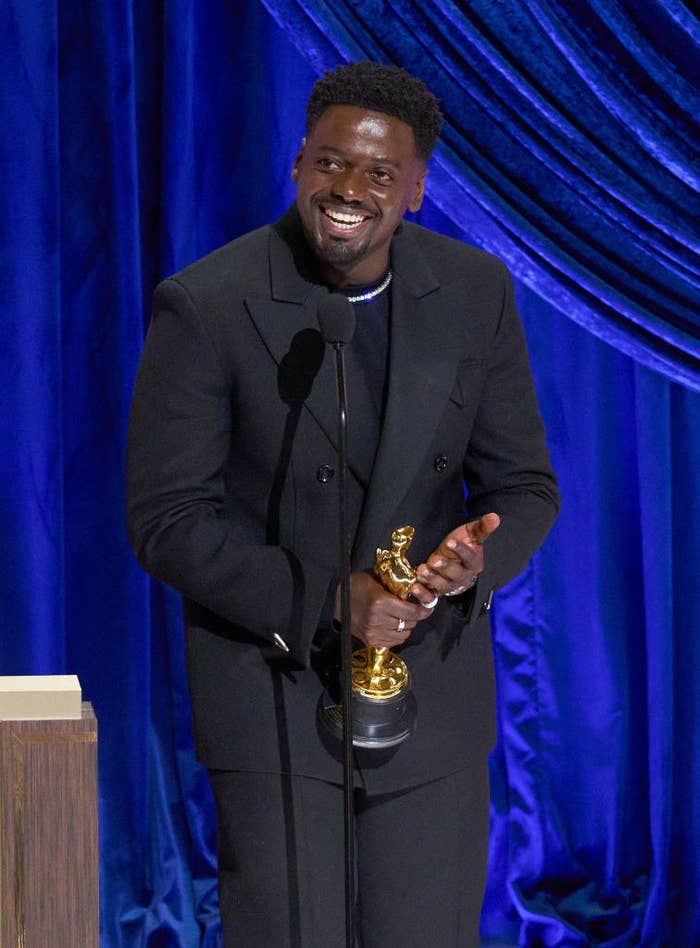 After receiving his award, Daniel headed to the press room so he could discuss his big win with reporters. Well, what should have been a celebratory moment turned into an awkward one real quick!
In a now-viral clip, HFPA reporter Margaret Gardiner appears to confuse Daniel Kaluuya with fellow nominated Black actor Leslie Odom Jr., as she asks, "What was it like being directed by Regina [King]?"
Margaret started off strong, stating, "I want to congratulate you on this. I've been following you since the beginning of your career."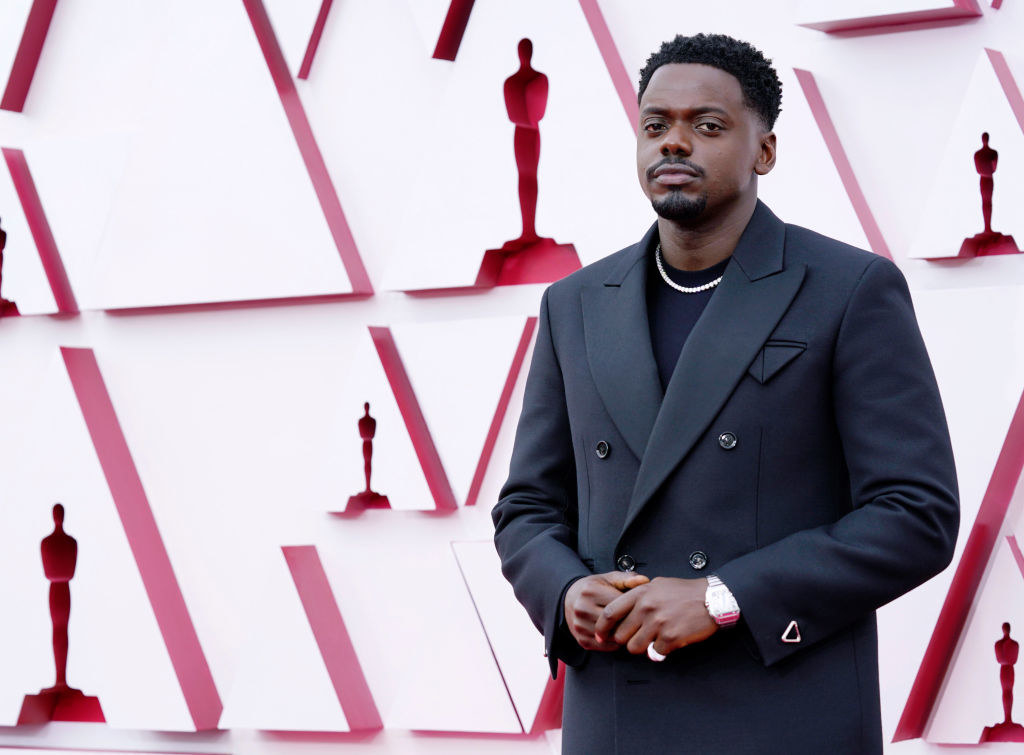 But then things went left: "I was wondering what it meant to you to be directed by Regina," Margaret continued. "And what this means for you, at this time, with the world in the state that it's in?"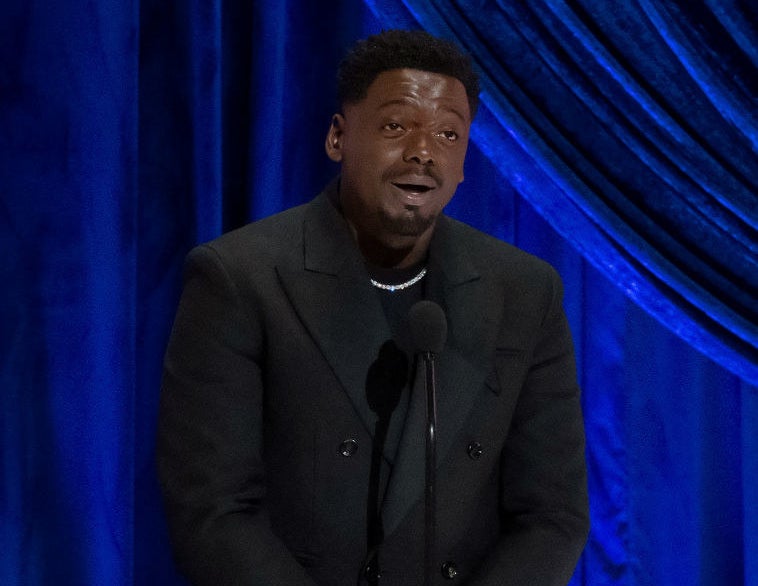 The confusion was written all over Daniel's face. To be honest, I had to play it back to make sure I heard it right. Hoping he heard her incorrectly, Daniel asked Margaret to repeat the question.
Margaret then went on to rephrase her question, this time leaving Regina out of it: "I was wondering what it meant for you to win with the world in the state that it's in at the moment?"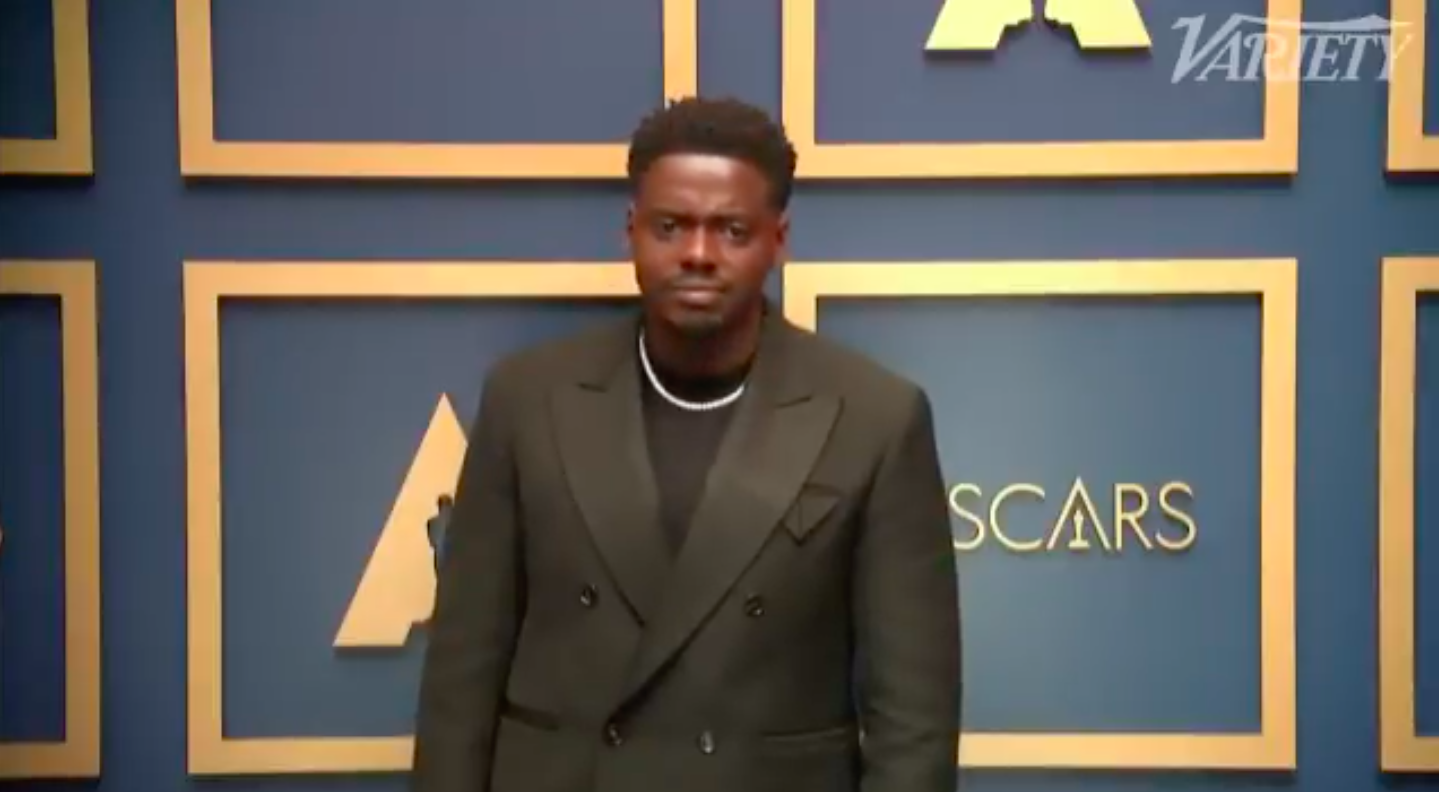 "Does it mean more for the community though," asked the reporter.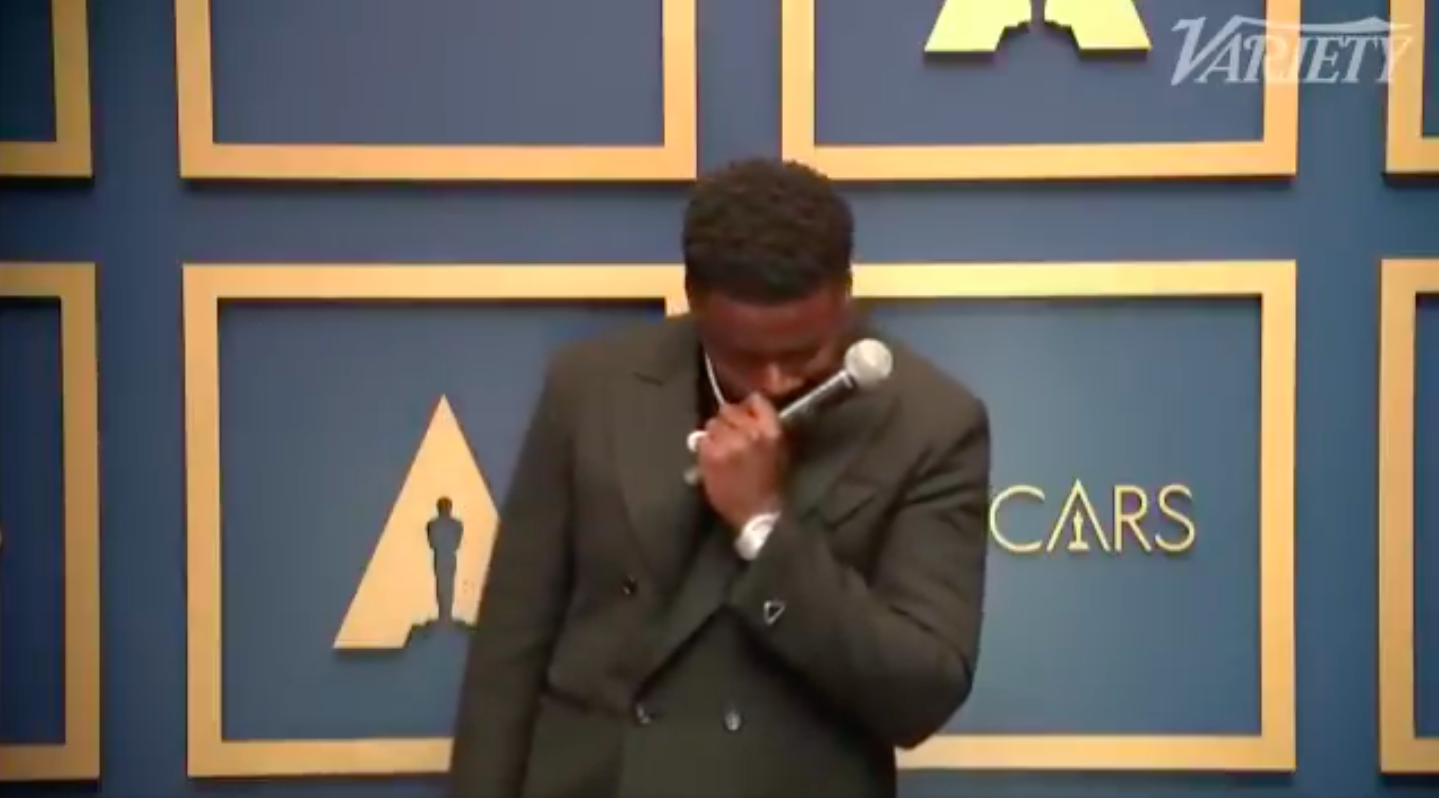 Even after he was done speaking with her, Daniel still seemed visibly shocked and disappointed by the interaction.
"WHATTTT the hell just happened?!?!" This would've been me in the reporter's face afterward.
As you can expect, the video made its way to the internet and it didn't take long for people to point out the careless mistake. When she noticed the clip going viral, Margaret addressed the situation, admitting she did not confuse Daniel and Leslie:
She went on to blame audio issues for all the confusion.
For some reason, the response still didn't sit right with me.
1) Not only has Daniel never been directed by with Regina King...
BUT
2) Why would Daniel want to celebrate his FIRST Oscar by talking about why someone else didn't win one?
While I try to make it make sense, I'm going to focus on the only Daniel and Leslie moment that truly matters...