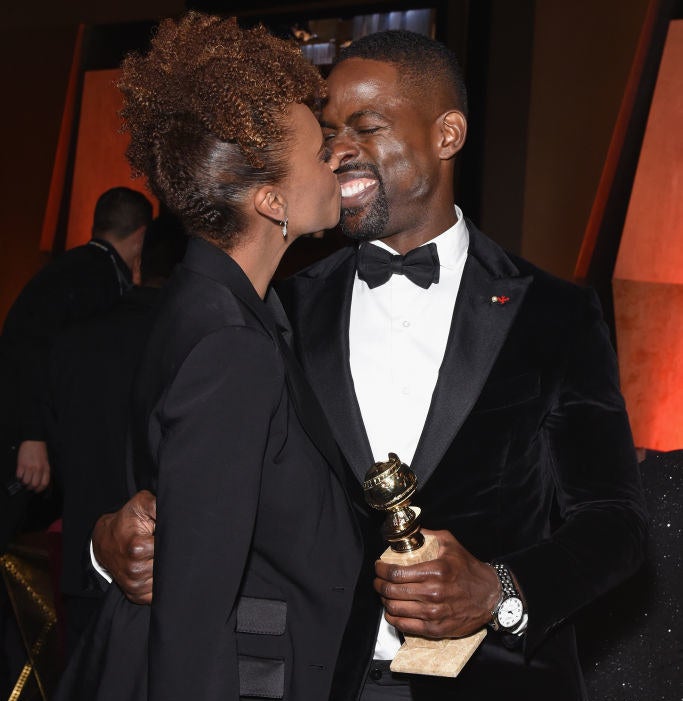 People were LIVING for it:
Well, the Fifty Shades Freed star recently stopped by The Tonight Show starring Jimmy Fallon, to let fans know what REALLY went down that night.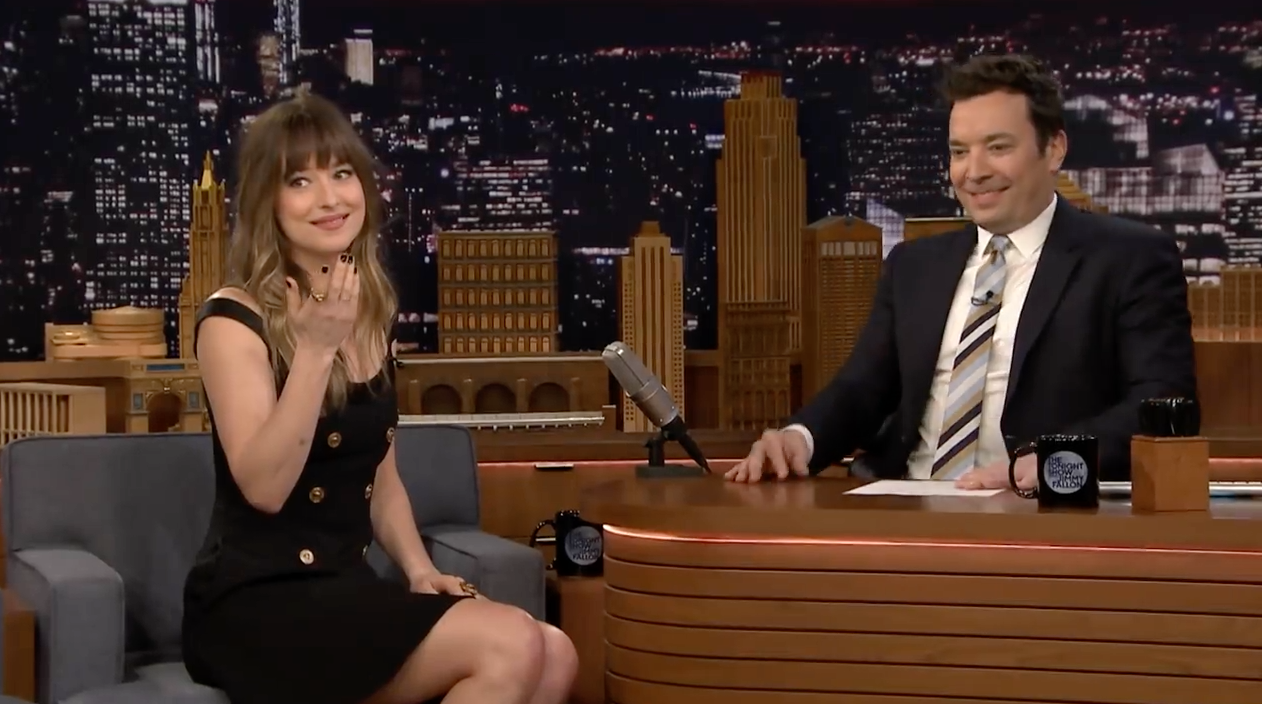 At first, she agreed with Jimmy about looking at Angelina Jolie, but then shifted the blame to someone else.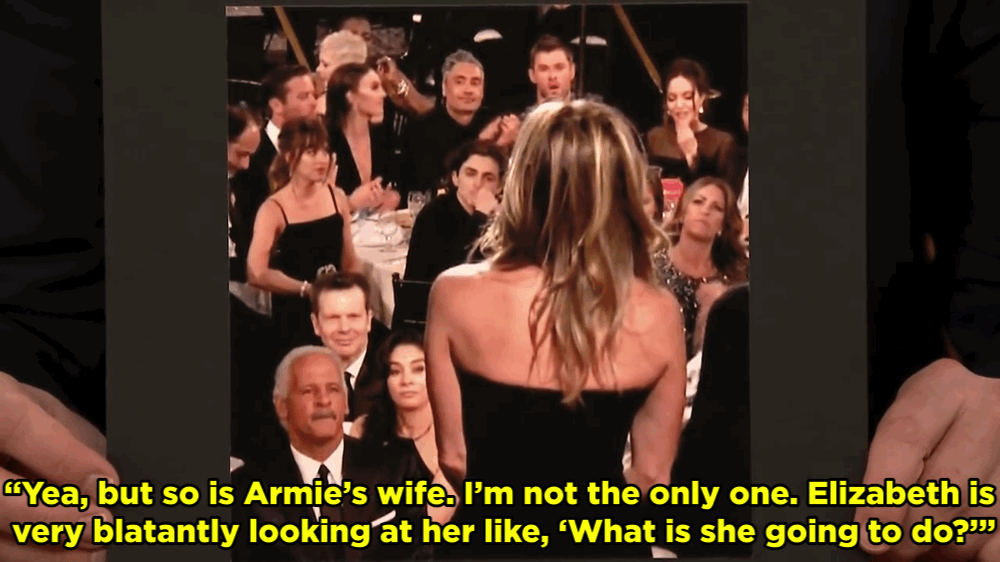 When asked what she was really looking at, Dakota revealed she was trying to take a low-key photo of the Stranger Things cast at their table.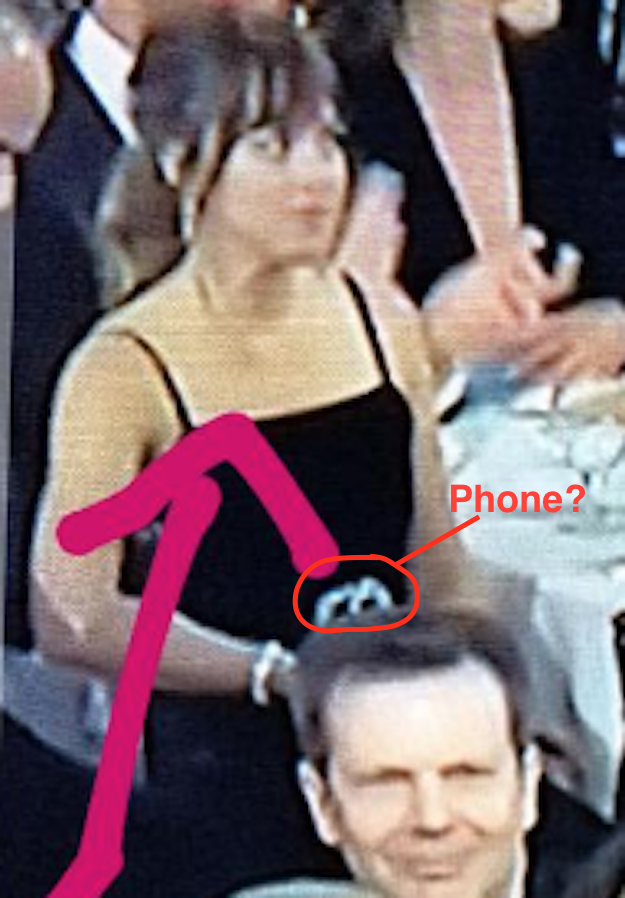 So, while we're still not 100% sure who she was looking at during this epic Golden Globes moment, we thank her for making it possible.
To hear more from Dakota Johnson's interview with The Tonight Show starring Jimmy Fallon, watch the video below.