You know what I love most about thirst traps? They happen when you least expect it.
And while I love what the men on my timeline are putting out into the world...
...some of my favorite traps come from my ladies. Remember this gem from Mariah Carey?
Who doesn't love a woman who's completely confident with the skin's she's in?! And today, I'm obsessing over Ciara!
The 32-year-old singer-songwriter showed off her ASSets in a pair of red STACI pants by Hanifa and HONEY, she was serving!!
Forget about the single serve muffins or cake, Ciara hand delivered the whole damn bakery in those red pants and damn it, she deserves some appreciation!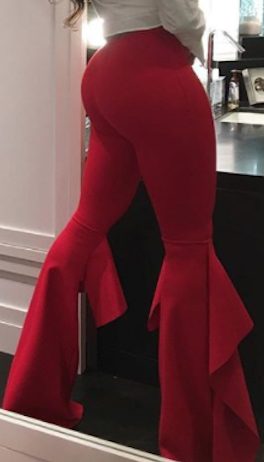 The slay was so real, she had to check HERSELF on the wall. The photo of Ciara is looking back at Ciara like, "Yeah girl, you did that!"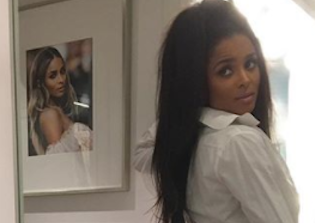 The photo of Ciara and I weren't the only ones living for this shot. Here's what her fans thought:
So from all of us, thank you, Ciara for blessing us with this photo. It's the gift that keeps on giving.