Cardi B Opened Up About Her Musical Booty And Fans Thought It Was Relatable AF
"Let it out slow"
Cardi B was having a major crisis on Tuesday, so she took to Twitter to get some advice from her fans.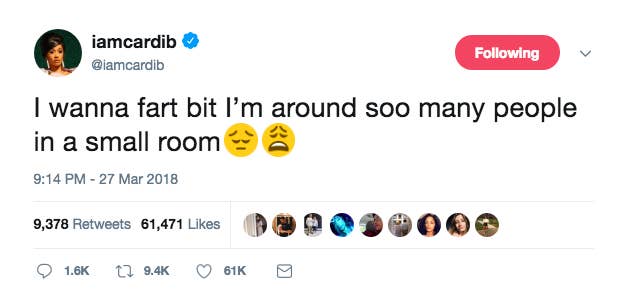 And while some may be grossed-out by her transparency when it comes to flatulence, Cardi's fans were surprisingly supportive:
One fan thought the "Bodak Yellow" rapper should ignore what people may think or smell...and just let nature take its course.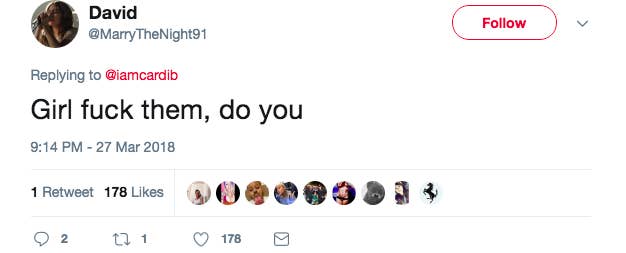 And this person assured Cardi her secret would be safe with her millions of fans.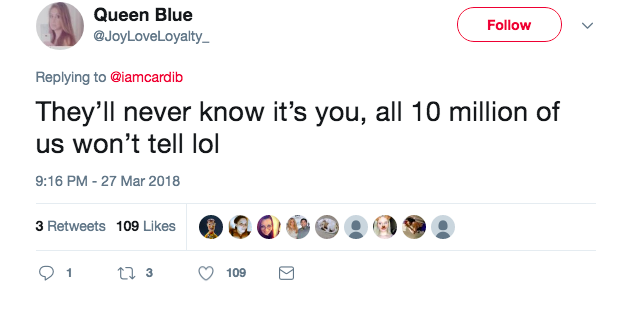 This fan wanted Cardi to be proud of her fart and watch as others embrace the smell.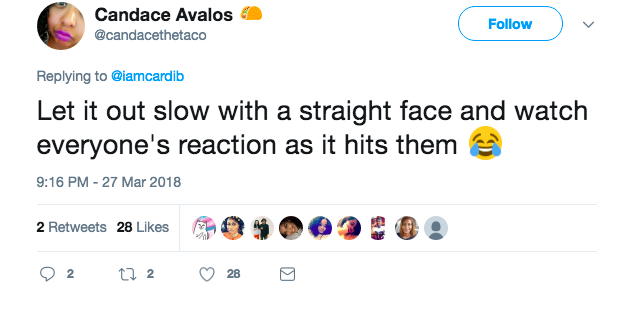 More and more people continued to encourage the 25-year-old Bronx native to let it go.
While this fan thought of a simple way to solve her dilemma.
But the best responses might've come from those who decided to rename the rapper to match her current situation: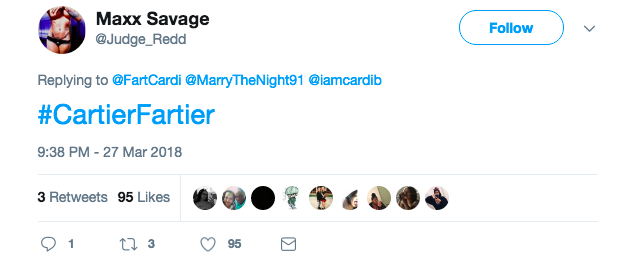 We may never know the outcome of the Gas Vs. Small Room of People case...
...but I do know that you just read a post about celebrity farts and I chose to write about it. Byeeeeeee!