Cardi B lives life unapologetically and that's why we love her so much.
The 25-year-old Bronx native isn't afraid to speak her mind, especially when it comes to people and things she cares about, like fiancé Offset of Migos.
The "Bartier Cardi" rapper has made that clear multiple times. Like here, at the 2018 Grammys.
And here, on Twitter.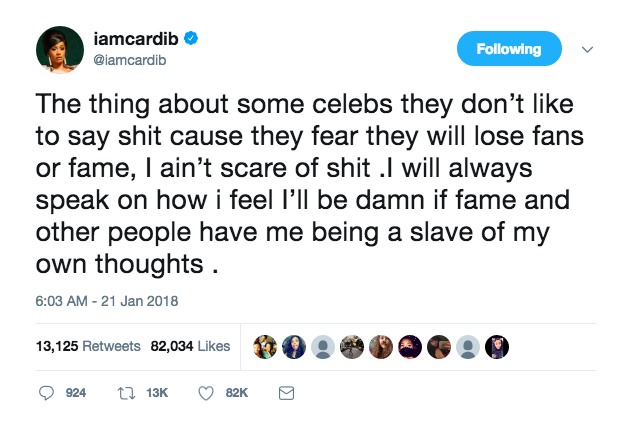 And she did it once more in her cover interview in the April issue of Cosmopolitan. In it, Cardi B explained why she's not worried about outside opinions regarding her relationship with Offset, despite the cheating rumors.
"Everybody is coming down my neck like, 'Why are you not leaving him? You have low self-esteem.' I don't have low self-esteem."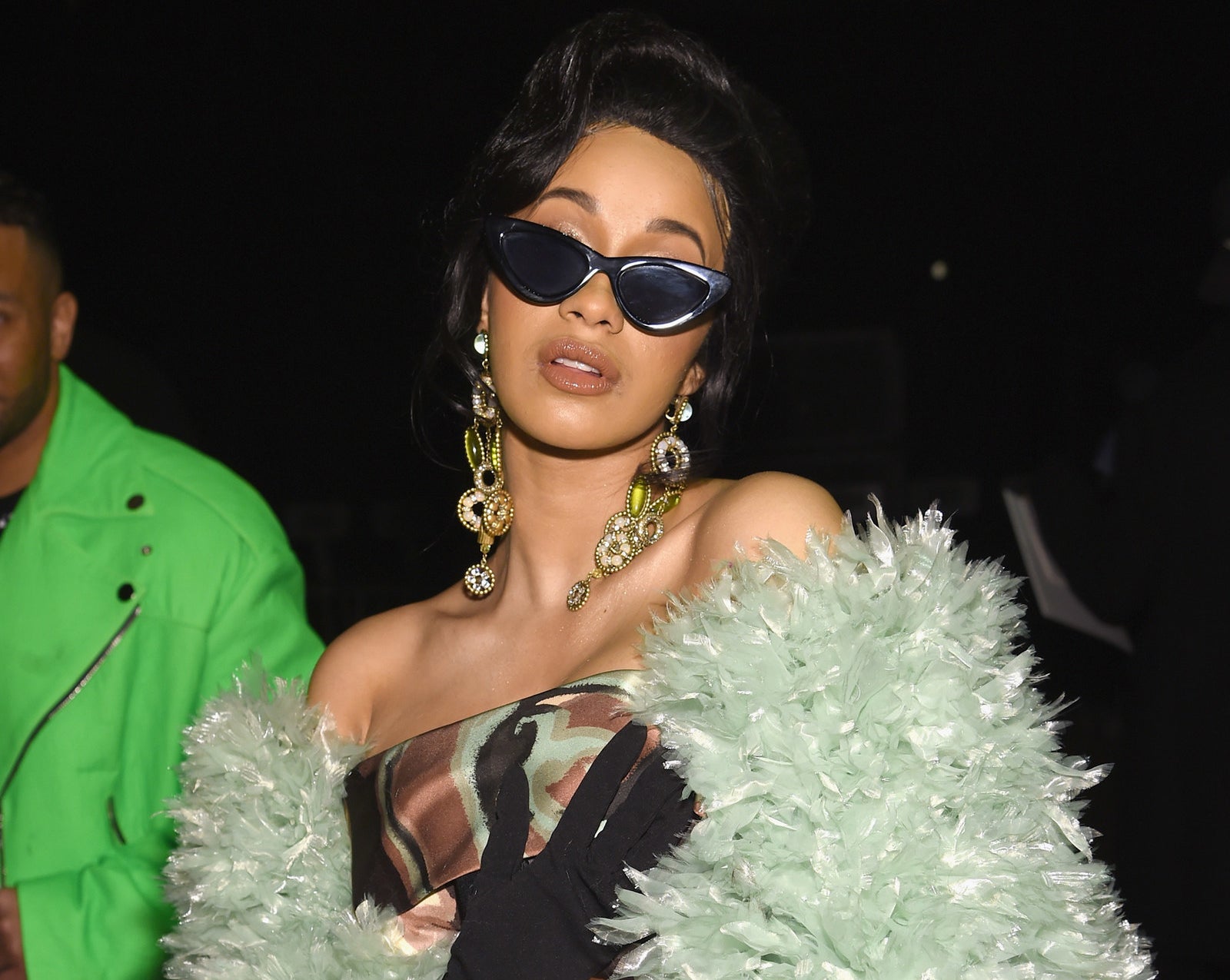 "I know I look good. I know I'm rich, I know I'm talented. I know I could get any man I want—any basketball player, football player."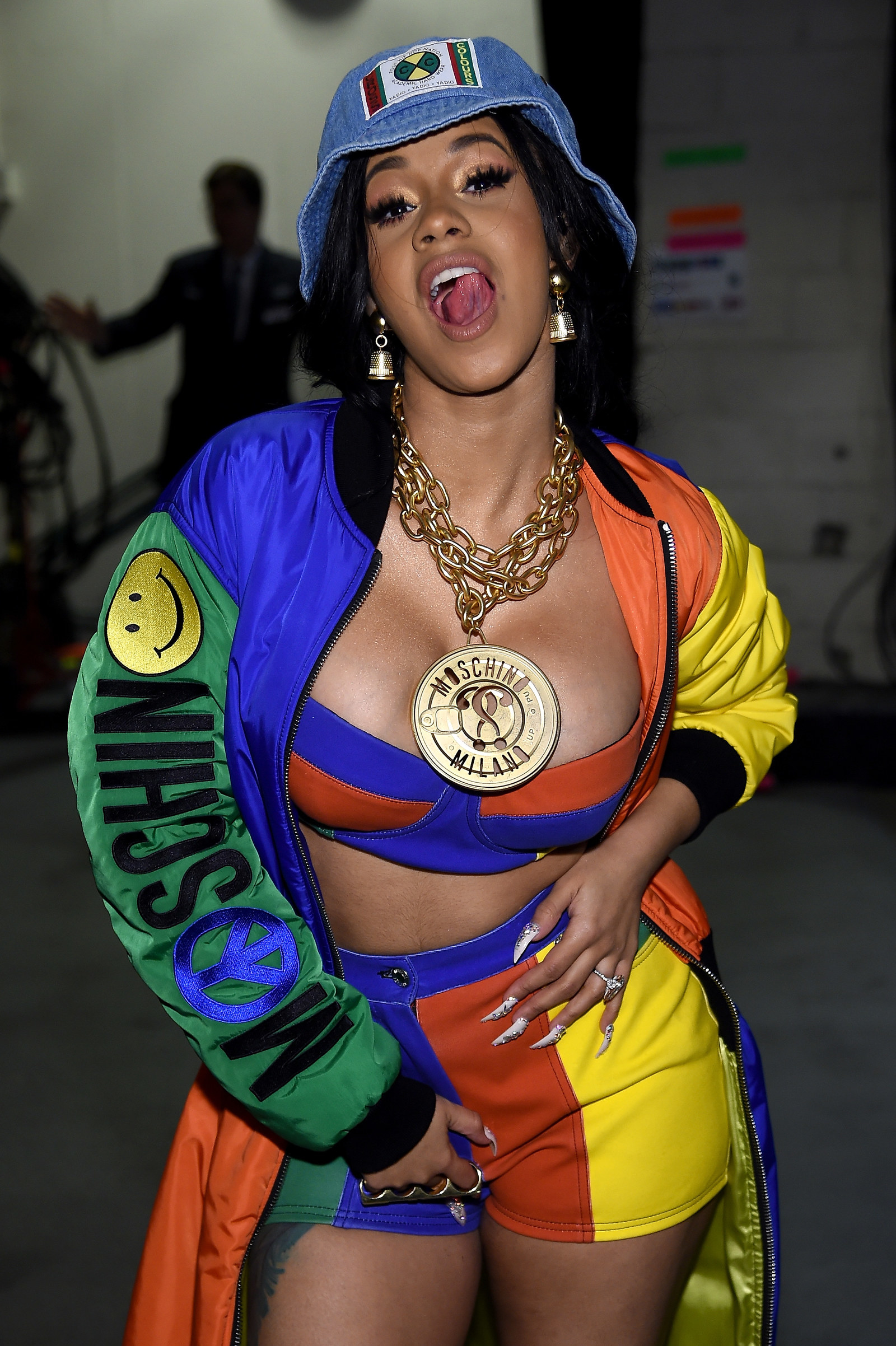 "But I want to work out my shit with my man, and I don't got to explain why. I'm not your property. This is my life."
"I'm going to take my time, and I'm going to decide on my decision. It's not right, what he fucking did — but people don't know what I did, 'cause I ain't no angel."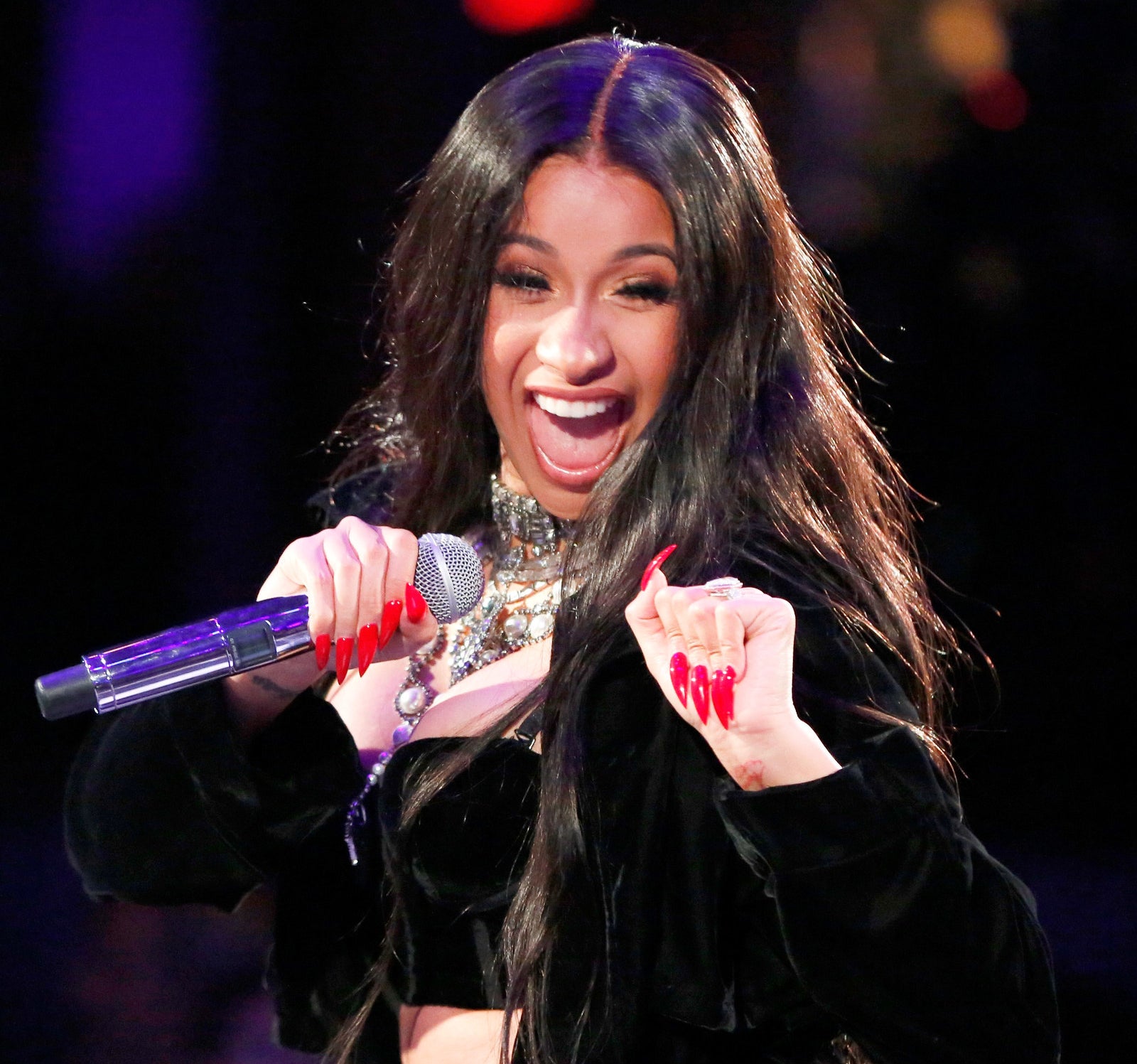 So, what she's basically saying is MIND YOUR BUSINESS...it's free.