On Monday, Cara Delevingne was honored with the Hero Award at TrevorLIVE New York.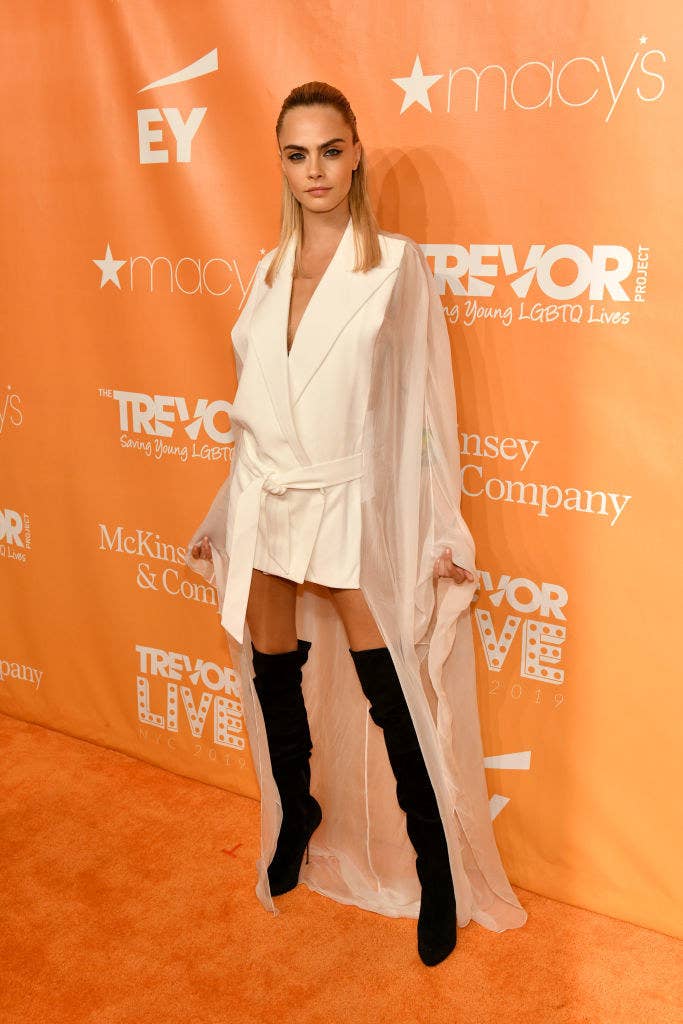 The 26-year-old actor and model has remained a dedicated supporter of the Trevor Project's mission to help put a stop to the increasing suicide rate of LGBTQ youth.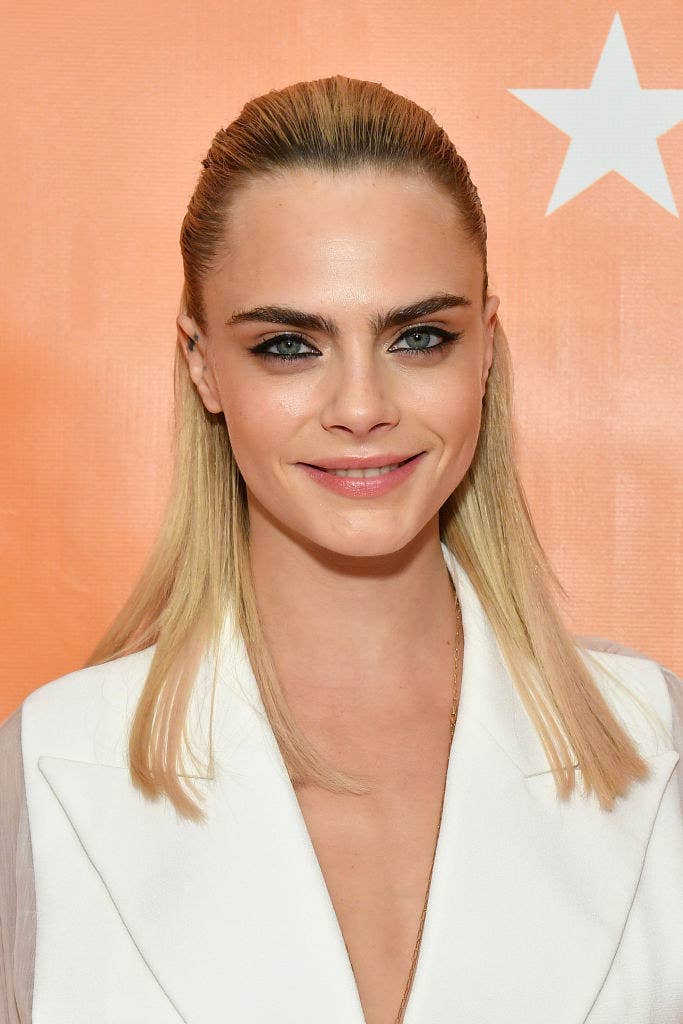 During her acceptance speech, Cara opened up about her journey to discovering her queerness and the obstacles she's faced in Hollywood from higher-ups telling her she'd never make it in the business if she opened up about her sexuality.
But Cara was also thankful for the special people in her life who have helped her to see the beauty within herself, and one of them just happened to be her girlfriend, Ashley Benson.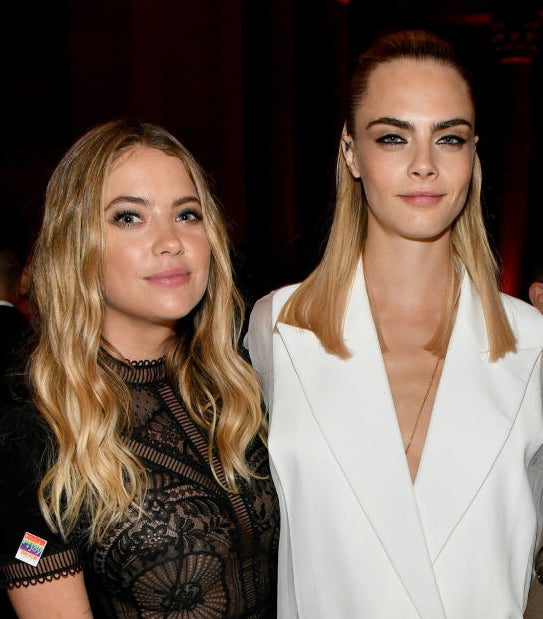 "I also have another very special woman in this room to thank and you know who you are," Cara told the audience.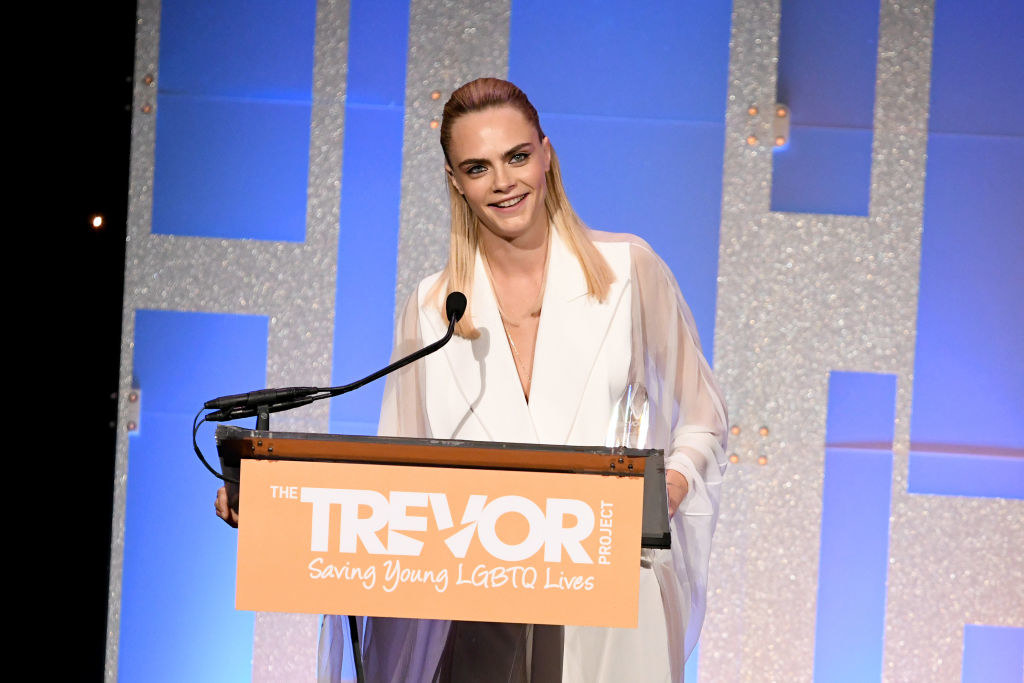 "She's one of the people who help me love myself when I needed it most and I really needed it."
"She showed me what real love is and showed me how to accept it, which is a lot harder than I thought."
Cara concluded the sweet shoutout with this message, "I love you, Sprinkles."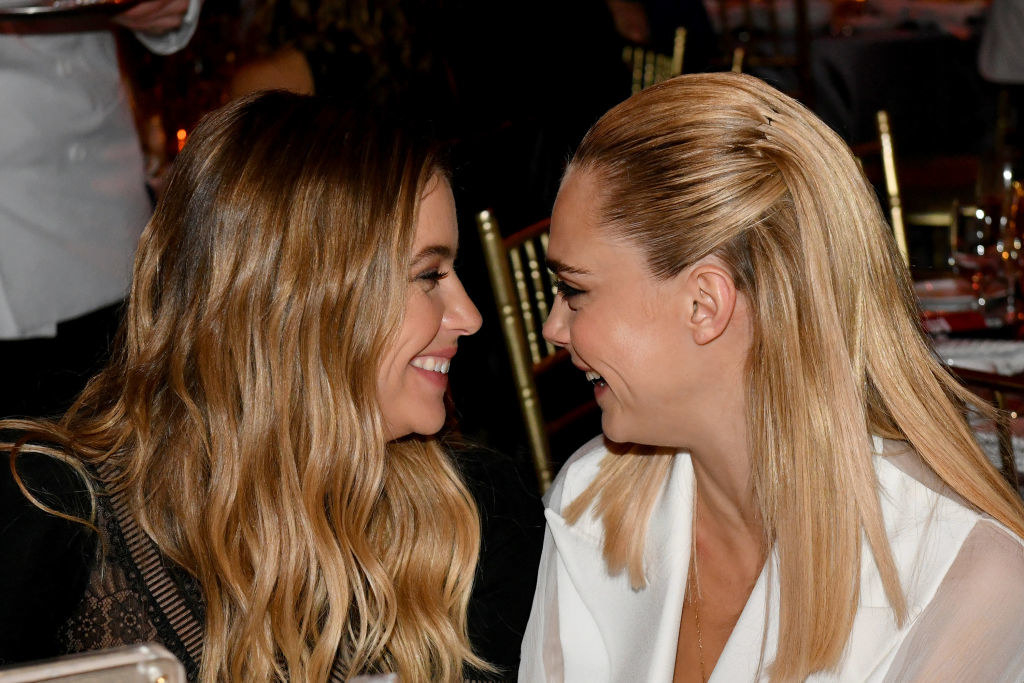 To make things even cuter, Ashley was rooting for Cara from her seat, sharing proud moments of her throughout the night.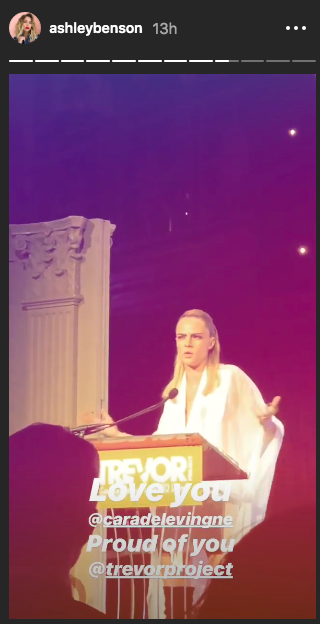 The couple recently celebrated their one-year anniversary, and to commemorate the relationship milestone Cara posted a video of them sharing a passionate kiss.
To which Ashley responded: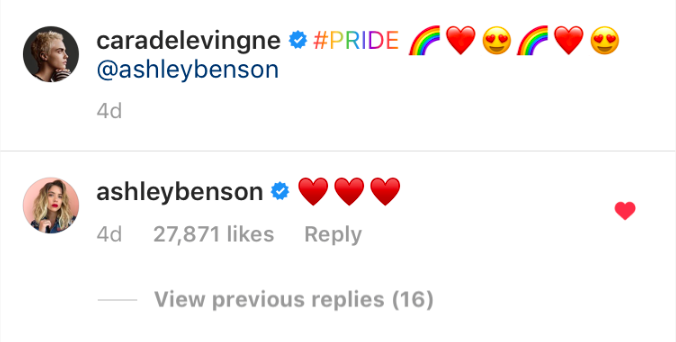 And Cara was right there to follow up, calling Ashley by her nickname.

We love a supportive couple!