It wasn't too long ago when we received our first Riverdale couple scare. Remember the W magazine mishap, when the reporter claimed Cole Sprouse and Lili Reinhart had split?
And then both Cole and Lili mocked the report in their captions for being false, while also promoting their cool shoot.
Well, get ready to have your emotions rattled again, because according to E! News, Camila Mendes and Charles Melton are officially "taking a break."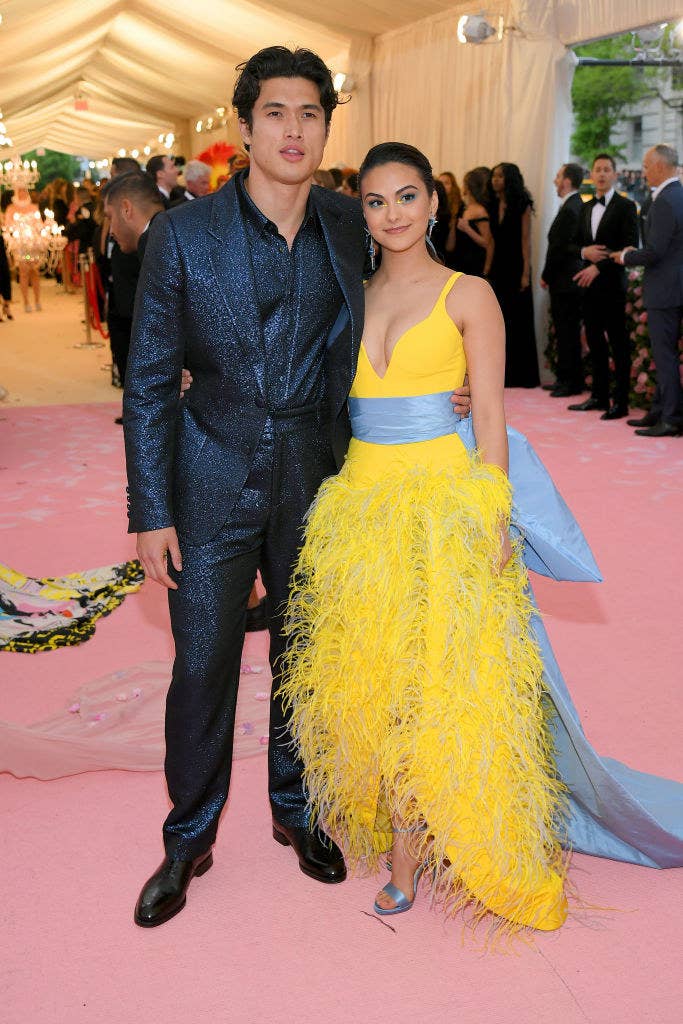 The couple, who costar on Riverdale, initially sparked romance rumors in summer 2017.
But they didn't make things official until last summer. Charmila (their official ship name) celebrated their one-year anniversary in August.
Despite that recently celebrated relationship milestone, an E! News source claims they've been separated for months.
"Cami and Charles have been separated for a few months now. They are taking a break from their relationship."
"Their relationship escalated very quickly and they are taking time now to focus on their work and themselves."
"They both have movie projects separately and it's been a lot on both their plates. Nothing in particular happened; they just both felt busy and overwhelmed and it was a lot of pressure on them."
Rumors about a potential breakup hit social media as soon as fans noticed they hadn't posted each other on their Instagrams in a while. The last photo with Camila that Charles posted came in the form of a cast photo on Oct. 29...
Neither Camila nor Charles has confirmed the breakup, but if it is true, at least we'll still get to see them together onscreen every Wednesday.