Camila Cabello won big at the MTV EMAs on Sunday, racking up awards for Best Artist, Best Song, Best Video, and Best U.S./Worldwide Act.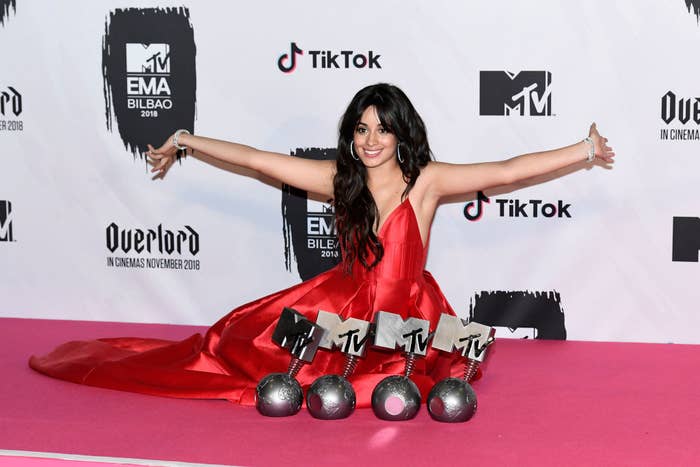 But she took one major loss when she decided to wear her hair in a high ponytail, because it was causing her so much pain.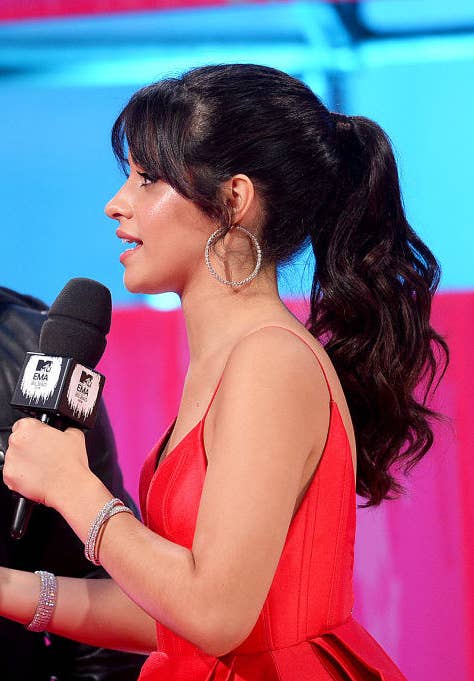 So much pain, that the "Havana" singer swore to never wear the hairstyle again.
She even joked about the different moods she experienced from when her hair was up versus when she took it down.
Ultimately, Camila decided to consult with the high ponytail queen herself, Ariana Grande, to get some perspective.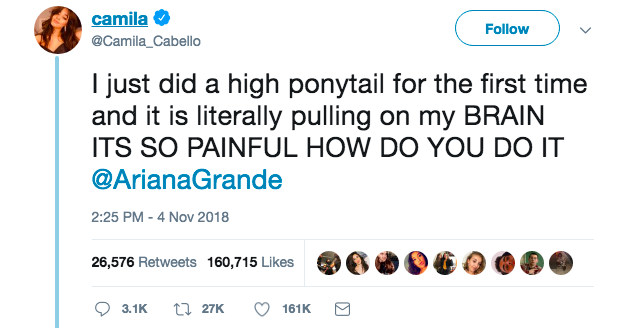 And Ariana quickly let her know the feeling was definitely mutual.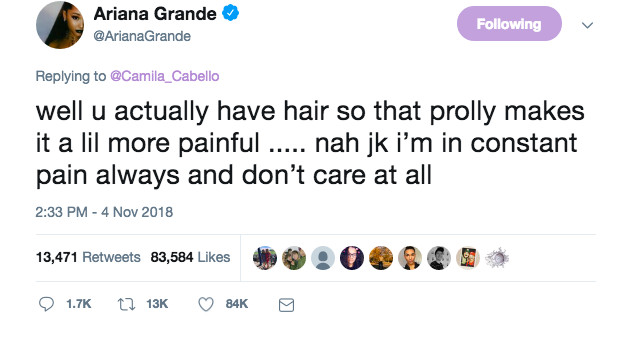 At that point, Camila couldn't take it anymore and let her tresses down, while playfully quoting Ariana's new single "Thank U, Next."
Unfortunately for Ariana, she's pretty much numb to the high pony pain, from wearing them so much...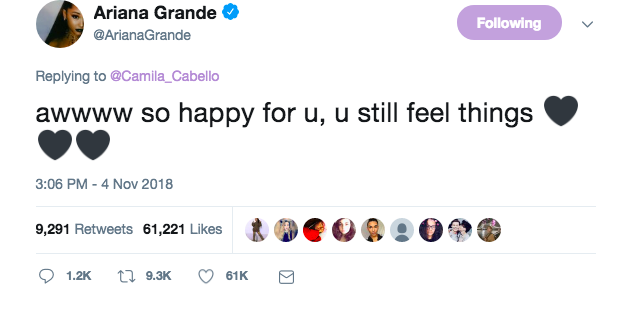 ...which made her both cry and smile.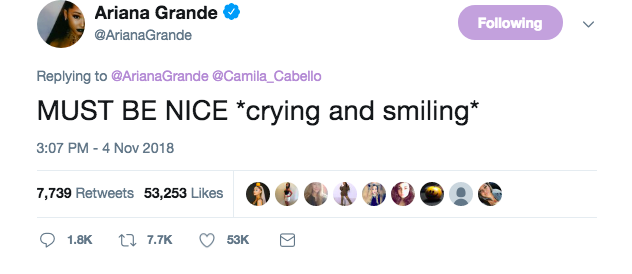 But maybe this won't be the last time Camila wears her hair like this...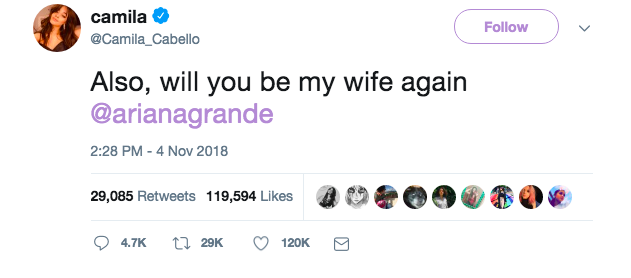 ...maybe a future collaboration will bring their long lost ponytails together again.