Need something to pull you out of your Monday blues?
Well, we know just the thing to put a smile on your face: good music. We all know Bruno Mars has the power to even get your stubborn old grandma on the dance floor with his songs.
But his latest single "Versace on the Floor" has me daydreaming about a significant other that I don't even have.
The 31-year-old Hawaii-born artist called on Zendaya to star as his leading lady for the " Versace on the Floor" music video and it's giving me ALL THE FEELS!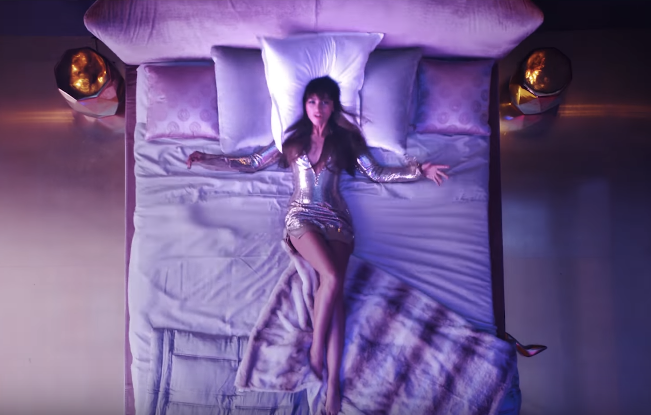 Just look at the shout outs they gave each other:
In the video, Zendaya and Bruno are neighbors with an undeniable attraction to each other.
But they haven't acted on their feelings yet. A little mystery never hurt anybody, right?
So, Bruno places his talented fingers on those piano keys and begins to work his magic.
He then begins serenading my soul (and hers). A sound she ultimately can't resist.
Like any great song, Zendaya managed to escape her body and become one with the melody.
And the 20-year-old triple threat (actress, singer, and dancer) looked damn good doing it!
And yes, her Versace dress does end up on the floor by the end of the video.
But what I love most about this video is it's not hypersexualized and neither are the lyrics. It's all about romance and feeling good.