"The Bobby Brown Story" Aired Last Night And Twitter Had A Lot To Say About It
"Bobby ain't even 50, y'all. He lived at least five lives. Jesus!"
Last night, BET aired part one of The Bobby Brown Story starring Woody McClain as the iconic bad boy of R&B, Bobby Brown.
And babyyyyy, it was A LOT to take in!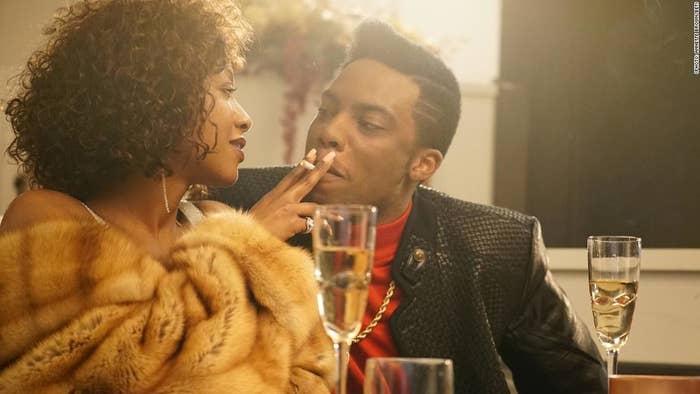 In the first installment we got to witness the making of Bobby Brown, the solo artist...
...his relationship with the late Whitney Houston...
...a deep dive into his drug use and much, MUCH more.
But with all of that packed into a 2-hour special, you know fans had a lot to say.
Whether it was trying to digest all the information they just watched...
...noticing the movie hints at Robyn Crawford being more than just a friend to Whitney...
...still picking up your jaw from those Janet Jackson scenes...
...finally understanding Bobby lived one hell of a life...
...preparing yourself for the deaths to come in part two...
...or realizing Bobby was the epitome of "no fucks given."
But the overall consensus was this:
Fans, including myself, are already counting down the hours until part two of The Bobby Brown Story airs tonight at 9 p.m. on BET.