To celebrate the release of Marvel's new action-packed film, Black Widow, I sat down with star O-T Fagbenle to discuss his role as Rick Mason, a former S.H.I.E.L.D. agent and a romantic interest of Natasha Romanoff/Black Widow (Scarlett Johansson). We discussed everything, from his favorite scene that was cut from the film and what Scarlett and Florence Pugh are really like behind-the-scenes, to creating a history-making show called Maxxx and preparing to play Barack Obama alongside Viola Davis.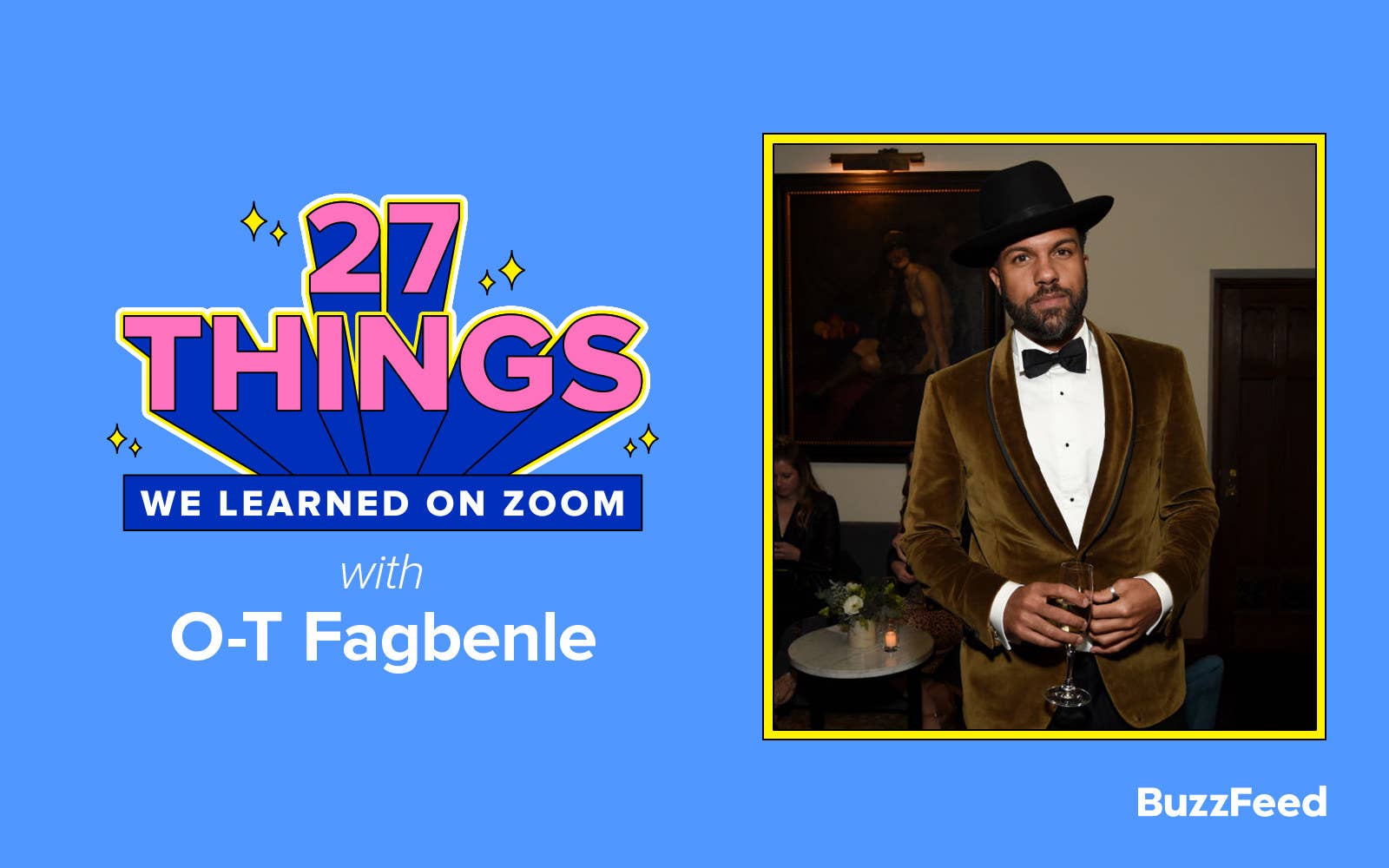 1. What attracted you to the role of Rick Mason in Black Widow?

To be honest, Cate Shortland, Scarlett Johansson, and the lovely Florence Pugh. Getting to work with wonderful, talented people like that is always what attracts me to a project.
2. Were you already a huge Marvel fan before learning about the role?
I am definitely a Marvel fan! There are so many of their movies that I love. They're on my "Best Films of All Time" list.
3. Who are your top three Marvel superheroes?

Black Panther — I just go down the list of the wonderful performances in that movie. I'm also a big fan of the movie Logan, the Wolverine movie. I really loved that movie and all the characters in it. Oh, and Deadpool!

4. What was the audition process like for Black Widow?
You know what? The audition process was funny, because my character was very different. The character I auditioned for was very, very different. I had a different accent and everything. Then the character changed and Cate liked me, so I thought I'd have to audition again. But she was like, "Nah, just come" and I was like, Alright, sure, okay." The funny thing is there was a time I didn't think I'd be able to do it. At the time, I was writing and directing my own TV show called Maxxx on Hulu. It looked like there was going be a clash and I'd have to decide which one I'd be able to do. Luckily, they managed to make it happen, so I got to do both.

BuzzFeed: Wait, let's rewind. Are you saying you went out for a different role initially?
I don't know how much detail I can get into, but I'll just say the role was very, very, very different.
5. [Laughs] Okay, I'll take your word for it. You mentioned your show Maxxx. You made history by becoming the first person to ever star in, write, direct, executive produce, and compose an opening episode of a network series! What was it like to earn that accolade?
It's a bit bizarre, really. I'm surprised no one has done it before. The show was so quirky and fun, so getting to have my fingers in all those different pies, to be able to write some music for it and to be able to get some great celebrity cameos was amazing. I got a Backstreet Boy, Kevin Richardson, God bless him — he did a cameo in it. We actually filmed a cameo with Kelly Clarkson, which never made the final cut, so if we do anymore of Maxxx, maybe we'll bring Kelly back in. But yeah, to do all those parts helped create the vision of the show. I also got to work with my brother, Luti Fagbenle, who's just a genius of TV making.

6. Yes, we need that Kelly Clarkson episode! Okay, let's get back to Black Widow. Which scene are you most proud of?
I love all the scenes, but there was a scene right at the beginning of the trailer, where Scarlett and I lay down in bed together. We had quite an intimate conversation, but they cut it from the movie. The scene is out there somewhere, but yeah, that was one of my parts of the movie to shoot.

7. What's something you learned about Scarlett and Florence behind the scenes that might surprise fans?
They're hilarious! They've got a bit of a naughty sense of humor, especially Scarlett, and Florence is absolute jokes. They're just both so silly.

8. Who broke character the most while you all were on set?
I don't know, because they're all really professional and really good. The first time I met David Harbour on set, he was legitimately scary [laughs]! I was like, "Hey bro," and he was just in the zone. I think he might be your method-acting dude, because he was really intimidating.
9. You're also starring in the upcoming Showtime series The First Lady as President Barack Obama. What kind of research did you do to prepare for this role?
I mean, all the research [laughs]! I read all his books, again, then I read Michelle Obama's book. I watched documentaries on them, and then I spent hours and hours on YouTube. I just did lots and lots of research. I feel like I know more about Barack Obama than anybody should know.

10. British actors being tapped to play African American historical figures has been an ongoing, controversial topic of discussion. Did you feel any pressure about accepting this role because of the discourse?

No, honestly, I've turned down roles that were somewhat connected with that. Barack Obama was somewhat different for me, because he has an African father, he's a derivative of slaves like many African Americans, and he lived abroad a lot when he was a child. A lot of those things resonate with my personal experience, so I thought, this actually is an example of a character where I do think I have something personal to bring that story that many actors may not have.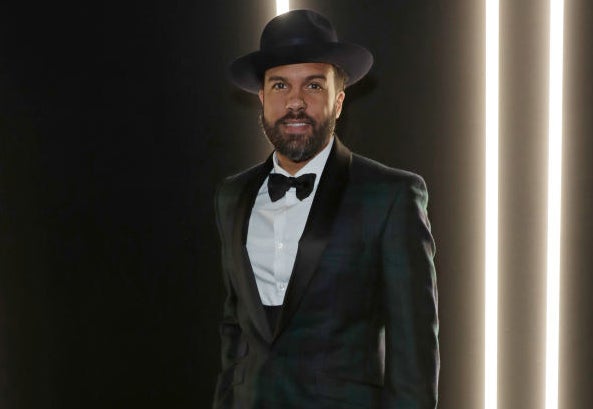 11. Did you get to consult with the former president or the former first lady about any of your scenes?
I tried, but he wasn't having a bar of it. Which, in the end, I thought kind of worked to my advantage because if you're doing a biopic, no one just wants to know the glossy details, we want to know what's under his fingernails! He's like the most perfect guy, so what's wrong with him? So, not getting to talk with him kind of allowed me to show other sides of him, that if I'd met him — the most charming man in the world — that I would have just been like, "No, I'm just gonna make you look perfect all the time [laughs]." Doing it this way, we get to see a bit more of a human side of Barack...I hope.
12. Speaking of his charm, you star alongside Viola Davis, who portrays Michelle Obama. Michelle and Barack's playful and loving relationship has always been admired by the public. What were some things you and Viola did behind the scenes to ensure their bond was really seen on screen?
I feel like we just got really lucky, because Viola and I, we really get on. There's a natural chemistry there. I gotta tell you, it's been so fun. We sing together off set, we crack jokes, we debate, we get into politics — Viola is smart as hell and very opinionated. It's just been a magical experience. She's a magical woman.

BuzzFeed: I love that! Do you have a release date for us yet?
Can't let the cat out of the bag! That's above my pay grade [laughs].
13. Your other show, The Handmaid's Tale, returned this year with another emotional season. What was it like for your character to finally reunite with June?
Wow, it was emotional, to be honest. The writers have done such an amazing job of making it so nuanced, dealing with all the complex issues in the show. So yeah, it was definitely emotional.
14. Okay, now let's get into the rapid-fire questions: What's one role fans would be surprised you auditioned for but didn't get?
I auditioned to play a priest in Angels & Demons, the sequel to The Da Vinci Code. No one's really going to be surprised about that [laughs]. Let me see, what else? You know what, I audition so little because there's so few things that I really, really love. And then luckily, the ones I really love, often go my way.

15. Is there a movie or TV show that made you want to become an actor?
I was really inspired by theater. I got to see the great David Harewood do Othello on stage, and that was really inspiring. It was the theater that brought me into this world, and then doing TV and movies was kind of ancillary to that. I never even expected to go into TV and movies, I just wanted to be a theater actor.

BuzzFeed: Will you be making any returns to the stage?
Funnily enough, the last time I was on stage I was doing Ma Rainey's Black Bottom, which Viola Davis later starred in on film. But as of right now, I don't think so. Writing and directing is taking up so much of my time now, but I'm in love with the theater stage, so hopefully I get a chance to go back.

16. What TV shows are you binge-watching lately?
Oh my gosh, I have to go and check my apps to figure out what I'm watching right now [laughs]. I just finished watching I May Destroy You, and Michaela Coel is so extraordinary!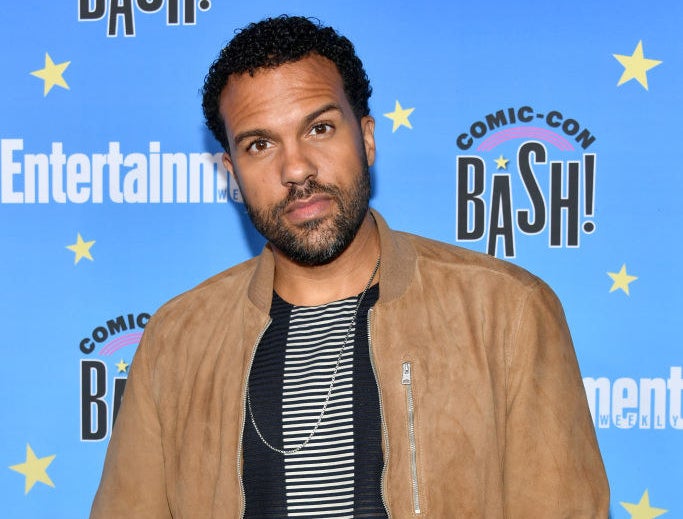 17. Have you revisited or picked up any new hobbies during the pandemic?
I have a charity called the ABC Foundation. We mainly work to help give young women in Zimbabwe access to tech training. I've been doing a lot of work with them. We've also built a basketball court in Tanzania, so the youth there can have access to sports.

18. Who was your childhood celebrity crush?
Viola and I were just talking about who our childhood crushes were [laughs]. The oldest sister in Fresh Prince was my celebrity crush [referring to Karyn Parsons, who played Hilary Banks].

19. Who have you been the most starstruck by?
There's this French actress called Juliette Binoche, and the first time I did a movie, she was in it. My throat just closed up. I didn't know what to say. It was a bit embarrassing [laughs].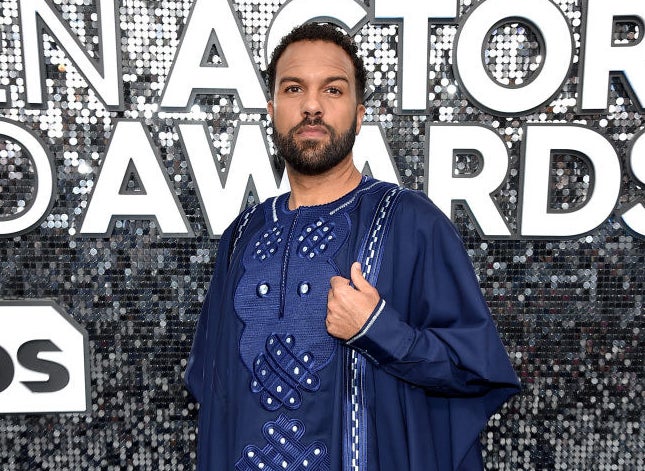 20. What's your favorite thing to do in between takes on set?
Sometimes I start acting the scene before they say "action," just to kind of work into it. I remember when we were doing Black Widow, Scarlett and I were going into a scene where we were supposed to be going at each other a little bit. So we started improvising before they started to call action. And I remember people being around like, "Are they having a real argument?" But we were really just improvising, going into the scene. She was so fun like that...so ready to improvise, so ready to bounce things off of each other.

BuzzFeed: Did you get to improvise a lot in the film?
I mean, we had a great writer, so we mostly stuck to the script, but I threw in an improvised line every now and then.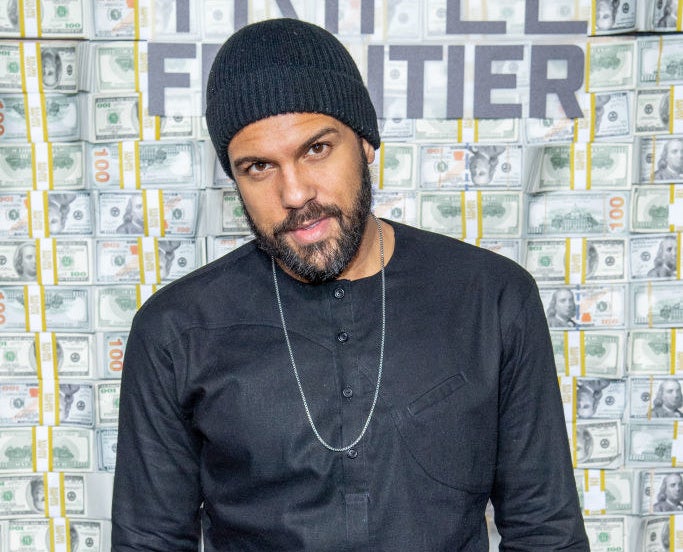 21. What's your go-to coffee order?
An almond milk cappuccino.
22. Favorite curse word?
[Laughs] I'm going to murder it because I can't do the accent properly, but I like bombaclat, the Jamaican word. It's disgusting, but somewhat satisfying.
23. If you had to eat one meal for the rest of your life, what would it be?
Eba and some okra stew.
24. What's something on your bucket list?
I want to revolutionize virtual reality, narrative storytelling. So that's something I want to cross off my list. I've been developing different ideas on how to tell stories through virtual reality, because I don't think we've figured it out yet. We've figured out gaming to some extent, but storytelling, I've got some ideas for that.

25. Who's the last celebrity you texted and what did it say?
The last celebrity I texted was Sandra Oh and I was giving out all the tea [laughs].

26. Who is your dream actor to work with?
Oh my gosh, the list is so long! Meryl Streep — she's maybe one of my favorite actors of all time. I would love to work with my good friend Nonso Anozie. Who else would I like to work with? Matthew McConaughey might be a good person to work with. Mahershala Ali — I would definitely love to work with him. And Tarell McCraney, who's a friend of mine and a writer. I'd love to do one of his projects.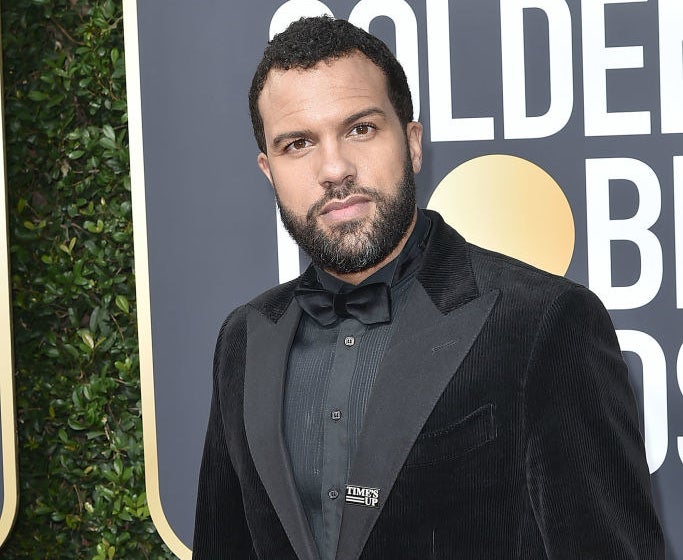 27. Describe a perfect day for O-T Fagbenle.
A perfect day would definitely involve my family. I'm very close to my family; my siblings, my little nieces and nephews. There'd probably be some basketball and a section of about three hours where I'll just keep that private [laughs]. Honestly, it would really just include playing games with family. I just love family time.

Be sure to check out Marvel's latest film, Black Widow, in theaters now, and streaming on Disney+ premiere.