From the sweet dedication to our fallen hero, Chadwick Boseman — the original Black Panther/T'Challa...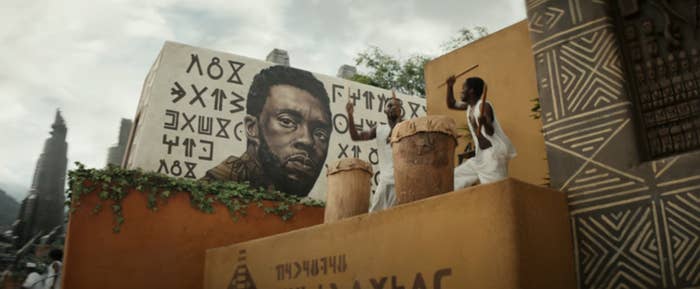 ...to the introduction of new characters like Namor, also known as Sub-Mariner, who's played by Mexican actor Tenoch Huerta, there's a lot to look forward to.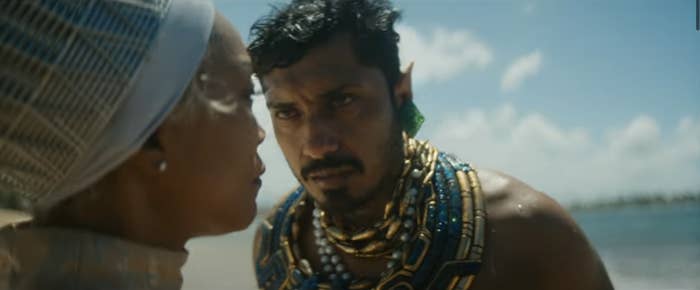 But one of the biggest shocks came at the end of the trailer, when a character is seen rocking an entirely revamped Black Panther costume.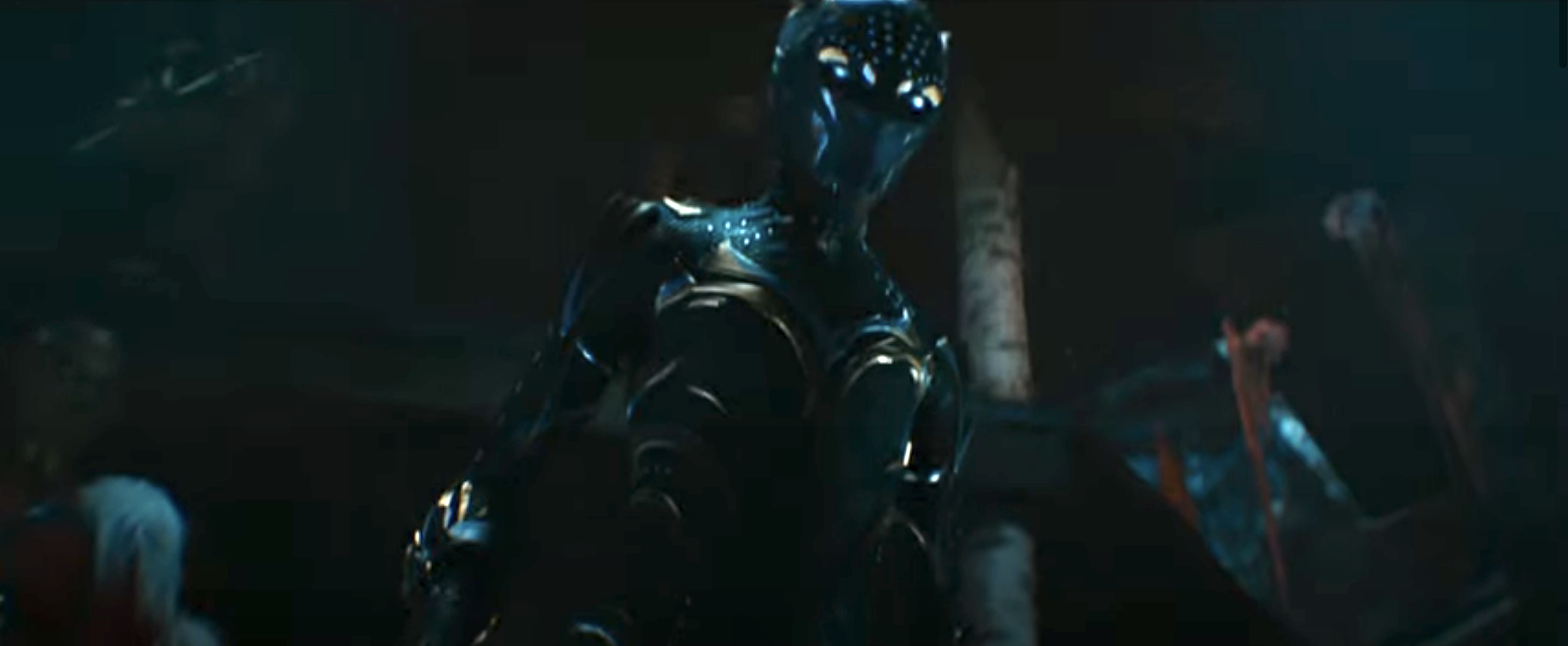 And many people think the reins have been passed on to none other than T'Challa's little sister, Shuri, played by Letitia Wright. One big clue that led to that conclusion was the tribal dots on the mask. They're similar to the ones on Shuri's face.
Although it hasn't been confirmed, many people online were easily able to connect the dots — pun intended. Here's what people are saying about her transition in the movie:
I guess we'll all have to wait and find out when Black Panther: Wakanda Forever hits theaters on Nov. 11.
But until then, let us know in the comments about your thoughts on the trailer and Shuri's possible new role!