Here's The Best Feature On Rihanna's Fenty Beauty Website
Let the crowd say, "Amen!"
And even though I don't know the difference between a concealer brush and a contour brush...
...I proudly stocked my digital shopping cart with items because, well, it's Rihanna. Duh!
But as I was scrolling through the website, I couldn't stop playing with this amazing feature: foundation shade finder.

It actually helps customers find the perfect shade of foundation, by providing an array of diverse models who've matched the product with their skin tone.
Rihanna's provided 40 amazing shades to choose from, ranging from light neutrals....
And once you finally decide on the proper shade, you get detailed information about the product and a swatch visual.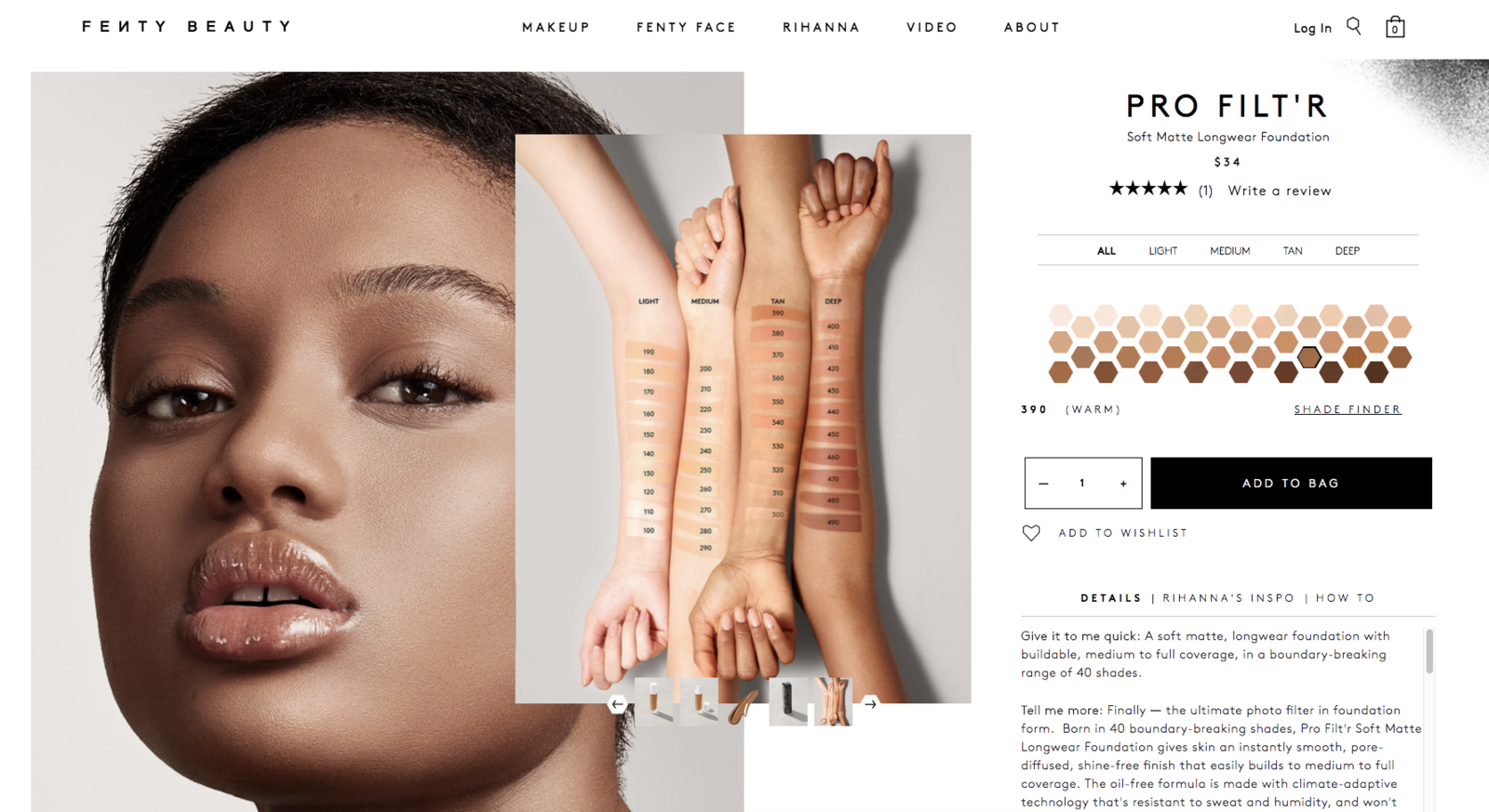 Her layout made it extremely easy for me to navigate through the available options, which was perfect because I'm a novice in the makeup world.
So, whether you're a professional MUA or just a curious fan like me, you'll love exploring Rihanna's latest hit: Fenty Beauty!