The reality TV gods have truly blessed us, because Evelyn Lozada is officially back on VH1's Basketball Wives.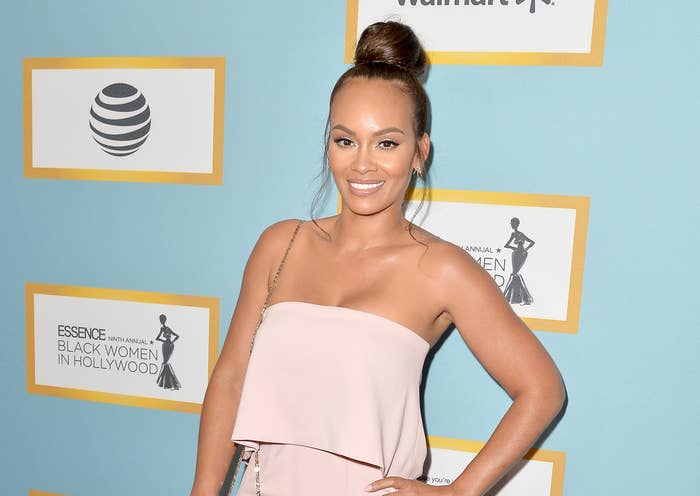 Evelyn left the show in 2013 to focus on family and pursue other business ventures, but luckily for us, she couldn't stay away from the series.
Her biggest issue on the show was Tami Roman and it's still too early to tell if they can learn to play nice.
Before we dive too deep into the Season 6 premiere, let's take a look back at all the times channeling your inner Evelyn is the only option:
1.
When brunch ends in five minutes, so you decide to chug your drink and order a new one!
2.
When the waiter finally brings your last mimosa, but you realize he went heavy on the OJ instead of the champagne.
3.
When your ex tries to make their way back into your life, so you quickly channel your happy place.
4.
When it's time to leave the party and you have to round up the crew.
5.
When someone asks you to repeat something, but you've already said it about nine times.
6.
When you vow to stay away from drama, but still allow yourself to watch it from afar.
7.
When you call dibs on the last slice of pizza, but someone grabs it anyway.
8.
When you tell a joke, but no one laughs. Then your BFF tells the same joke and EVERYONE laughs.
9.
When you're friends start roasting you in the group chat, but you have a shady joke prepared for each and every one of them!
10.
When your BFF is spilling tea, but you already know about it so you try to act surprised.
11.
When your two seconds away from finding a sugar daddy, but decide to give yourself one more pep talk.
To catch more of her hilarious faces and the drama that will surely unfold on the show, watch BBW at 9/8c on Mondays on VH1.