This Is What "The Powerpuff Girls" Voice Actors Look Like IRL
Sugar, spice, and distinctive voices – these were the ingredients chosen to create the perfect little girls.
Blossom, voiced by Cathy Cavadini.
Bubbles, voiced by Tara Strong.
Fun Fact: You may recognise Tara Strong's voice from many children's cartoons, as she's also voiced Timmy Turner in The Fairly OddParents, Twilight Sparkle from My Little Pony: Friendship Is Magic, and the singing voice of Meg Griffin from Family Guy.
Buttercup, voiced by E.G. Daily.
Fun Fact: Creator Craig McCracken almost named Buttercup "Bud" to suit her tough, tomboyish nature. However, his friend Miles Thompson came up with the name "Buttercup", and McCracken liked the contrast.
Professor Utonium, voiced by Tom Kane.
Fun Fact: Tom Kane also provided the voice for Him, the show's mysterious, androgynous monster. Originally, Him was actually the Devil and was referred to as such by other characters, but Cartoon Network vetoed this as it didn't allow any religious references in its shows.
The Mayor of Townsville, voiced by Tom Kenny.
Fun Fact: Tom Kenny is a notable voice actor from many '90s and '00s kids' cartoons. He also played SpongeBob SquarePants in the SpongeBob SquarePants cartoon and films, Heffer in Rocko's Modern Life, Dog in CatDog, and Eduardo in Foster's Home For Imaginary Friends, among other roles.
Ms. Sara Bellum, voiced by Jennifer Martin.

Fun Fact: Ms. Bellum's face is never seen in the show's entire run, often blocked by an object or by the camera focussing on a shorter character. However, in the 10th anniversary of the show's debut on Cartoon Network, a brief glimpse of Ms. Bellum's face is shown for a few seconds. In an LA Weekly interview, Craig McCracken said of Ms. Bellum that she's "the typical hot assistant, though her best feature's her brain — but we only represent her by what supposedly everybody cares about."
Ms. Keane, voiced by Jennifer Hale.
Fun Fact: Ms. Keane is named after the American artist Margaret Keane, whose art often depicted waif-like children and women with large eyes.
Mojo Jojo, voiced by Roger L. Jackson. Fun Fact: Mojo Jojo's odd manner of talking was based on the bad dubbing of anime Speed Racer, and DC Comics' The Superdictionary, where definitions of words were repeated in different simple sentences. Roger L. Jackson is also the voice of Ghostface from the Scream franchise.
Fuzzy Lumpkins, voiced by Jim Cummings.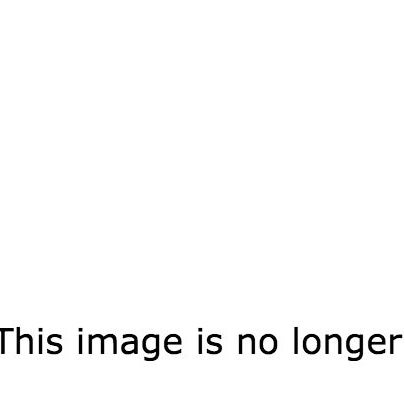 Fun Fact: Jim Cummings has also voiced Winnie The Pooh and Tigger in the Winnie the Pooh films, as well as providing additional voices for Wreck-It Ralph, Mr. Peabody & Sherman, and Inside Out.
A 2016 reboot of The Powerpuff Girls was announced earlier this year by Cartoon Network.
Unfortunately, most of the original cast won't return. They tweeted their response to the announcement with Tara Strong calling it "a stab in the heart". Tom Kenny is the only original cast member to be returning for the reboot.
Cartoon Network also announced that series creator Craig McCracken will not be returning to make more episodes, but he responded with a heartfelt tweet to the original voice actresses.