This post has not been vetted or endorsed by BuzzFeed's editorial staff. BuzzFeed Community is a place where anyone can create a post or quiz.
Try making your own!
You Are Not Broken - Your Brain Can Interpret The Colors Of The Dress As Blue And Black OR White And Gold
There is some serious hatred between Team Blue and Black and Team White and Gold. Did you know that you (with the same brain) can see it both ways!?! Kapow! Mind Blown! If you look at the actual pixels, the dress is actually Gold and Periwinkle - what an odd colored dress... I think I would prefer white and gold, unless I am the mother of the bride, in which case blue and black is much more slimming!
See the Dress Both Ways (blue and Black OR white and gold)!!!! You are not Broken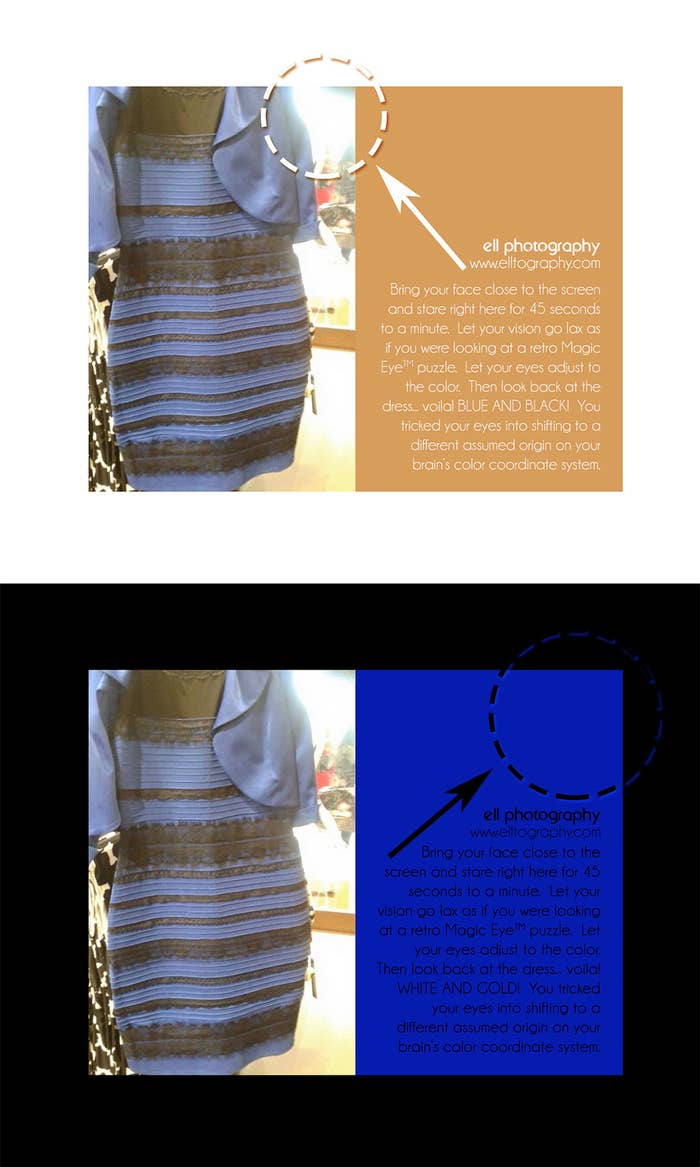 If you Look at the Pixels, the Dress is Gold and Periwinkle!