Face it: the Grammy Awards show is a three-and-a-half-hour long concert and fashion show with a handful of televised "awards" thrown in to give it legitimacy. At the end of the day, the outfits are all we can talk about.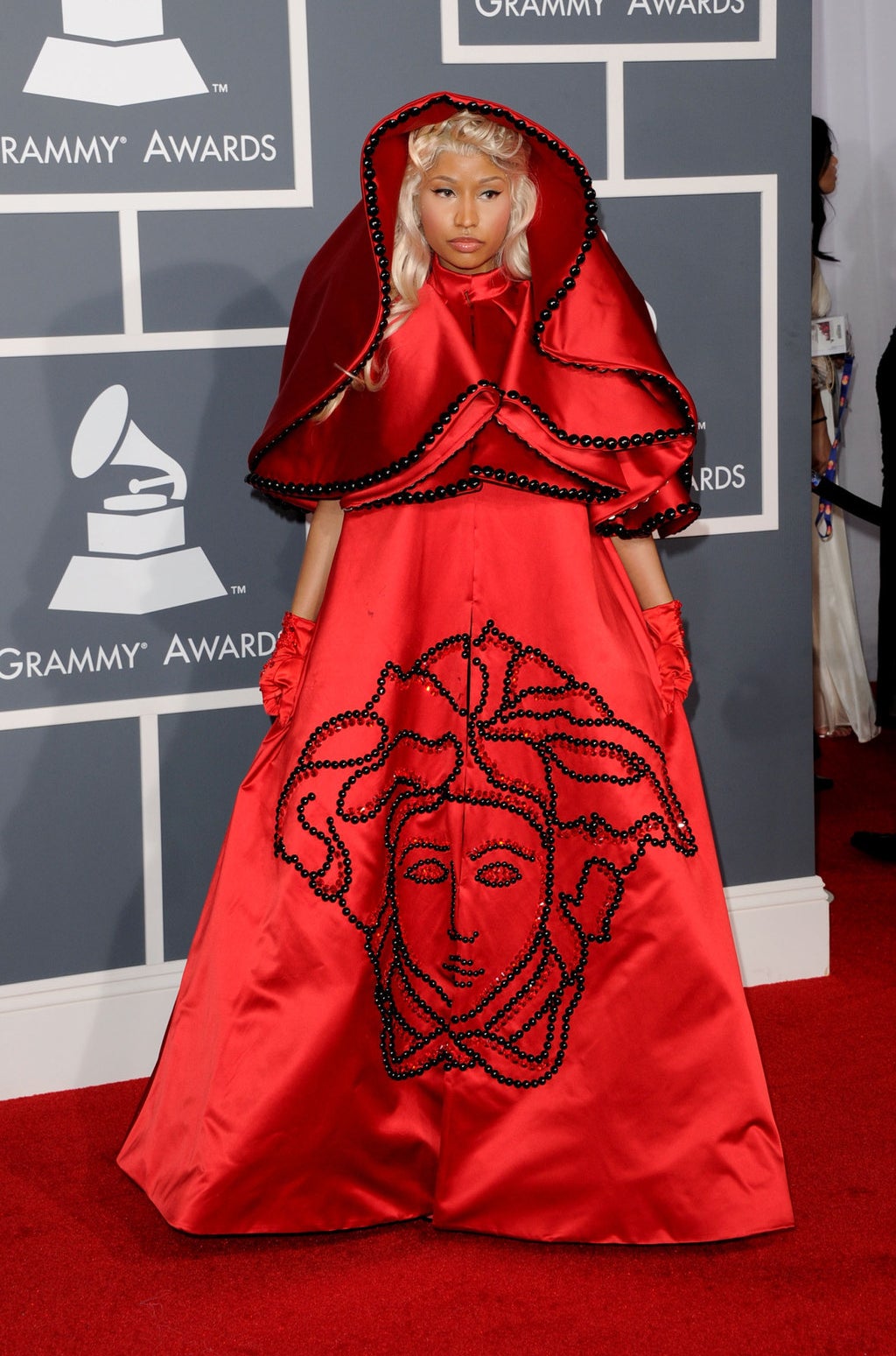 Here are the Grammy looks that kept us talking for years on end, for better or for worse...
Pharrell wore this now iconic Smokey the Bear hat to the 56th Grammy Awards last year, bringing his otherwise basic outfit to another level.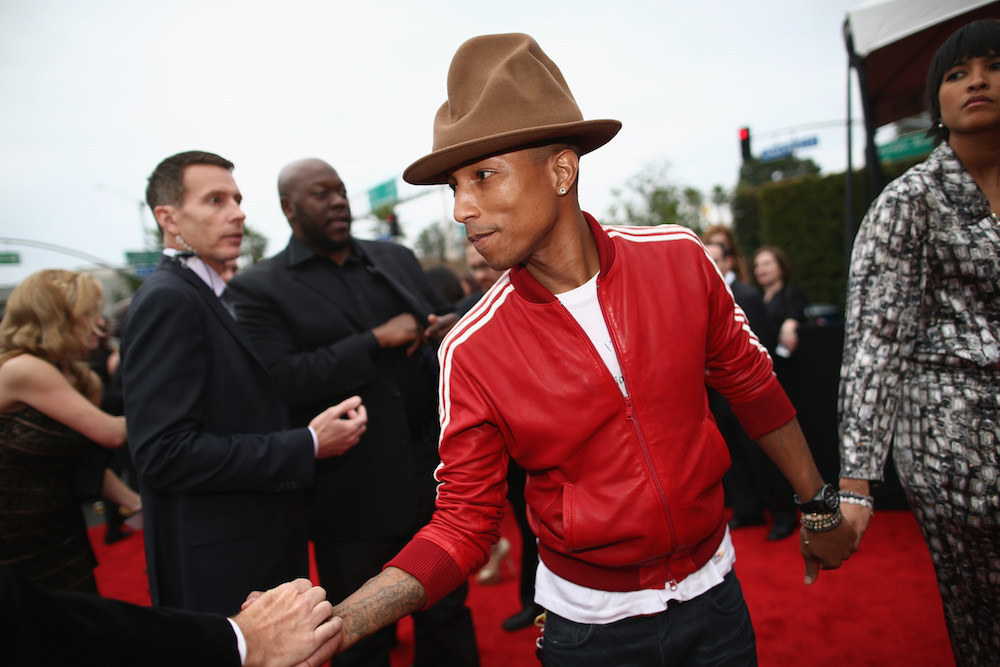 Nicki Minaj managed to anger approximately a billion people with her religiously-themed Versace dress and complementary papal date at the 54th Grammy Awards.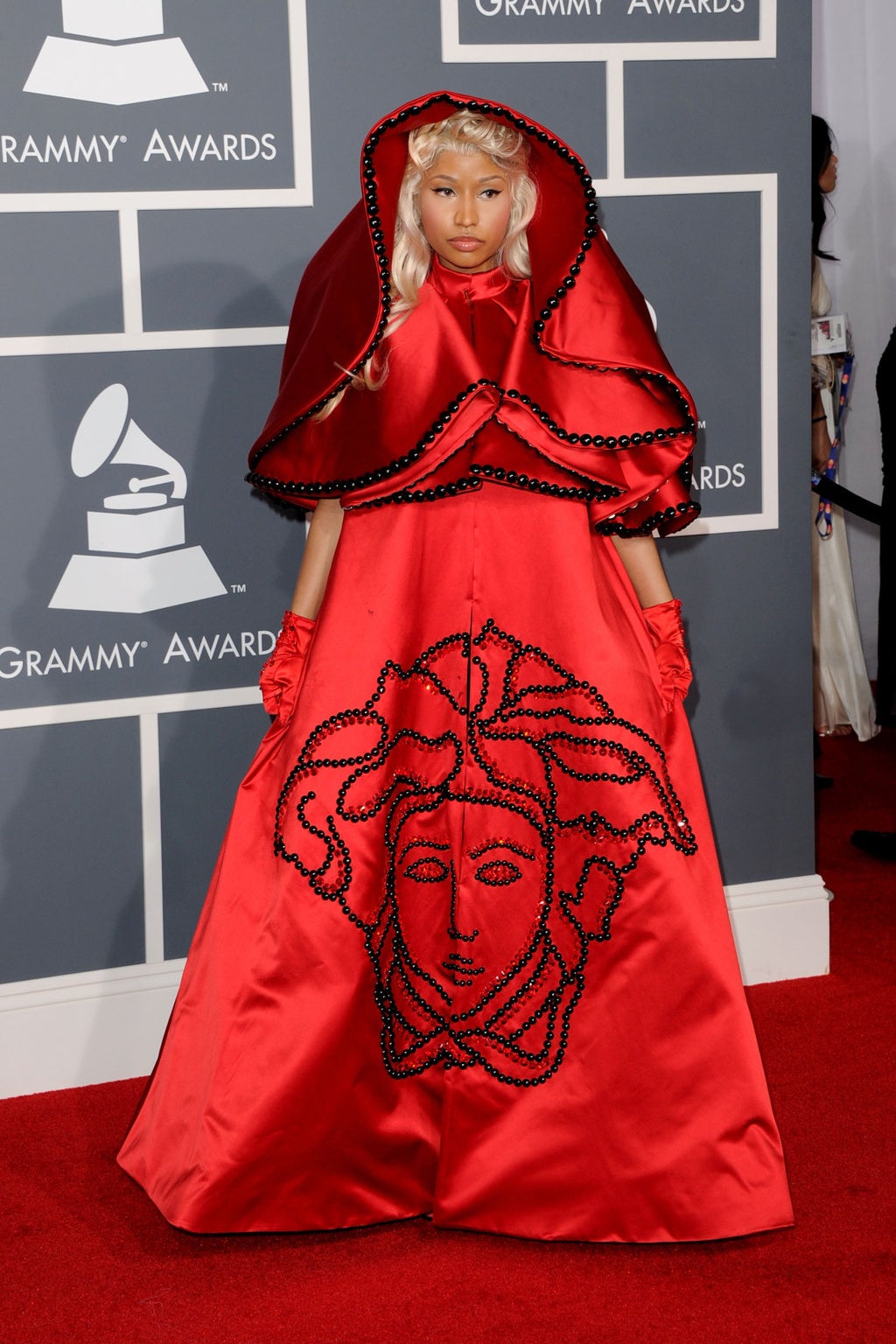 M.I.A. performed at the 51st Grammy Awards on her due date in this ladybugged out House of Holland get-up.
Christina Aguilera began her ~dirrty~ phase with this dress made of what seems to be textured tissue paper to the 43rd Grammy Awards.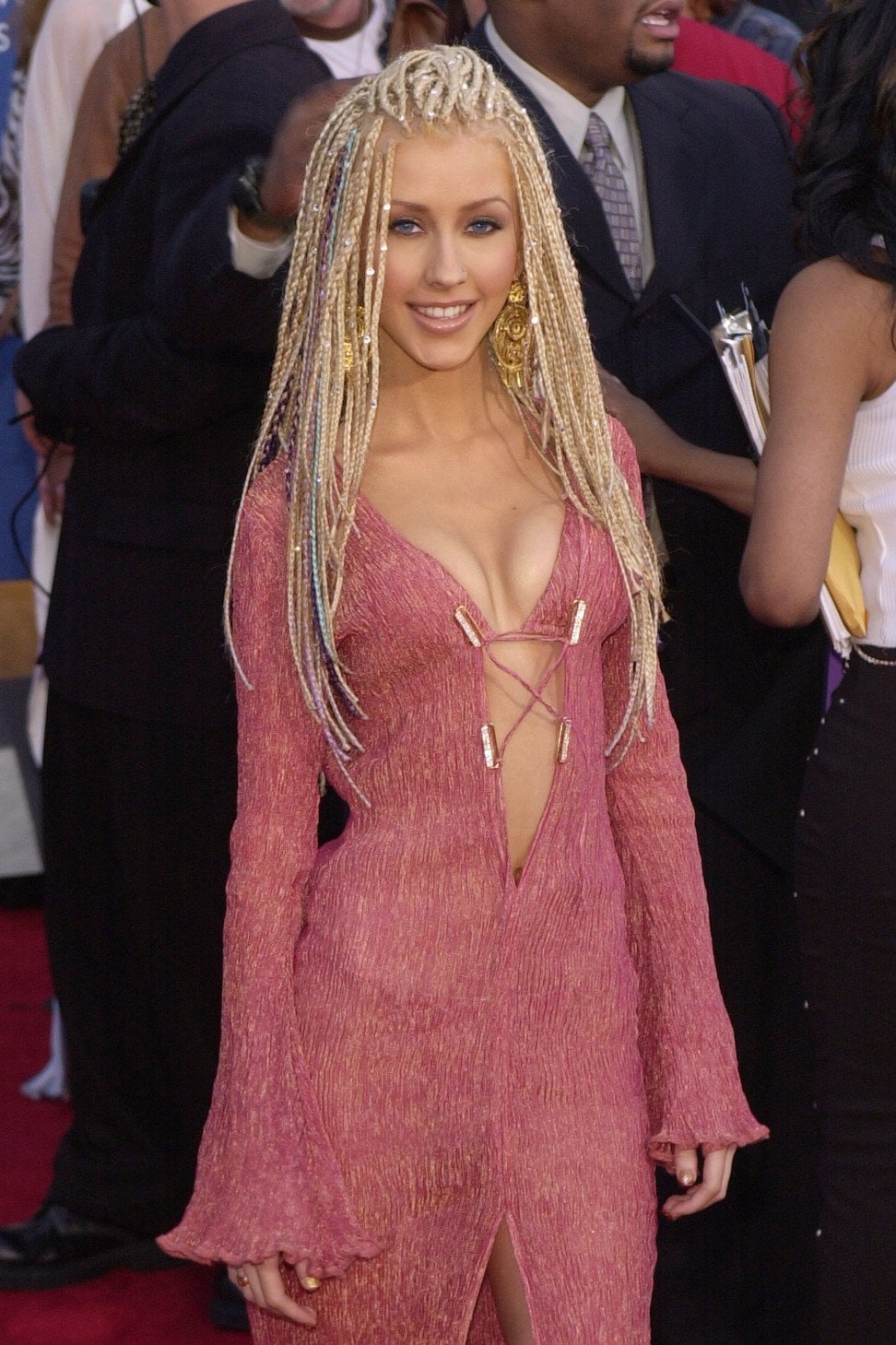 OK Go made a decent attempt at camouflaging themselves at the 49th Grammy Awards. Unfortunately, their manager forgot to tell them they weren't going to Ashley Furniture.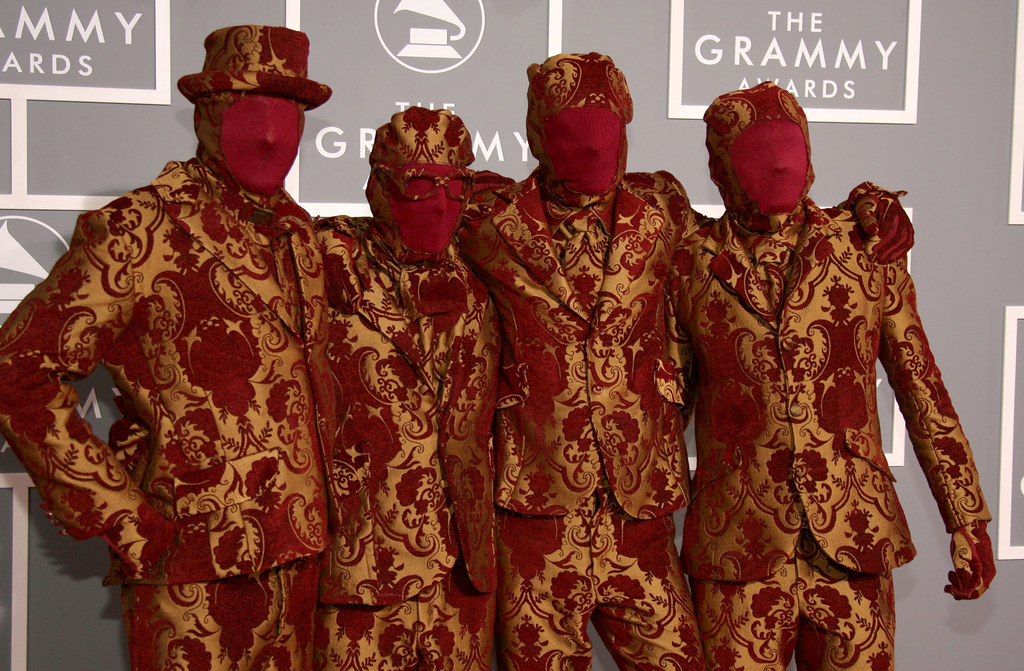 Actress Traci Bingham had a fight with a bedazzler right before she hit the red carpet for the 43rd Grammy Awards.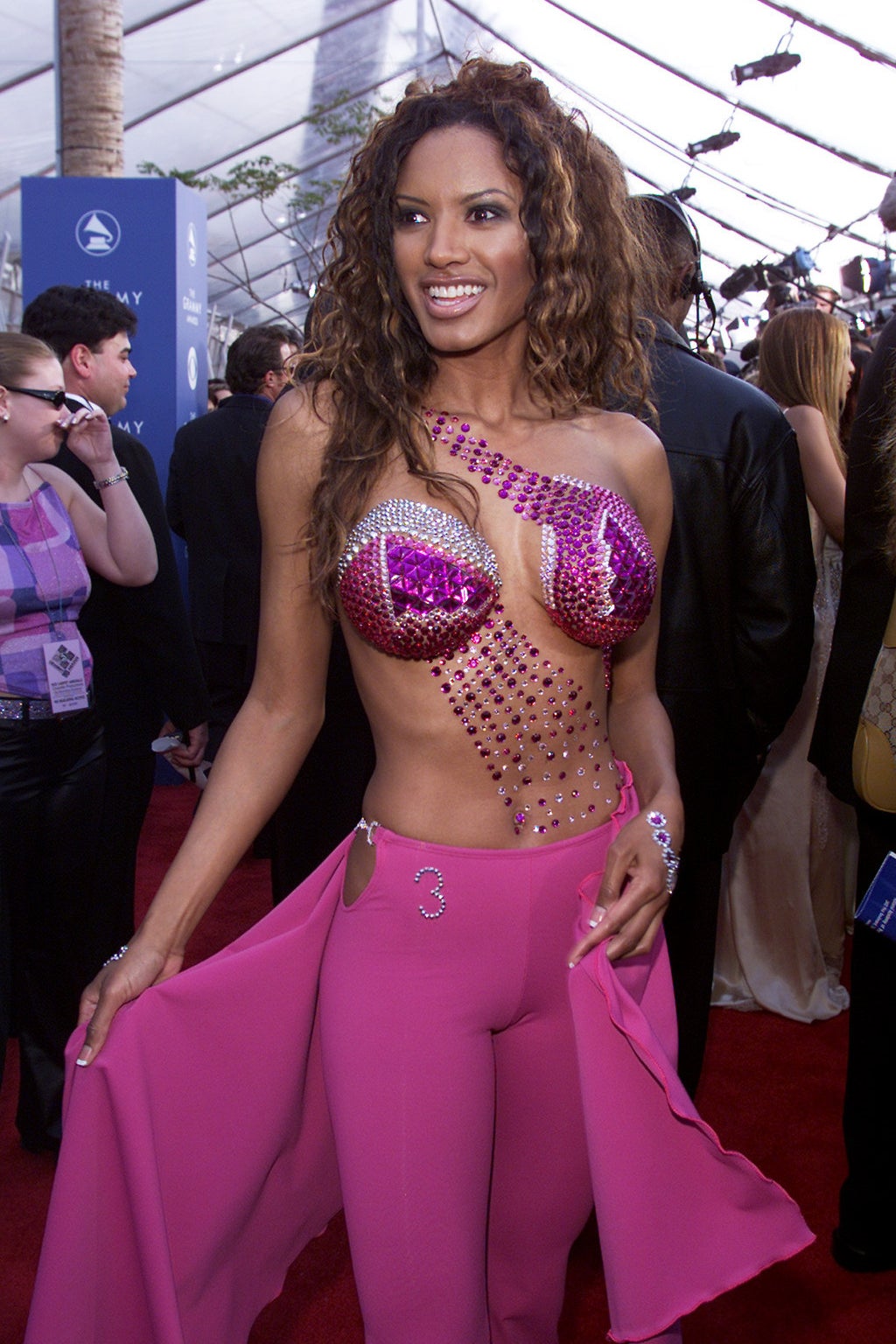 Toni Braxton dared to bare it (nearly) all in this sliver of a dress at the 43rd Grammy Awards.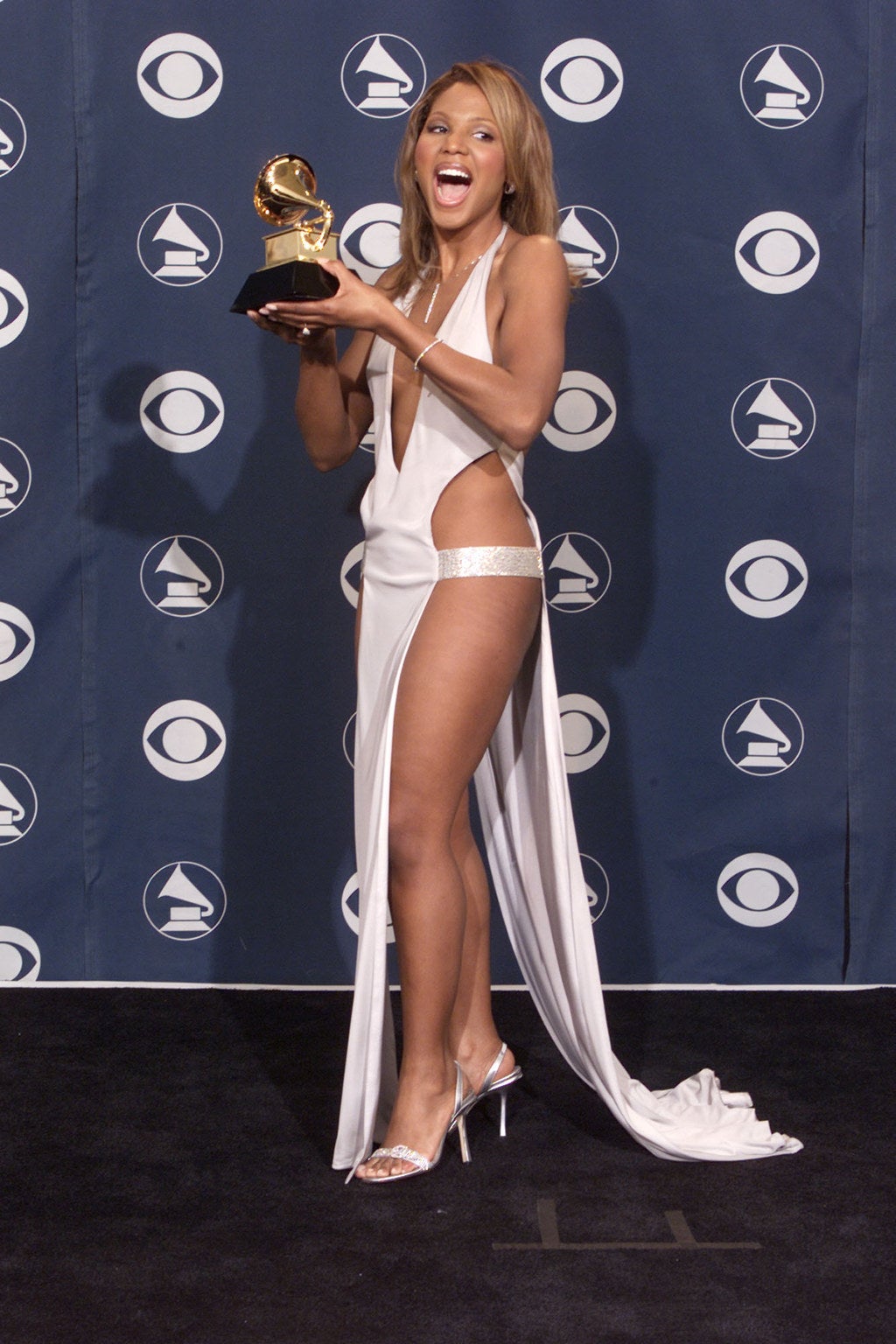 Avril Lavigne's outfit from the 45th Grammy Awards wins for "best use of masking tape and roughed up Converse sneakers."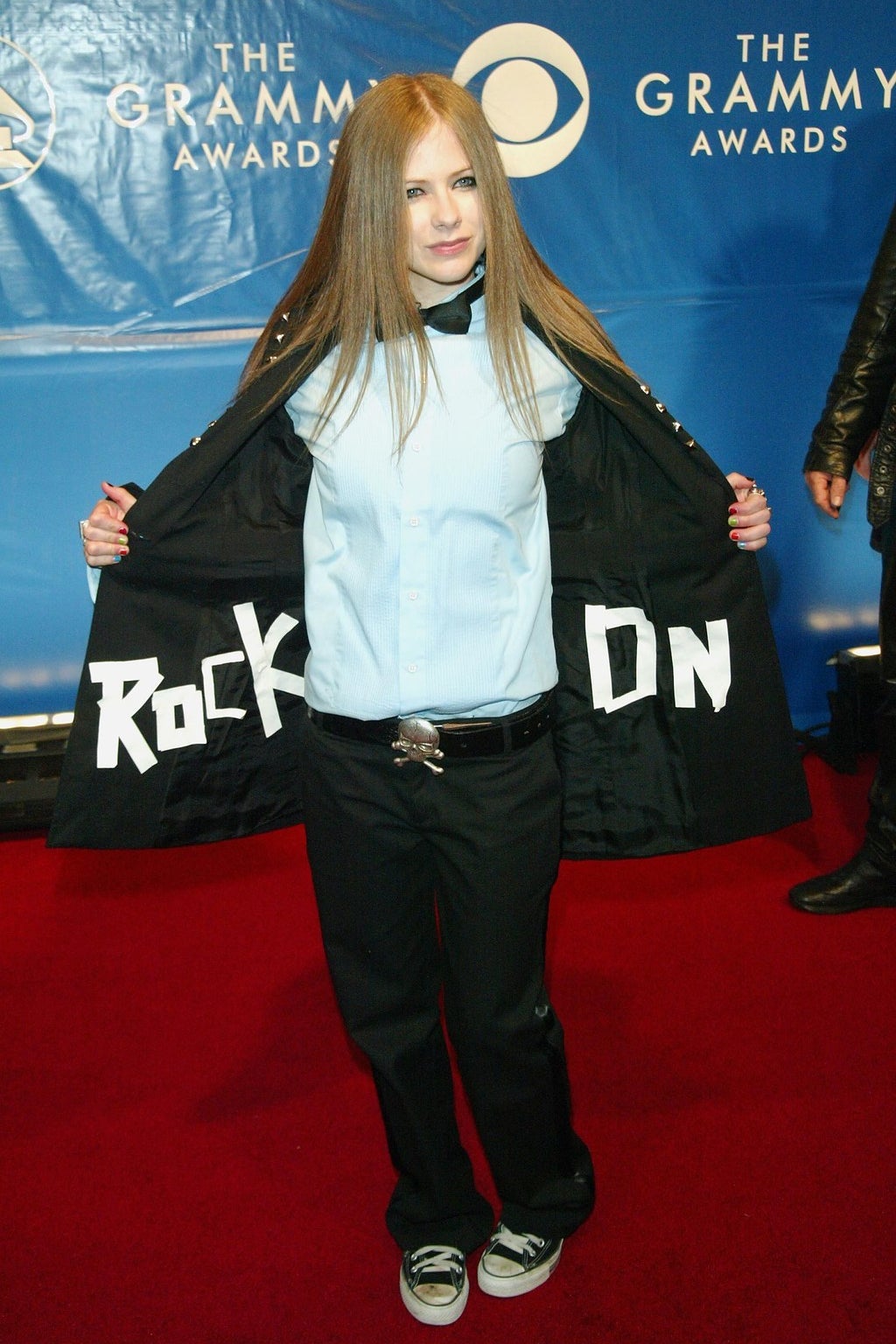 Russian-American singer Sasha Gradiva channeled The Terminator with her heavy metal armwear at the 54th Grammy Awards in 2012.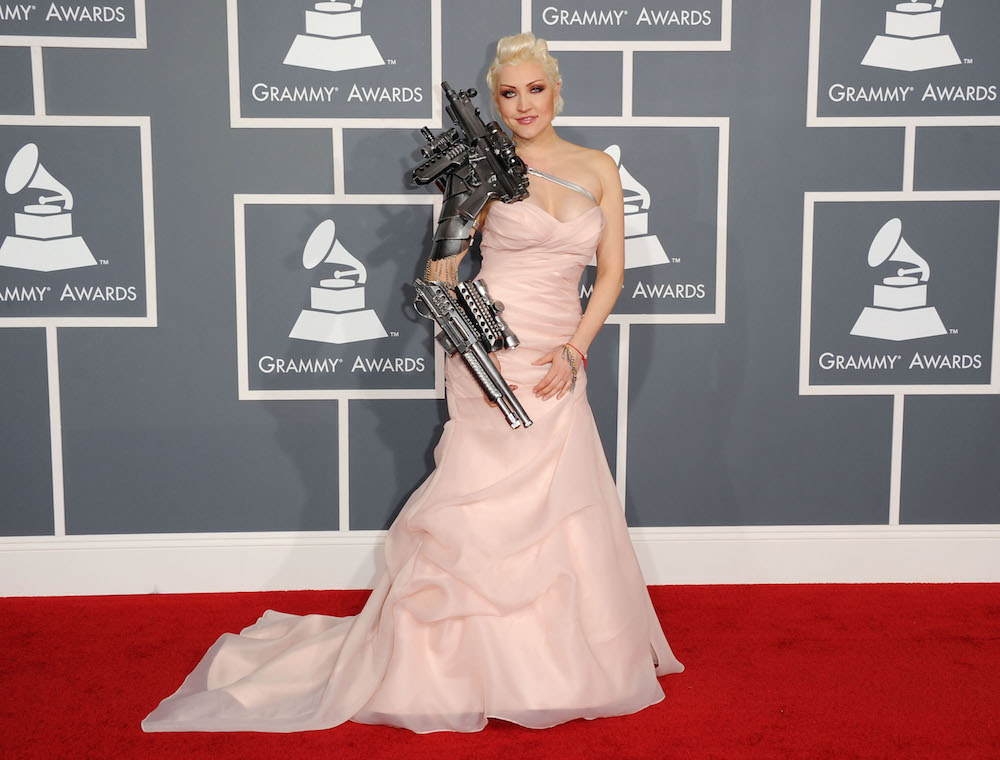 Comedienne Margaret Cho showed us her peacock and then some at the 46th Grammy Awards in 2004.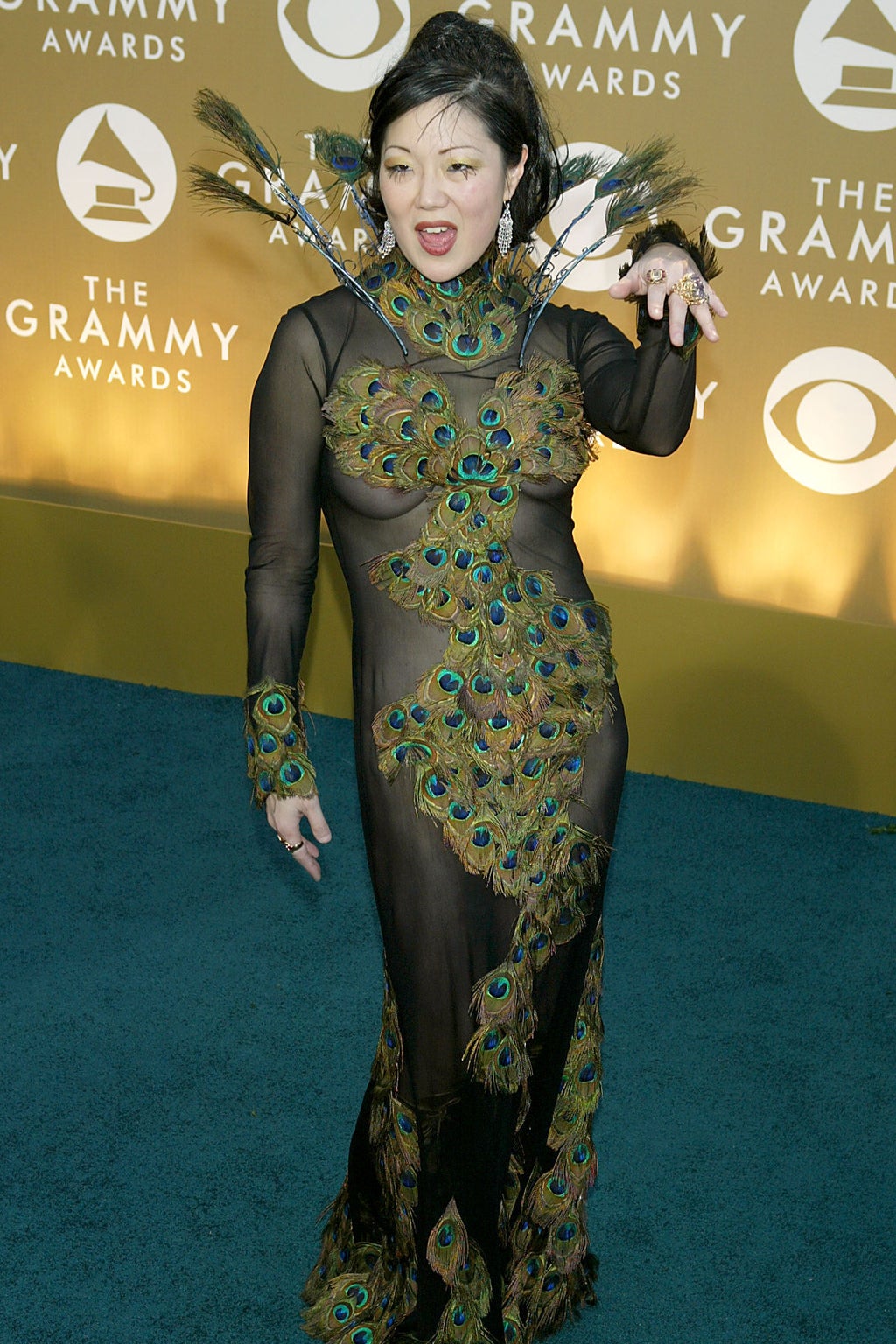 Katy Perry auditioned for the Victoria's Secret Angels at the 53rd Grammy Awards in this half dress, half costume look. (No word yet if they contacted her back.)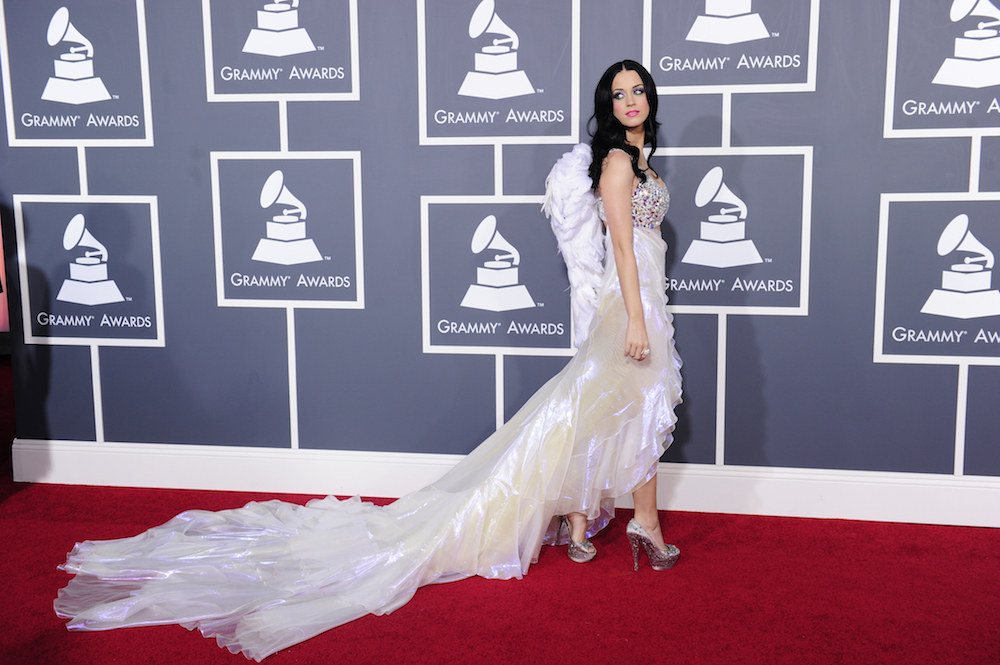 No animals were presumably harmed in the making of Macy Gray's furry wraparound chain from the 43rd Grammy Awards.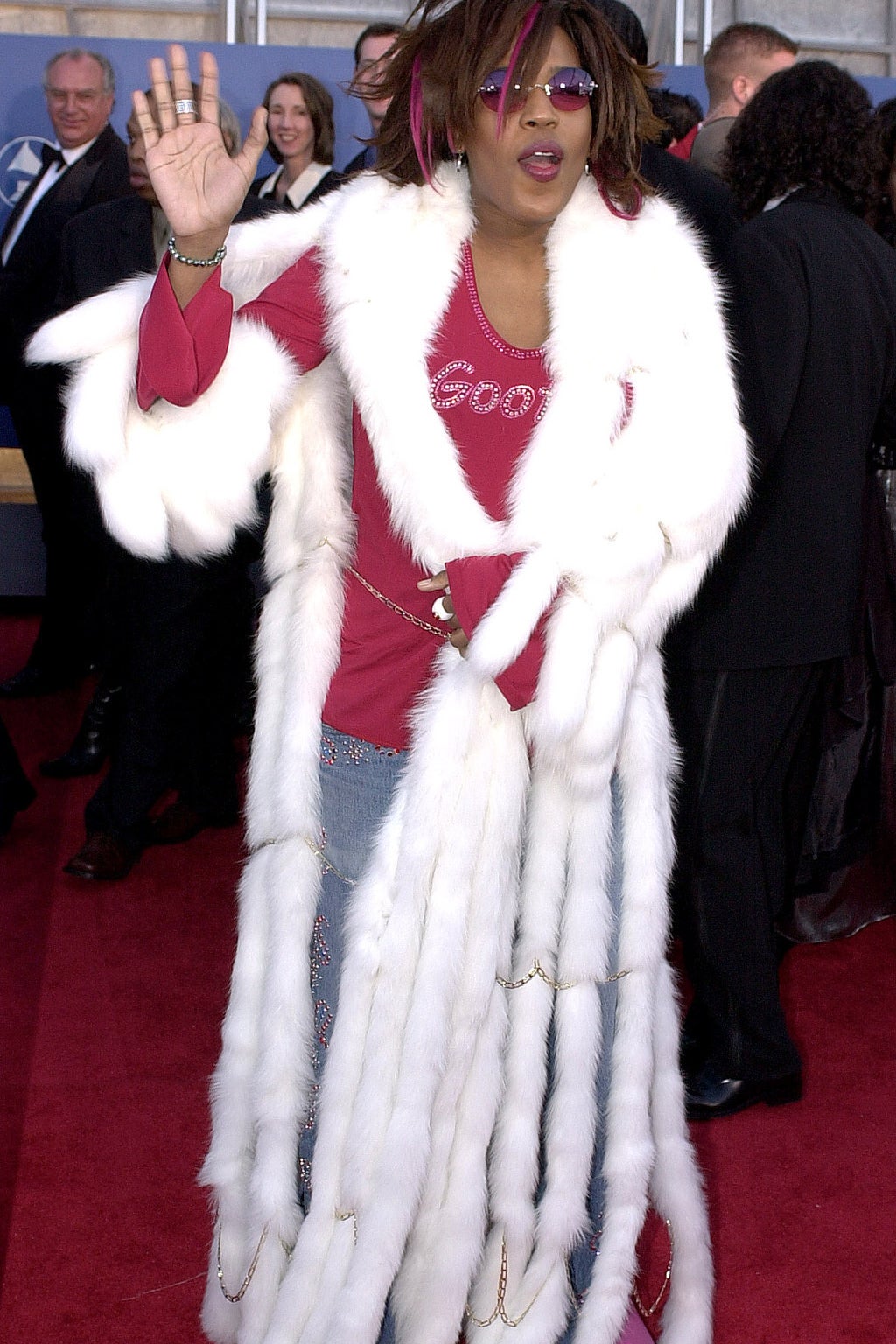 Let's be honest: this list could easily be each Grammy outfit Gaga's ever worn, but for brevity's sake, we're limiting ourselves to two. First is her tribute to chickens and incubating aliens from the 53rd Grammy Awards.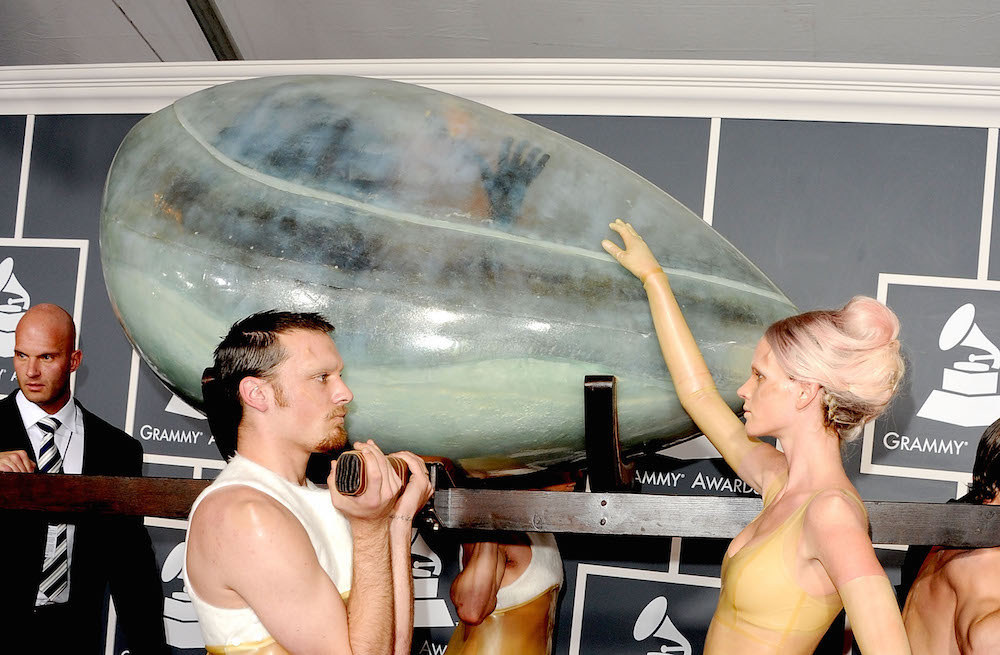 Lady Gaga might have been making some deep commentary on pop ~stars~ with this celestial but cumbersome dress at the 52nd Grammy Awards.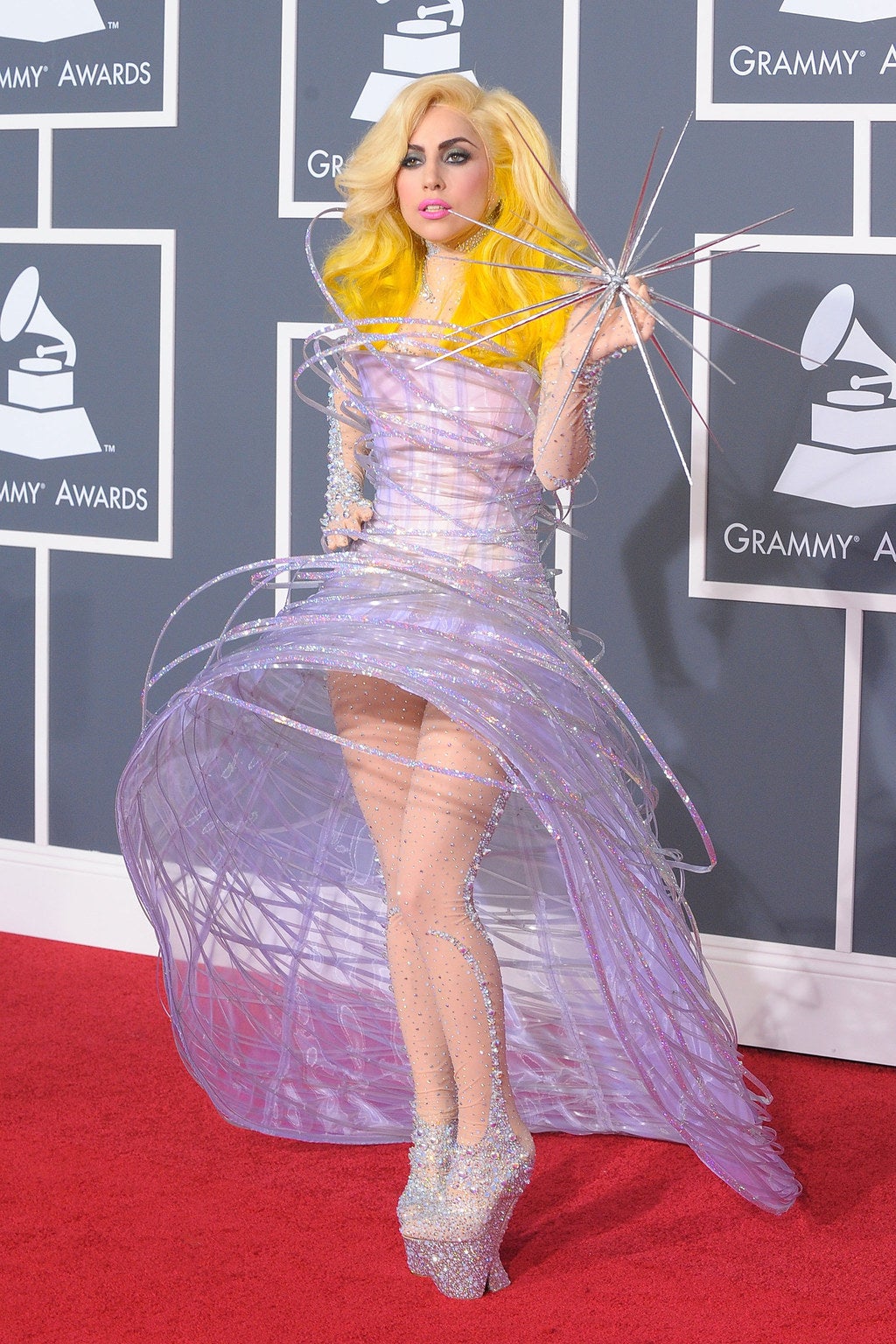 Imogen Heap fell deep into a lily pond and decided to make lemonade out of lemons at the 49th Grammy Awards.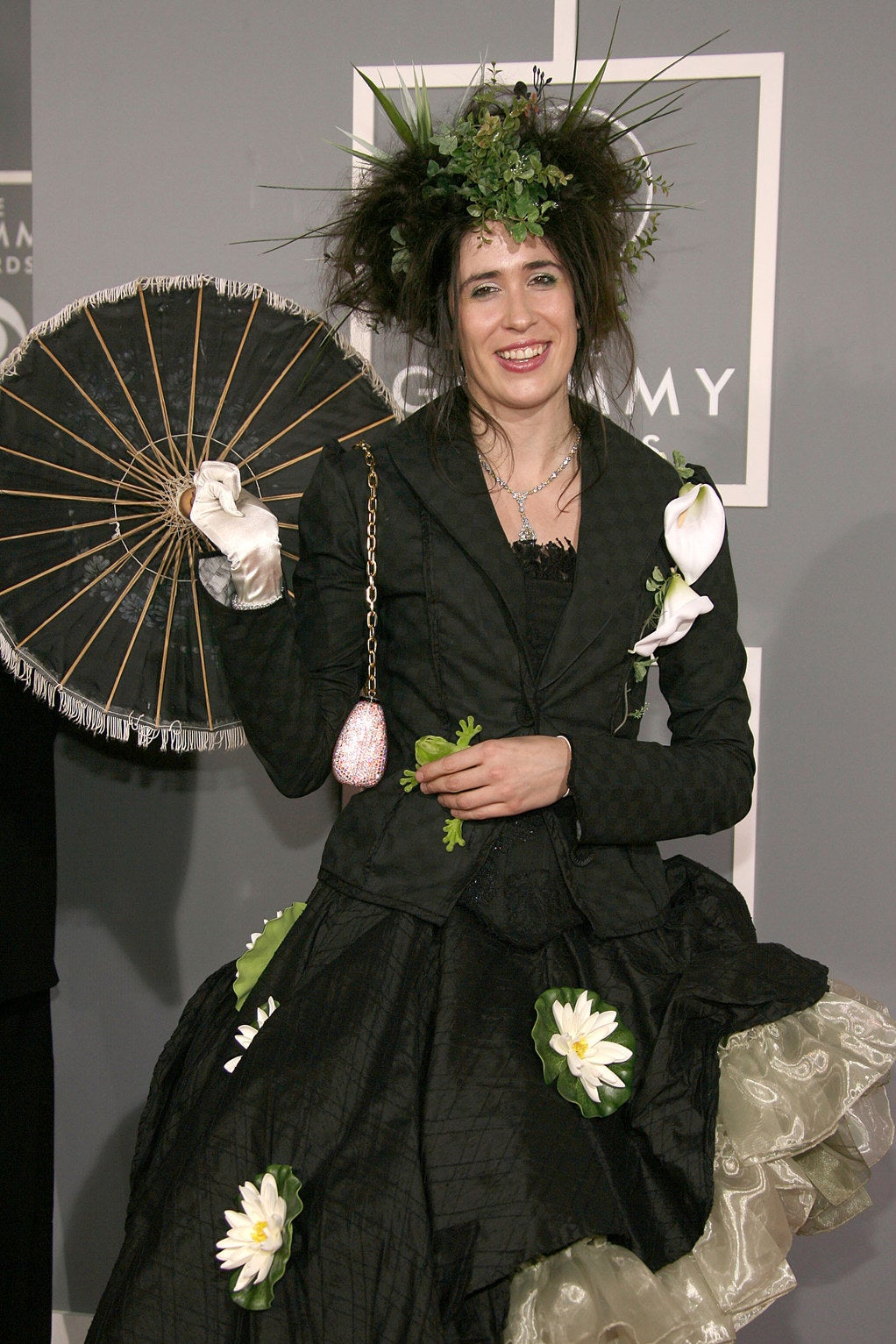 Noticeably toned down from her MTV VMA's pasty outfit, Lil' Kim appeared at the 44th Grammy Awards in this cropped racer chic Chanel number.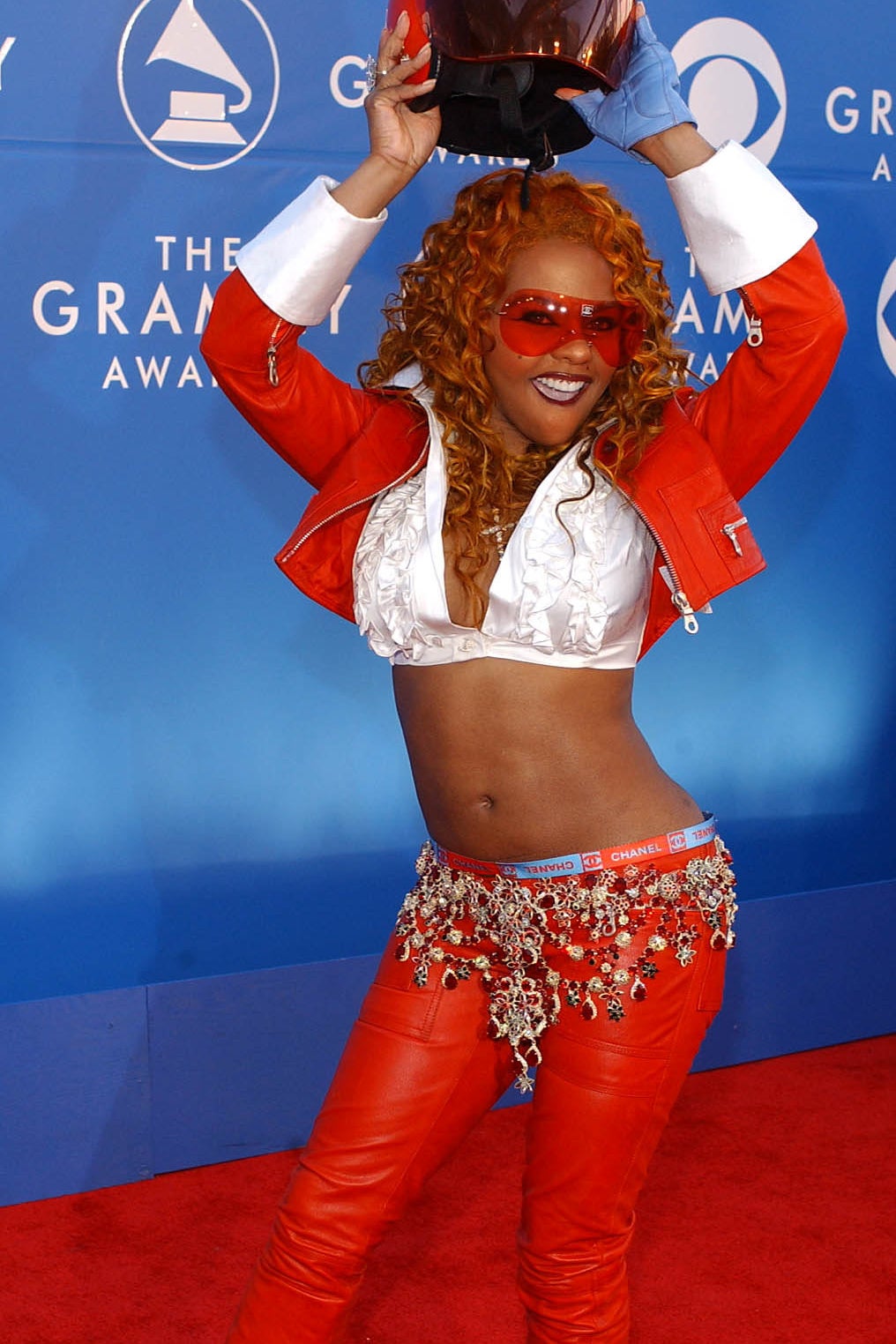 No Grammy looks list is complete without Jennifer Lopez's daring tropical Versace dress from the 42nd Grammy Awards, held together by a broché and sheer willpower.