Premiere: Years And Years Dance Like They're Possessed In Sia-Esque New Music Video
BuzzFeed band-to-watch Years and Years linked up with Sia choreographer Ryan Heffington in the video for their new single "King."
BuzzFeed artist to watch Years and Years inaugurated 2015 with their latest single "King," a dancefloor ode to escaping the clutches of a possessive love. Now they've released a stunning music video for "King," premiering exclusively on BuzzFeed Music.
The video was filmed out in LA, choreographed by Ryan Heffington (Sia's "Chandelier," Arcade Fire's "We Exist," FKA Twigs' "Google Glass" and "Video Girl"), and directed by Nadia (Rae Morries, The 1975.)
"As a band we've always wanted to use choreography in a video—something that was a bit more unusual and I knew Ryan would be the guy to work with," member Olly Alexander said.
"The initial idea came from the meaning of the song, feeling controlled by somebody and wanting them to let you go," Alexander explained.
The dancers mould themselves to the members, a constant flurry of flesh surrounding members Olly Alexander, Emre Turkmen, and Mikey Goldsworthy.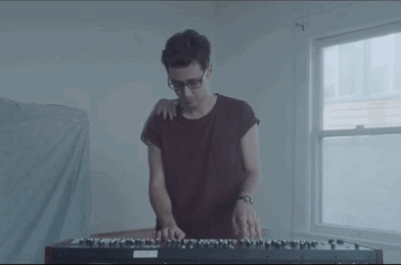 "I wanna feel like you've let me go/So let me go," Alexander croons as the hands become more and more insistent, leading and guiding his every movement.